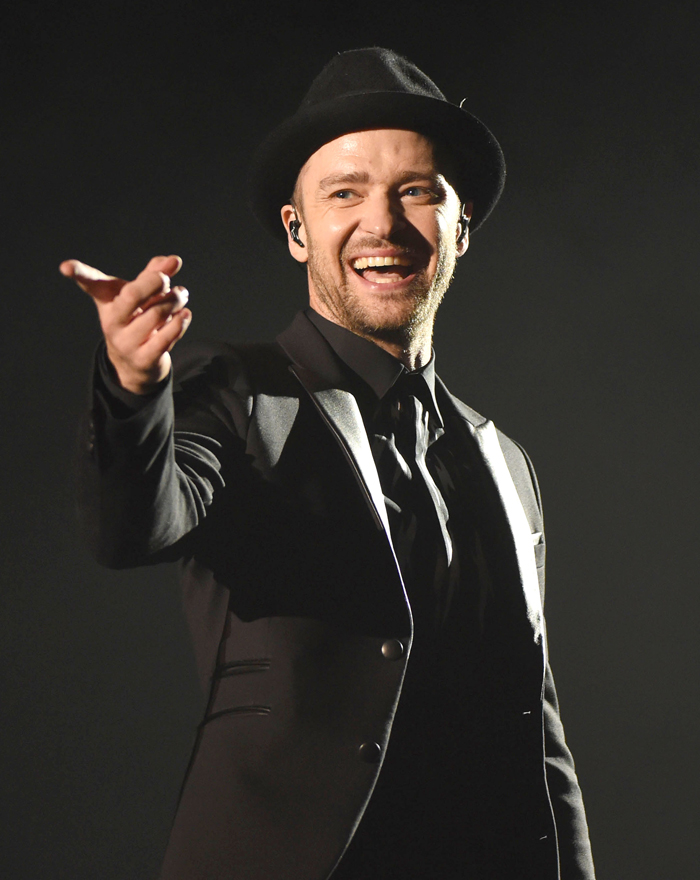 Madonna turned 56 years old on Saturday. She posted a bunch of party pics to her Instagram page. These were pretty tame images considering the source, so they weren't interesting enough to post here. What's causing controversy at the moment is related to Madonna, but the statement came out of Justin Timberlake's mouth. He wished a happy birthday to "my motherchucking ninja."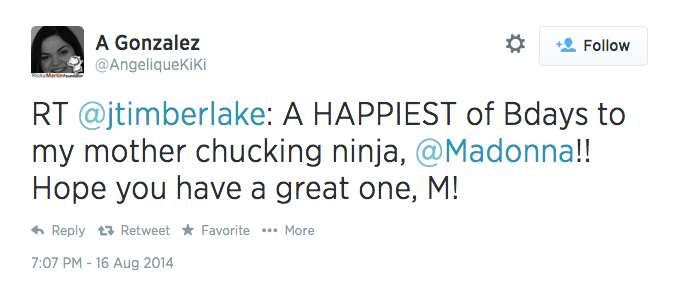 JT deleted the offending tweet when people started calling him out. Why? Because he was really dropping the n-word in disguise. Until recently, I didn't know that "ninjas" was a code word for the n-word. It's what the cool kids say to avoid getting in trouble for using the actual n-word. Jay-Z and Kanye West's famous n-word song was covered by Katy Perry. She changed the lyrics to "Ninjas in Paris." So I guess a lot of people realized what JT was really saying to Madonna, who is very fond of dropping the n-word as "a term of endearment." Here are some of the replies that JT received for his tweet: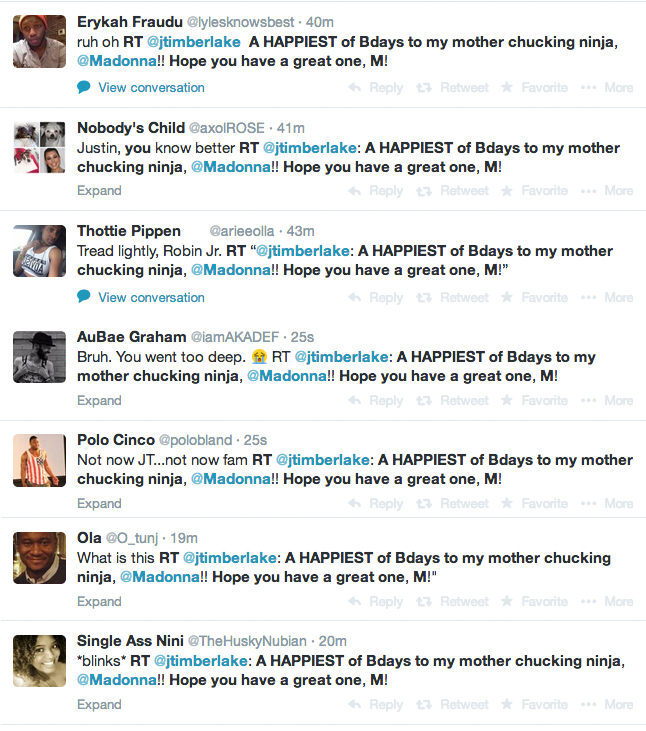 I think "tread lightly, Robin Jr." was my favorite reply to this madness. JT doesn't have an image problem like Robin Thicke's issues yet. I doubt Justin will ever have that big of an issue. JT has shown himself to be ignorant about rape. He also jokes about the homeless. People still buy his records. This latest kertuffle will probably wash right off Justin too. Is what he tweeted offensive?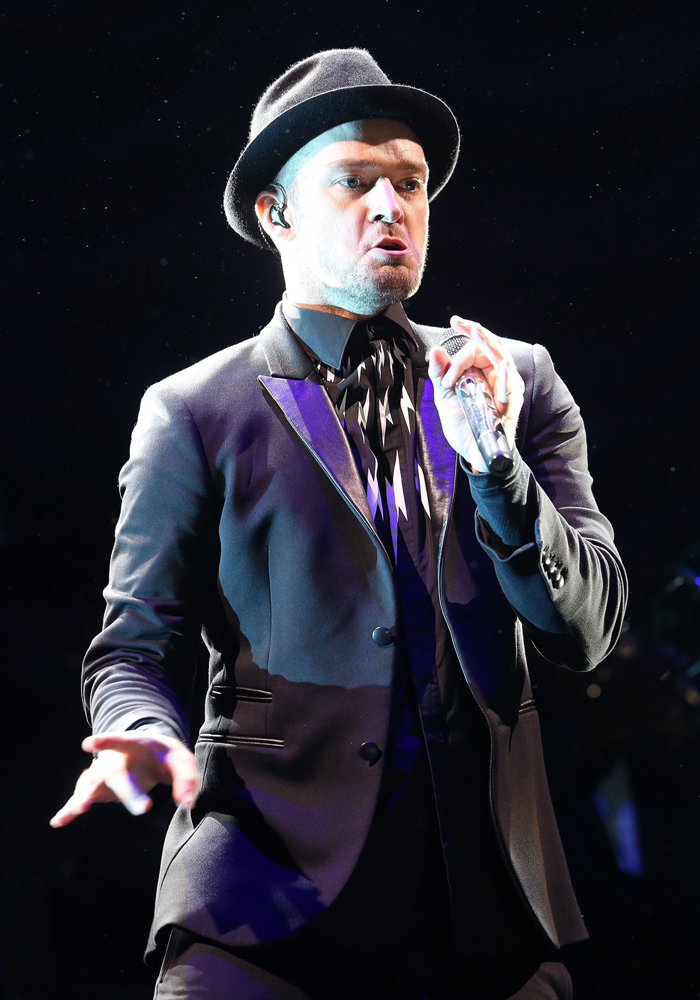 Photos courtesy of Fame/Flynet & Madonna on Instagram