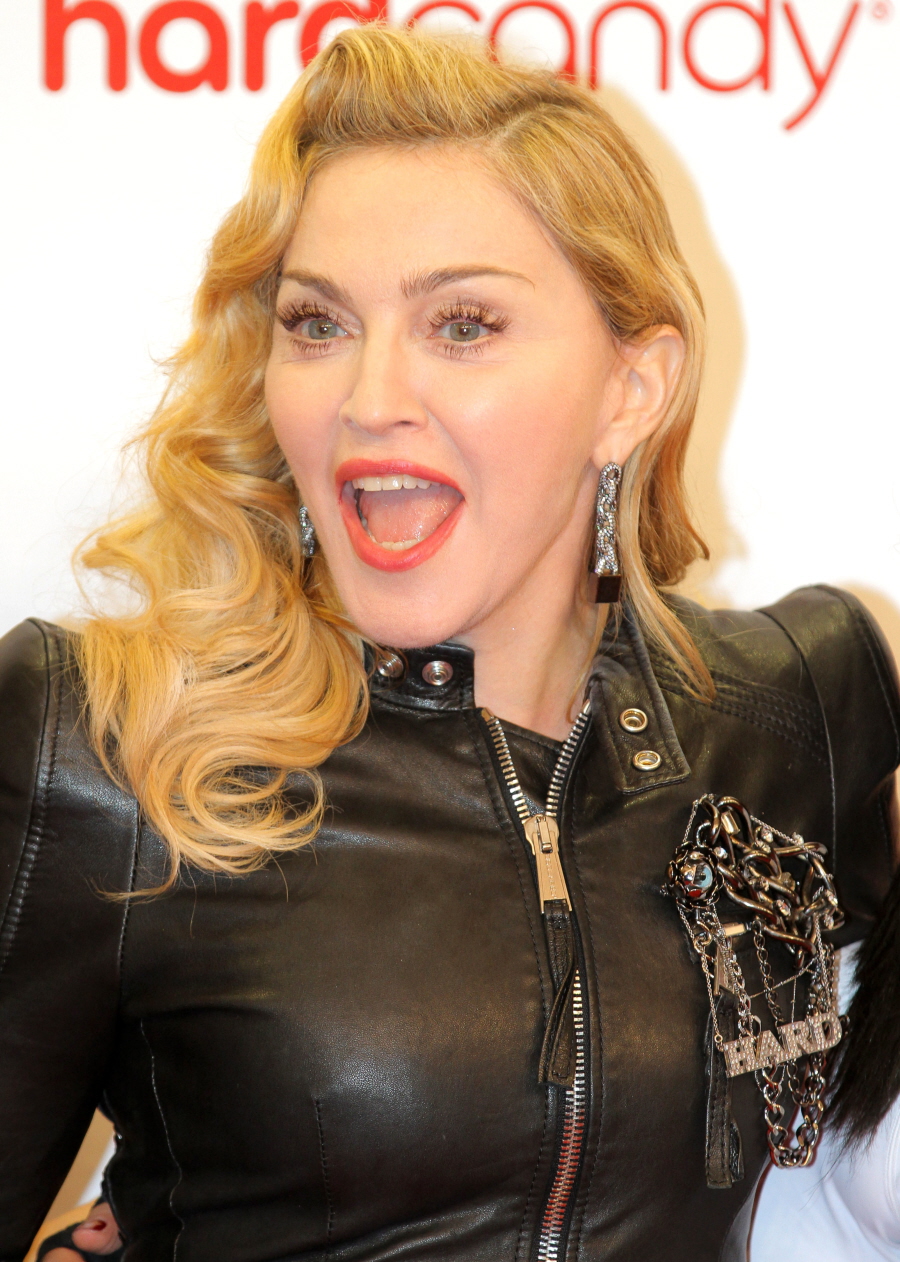 On Friday, Madonna posted a photo of her son Rocco with his boxing gloves. She captioned the photo "No one messes with Dirty Soap! Mama said knock you out! #disni–a". As in, she dropped the n-word in an Instagram caption, because she's so "hip" and she's one of the kidz and all the kidz are dropping n-words like candy, don't you know? And in her own mind, Madonna is more oppressed than any black person. Totally.
So, obviously, it became a thing within minutes. Everyone got on Madonna's Instagram and they were like "Seriously? You suck. Racist." So Madonna took the caption down and replaced it with "Ok let me start this again. #get off my d-ck haters". Ah, so charming. Such a delicate flower. And after everyone was like "Seriously? NO," Madge issued a non-apology to deal with the controversy. Here's her statement:
"I am sorry if I offended anyone with my use of the N word on Instagram. It was not meant as a racial slur … I am not a racist. There's no way to defend the use of the word. It was all about intention. It was used as a term of endearment toward my son who is white. I appreciate that it's a provocative word and I apologize if it gave people the wrong impression. Forgive me."
[Madonna's statement via People]
I could parse that all day long. Someone is probably writing a dissertation about that as we speak. "It was not meant as a racial slur … I am not a racist." My default position is that any and all use of the n-word is a racial slur. And making some kind of declaration of "I am not a racist" doesn't mean much when you've just dropped the n-word about your tween son. Oh, AND YOU ARE THE MOTHER OF BLACK CHILDREN.
But before we go full-on pearl clutching, let me just say… every second we spend wasting our breath on Madonna's nonsense is a victory for her. I do not understand why she's acting like Justin Bieber, but she's actively seeking that comparison. She's sad.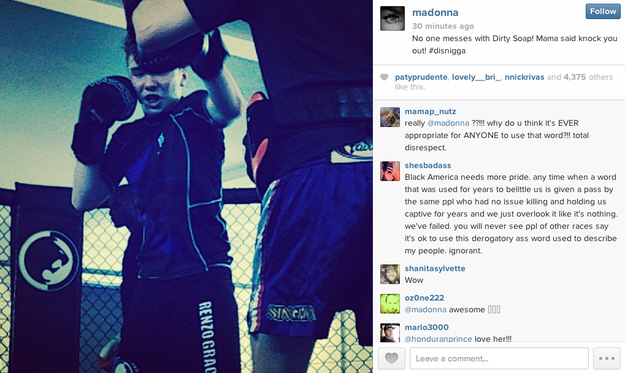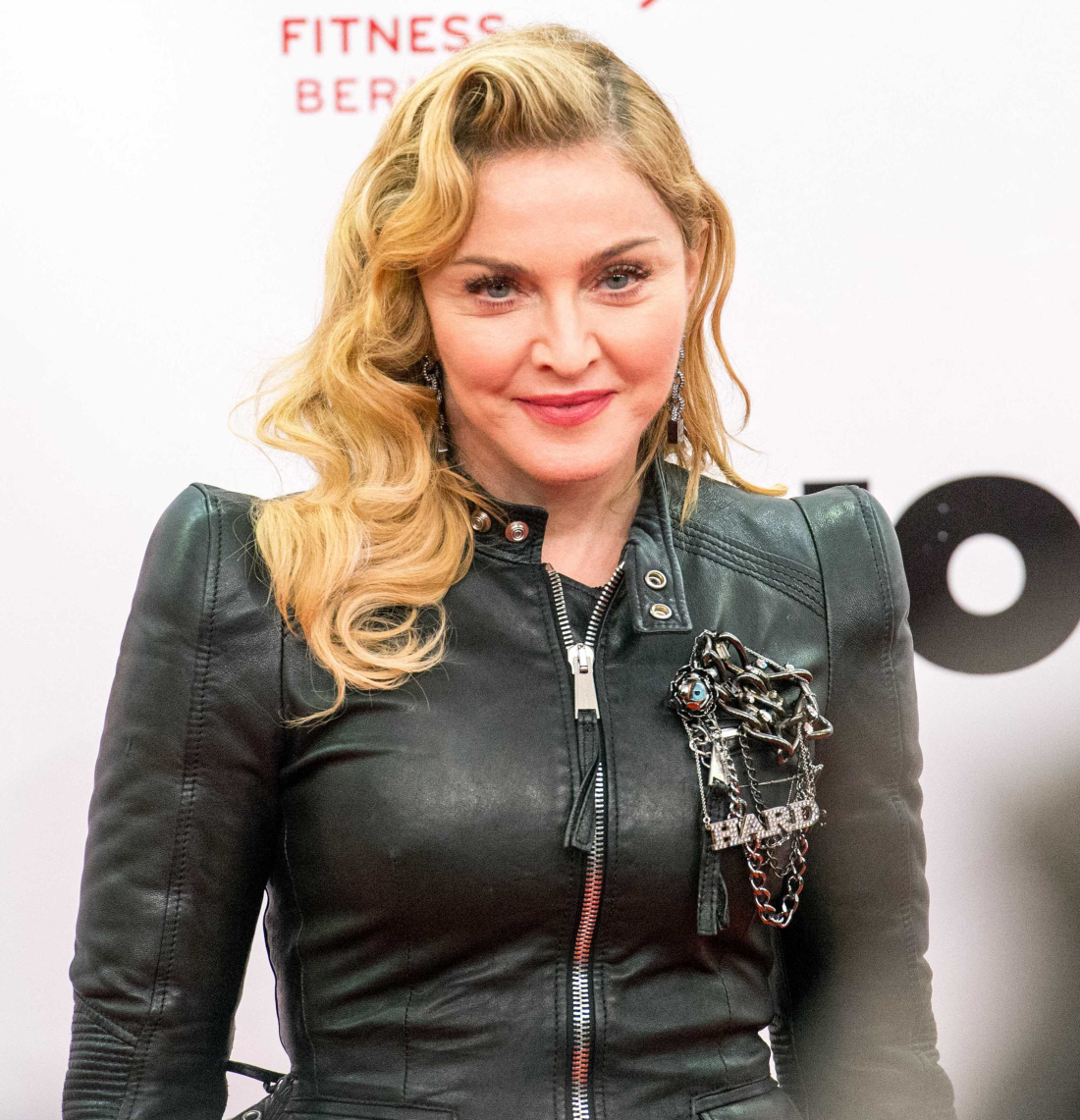 Photos courtesy of WENN.