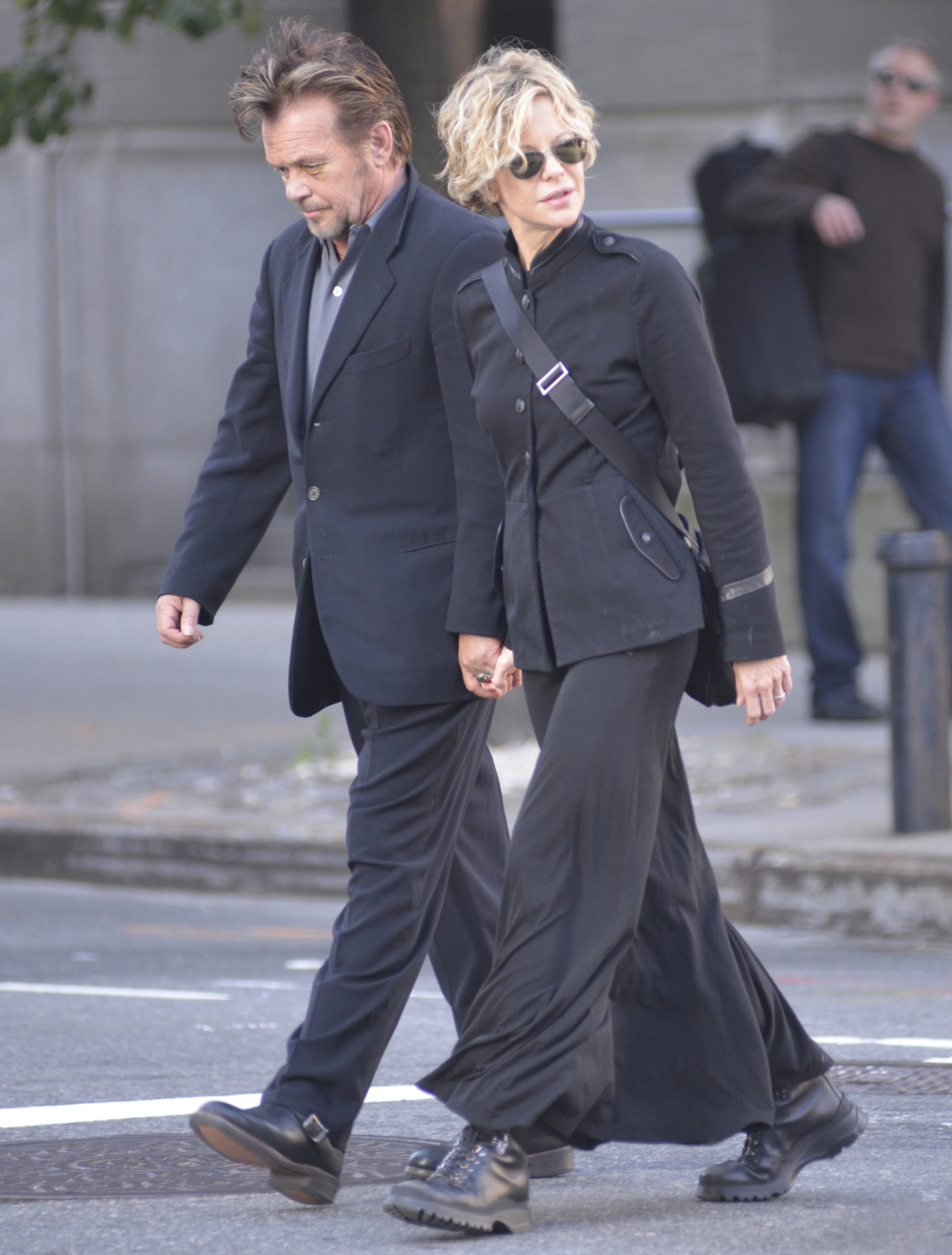 John Mellencamp & Meg Ryan got together in late 2010/early 2011. There were some tabloid rumors that John dumped his long-suffering wife when Meg came around, which I sort of believed at the time. I also believed that John was and is a dog who cheats on whichever significant other he's with at the time. Anyway, John and Meg's relationship was pretty low-key. They never did red carpets together, they never did "proclaiming our love of social media" thing. They didn't shy away from the paparazzi, but the paps only got shots of them every four months or so. Anyway, it's over now. Huh.
Closer Weekly can exclusively reveal Meg Ryan and boyfriend John Mellencamp have called it quits after three years together.

One of John's friends tells Closer the duo "split a couple of weeks ago."

The friend explains privacy may be to blame for the break-up. "I don't think he loved all the attention he got just from dating an actress," the pal shares. "I bet he'll stay away from dating another famous person for a while."
I can see how Mellencamp wouldn't be too jazzed about getting attention for who he's dating, but… it seems like that excuse is coming too late. Their pairing got more attention in 2011, but there's barely been anything written about them in months, maybe even a year. No one really cared. They had a crusty love and most of us just sort of accepted it and moved on. So… obviously, I think there was another reason for the split. Maybe another woman?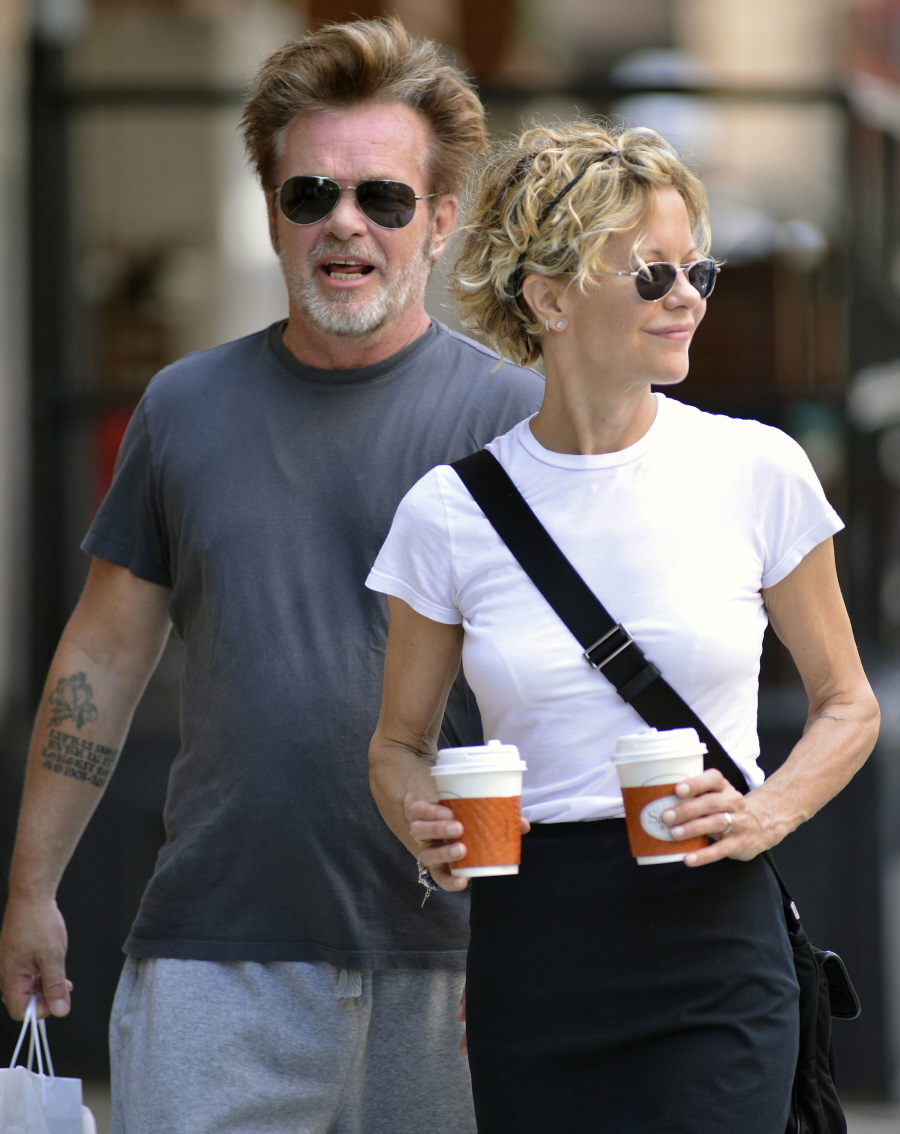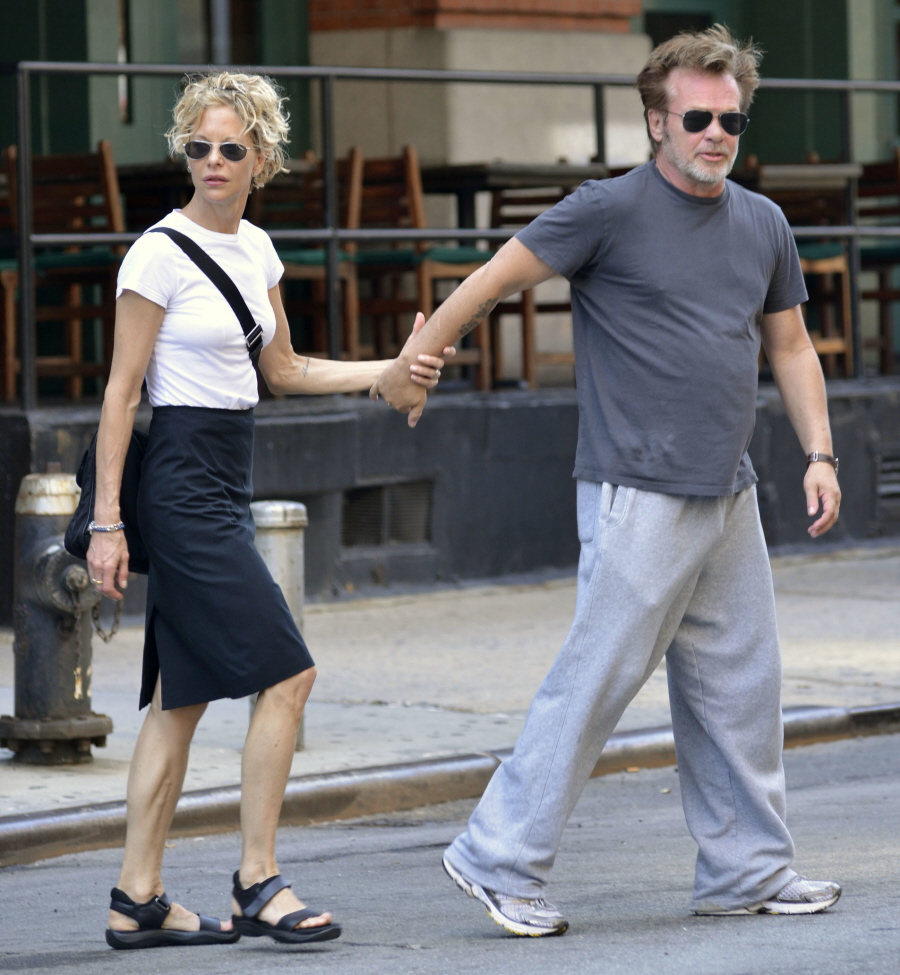 Photos courtesy of WENN.