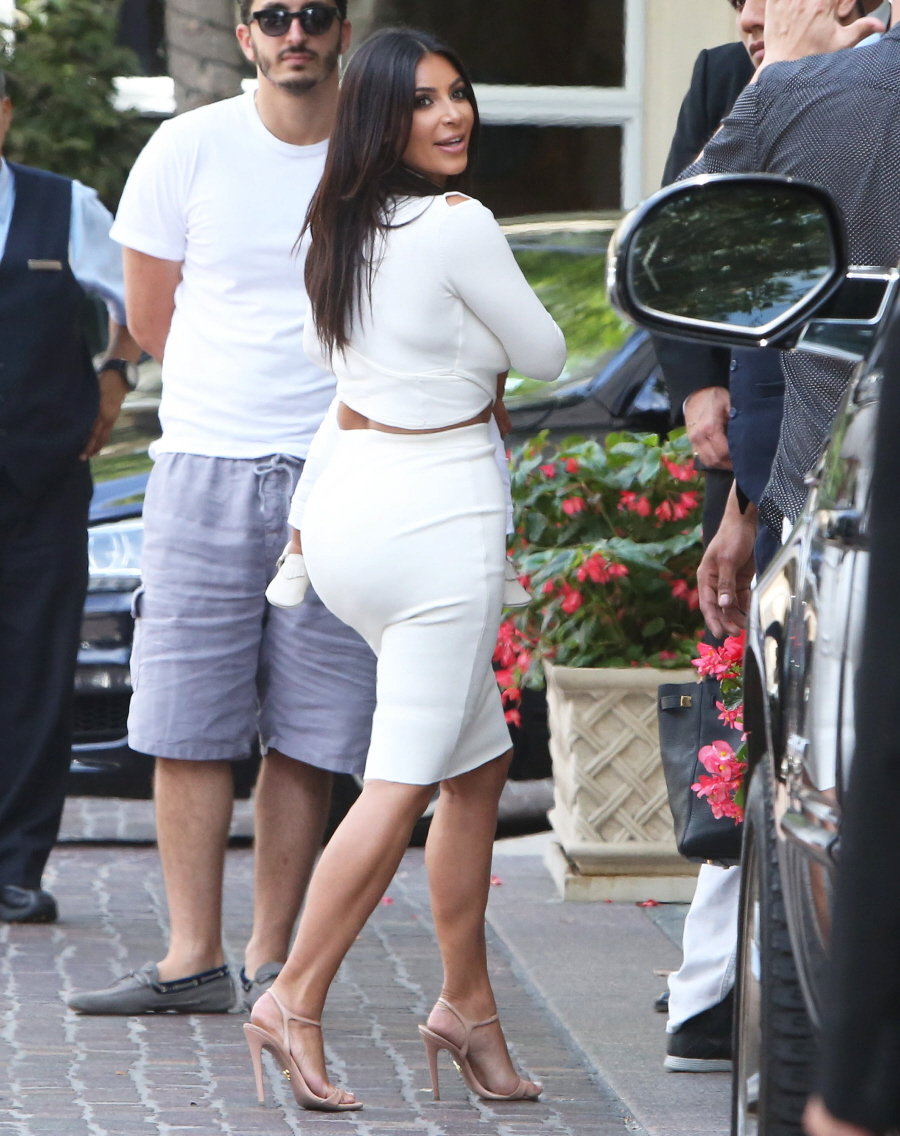 Here are some photos of Kim Kardashian and North West at the Peninsula Hotel in Beverly Hills two days ago. This was Kim's morning-after appearance after the VMAs (where she looked like a drowsy hooker). There's a lot to unpack in these photos, so settle in. First, let's talk about Kim's look. I usually like her in white, surprisingly enough. I prefer her when she does monochromatic looks too. And the idea of a professional-type cream pencil skirt and matching sweater was a good idea. But the execution is awful. The sweater is cropped and Kim's "size 4" is spilling out all over the place. I'm pretty sure we're seeing her body pouring out of her Spanx.
As for North… that little girl is adorable. She really is beautiful. I just wish Kim wasn't already messing with North's hair! Just let the little girl have regular hair with no product, for the love of God. And the photo of North giving some dude a high five? Awesome. North already has more personality than both of her parents combined. Also: North's little fringed moccasins are amazing.
In other Kardashian news, Kim is going to appear on an episode of 2 Broke Girls. She'll be playing herself and apparently the episode will feature Kim wanting to film Keeping Up with the Kardashians at the cupcake shop. Last season, Lindsay Lohan did a guest spot too. Personally, I would rather see Kim crop up in a TV show rather than the Cracken. At least Kim will be on time and have a modicum of professionalism.
And Radar is still trying to make a war between Kim and Beyonce happen. Maybe Kim and Kanye are really and truly pissed at Bey and Jay, but I'm not sure I believe Radar's take on this situation. A source tells Radar that at the VMAs, there "was absolutely no love lost between Kim and Beyonce…Kim blames Beyonce for Jay Z skipping their wedding." Kim also thinks Beyonce "has always been very arrogant and aloof around her. Kim always made a real effort to get to know her and Jay, but she was always left with a very cold feeling." When Bey and Jay skipped their wedding, Kim unloaded all of her Bey-hatred on Kanye and he agreed or something. So now the two couples are at war. Or whatever.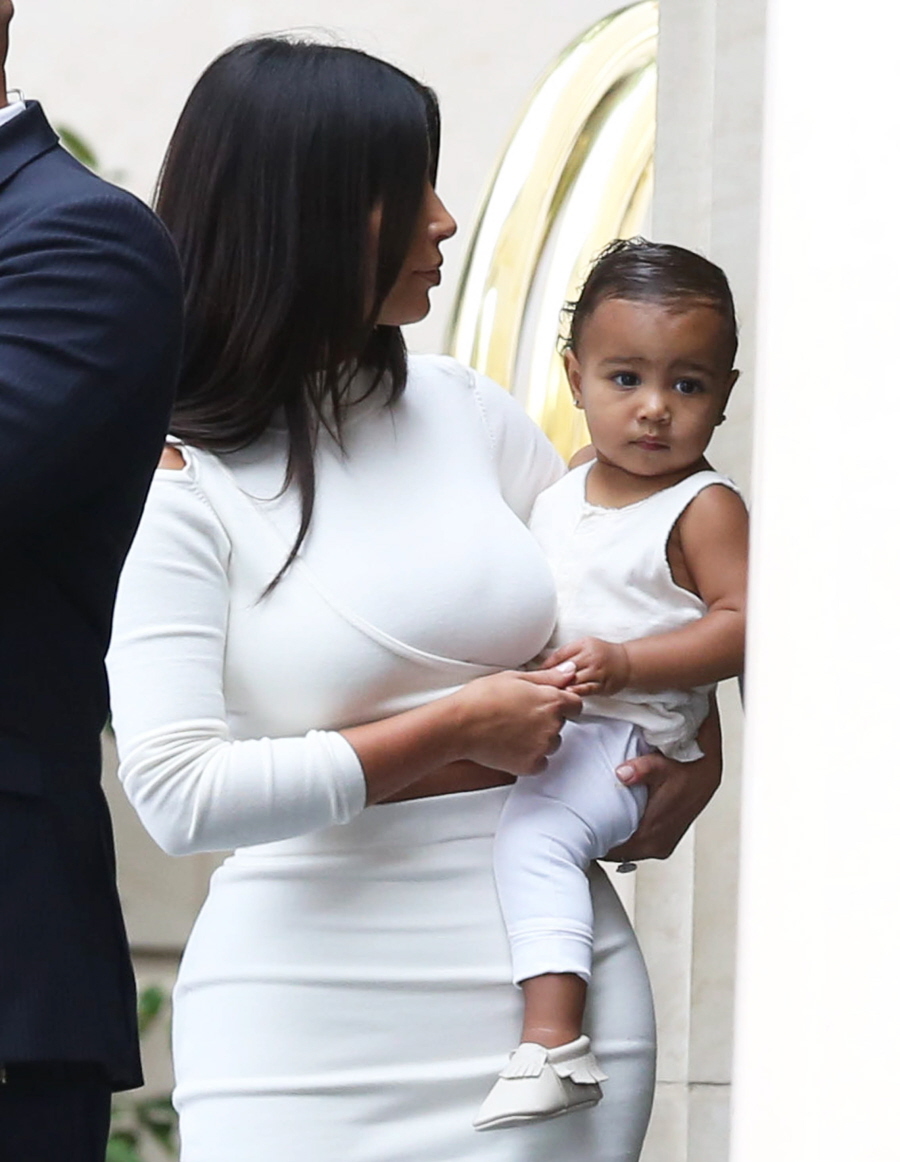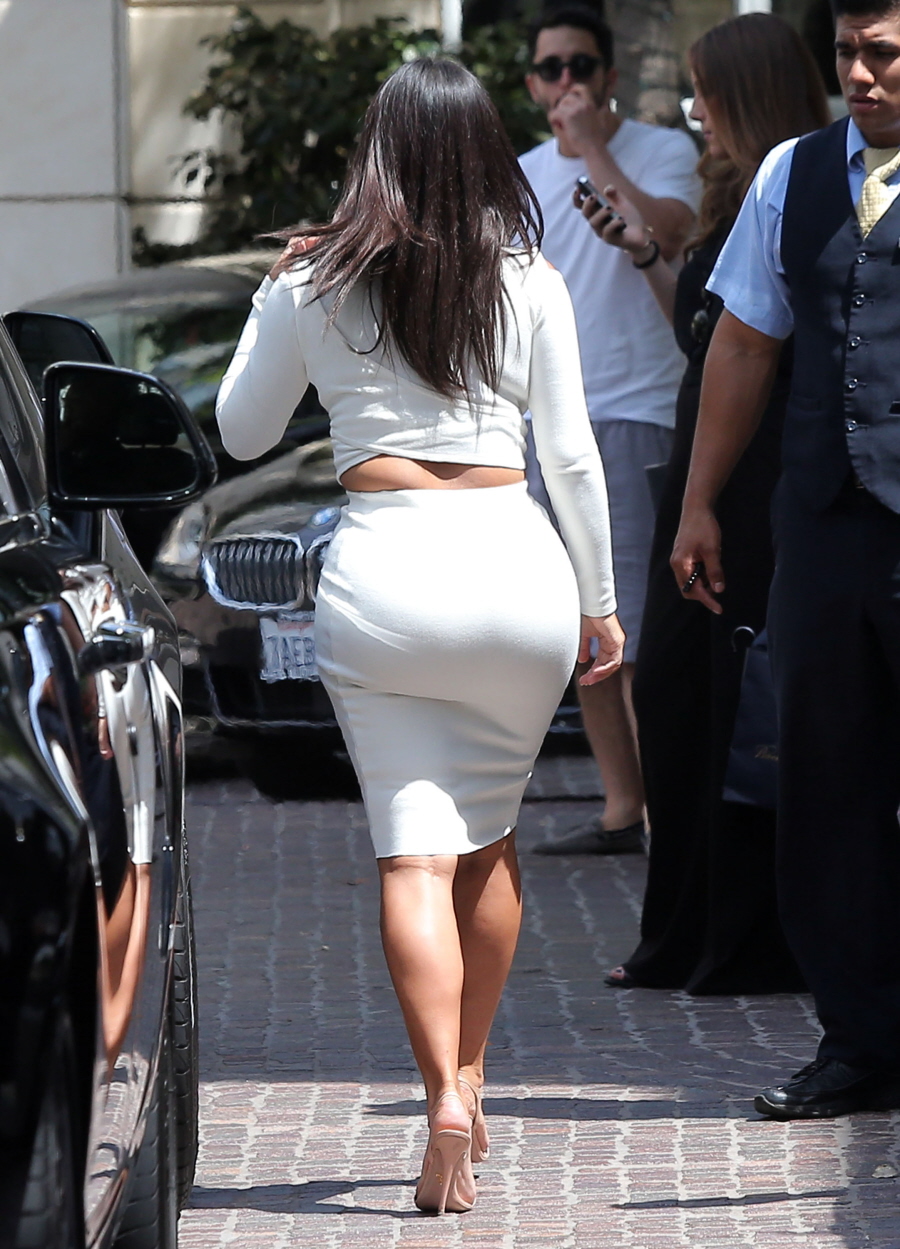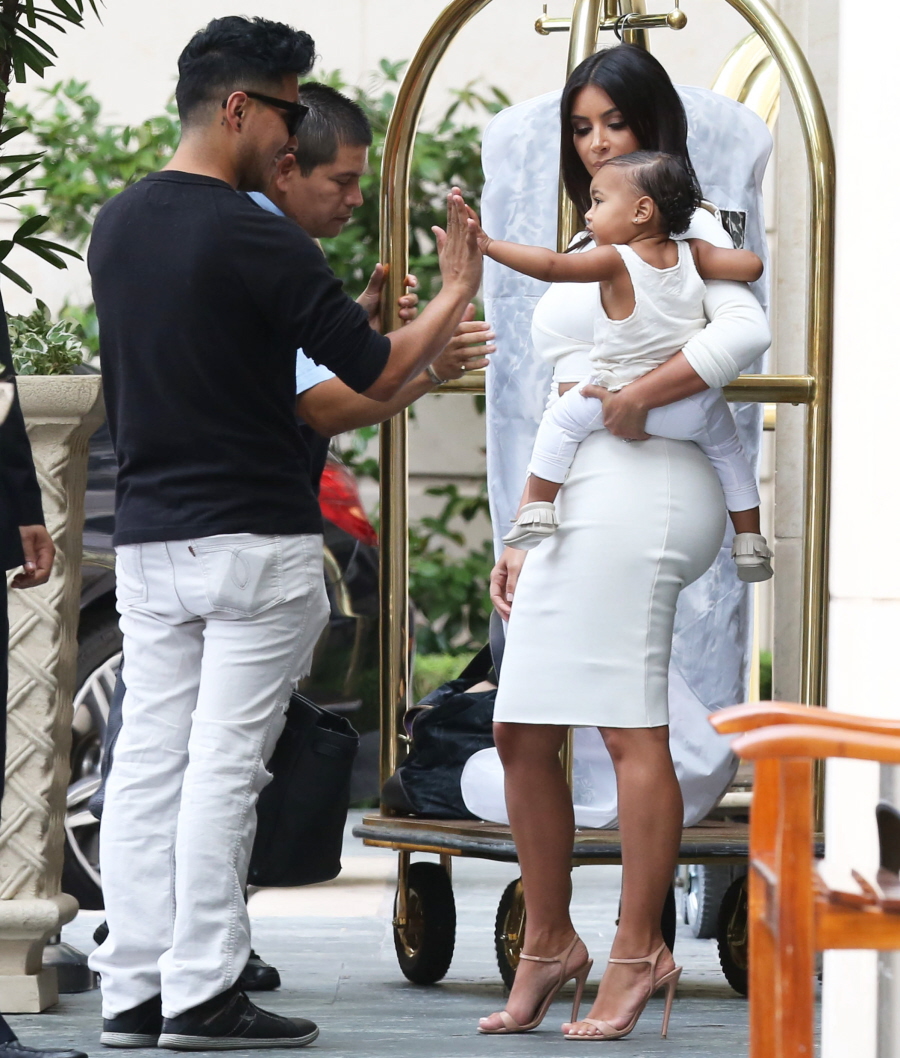 Photos courtesy of Fame/Flynet.