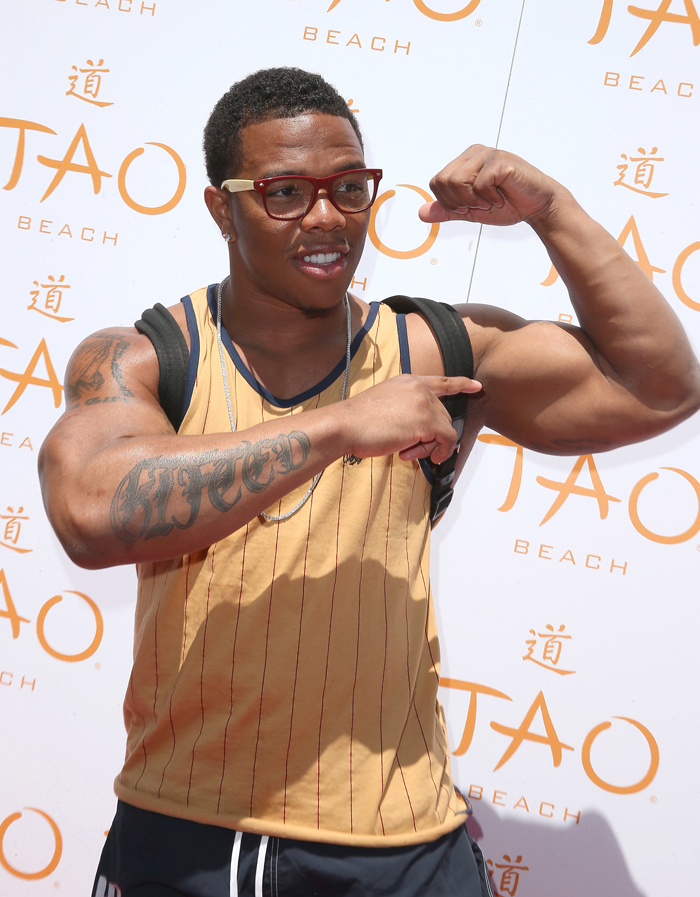 Finally, a bit of good news from the NFL on the Ray Rice controversy. The Baltimore Ravens' running back was arrested on Feb. 15 after TMZ published a video of him dragging his unconscious fiancé (now wife) Janay Palmer out of an elevator. Rice was charged with felony assault, but those charges were dropped in favor of counseling. Rice's livelihood was barely affected by the incident. NFL commissioner Roger Goodell suspended Rice from — get this — two whole games, which doesn't even qualify as a slap on the wrist considering what he did.
The critical uproar caused Goodell to poorly justify his decision. Goodell tried to say the short suspension was "consistent" with other cases and, hey, it was only the first time that Rice nearly beat a woman to death. Even Rice seemed shocked by the leniency of NFL's discipline. Rice called his own actions "totally inexcusable."
Goodell finally decided to take some action and revise the NFL's personal conduct policy. This action is retroactive and will not affect Rice, but it's a step in the right direction. Now players will receive a six-game suspension for a first domestic violence offense. Is this enough? A second offense will result in a lifetime ban from the NFL. Goodell issued a comprehensive memo on the policy changes. The full version is here, and it's really long. Some excerpts:
At times and despite our best efforts, we fall short of our goals. We clearly did so in response to a recent incident of domestic violence. We allowed our standards to fall below where they should be and lost an important opportunity to emphasize our strong stance on a critical issue and the effective programs we have in place. My disciplinary decision led the public to question our sincerity, our commitment, and whether we understood the toll that domestic violence inflicts on so many families. I take responsibility both for the decision and for ensuring that our actions in the future properly reflect our values. I didn't get it right. Simply put, we have to do better. And we will.

Domestic violence and sexual assault are wrong. They are illegal. They are never acceptable and have no place in the NFL under any circumstances.

Our Personal Conduct Policy has long made clear that domestic violence and sexual assault are unacceptable. We clearly must do a better job of addressing these incidents in the NFL. And we will. Earlier today, I sent NFL owners a letter that identified specific actions we will take to improve our response to domestic violence and sexual assault. Those actions include the following:

• All NFL Personnel will participate in new and enhanced educational programs on domestic violence and sexual assault. We will also increase our outreach to college and youth football programs.

• Families will receive detailed information about available services and resources, both through the club and independent of the club. These resources and services will be available to employees and their families on a confidential basis.

• Violations of the Personal Conduct Policy regarding assault, battery, domestic violence and sexual assault that involve physical force will be subject to enhanced discipline. A first offense will be subject to a suspension of six weeks without pay. Mitigating circumstances will be considered, and more severe discipline will be imposed if there are aggravating circumstances such as the presence or use of a weapon, choking, repeated striking, or when the act is committed against a pregnant woman or in the presence of a child. A second offense will result in banishment from the league; an offender may petition for reinstatement after one year but there is no assurance that the petition will be granted. These disciplinary consequences apply to all NFL personnel.
[From ESPN]
The policy also includes wellness, outreach, and treatment programs for those affected by domestic violence. Hopefully, this new policy will help at-risk players and their spouses to seek help before another elevator incident occurs. I hope the stricter guidelines don't have a deterrent effect when it comes to reporting abuse or seeking help. Will this prompt battered women to fear ending their husbands' professions? I wish that wasn't a consideration here. All domestic violence should be reported regardless of the "fallout."
Please tell me we won't be hearing any more from Stephen A. Smith or Whoopi Goldberg on the issue of "provocation."
Roger Goodell is shown here on 7/17 at the San Francisco 49ers stadium ribbon cutting.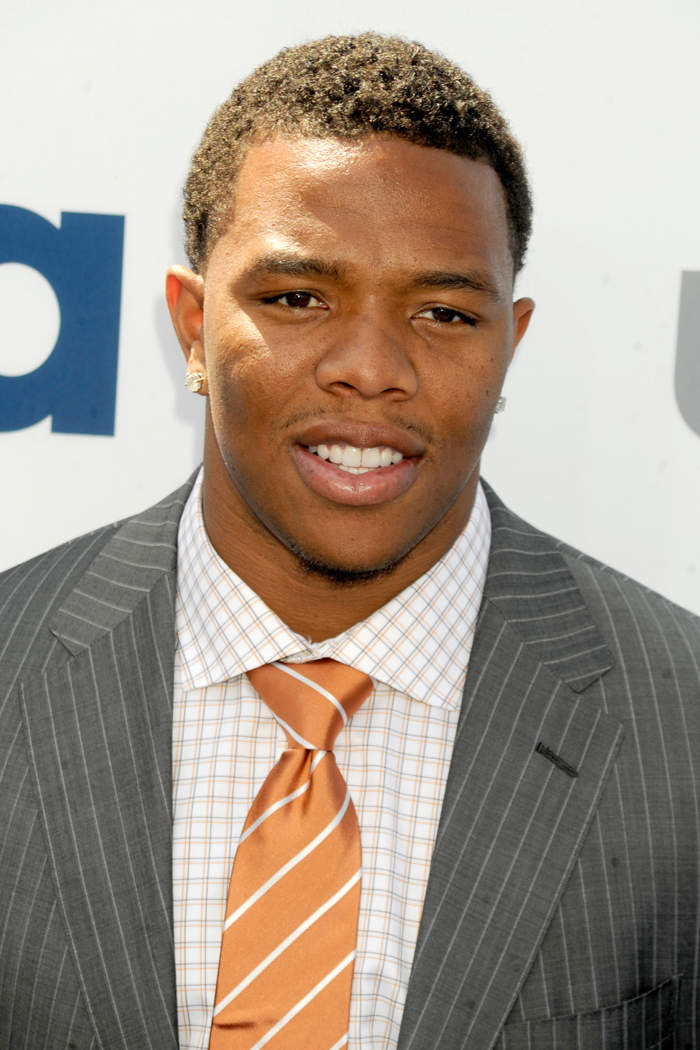 Photos courtesy of Getty, Fame/Flynet & WENN