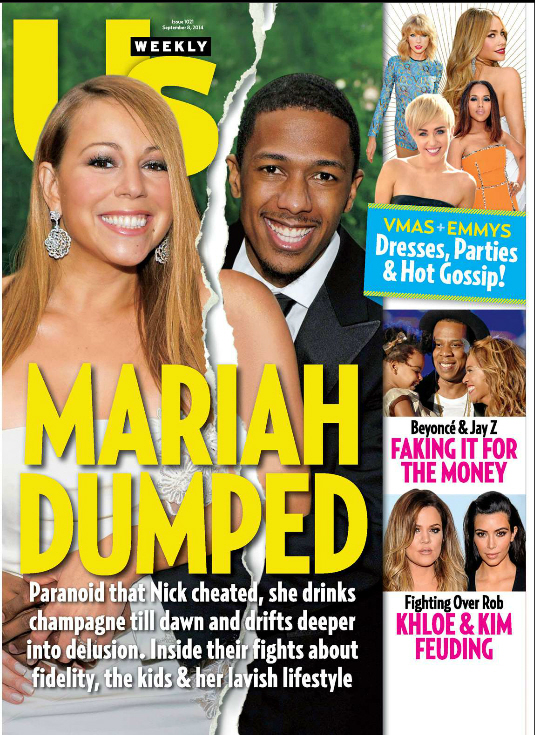 With all that's happened this week, I kind of forgot to keep up with Mariah Carey and Nick Cannon. They're still a mess, by the way. And they're definitely going to divorce at some point. Nick's talking point is that he's done, he's tired of her drama, jealousy and laziness. Her talking point is that she's used to being treated like a princess and he changed but it's all fine because she's an elusive chanteuse and she will survive. There are rumors of infidelity on his side but I'm not sure how much I believe that it was some major cheating? Reportedly, Nick and Mariah have been separated for several months, and most of the reports of Nick's flirtations are in that time frame. As for Mariah… well, you know it's bad when even People Magazine uses words like "high maintenance" and "professional concerns." But the best coverage I've seen thus far is from Us Weekly. Us Weekly's cover story this week about Mariah and Nick's breakup is AMAZING. It's really long too, so I'll just do highlights:
*Mariah "stays up all night, looking at every frame of herself in every photo and dissecting it to death," a source says. She often stays up until 7 am and then sleeps until 4 pm.

*A source: "She is beautiful but she had major body issues. She wants to look like a teenager in every photo and won't approve anything until it's airbrushed to an insane level." And Nick has had to spent six years "constantly reassuring her of her flawlessness."

*Nick will be the one to file for divorce. A Carey insider says: "He hung in there way longer than anybody could have expected. I would like to say she is horribly upset, but she lives in a fantasy world."

*Nick is the moneymaker now. "Everyone told Mariah she was crazy to marry a younger guy but he is working, like, 12 gigs now and is worth close to $70 million. He's the breadwinner." Mariah's fortune was once worth $225 million but she "has been overspending and draining her fortune."

*Mariah always thought Nick was cheating, just like she always suspected her first husband, Tommy Mottola, of cheating. She would call Nick 100 times a day.

*Mariah was obsessed with Nick's former lover Kim Kardashian. A Kardashian-family source "confirms the rivalry is real, if one-sided." The source says: "Mariah hates Kim because Nick really cared about her."

*Nick and Mariah fought about parenting – she never cared about the kids as much as she cared about music: "Mariah loves those kids but she lets them do whatever they want. Nick would be like, 'Why are you letting them stay up so late or eat those cookies' and Mariah would just snap at him not to tell her how to be with her kids. So then he always had to be the bad guy."

*A source: "Nick is super into fitness and Mariah is really lazy… Nick wants the kids to be raised active and worries if doesn't have that influence, they will grow up more like her."

*Custody issues: "He definitely won't let her have full custody… she can barely take care of herself."

*He tries to bring in a lot of money because Mariah is such a financial drain. She apparently spends $46,000 a year on spa treatments… for her dogs. She has EIGHT Jack Russell terriers, including "Squeak E. Beans, the Good Reverend Pow Jackson and Mutley P. Gore Jackson III." Mariah also spends crazy money on her permanent "glam squad."
[From Us Weekly, print edition]
Sources also say that Nick used to love that Mariah was driven professionally and that she always had gigs, tours, albums, etc but he hates that she's basically just a housewife now. I guess he hates that he's bringing in most of their income now and that she's blowing it all on spa treatments for her dogs (OMG!!). Yes, I'm still #TeamNick. I know that upsets the Butterfly Nation but seriously… Nick deserves an award for dealing with Mariah's nonsense for six years.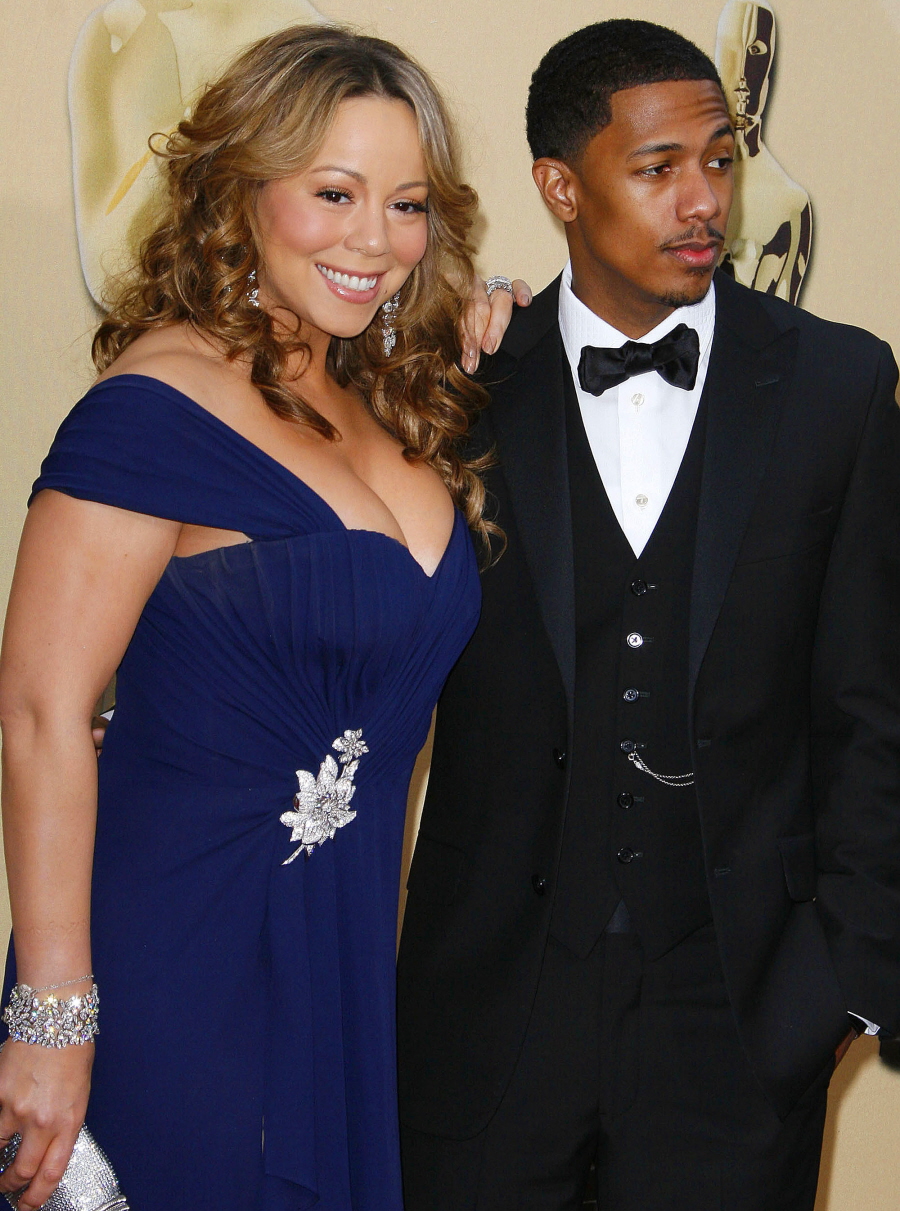 Photos courtesy of WENN.