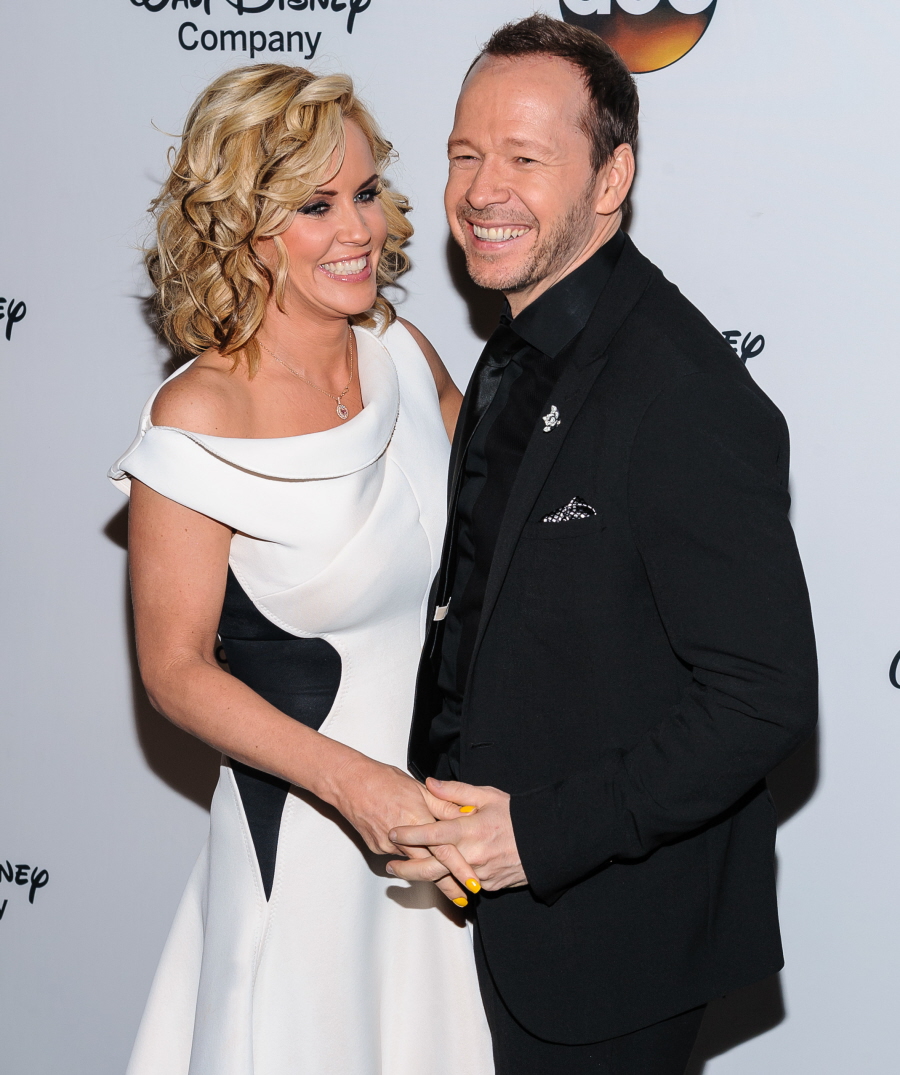 Fun fact: whenever I come across Donnie Wahlberg's name, I say "Donnie" to myself in my Donnie Brasco accent, like he's mobbed up. DAH-NEE. Anyway, as we discussed a little bit yesterday, Jenny McCarthy and Donnie Wahlberg got married. Mark Wahlberg was not there. Most of Donnie's family did not attend. Something about how the family doesn't care for Jenny, which… eh, I understand. According to People, they got married on Sunday in St. Charles, Illinois.
Call her the new Mrs. Wahlburgers. Former View co-host Jenny McCarthy and Blue Bloods star Donnie Wahlberg have made it official, tying the knot Sunday at the historic Hotel Baker in St. Charles, Illinois, outside McCarthy's hometown of Chicago, sources confirm to PEOPLE.

The bride, 41, wore a gown she picked up at Berdorf Goodman, a source tells PEOPLE, after the couple was spotted at the store's bridal shop in July. The fête was a bit fancier than McCarthy previously joked.

"I could get married in Kentucky Fried Chicken," she told PEOPLE in July. "I don't care as long as the heart is in the ceremony."

Guests included Sherri Shepherd, who posted an Instagram photo en route to Chicago, as well as three members of New Kids on the Block: Jordan Knight, Danny Wood and Jonathan Knight. One person who didn't make it to Sunday's event was the groom's brother Mark Wahlberg, who Tweeted his good wishes and posted a congratulatory video.

"I love you, Donnie, we're very happy for you," he says in the video, surrounded by his wife and four kids. "Sorry we couldn't be there, we'll see you soon."

This is the second marriage for both. McCarthy's son Evan, 12, helped with the April proposal by hand-delivering notes to his mom with the words "Will" and "You" and "Marry" before Wahlberg, 45, walked in with a t-shirt that said "Me?" Wahlberg also has two sons: Xavier, 21, and Elijah, 13. The couple began dating last summer before Wahlberg proposed in April.

"The very first time I saw him, I was in the eighth grade and New Kids on the Block was on MTV," McCarthy has said of Wahlberg's boy band days. "I thought Donnie was the hottest one."
Well, congrats. I actually think Jenny and Donnie are somewhat well-suited for each other. I used to like him a lot but I've heard stuff about how his first marriage ended and nowadays I just kind of think they deserve each other. So, congrats. May you two be very happy together for the next three years or so, or however long this marriage lasts.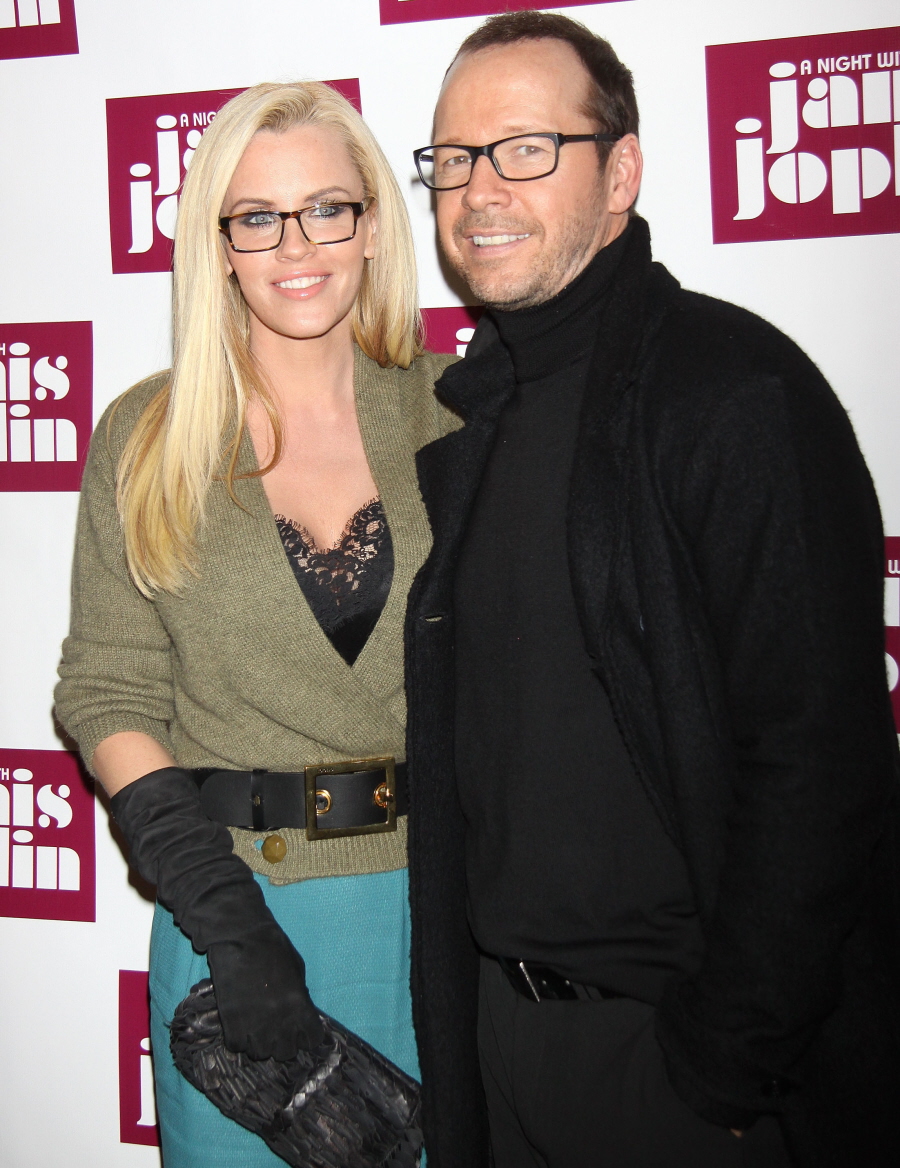 Here's Mark Wahlberg's congratulatory Instagram video. This is literally the least he could do for his brother, I guess.
Photos courtesy of WENN.