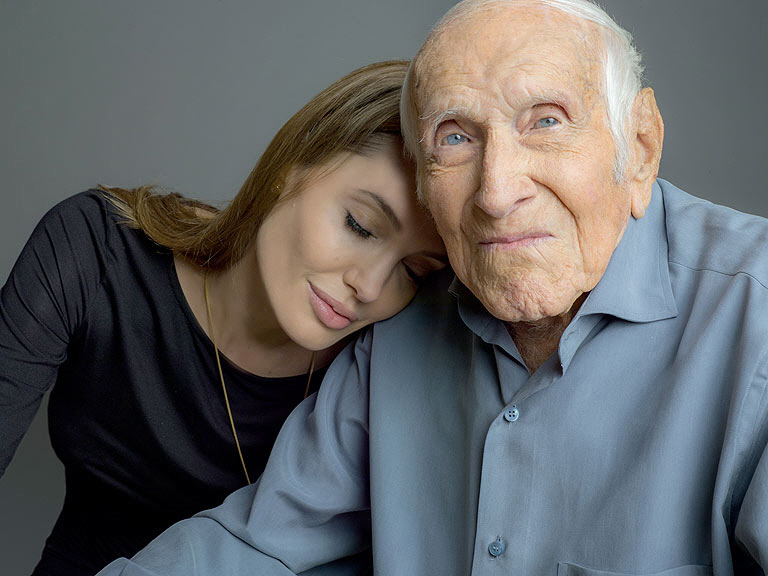 Kaiser's take: Laura Hillenbrand's Unbroken was one of my favorite CB Book Club picks ever! I got hooked on it and binge-read it over the course of a week. I was actually surprised by how just how readable it was. I guess I expected it to be dense and packed with WWII stuff and while there was a lot of information to absorb, the crux of Louis Zamperini's story never felt weighed down, even in those times when his life was very dark and profoundly disturbing.
Zamperini was a bad kid, a naughty kid, a hellraiser and a would-be delinquent. I tend to think his life would have been completely different if his older brother, Pete, hadn't loved him so much and been such a naturally excellent coach for his little brother (and naturally, Pete ended up a coach post-WWII). Pete coached Louis to be one of the best runners in the world, and I have no doubt that if WWII hadn't come around, Louis would have shattered every world track record. Louie's attendance at the Berlin Olympics was one of my favorite passages of the book – just the details about the other American athletes (including Jesse Owens) and the delegations from the other countries.
I went into Louis's story blind – I knew he was an Olympic athlete who survived terrible things during the war, but that was it. I was amazed by what actually happened to him, not just his survival after a plane crash but the hell and endless torture he faced at the hands of his Japanese captors. When CB, Bedhead and I were talking about the book, we all agreed that if Louis had ended up killing any of his Japanese captors, even years after the war, we would have been cool with it. As it was, his story was almost unbelievable. He simply survived so much, he should have been dead several times over.
A lot of people have taken issue with Louis's life post-war, when he was a bitter drunk dealing with crushing survivor's guilt and PTSD (before such a diagnosis existed). For what it's worth, Angelina Jolie's film adaptation, the script apparently ends soon after the war, so you won't really see how Louis struggled and how he finally changed his ways – he became born again after a young Billy Graham saved his soul. I took the "born again" part of Louis's life for what it was – a much-needed release for Louis after years of physical and psychic torture. He found his peace and became a better man.
And yes, I would totally recommend this book. It was a great read!
Bedhead's take: I expected to like Unbroken, but I didn't expect to like it as much as I did. War dramas aren't usually my thing, but Lauren Hillenbrand kept the ball rolling at a nice pace. I was astounded at how much detail Louis Zamperini remembered from his POW ordeals. Every aspect of this book was riveting. I also expected to cry throughout most of this book, but it only happened once (and at a really inappropriate place — when Louis' feet started to burn at the Olympic trails in New York). Go figure. [Note by Kaiser: I sobbed when Louis pulled Phil into the raft.]
Louis Zamperini inspired many people throughout his years. He will continue to do so, thanks to this book and Angelina Jolie's upcoming adaptation. Most of us would have surrendered our lives on that raft in the middle of the Pacific Ocean. Zamperini never gave up, and this book tells the magnificent tale of his survival against the worst odds imaginable. He refused to let his life be thrown away as a cheap casualty of war. He struggled to reacclimate to civilian life and battled alcoholism. Zamperini was the ultimate bruiser and came out swinging against every obstacle. The world suffered a great loss when he passed away earlier this year.
Unbroken is many things: A war drama, a tale of survival, an account of enduring optimism. I choose to remember it most as a deadly dance between two characters, Louis Zamperini and his nemesis, the Bird. The opening description of this terribly cruel character told us, "From the moment that Watanabe locked eyes with Zamperini, an officer, a famous Olympian, and a man for whom defiance was second nature, no man obsessed him more." Louis became equally obsessed with the Bird, but not by choice. Even after Louis was freed, the specter of the Bird haunted him for most of his life. If this was a fictional book instead of a true account of Zamperini's life, Hillenbrand probably would have thrown some proper justice into the Bird's fate. I mean, a little artistic license would have been soooo satisfying from a reader's standpoint. C'mon, you know you feel the same way.
Celebitchy's take: Unbroken is the story of a man's will to survive in the face of unimaginable horror. There were so many near misses for Louis Zamperini that I wondered if parts of his story were embellished. They were not: his incredible story is well documented and corroborated by the many POWs who suffered and died in Japan during WWII.
Hillenbrand filled Unbroken with detail and secondary characters, some of which seemed unnecessary. I believe that about 1/4 of the book could have been cut and that it would have the same impact, however I understand why she wanted to tell us so much. She found these details fascinating and they all contributed to a rich story that belies belief.
One statistic stood out for me. Hillenbrand writes that of the 34,648 Americans held by Japan in POW camps, 12,935 died. That's 37%. Compare that percentage to the American POWs who died in Germany and Italy – just 1%. POWs in Japan endured forced labor, starvation, and extreme physical and emotional abuse. Parts of this book were harrowing and difficult to read. They would have been hard to take if it was fiction.
Louis and his best friend, Phil, survived well into old age after being stranded on a life raft for 47 days and then spending two years under horrible conditions in Japanese prison camps. Unbroken speaks to the resiliency of the human spirit, and the will to survive when hope seems lost.
Kaiser: Our next book club selection is another nonfiction choice: The Rebellious Life of Mrs. Rosa Parks by Jeanne Theoharis. I remember seeing Theoharis interviewed several months ago and talking about how Rosa Parks was a badass boss, so this should be good! We'll discuss the book on September 28th.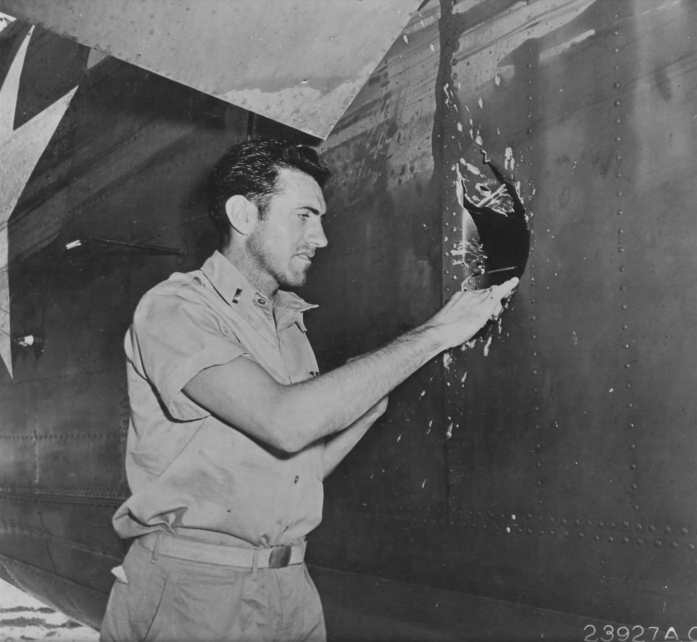 Photos courtesy of Entertainment Weekly, Wikipedia Commons, WENN.