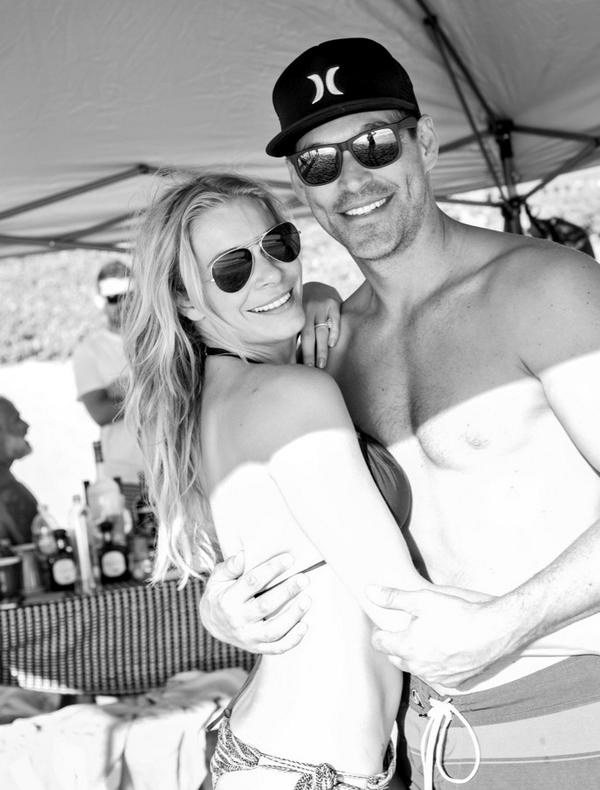 LeAnn Rimes celebrated her 32nd birthday on Thursday. I always forget that she's a crazy-ass Virgo like me. LeAnn gives Virgos a bad name! Maybe that's just me though… because I also think Beyonce's control-freak-ness gives Virgos a bad name as well. We're not all crazy control freaks, people. Just MOST of us. Some Virgos are like… Hugh Grant. Just… weird.
So, how did LeAnn celebrate her birthday? She was in a bikini and posting endless photos to her social media, so I guess that means she was pretty happy. You can read all of her celebratory tweets here and I'm including her social media photos, of course. Somebody (probably LeAnn herself) got a unicorn-shaped birthday cake. Eddie gave her jewelry but we were spared a photo of the gifts, which is too bad. I always like to see how little Eddie is actually spending on his wife. Hand to God, one time he got her the ugliest, cheapest ring I've ever seen. This year's b-day presents were from Jacquie Aiche and included a "rig" (a ring, I'm assuming) and a necklace. This also happened:
I'm sooooo grateful! Crying just cause I'm happy #eddiethinksimcrazy lol

— LeAnn Rimes Cibrian (@leannrimes) August 30, 2014
Yeah. Then it will be: "Won't stop tweeting even to blow out my unicorn birthday candles #eddiethinksimcrazy lol." And then it will be: "Need to stop obsessing over you know who #neverforget #Bonusmomsarebetter #theyaremyboysnow #singlewhitefemale #eddiethinksimcrazy." And then: "Eddie says he's taking me to a special institution where I can relax, just need to give him power of attorney lol #eddiethinksimcrazy #heaskedforallthePINnumbers."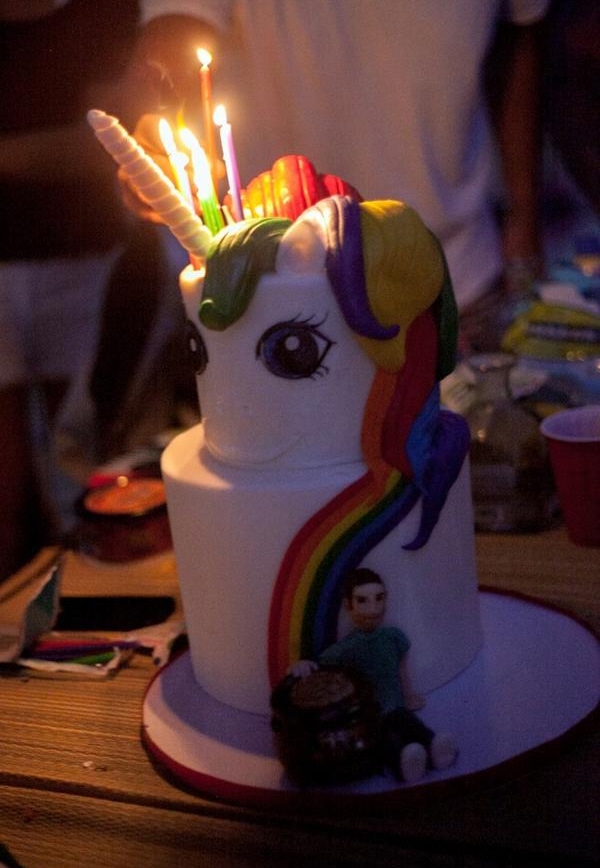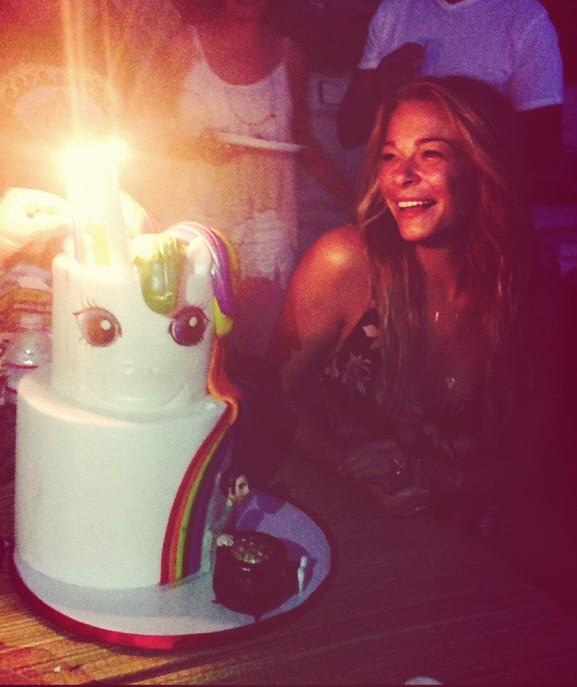 Photos courtesy of LeAnn's Twitter.