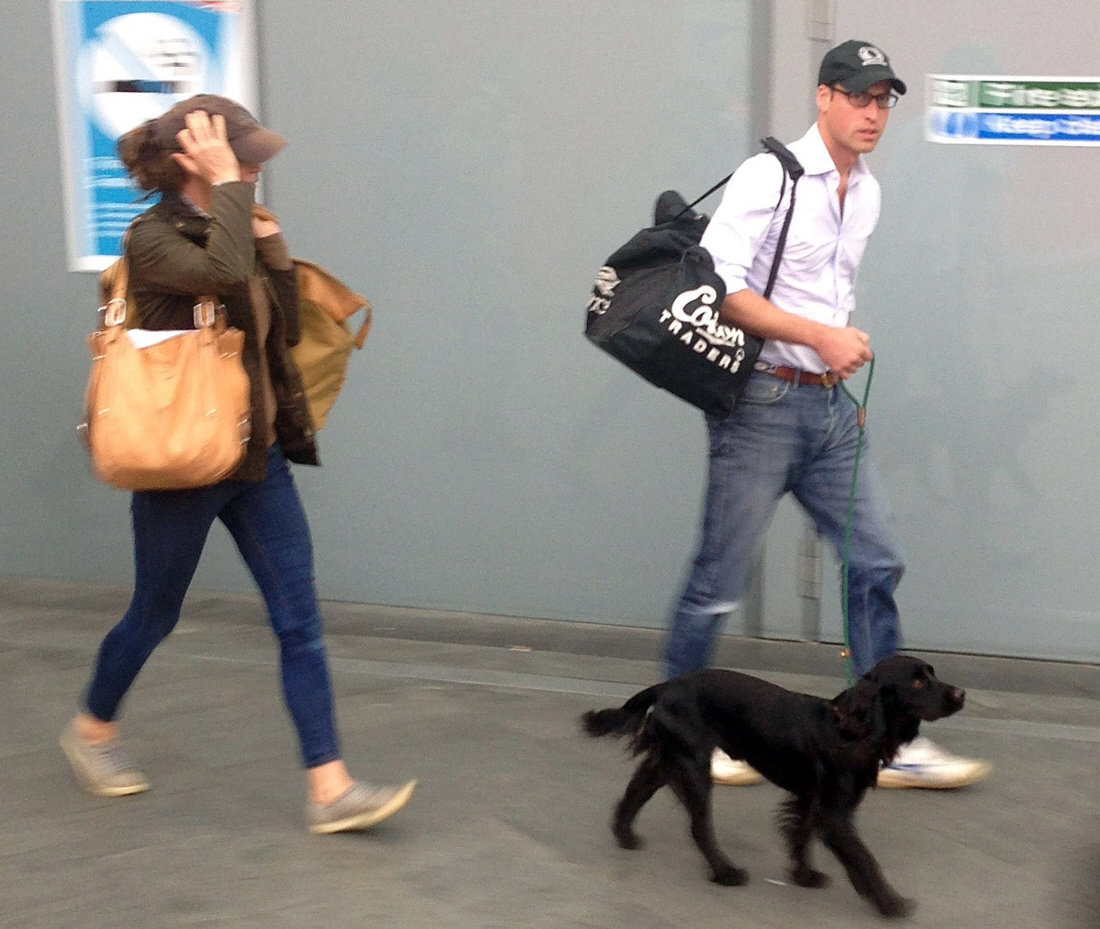 Here's a sight we usually don't get: candid photos of Prince William and Duchess Kate when they're behaving like somewhat normal people. Usually the British press (and the British photographers) embargo these kinds of photos, but Fame/Flynet bought them and some of the UK papers are running them. Huh. I guess William was due for a hissy fit. Some editors are going to be the recipients of a royal tantrum once William sees that these photos were published.
Apparently, Will, Kate and Lupo the dog were taking the train back to London from Norfolk. I'm SHOCKED that they didn't merely hop onto a helicopter! Maybe that's why we're seeing the photos – they were sanctioned to make William and Kate look "normal" and "middle class" and like they don't go everywhere via helicopter. Reportedly, they've been staying in Norfolk for the past two or three weeks, having a little "staycation" and checking in on the extensive (and somewhat unnecessary) remodel of Anmer Hall. They will be moving full-time to Anmer within the next month or so because Kensington Palace just doesn't suit their needs! Poor royals. I do wonder where Prince George is? Does George travel separately with his own cadre of nannies and security personnel?
In other royal news, apparently William and Kate are planning to make a "historic" trip to China next year:
PLANS are being drawn up for the Duke and Duchess of Cambridge to make a historic royal tour of China, The Sunday Times can reveal. Sources have confirmed that Kensington Palace and the Foreign and Commonwealth Office are in talks about a potential trip that which would take place next year.

China offers vast potential for British business but relations between the two countries have been strained, primarily due to the disapproval of meetings that David Cameron and Prince Charles have had with the Dalai Lama, Tibet's exiled spiritual leader.

Officials believe a tour of China by the Cambridges would be a diplomatic coup and help to repair the damage caused in 2005 when diary entries made by Charles emerged in which he described Chinese officials as "appalling old waxworks." It is understood the tour will not take place until after William's five months of training for piloting an air ambulance.
Good. They should go to China. They should have already gone, honestly. Their overseas trips have been very… lacking. Too bad this won't happen for another six months (if at all).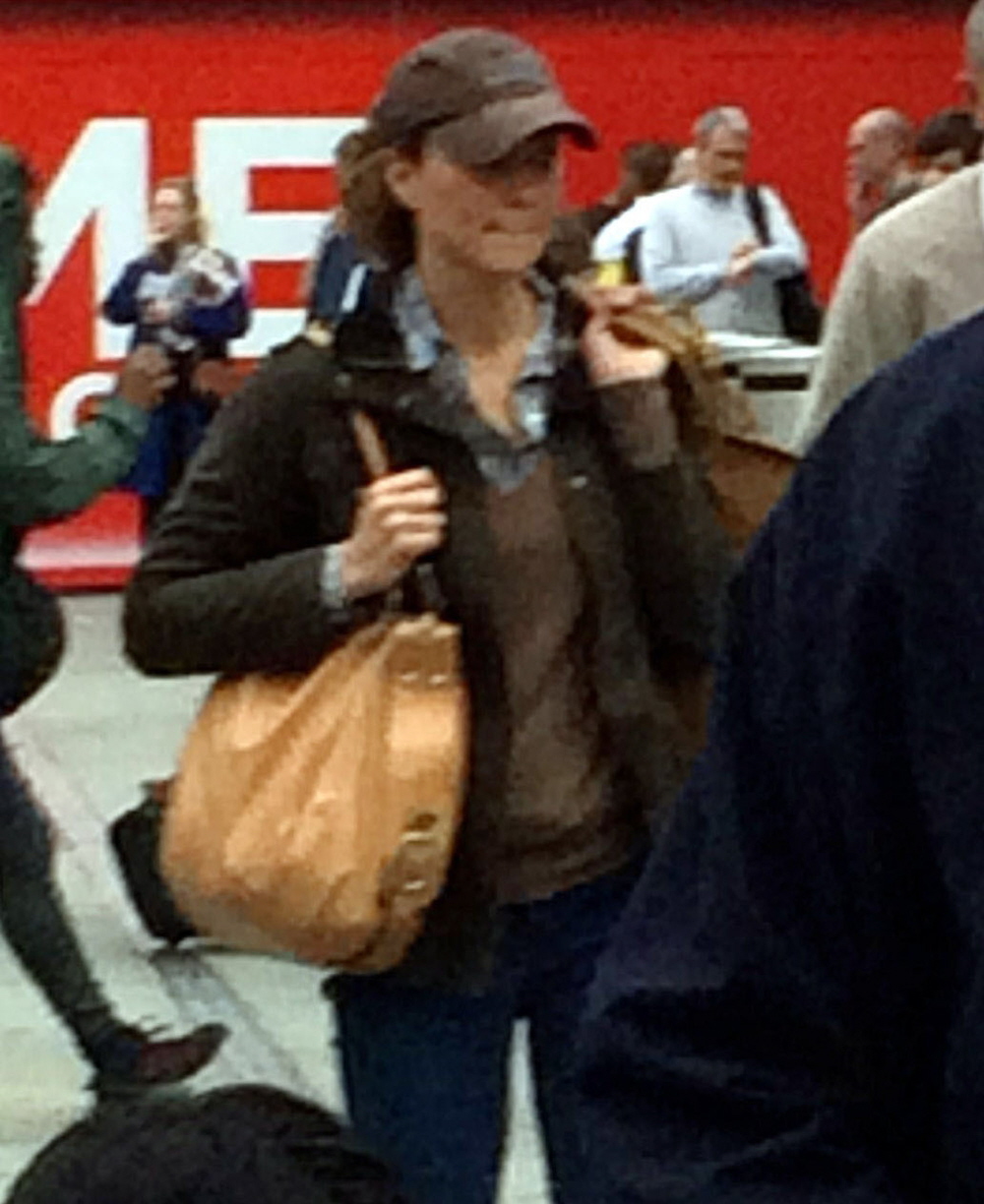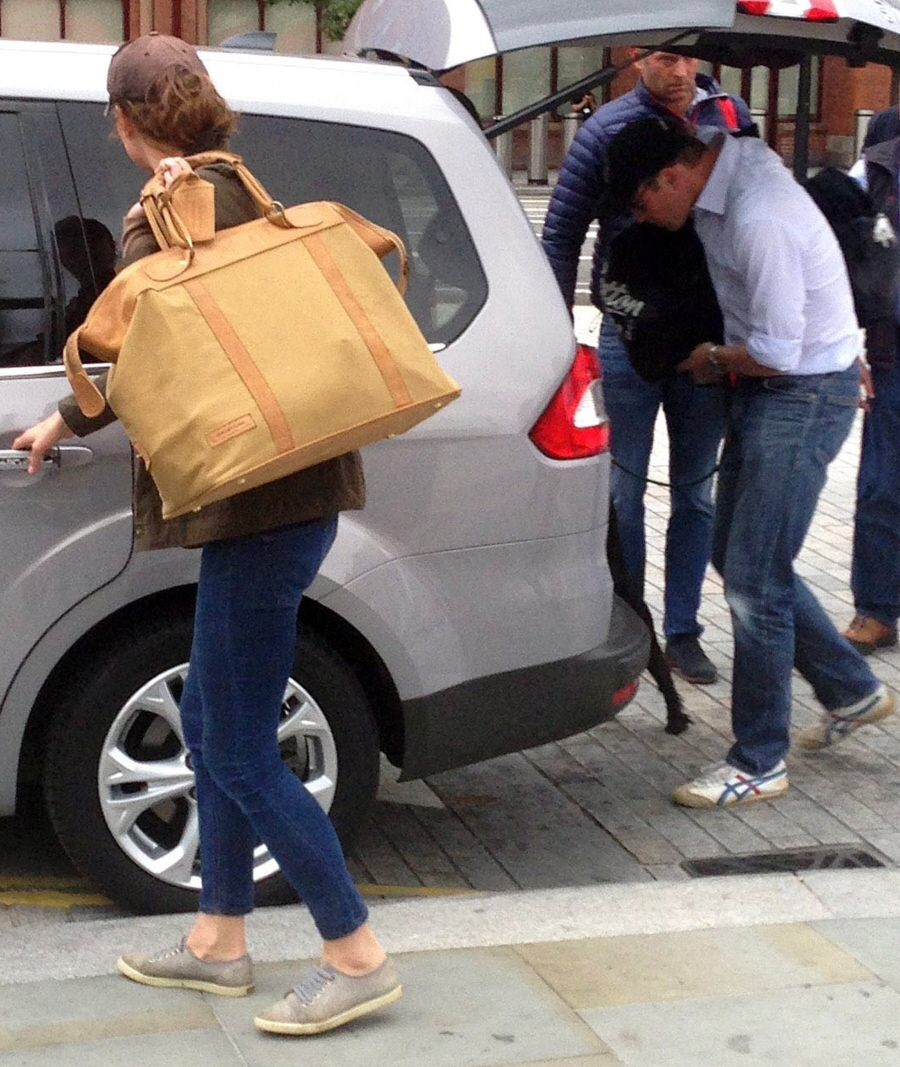 Photos courtesy of Fame/Flynet.