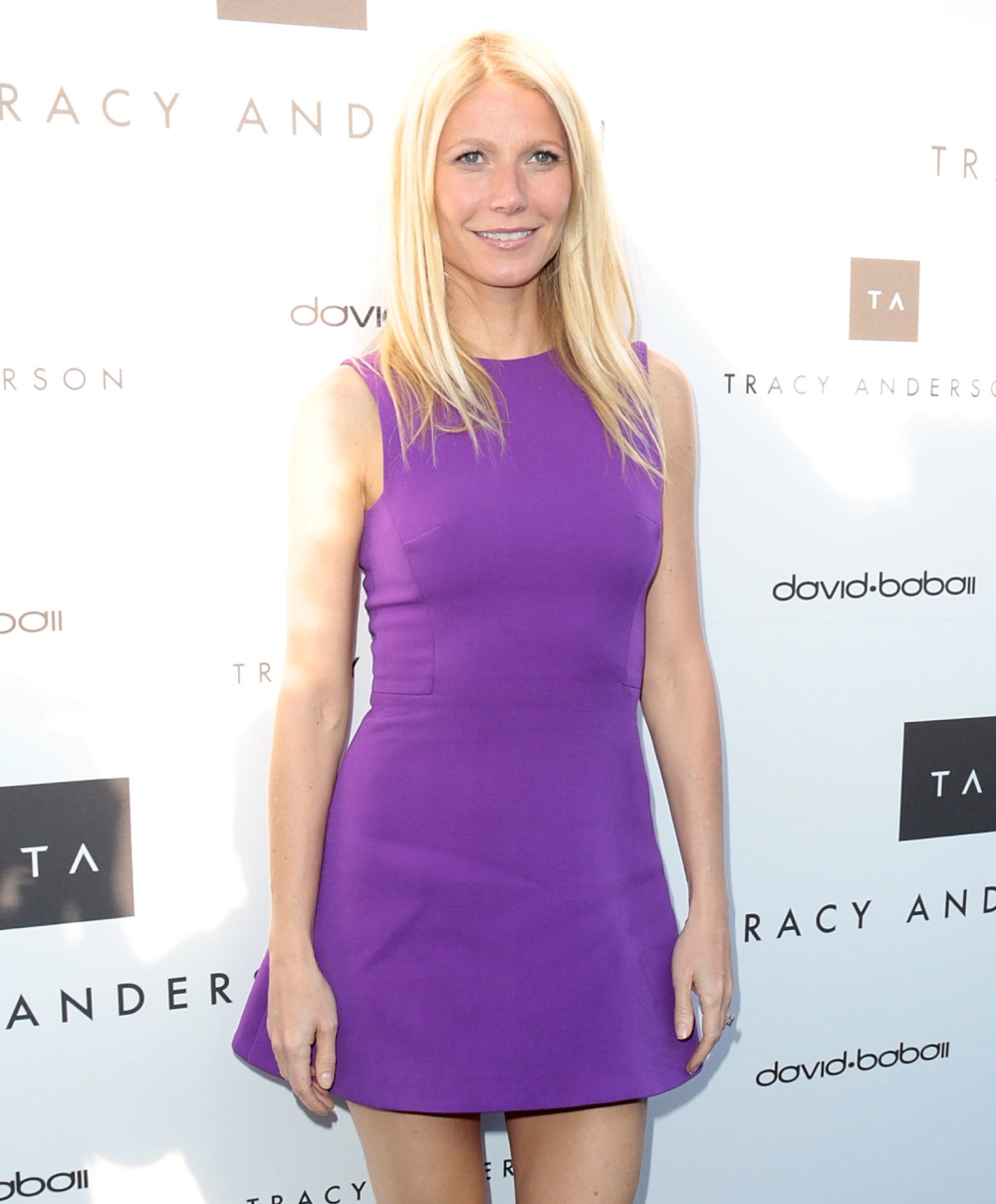 Apparently this news has been around for a week or two, but this is the first I'm hearing of it. Gwyneth Paltrow is collaborating with Diane Von Furstenberg for Gwyneth's first clothing line (sort of). If you've been on Goop.com recently, you've probably glanced through the Goop Shop, which features designer clothes, jewelry and home accessories, all overpriced and very, very elite. For the most part, designers are working on special Goop-specific items to sell through Goop.com. It's been a lucrative part of Gwyneth's Goop growth and despite her denials, I'm sure she's getting paid handsomely to promote certain products and I know she's getting decent kickbacks for the Goop-specific sales. (Still, Goop is technically hundreds of thousands of dollars in debt, which is just a fancy way to dodge taxes, apparently.)
Anyway, this will be the first time Gwyneth has had a hand in designing something specifically for her Goop Shop. The collection will be called DVF x Goop and it will be sold exclusively on Goop.com, starting September 10. Gwyneth threw a party for her collaboration launch last Thursday, at her Hamptons home. Chris Martin was there, as was Cameron Diaz, Molly Sims, Nacho Figueras and many more. Vogue was there too and they dutifully wrote up the event to make it sound like it was the greatest social event the Hamptons had ever seen. This was Gwyneth's toast to DVF (but mostly Gwyneth was toasting herself):
"We at Goop have done a collaboration with one of my idols of all time, Diane von Furstenberg who is the most not only fabulous, sexy, incredibly intelligent woman but also so wise and so maternal which is such a new archetype for a woman, to be all of those things, to be powerful and feminine and sexy and intellectual and a mother and a grandmother, she's just the most incredible example of who I would like to be, so I am thrilled that she agreed to do this collaboration with us and so grateful you all came to support us. This business is beyond a labor of love, it's been nearly six years of blood, sweat, and tears and I finally have a real team behind me and we really are so excited about what it means we can be and it means so much to me that you would all be here to support myself and my partner Lisa Gersh and all of us at Goop."
I'm surprised Gwyneth was so complimentary of Diane. I would have thought Diane would be much too peasanty for someone like Goop. But is this part shade: "I finally have a real team behind me"?? Back in April, her heavy-hitter Goop CEO Sebastian Bishop consciously uncoupled from Goop.com and it was somewhat scandalous, mostly because I think Goop is poorly operated and I was shocked that someone with a real history in quality online content would be associated with Goop. I think Gwyneth just shaded the hell out of Seb Bishop. Hmm.
Photos courtesy of Getty, WENN.