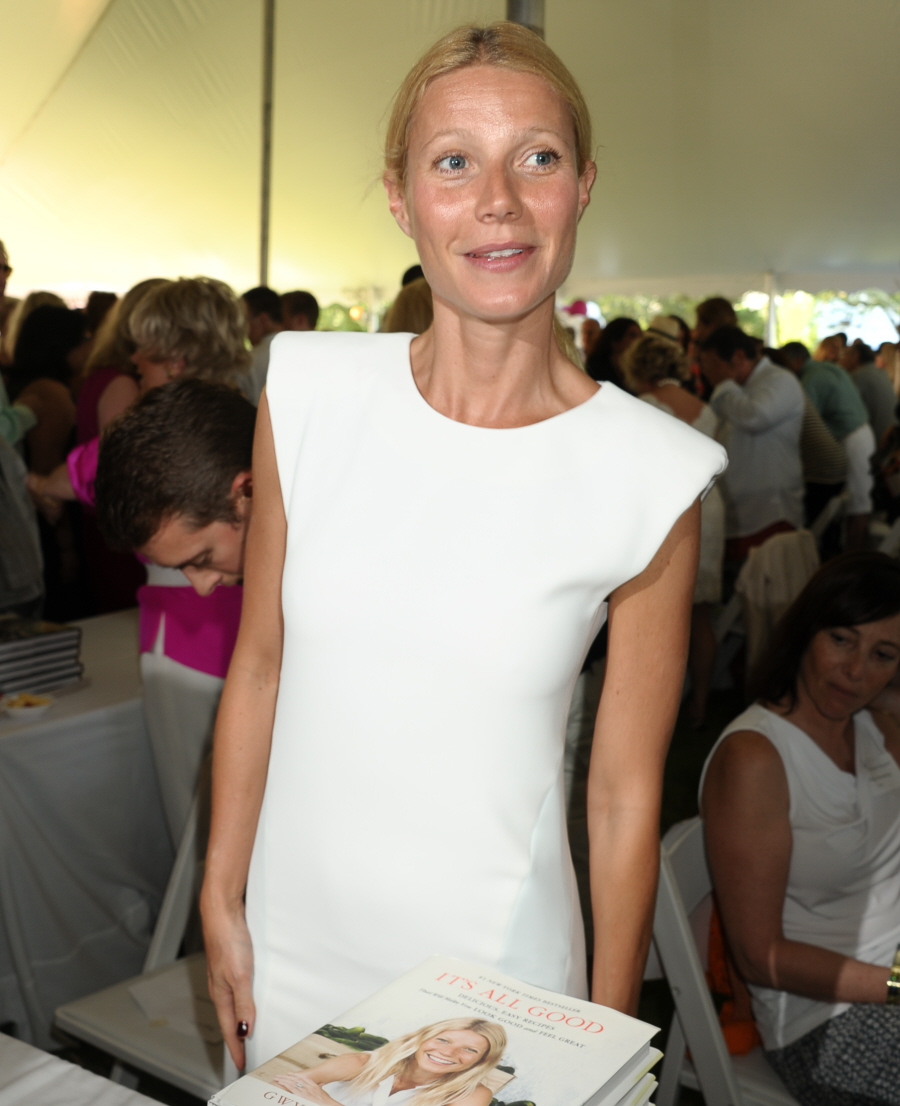 Last week, we heard about Gwyneth Paltrow's latest conscious uncoupling, this time with Sebastian Bishop, the CEO of Goop. As I said last week, I was actually surprised that Goop had such a professional CEO-type running the business end, because Goop is a somewhat budget endeavor. I guess the branding is "these are just tips that Gwyneth is giving to her fans," like it's a personal blog or something. But it looks like Goop has grown into a legit business with significant profits. The problem is that Gwyneth spends money like it's going out of style and she and Bishop were both taking "interest-free loans" out of the coffers. Radar is about to throw a lot of numbers at you, so just stick it out!
Gwyneth Paltrow's marriage isn't the only area of her life that's in shambles. Just days after the CEO of her lifestyle company, GOOP, announced his unexpected departure, RadarOnline.com has uncovered disturbing corporate filings that reveal the company's dire financial state: For two years running, they racked up serious losses totaling more than $300,000 — thanks in part to an interest-free loan Paltrow took from the company coffers!

According to the most recent corporate documentation filed with the Companies House in the U.K., in 2011, GOOP "incurred a loss of $255,312 (£152,060) and had a net liabilities of $259,969 (£154,834)." And in 2012, they reported "a loss of $39,823 (£23,718) and … net liabilities of $298,512 (£177,788)."

It's not that GOOP wasn't making money. In fact, in 2012, they raked in more than $1.5 million (£908,378), thanks in part to $463,486 (£276,040) in product sales, as well as an impressive (£222,243) from Groupon promotions and $373,159 in commissions. All told, the company made $1,893,065 (£1,127,456).

But that same year, GOOP spent $98,150 (£58,456) on Goop.com, $79,961 (£47,623) on the notorious GOOP newsletter, $189,590 (£112,918) on product costs, and a whopping $1,564,995 (£932,096) in administrative expenses," adding up to the grand profit total of a loss of $39,823 (£23,718).

Chief among those "administrative expenses" were Paltrow and CEO Sebastian Bishop's "renumeration," or salaries, for which the company allotted $587,653.25 (£350,000), a sizable increase from the previous year's figure of $172,585 (£102,788), despite the company's losses.

The documents also show that in 2012, both Paltrow and Bishop were the recipient of interest-free "loans to directors," with Paltrow's listed at a balance of $49,025 (£29,200), of which none was paid back, and Bishop's at $83,617 (£49,800). Other expenses in 2012 included $456,007 (£271,584) in other wages, $34,507 (£20,551) on travel, nearly $4,000 (£2,118) on "Entertaining," and nearly $5,000 (£2,951) on "Staff Entertainment."

All told, the expenses swallowed up the entire $1.8 million profit for the year and then some, resulting in a loss of $39,823. Paltrow and Bishop's report had an excuse, insisting, "As the company started product sales in June 2012, the directors are of the opinion that predicted profits will provide sufficient resources to enable the company to continue trading for the foreseeable future."

The continued existence of GOOP, it seems, would depend upon it, since the report noted that in addition to the losses, the company owed creditors more than $1.2 million (£722,111), all of which would come due by the end of 2013.
Radar goes on to say that Goop has donated to charity too – $2000 to the David Lynch Foundation so kids can learn transcendental meditation, plus about $9000 more to other charities.
If you really look through the numbers and the details about the business, there are some startling realizations, at least for me. I want to know about the "commissions" especially. When Gwyneth began Goop, she claimed that people weren't paying her to promote various products, but that claim seems less and less likely. I also think that the bloated figures given for Goop's "expenses" mean that Gwyneth is using company money to go on vacation and whatever trendy therapy she's into at that moment, and then she writes about it in a Goop newsletter, thus making it "business." And how can they spend that much money on operating Goop.com and still have such crappy servers?!
Anyway… just further evidence that Gwyneth's Goop is just a sketchy scheme to write off her vacations and pay herself to party.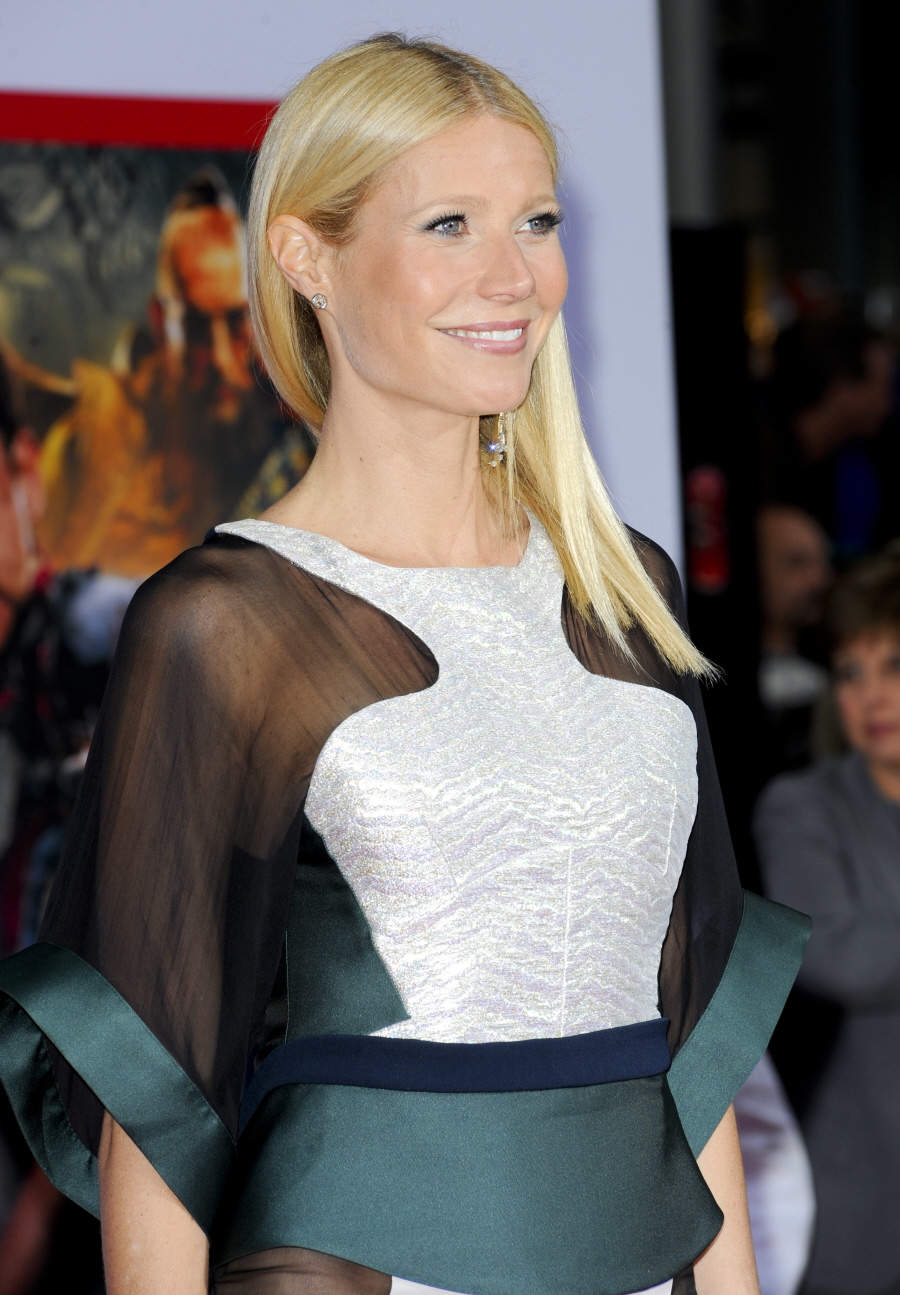 Photos courtesy of WENN.