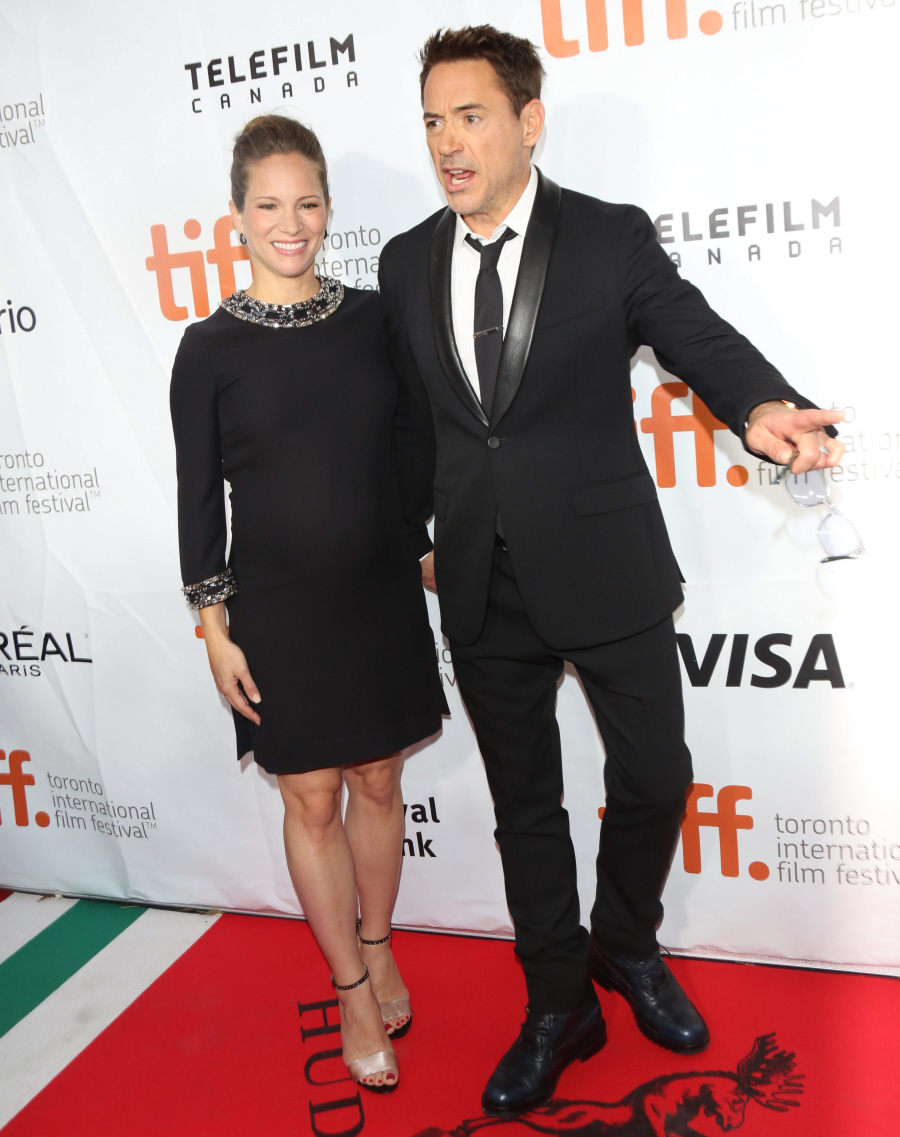 The Toronto International Film Festival opened last night with a bang. TIFF got the biggest and highest paid actor in the world to open up their festival: Robert Downey Jr. And his pregnant wife Susan! I forgot that she pregnant. They're having a baby girl this time around. Anyway, RDJ and Susan looked lovely for the TIFF premiere of The Judge. The Judge is that Lifetime-looking feel-good film about a son (RDJ) reconciling with his curmudgeon father (Robert Duvall), "the Judge" of the title. From what I can tell from glancing through some of the reviews online, The Judge is not a slam-dunk. Some think it's a throwback to Old Hollywood storytelling (complete with gasping courtroom revelations). Some think it's too long and melodramatic.
RDJ recently chimed in as to the ongoing debate about whether Marvel should give Scarlett Johansson a stand-alone Black Widow film/franchise. He basically said that women have always been welcome at Marvel, citing Gwyneth Paltrow's Pepper and Zoe Saldana in Guardians, but then acknowledges: "It would be kind of more appropriate for a character that already was like a Black Widow (to lead a movie). It just seems like whatever Scarlett does people want to go see it." Of course, then he said that Jeremy Renner needs his own Hawkeye movie too.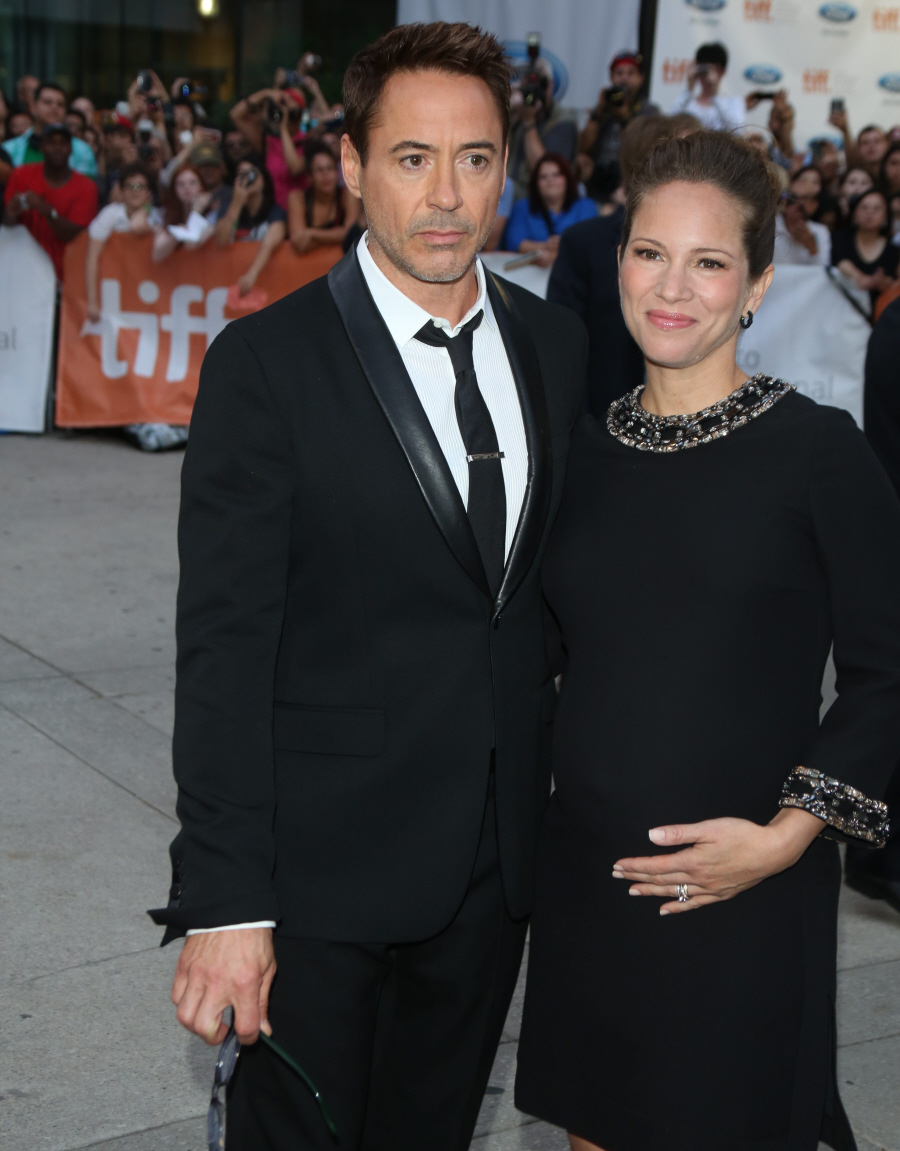 More photos from the premiere… you guys, this is what my love Vincent D'Onofrio looks like these days! SO BALD. You know what? I would still hit it.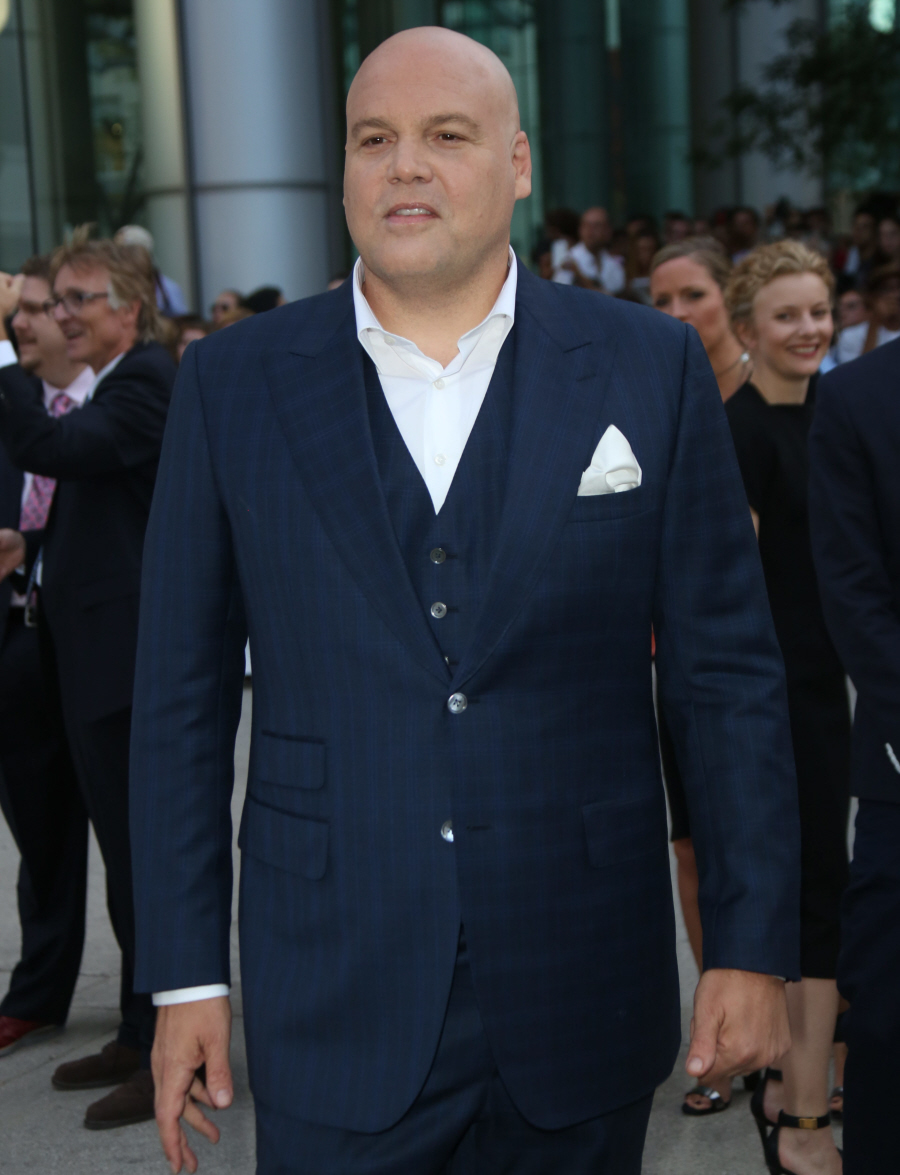 Here's Kristen Bell in Etro. NOOOoo. I'm all for cute pregnant ladies wearing cute pregnant clothes, but this jumpsuit (or whatever it is, I can't figure it out) is a NO.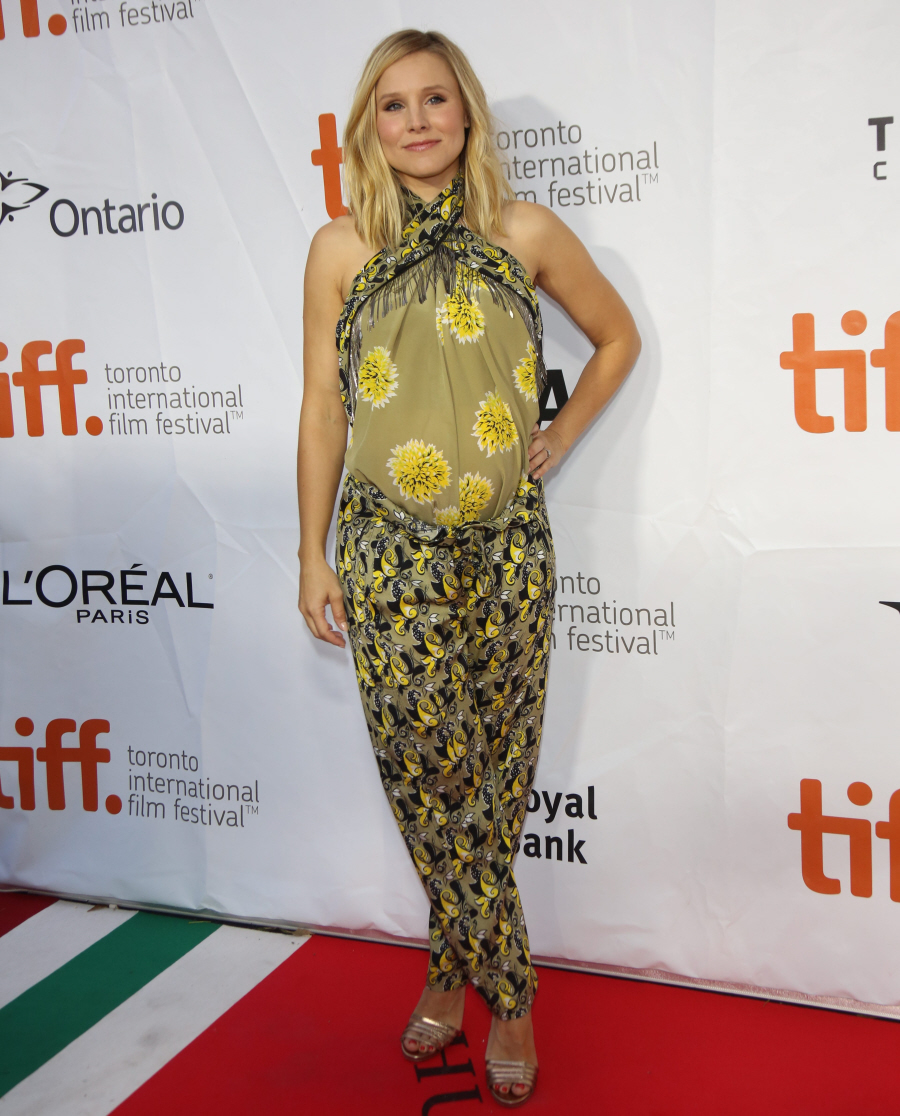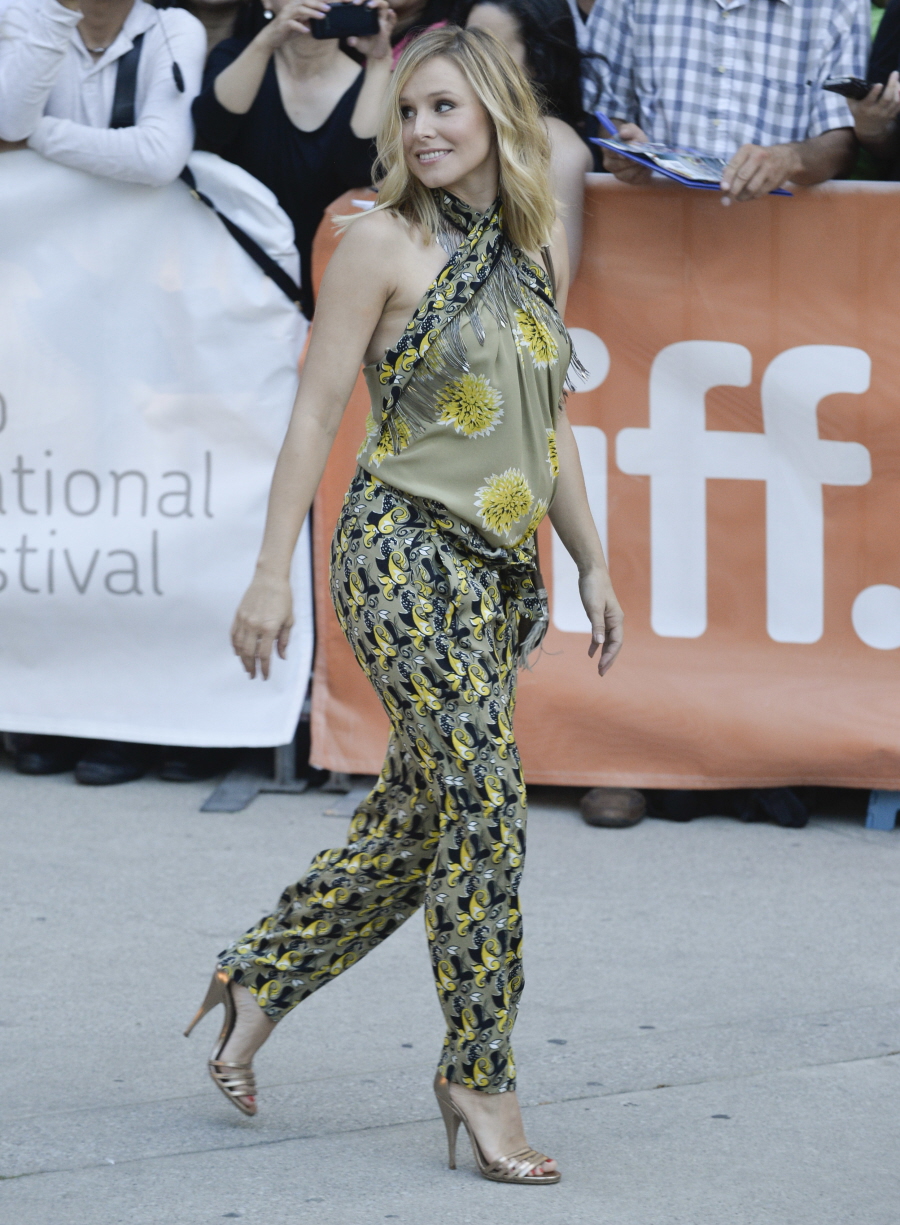 Vera Farmiga in Michael Kors. Yikes! Vera has a great figure so I'm not sure why she's dressed up as a nouveau Sister Wife.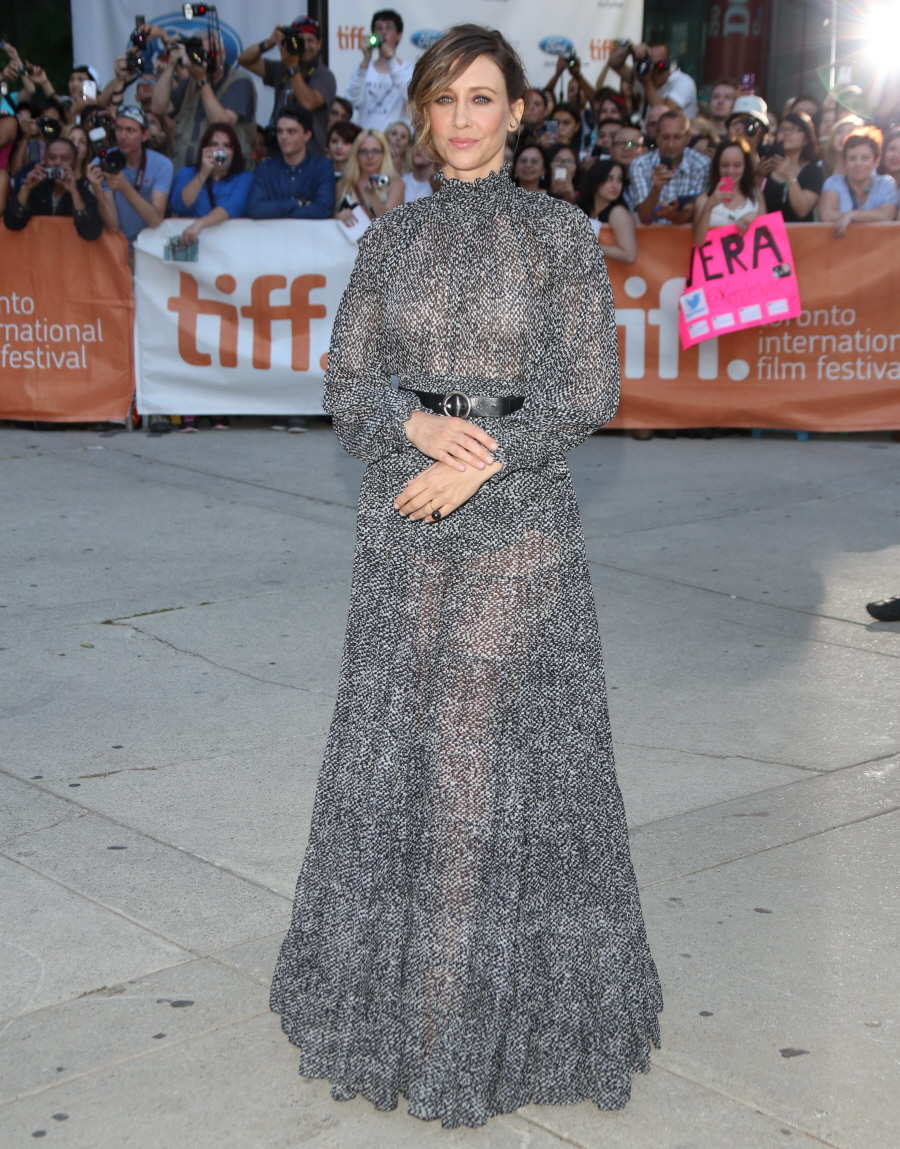 Robert Duvall is everything. I seriously think he was the best dressed man on the carpet.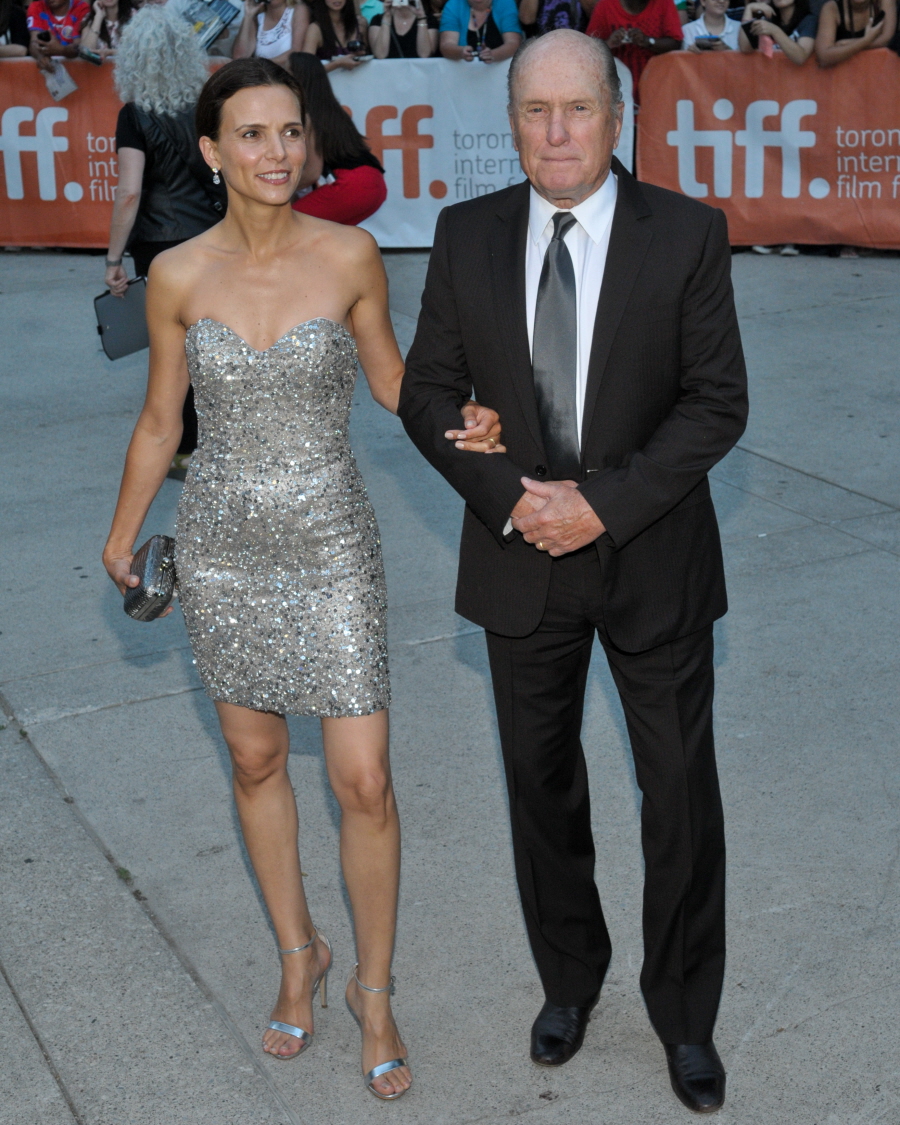 Photos courtesy of Joe Alvarez & WENN.