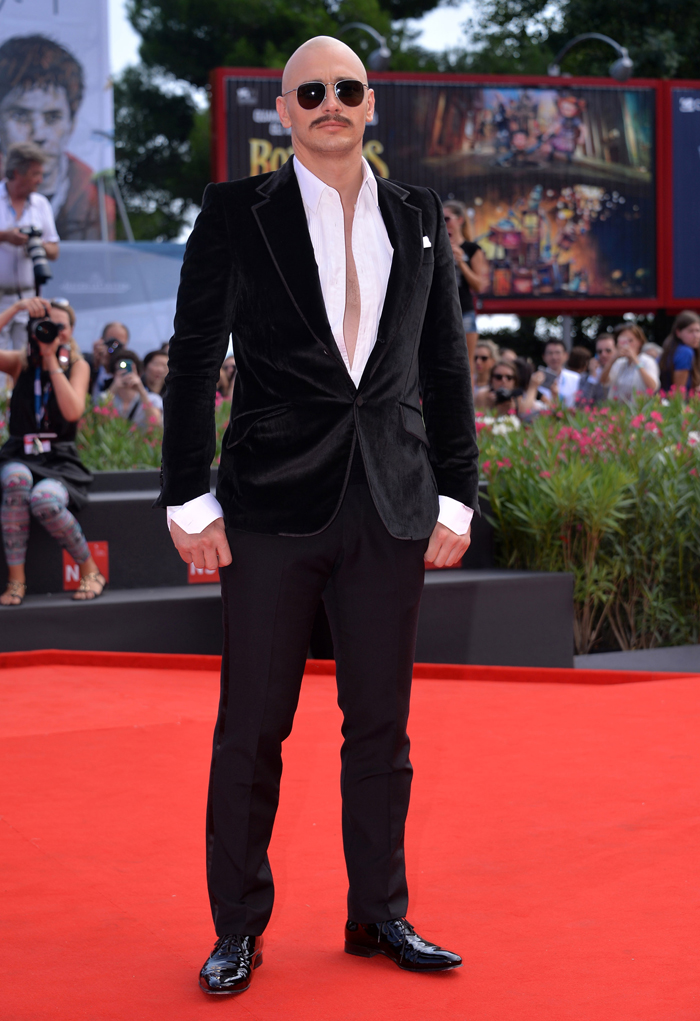 James Franco is a busy little bee on the festival circuit. He attended TIFF and Venice to premiere his adaptation of William Faulkner's The Sound and the Fury (that title is what I think about Franco. He shouts metaphorically and signifies nothing). These photos are from Venice where Franco walked the red carpet in an open-breasted, velvet suit from the 1970s. He shaved his head on Instagram last week, and here are the results. Franco also has a faux tattoo on the back of his head in the shape of Elizabeth Taylor and Montgomery Clift.
James Franco, stuntqueen.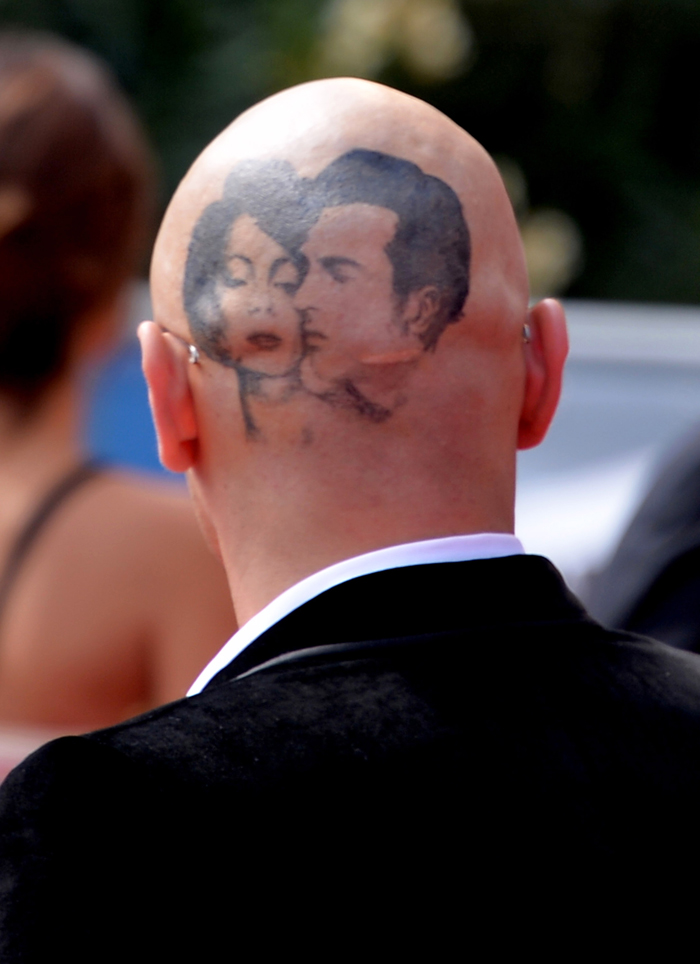 What's going on? James used the Venice red carpet to shoot a scene for another movie that he's directing, Zeroville. The film is all about a movie-obsessed dude who navigates through Hollywood in the '70s and '80s. James' character shows up looking like this at Venice. James wants to premiere Zeroville at Venice next year. This is so meta that the entire world is curling in on itself as we speak.
Franco did a lot of press at these festivals. He spoke with the Hollywood Reporter why he's doing a million projects at once: "It seems like my behavior shows that for some reason I'm worried about running out of time. The need to do all these things now is less motivated by a fear that I won't get everything done. I just feel like being creative and doing creative things is the best way to live." James also said Pineapple Express is the movie that has influenced his life the most. Interesting.
Franco and Scott Haze also sat down with The Daily Beast to clarify the male roommate story. Franco never needed to say anything else on the topic, but he says he and Scott lived together all summer. They had six other roommates too. They're not sleeping together. It's none of our business, really. Haze raved about how Franco "killed" the Benjy role in The Sound and the Fury. We shall see.
Here's more of Franco strutting his meta-stuff in Venice. The beanie pics are from TIFF.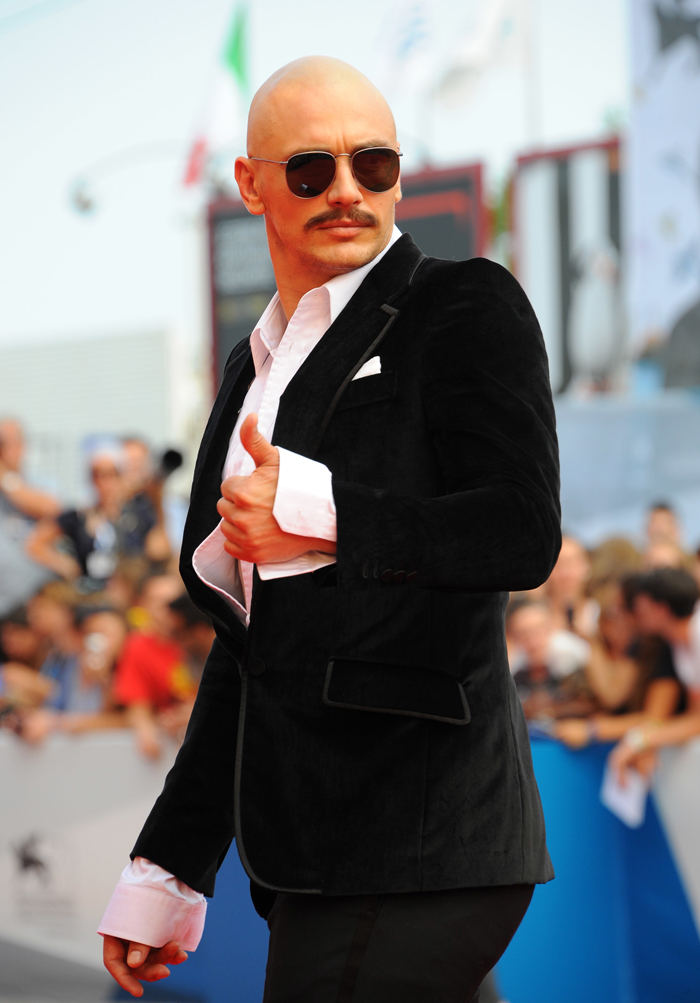 Photos courtesy of Fame/Flynet & WENN