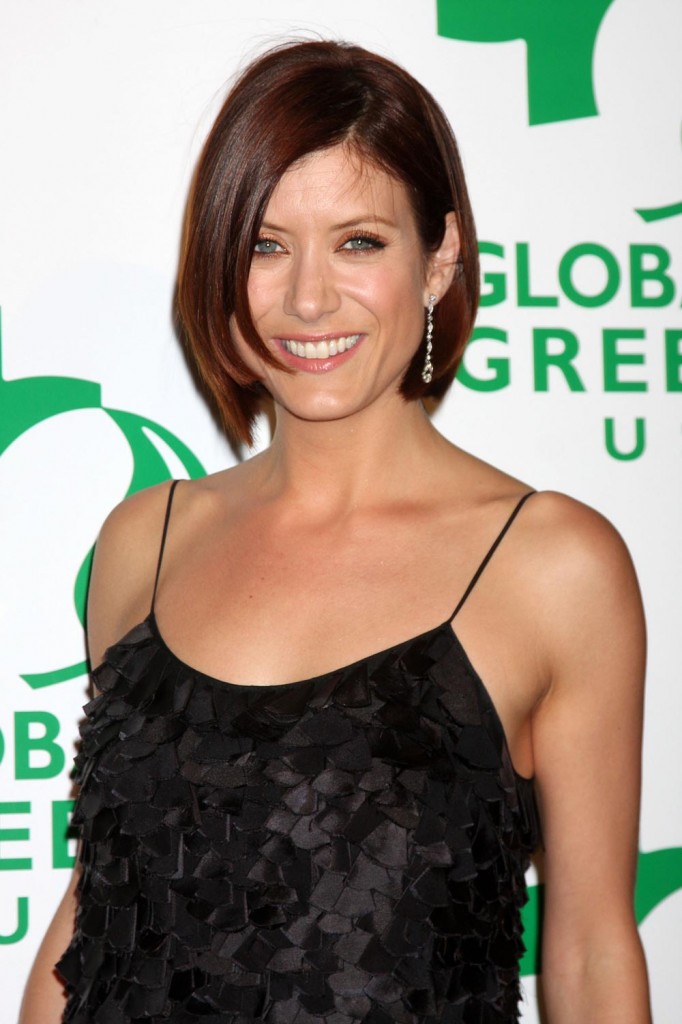 The ink is barely dry on Kate Walsh's divorce petition, let alone her actual divorce papers, and she's already out looking for love.
"I don't think anyone gets married thinking that they will get divorced," the Private Practice actress, 41, says in the March issue of Redbook. "We certainly did not.

"Alex and I still care for each other, and I wish him nothing but the best," she continues. "The silver lining to this, however, is that I have a wonderful family and a great group of friends who really showed their support and encouragement, and for that I am truly grateful."

The pair separated last November due to irreconcilable differences, according to court papers Young filed.

Walsh says her friends don't judge her for divorcing so quickly.

"I have gone through ups and down, and it's human nature for someone to judge and say, 'Here's what you need to do,'" she says. "But the most truly useful thing to do is to shut up and listen and tell the person that you're there for them unequivocally."

She's resolved to move forward.

"I have always been the girl who keeps on trying. I try! I try!" she says.

Walsh also opens up about being deeply insecure when it comes to dating.

"I second-guess myself all the time. I make a decision and then wonder if I made the wrong choice," she says.

"Sometimes I come off as confident, but really I am a quivering little wharf rat underneath who is radically insecure and deeply in need of love and understanding," she goes on.
Kate has been rumored to be dating her very attractive co-star David Sutcliffe for several months now, I'm guessing the whole 'need for love' comment is coming right before a 'look I found it' interview.
Kate married her husband Alex after dating for only seven months, then divorced after 15 months of marriage. Dare I suggest that she wasn't working at her marriage? A friend of mine cynically suggested that, when you get married, most people know that divorce is an option, so it just isn't viewed as seriously anymore, and is certainly not a lifelong commitment.
It seems a little soon for Kate to already be looking for love, she's only been single for three months, but maybe it's just her way of being optimistic. What else can you do when you are going through a public divorce?
Kate Walsh is shown at Global Green's pre-Oscar party on 2/19/09. Credit: WENN.com