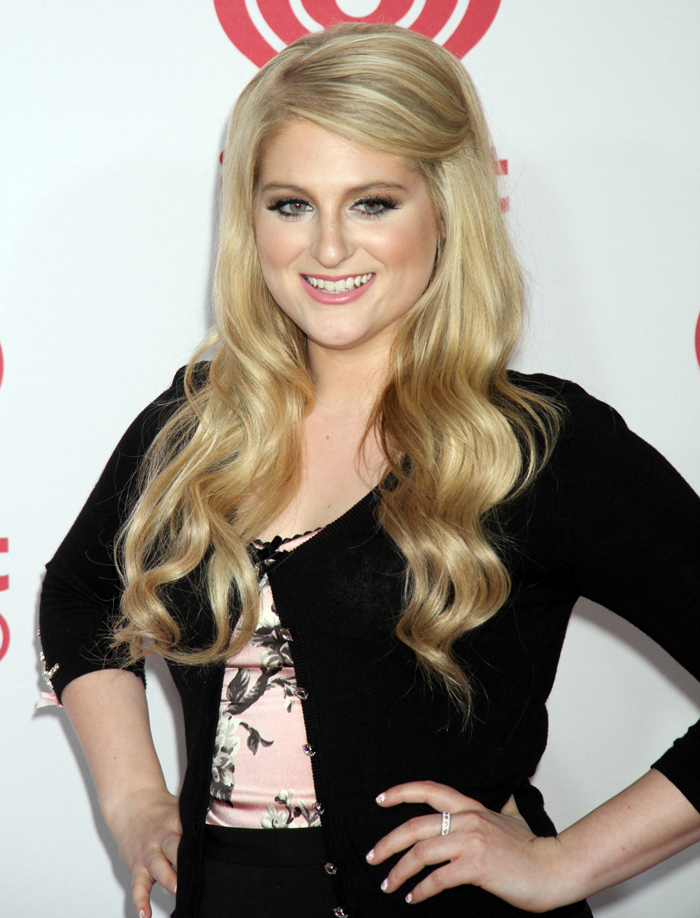 You may not recognize Meghan Trainor by name. Chances are high that you've heard her #1 Billboard hit, "All About That Bass." If you don't know the tune, you can see the video here. The song's sound is a throwback to 1950s doowop music. The lyrics are (sort of) about body acceptance. "Bass" praises the owners of a big booty in a more subtle way than, say, Nicki Minaj's "Anaconda." Both songs are somewhat problematic because Nicki and Meghan call out "skinny bitches." I expect cattiness from Nicki in every department, and she's not pretending to preach body acceptance like Meghan is doing. Another issue: Meghan sings about her body in terms of a man's approval. It's okay to have a big booty because that's what dudes want to grab.
"Bass" is still a catchy song, and I almost fell into the trap of downloading it yesterday. Then I caught a whiff of Meghan's new interview with Billboard and decided to save that $1.29. Meghan's only 20 years old, but she sounds completely clueless. Remember how happy Emma Watson made people with her eloquent truths on feminism yesterday? Meghan does the opposite here:
Her mom told her about her #1 hit: "After 15 hours of flying I panicked — I didn't know what she was talking about! I started bawling in the middle of the airport. Everyone looked at me like I was crazy. My parents were like, 'You made it, babe!'"

"Bass" was inspired by her beauty struggle: "I still look at pictures like, 'I don't like that,' and my mom has to tell me, 'Stop doing that to yourself.' Even my auntie will be like, 'You're adorable,' I was always a little insecure. I had brothers that played football, so I was just a straight-up tomboy for a minute. I didn't know makeup and hair stuff. My friends had to tell me what a straightener was. I didn't know fashion or any of that until the label gave me a stylist."

She's a model for self acceptance: "I got up at six this morning to reply to fan letters and Instagram posts."

Nope, not a feminist: "I don't consider myself a feminist, but I'm down for my first opportunity to say something to the world to be so meaningful. If you asked me, 'What do you want to say?' it would be, 'Love yourself more.'"

Her message to girls about boys: "Girls need to be treated better. I never got that growing up. In high school, I didn't date awesome dudes."

She'd like a boyfriend, sort of: "Now I go to work and I don't know if I got time for a boyfriend. But do you have anyone I could date?"
[From Billboard]
Sigh. What's worse …. the women who have no clue what feminism is or those who genuinely aren't feminist? Because it sounds like Meghan has no idea what feminism means. I can't tell if she's for "equality," but she must think feminism is bad. This interview prompted me to ask my daughter if she knew the definition of feminism. She won't let me publish her words because she's shy, but her response was mostly on point. She's 13. What's the excuse of Meghan Trainor, Katy Perry, Shailene Woodley, and the rest?
"Bass" will run its course soon enough. One of Trainor's other songs is called, "Dear Future Husband" (the audio is on VEVO). Trainor sings about her ideal man who should give her "flowers every anniversary." She'll do every bit of the grocery shopping as long as she gets that ring. Maybe her entire act is a throwback to the 1950s. No offense to the flower-lovers out there.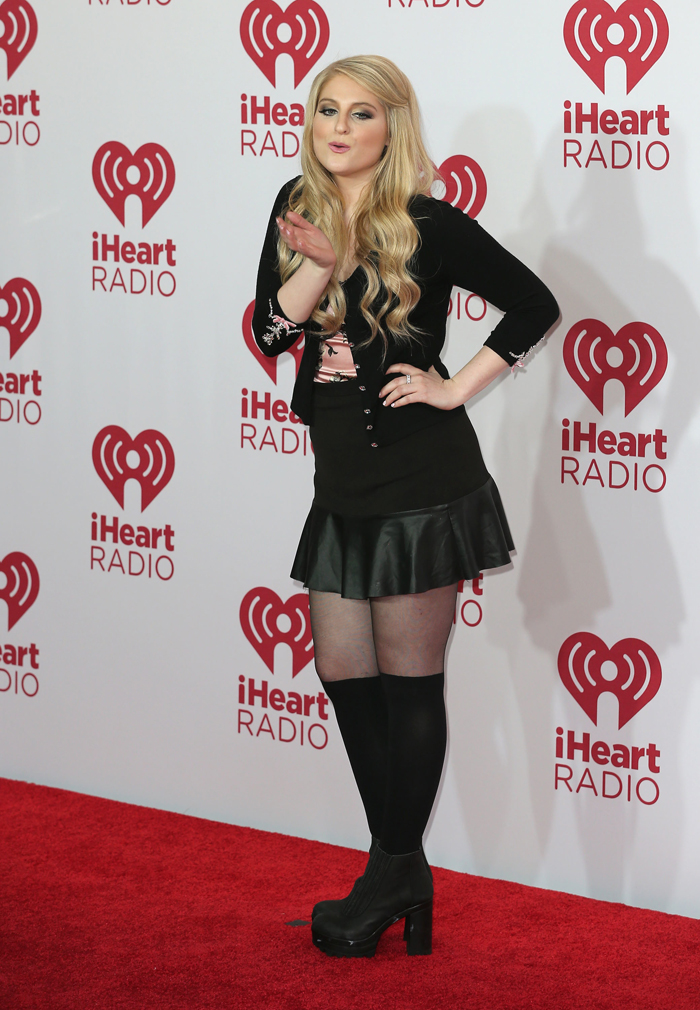 Photos courtesy of WENN