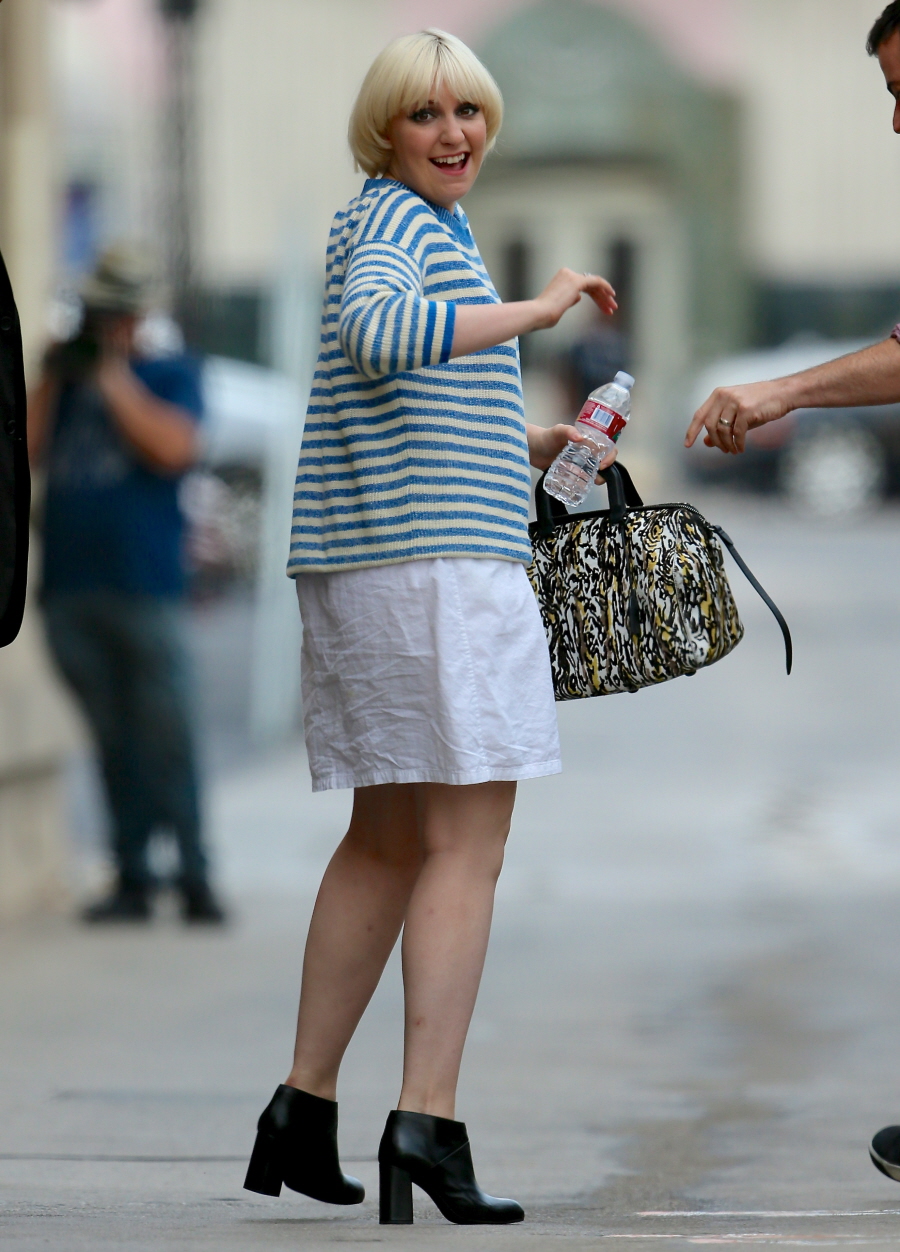 Lena Dunham's book tour begins today. She wrote the memoir/advice book Not That Kind of Girl, which she's been promoting all over the place for the past few weeks. She's had glowing write-ups in the New York Times and People Magazine already, and I imagine there's more to come. The NYT also wrote a preview of Lena's 11-city book tour a few days ago, and they made it sound less like a book tour and more like a concentrated "festival" with other kinds of entertainment featured at each stop. Except the other entertainers wouldn't be getting paid?
Last month, the writer, actor and producer Lena Dunham started an ambitious project. Nearly 600 people responded to an open call for video auditions on her website, including a sand artist, a ukulele player, a cappella singers, gymnasts, performance artists and stand-up comics, even some exceptionally charismatic babies. The seven who made the final cut won't be making cameos in "Girls," Ms. Dunham's HBO show about Brooklyn 20-somethings. Instead, they'll be the warm-up acts — performing free of charge — on an elaborately produced, 11-city tour to promote Ms. Dunham's new book, "Not That Kind of Girl."

"Three of the videos were disturbing, but the rest were super awesome," Ms. Dunham said, adding that she spent several hours screening the auditions in bed.

In an era when author tours and splashy book parties have grown increasingly rare, Ms. Dunham has organized a traveling circus of sorts that seems more like a roving Burning Man festival than a sober, meet-the-author literary event. Prominent comedians and writers, such as the "Portlandia" star Carrie Brownstein and the novelist Zadie Smith, have thrown their weight behind Ms. Dunham and will appear on her tour as part of a carefully curated cast of artists, along with live music, poetry readings and, naturally, food trucks.

"I found the idea of a traditional author tour, where you go and stand behind the lectern and talk about yourself, I found it a little bit embarrassing, a little blatantly self-promotional and a little boring," Ms. Dunham said. "I wanted it to have an arts festival feel, which is why we now have all these remarkable, special weirdos who I found on the Internet."

Ms. Dunham's critics are likely to see these highly produced spectacles as an over-the-top marketing stunt or yet another example of her inflated sense of self as an artist. Her fans are lining up, though. In less than a week, the tour sold around 8,000 tickets, which are selling for $38 at most locations. Tickets include a $28 signed hardcover of "Not That Kind of Girl," which Random House is releasing on Tuesday.
Gawker pointed out that it's a douche move to not pay the other performers at all, especially considering Special Snowflake Dunham got a $3.5 million advance for the book, plus she'll get royalties and such. And this whole festival atmosphere was her idea. So after Gawker pointed out Lena's douche move, she got on Twitter to explain:
As an artist raised by artists, no one believes more than I do that creators should be fairly compensated for their work.

This feature of the tour was meant to be a way to showcase local talent and I could not be more excited about it.

Some good points were raised and I've ensured that all opening acts will be compensated for their time, their labor and their talents.

The fact that Gawker pointed this out really proves Judd Apatow's saying that "a good note can come from anywhere."
"The fact that Gawker pointed this out really proves Judd Apatow's saying that 'a good note can come from anywhere'"??? Brilliant save, Lena. You can't tell me she didn't know that the artists weren't being paid and she only "ensured" their pay after Gawker pointed it out. And Lena still acts like she has the moral high ground, like she's deigning to listen to advice from the peasants at Gawker.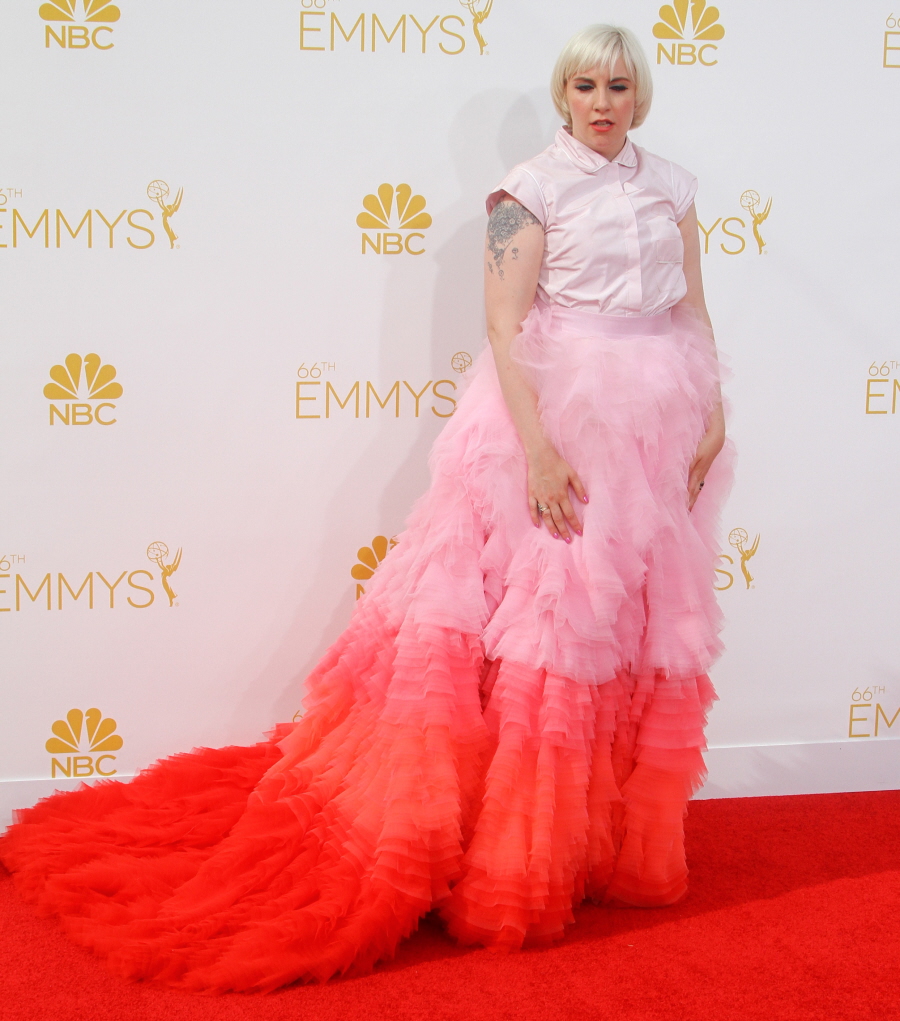 Photos courtesy of WENN.