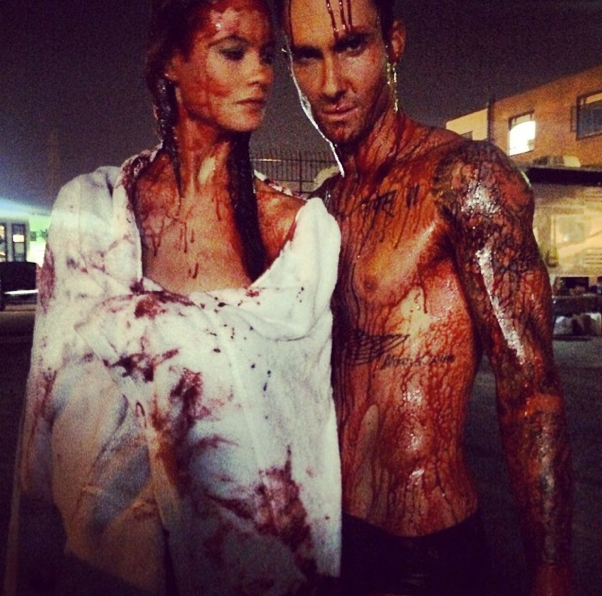 This is a photo from Adam Levine's Instagram page. He and wife Behati Prinsloo are covered in fake blood from the set of the new Maroon 5 video. The song is called "Animals," and the lyrics are all about stalking a woman and pursuing her to unwanted and violent ends. The video matches up to the lyrics and then some. Adam wears glasses to play a "nerdy" version of himself (even though he looks the same as always). Behati is still her hot, Victoria's Secret model self.
Here's what happens: Nerd Adam is a butcher, and he starts obsessing over gorgeous Behati, a customer. He stalks the window outside her apartment. He rubs bloody meat all over himself. He follows Behati to a bar, but she's not into him. So he comes into her bedroom and takes pictures. Then he has a graphic, disgusting fantasty of taking a blood shower with her and getting it on. Billboard describes the video as an American Psycho homage of sorts. Nope. There's no satire to this video. What you see is what you get, and this video is truly revolting. You can watch the NSFW video here. The YouTube comments are mixed, but some women are going crazy about Adam's hotness. Gross.
I can't believe this video even exists. It's that offensive. Levine has cranked the Robin Thicke stalkometer up to about 105. Is it okay for Adam to make a video where he stalks a woman because it's his real-life wife? No way. The song's lyrics send a bad enough message on their own. Add in Adam's maniacally grinning expressions, and this video is more predatory than an entire Law & Order: SVU season combined.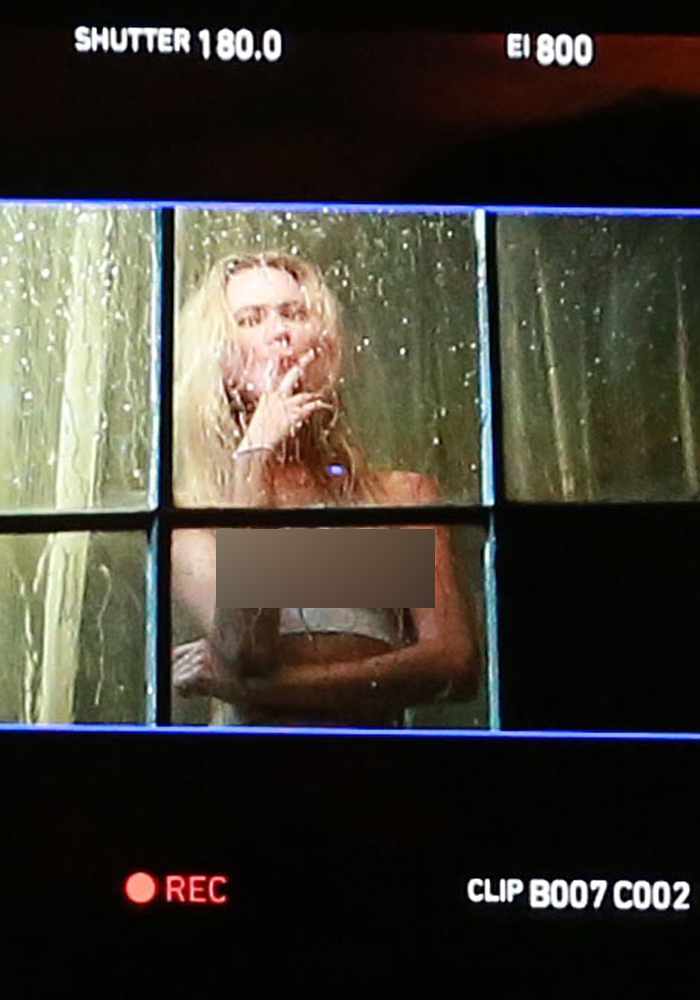 Photos courtesy of Fame/Flynet & Adam Levine on Instagram