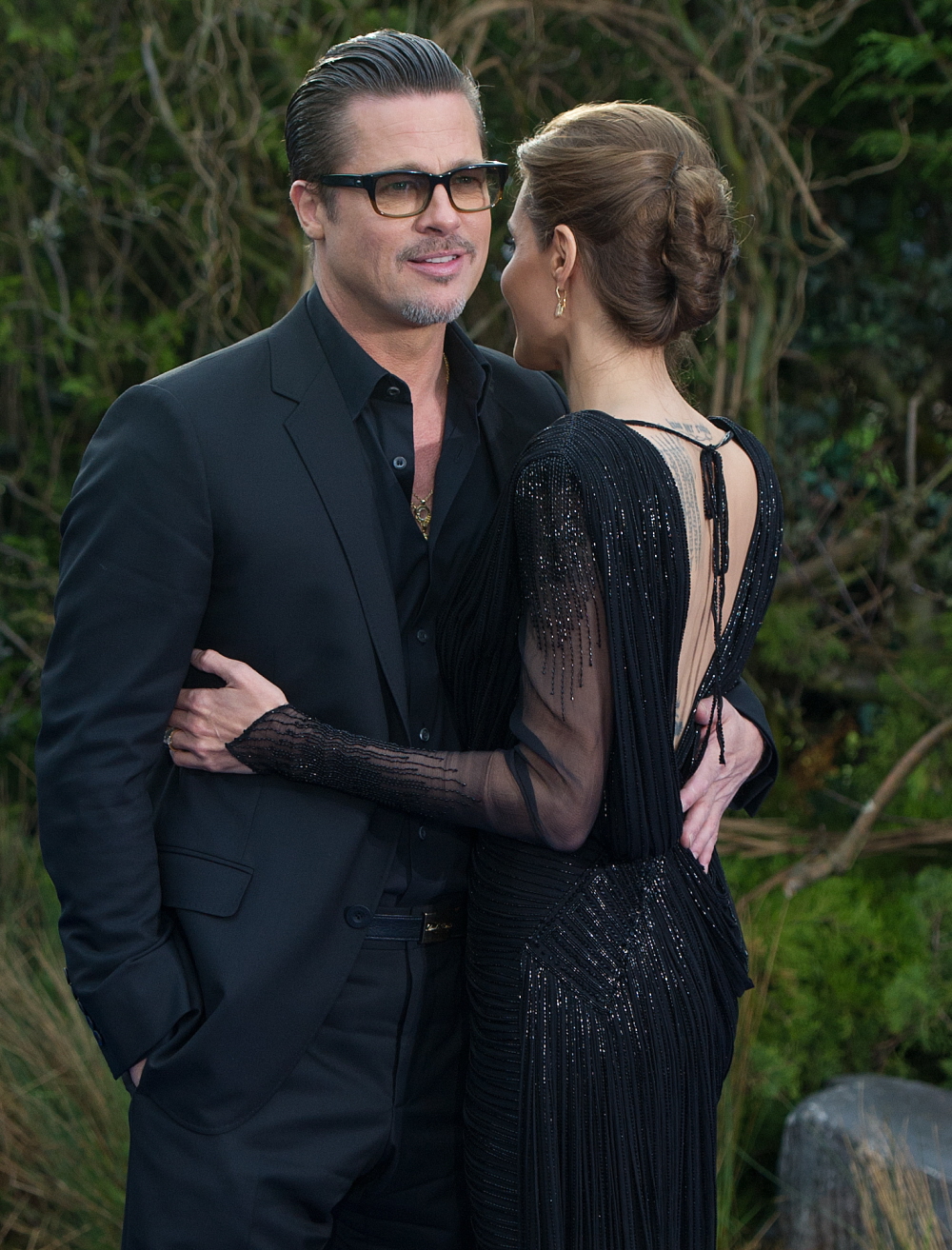 Yay, Brangelina news. As far as I know, Brad Pitt and Angelina Jolie are still in Malta, filming By the Sea. Angelina wrote the screenplay and she's directing it. It's set in the 1970s. She plays a dancer named Nessa, apparently. Which already has me giggling. Nessa the 1970s dancer = Angelina Jolie. And Brad plays a journalist or writer or something. His character is named "Roly" which I sincerely hope is pronounced "Raleigh" and not "roll-E." These character names are important, because they were allegedly inscribed onto a $3 million watch.
He has wealth and possessions beyond his wildest dreams. But that did not stop Angelina Jolie giving Brad Pitt a rare watch said to be worth more than $3 million as a wedding gift. The saucy Maleficent actress bought her man a much coveted 1952 Patek Philippe platinum chronometer, a legendary design by one of the most respected of all Swiss watchmakers.

Angelina's romantic gesture became known after she had a friend take it to shop to have it inscribed – 'To Roly from Nessa.' The couple play these characters in drama By The Sea, a movie they are currently filming in Malta, and which the actress is also directing.

George Farrugia who runs a jewellery shop on the neighbouring island of Gozo, told The Mirror: 'I did inscribe the watch, it was for Brad and it was a rare one. Oh yes, it was very valuable.'

However the huge value of the watch did not faze the experienced 57-year-old.

He said: 'I wasn't nervous about the inscription because I knew I could do the work perfectly.'
I think I remember something about Brad liking expensive watches, so this makes sense, I guess. Angelina would give Brad a wedding gift like this. Maybe. I wonder what he gave her? Hopefully some fabulous jewelry. I've always wanted them to do jewelry in a big way, like Elizabeth Taylor and Richard Burton.
Meanwhile, People Magazine had an exhaustive write-up about Brad and Angie's first month of marriage and what it's been like for them. Let's see… they were recently on the island of Gozo, where they stopped by Jack's Bar and Grill and Bowling with the kids. Everybody was happy and relaxed. They also had a day off on a yacht, and all the kids got to swim and play games. This is my favorite detail:
Jolie likes to lie low on their trip. While on a solo outing, she was recognized by fans but "she just smiled and waved," another island observer says. Another source adds that she's even trying to learn the native dialect to fit in: "She has asked for a Maltese translator because she wants to speak with the locals in their own language. How nice she is!"
That is nice. I think Angelina probably likes to know some conversational words in many different languages so she can communicate throughout her travels. Anyway, the message that comes across is that Angelina and Brad are doing just fine, they're relaxed and enjoying this shoot in Malta. Good for them.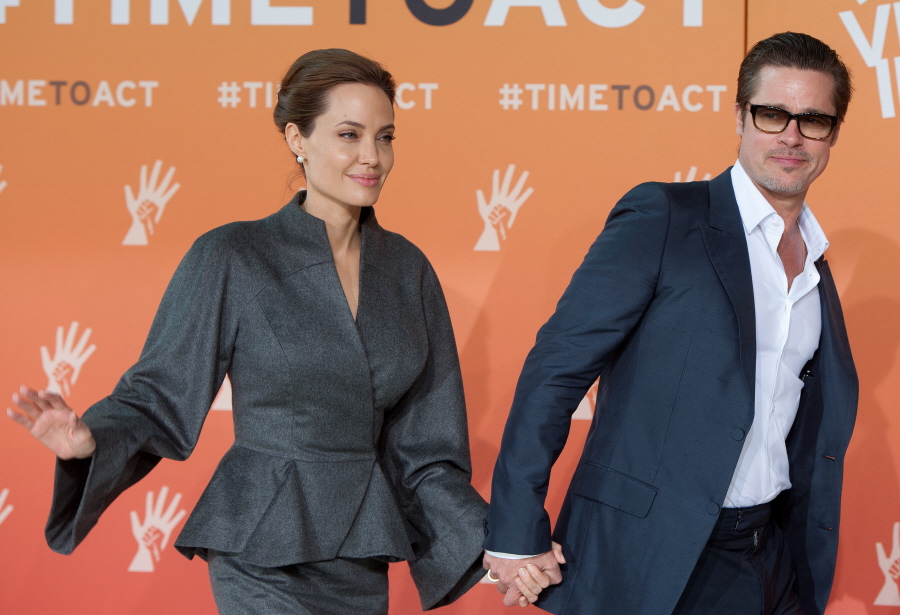 Photos courtesy of WENN.