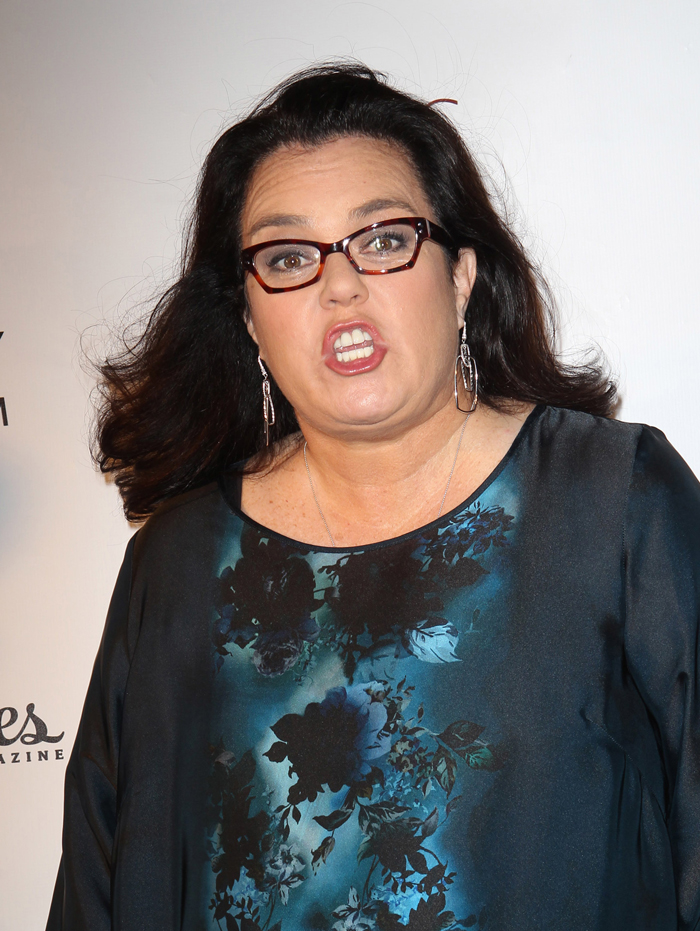 I don't think anyone will be surprised by this story. Rosie O'Donnell's return to The View is going about as smoothly as expected. That is, it's going terribly. Yesterday's show covered the "Hot Topic" of spanking. Rosie feels passionate on the subject, so she rambled on forever. The segment ran out of time, and Rosie was still talking. Rosie grew angry when moderator Whoopi Goldberg shut the conversation down for a commercial break. Then Rosie decided to throw a tantrum (off-air but in front of the audience). This problem could have been avoided if Rosie didn't refuse to wear an ear monitor. She would have known the commercial break was coming. Instead, Rosie decided that Whoopi was simply being rude. This happened:
"As soon as they went to commercial break, Rosie took the handheld microphone that they use to engage the audience," explains the tipster. "Instead of talking to the crowd, Rosie spoke directly to Whoopi in the mic that she 'hurt my feelings,' and that she was 'very upset by it' and 'didn't appreciate' what Whoopi had done."

Standing to the side without a microphone, Whoopi responded by saying: "This isn't the time for this, Rosie."

Instead of moving on, O'Donnell continued to gripe openly in front of the audience in the microphone about what she perceived as an on-air snub. "Well I just don't appreciate you saying that you were going to do something and not doing it. It makes me upset and I just don't want to have to go through this," O'Donnell continued.

Goldberg, looking annoyed, shot back:"'I said this was not the time Rosie." Not phased by the Oscar winner's petition to leave matters alone until after the show, the 52-year-old comedienne continued to vent about Whoopi's actions.

The View moderator then fired back to Rosie: "F*** it, I told you to leave it alone and you just don't want to listen. If you want to go there Rosie, I will dammit. I'm really sick of your s***!"

A hush fell over the studio. "At this point, you could've heard a pin drop. It was like everything came to a standstill and Rosie finally backed down," the source explained.
[From Daily Mail]
Yeah, Whoopi shouldn't have popped off like that. She tried to get Rosie to drop the subject in front of the audience. Whoopi should have kept her cool, but it's hard to do that with a ranting Rosie in tow.
The source goes on to say that Whoopi has repeatedly asked ABC to terminate her contract because she's sick of the ongoing changes. Rosie would be fine with that because she wants her old moderator seat back: "She has a definitive view of how she would like the show to go and wants everyone else to fall in line." It sounds like Rosie is going to make everyone's life hell on the show until she gets her way. This is so silly, but I don't know what the show's producers expected. Rosie has always been a dominant, abrasive personality. She'll never change. Not that Whoopi has any room to talk. What a disaster.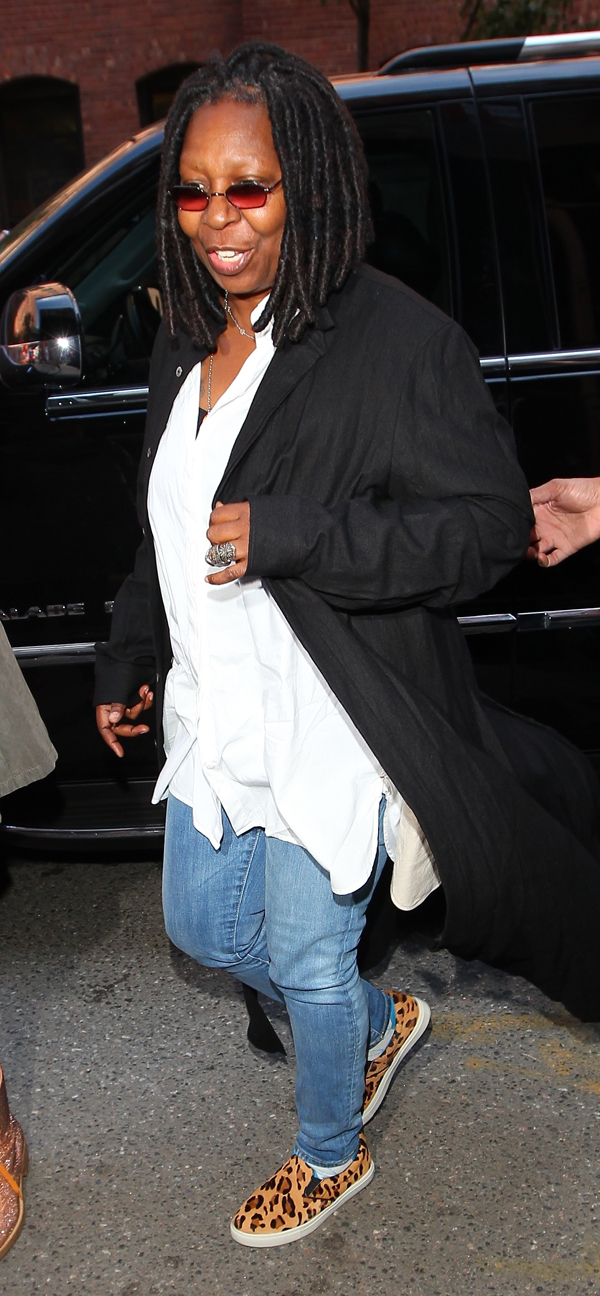 Photos courtesy of WENN