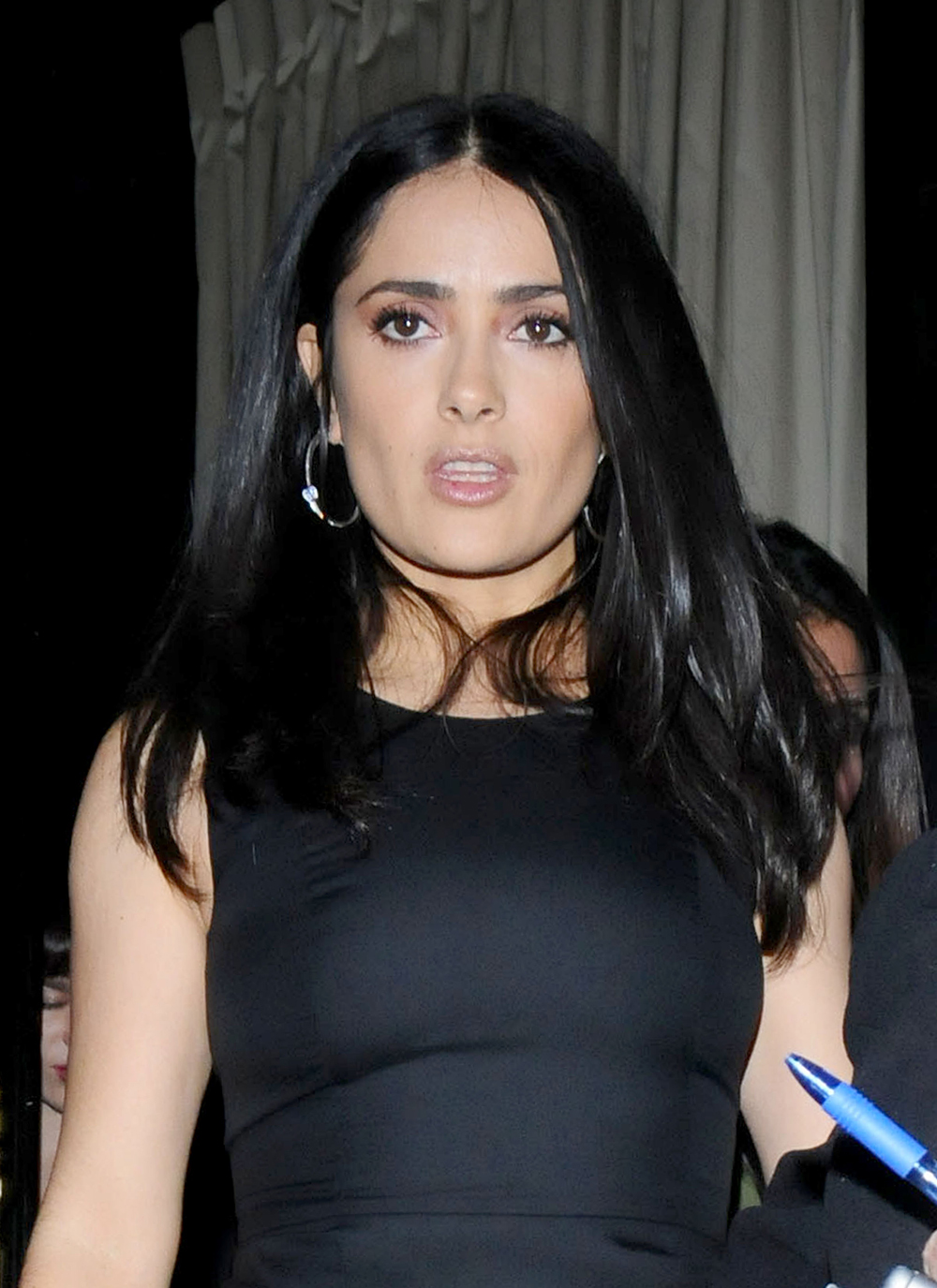 After surprising everyone with her Valentine's Day wedding to Francois-Henri Pinault, the French billionaire/baby-daddy/sugar-daddy, Salma Hayek decided to do something strange for her honeymoon. She decided not to go on it. Can you imagine?
Instead, Salma showed up for work on "30 Rock" where she is playing a reoccurring guest star character who is a devout Catholic, a McDonalds-McFlurry-lover and Jack's girlfriend. As a fan of "30 Rock", it pains me to say that Salma isn't that great on the show, but she obviously cares enough about her role to show up for work even when she should be going on her honeymoon.
Actress Salma Hayek skipped her honeymoon with new husband Francois-Henri Pinault – flying straight back from her Paris, France nuptials to shoot TV show "30 Rock". The Frida star married her businessman partner on St. Valentine's Day (14Feb09) in a romantic ceremony in the French capital.

But the couple was forced to postpone plans for a relaxing post-wedding break, as Hayek was due to film her guest spot on Tina Fey's hit comedy series immediately afterwards.

The news was confirmed by Alec Baldwin, who plays Hayek's love interest in the show: "She flew right from her wedding to come shoot with us again. Her husband is a doll."

Series creator Fey adds, "(Hayek) spent her honeymoon working with us! She told me, 'You must go the parties with me and elope! You must party with me!'"

Hayek originally announced her engagement to Pinault in March 2007, but they called off the wedding in July 2008. They are parents to 16-month-old daughter, Valentina.
[From Contact Music]
It's weird because after marrying a billionaire, I wouldn't ever work another day again. It says something about Salma's work ethic – and how much she believes in the show. Although, I imagine working on "30 Rock" is a hoot, so maybe it isn't even like work. I wonder what Francois-Henri thought about skipping the honeymoon. It probably didn't matter to him, considering that at the end of the day, he's still married to Salma Hayek.
Here's Salma Hayek dining at Beso restaurant in Hollywood last night. Images thanks to Fame.com.