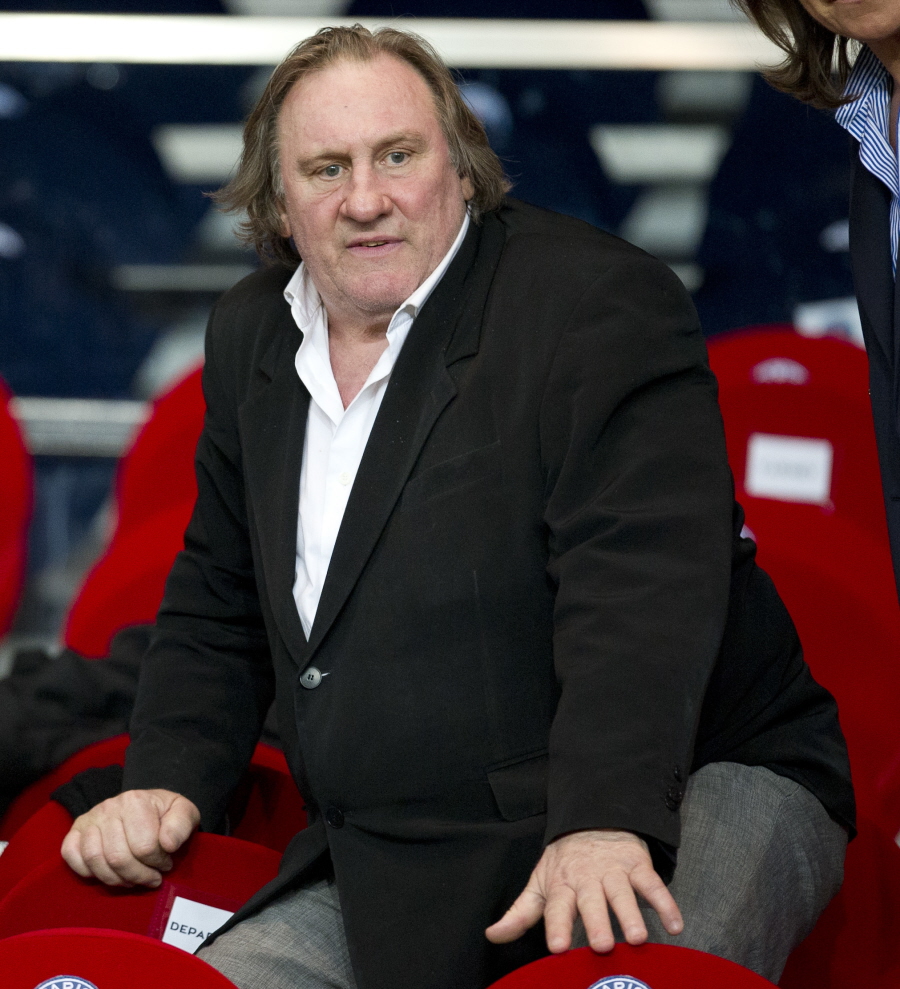 It's difficult to remember a time when Gerard Depardieu was one of the most beloved French actors out there. He was considered one of the great French actors, loyal to French audiences but willing to do some English-language work too. But over the past few years, Gerard has had some issues. There were some arrests and drunken shenanigans. He seemed to have a profound drinking problem (he recently claimed that he drinks 14 bottles of wine a day). He also gave up his French citizenship, moving first to Belgium and then to Russia. He's become tight with Vladimir Putin, even publicly criticizing Putin's enemies on Putin's behalf. The whole thing is a mess. A mess that could fill a book! Gerard has written a memoir called It Happened Like That (Ca C'est Fait Comme Ca) and it is full of…um…well, he's lived quite a life. Some highlights from the early excerpts:
*He worked as a "rent boy" when he was just 10 years old. Depardieu claims he started performing sexual favors for cash when "he was just 10 but could easily pass for being 15… I've known since I was very young that I please homosexuals," he reportedly wrote, adding that he "would ask them for money" when they approached him for sex. Later in life, he started mugging his clients. "At 20, the thug in me was alive and kicking… I would rip some of them off. I would beat up some bloke and leave with all his money."

*He served three weeks in jail when he was 16 for stealing a car.

*He was a grave-robber – he and a partner would dig up bodies and steal the jewelry.

*His mother tried to abort him with a knitting needle: "I survived all the violence that my poor mother inflicted on herself with knitting needles and things. The third child that she didn't want, was me, Gérard. I survived," he says.

*He helped deliver his younger sister Catherine when he was seven years old.
[From Us Weekly & The Irish Independent]
What can I say? You're not a "rent boy" at 10 years old, you are the victim of pedophiles (NOT homosexuals). I don't care if they paid you – 10 years old is too young to consent. And being victimized by pedophiles is probably what made him a gay-bashing hustler at the age of 20.
To promote his book, Gerard gave an interview to The Telegraph several days ago where he basically bitched about France. I'm sure that will go over really well, dude.
The French film star, Gérard Depardieu, has said France was a "filthy mess" and at risk of becoming a parody of itself. In an interview with news magazine Le Point to mark the publication of his autobiography, Mr Depardieu said the French desperately needed a change of leadership to halt the nation's decline under President François Hollande.

"If we continue like that, France will be a new Disney World, it will be France World, people will wear berets, and Chinese tourists will come and touch their moustaches and their big noses," Mr Depardieu said. Explaining why he chose not to live in France, Mr Depardieu said: "I'm a free man. At the age of 65, I don't want to pay 87 per cent tax."

In France, he said, "people are jealous of success" and he left the country because he thought "they were going to shave my head, like a collaborator in 1945".

Under the Socialist government, he said France had become "a small thing which people don't talk about any more". Mr Depardieu, who recently made the astonishing admission that he starts drinking in the morning and consumes up to 14 bottles of wine a day, said he supported Nicolas Sarkozy.

"Sarkozy made mistakes but I would say that they are like those of King David, they can be remedied," he said. "Nevertheless I like France, the spirit of France. We invent things, look at Marie Curie or the Concorde," he said, praising French food and wine.
Does the highest income bracket in France really get taxed 87%? Yikes. There are some other translations which have Gerard saying 75% tax, which is still really, really steep. Anyway, I don't have an opinion of Gerard's France-bashing. It's not my country! But I'm sure Gerard probably has awful things to say about America too. He's probably saving those comments for an interview with an American outlet!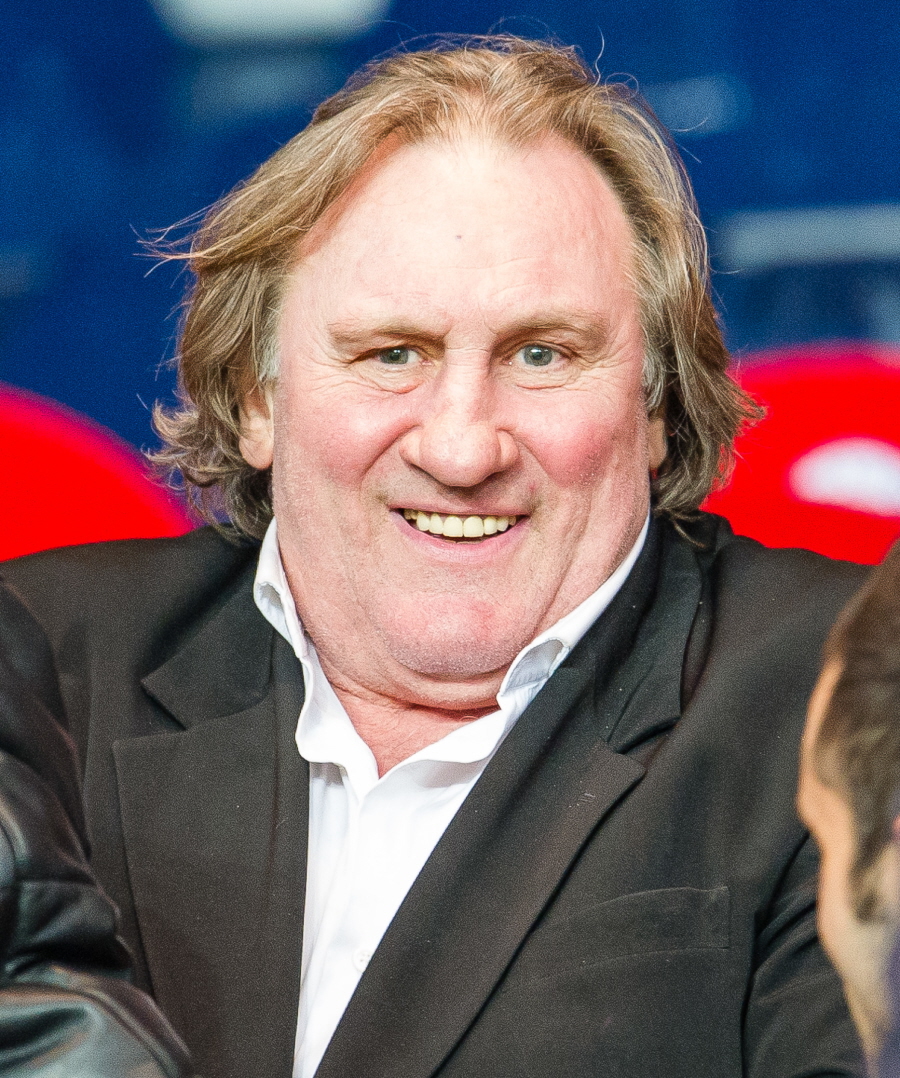 Photos courtesy of WENN.