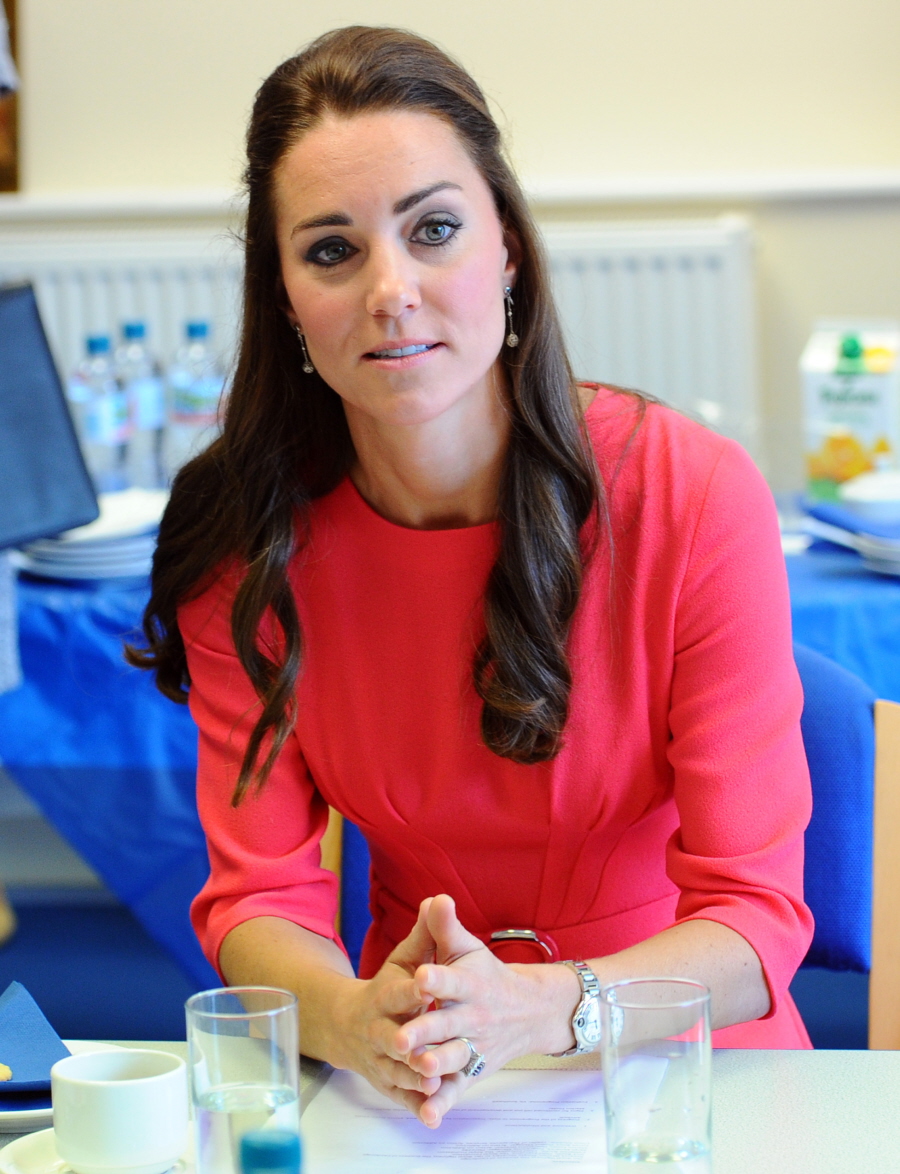 Duchess Kate still feels like ten kinds of hell, apparently. Her hyperemesis gravidarum doesn't seem to be getting much better, even though random royal aides were declaring just last week that Kate would probably be taking on some public appearances this month and next month. It's gotten so bad that Kate is staying full-time with her parents in Bucklebury… and the aides are even confirming it! Usually the aides are pretty squirrelly with the information on Kate's comings and goings from her parents' mansion, mostly because (in my opinion) Kate has spent like half of her marriage at her parents' house and that doesn't really go along with the royal propaganda. But now Kate's health is so bad, the aides are confirming that she's staying with Carole and Michael. She probably has been there for a while.
The Duchess of Cambridge has been getting some home comforts as she continues to battle the effects of severe pregnancy sickness. Kate, 32, has been staying with her parents in Bucklebury as she is "not at all well, the poor thing," a family friend tells PEOPLE.

"When you're ill, the place you feel most comfortable is at home with your mum, isn't it?" the source adds. "When she's there, Kate can just relax and sit on the sofa and not have to worry about having to deal with all the staff and everything else that comes with a big palace full of rooms."

Kate, who is very close to her mother, Carole, has been struggling with the debilitating condition, hyperemesis gravidarum, and hasn't been seen in public since the palace made the announcement that she is expecting again. They were forced to make the news public early because she became unwell. Last week, she canceled an appearance at the launch of a new initiative of one of her charities, the Art Room. It came a couple of weeks after she had to miss out on her trip to Malta, with husband William going instead.

Palace officials say they are assessing on a "day by day basis" whether Kate (who is believed to be around 10 weeks pregnant) can resume public duties.

And one source tells PEOPLE, "It's very difficult to give a timeframe for when we might see her again. But hopefully she will get better soon and will get some engagements in soon."

This is in keeping with what experts say about the extent of her illness. "With this condition – hyperemesis gravidarum – recovery before about 16 weeks is pretty unusual," says Caitlin Dean, who suffered from it in three pregnancies and has written a book, Hyperemesis Gravidarum – The Definitive Guide.

But, by spending time in Bucklebury around 50 miles west of her main doctors, it could signal that things are being managed well and she simply needs to rest. It was around the 13-week point in her previous pregnancy that Kate started tentatively doing public royal engagements again. Caitlin Dean says that "it's not uncommon for women to have it worse in subsequent pregnancies." But Kate's doctors should be better prepared this time. "If you know you are going to get it and you have good doctors, then you can manage it better," she adds.

"Last time, she did appear to recover quite quickly," Dean also said. "But we did only see her for short appearances and then not for a while."
The family friend source seems… out of touch. Like, I think many people can probably relate to wanting their mom when they're sick (although I don't relate to that at all – I just want to be alone when I feel like hell). But can many people relate to feeling too sick to order around your palace servants? LOL. Yes, because when Kate is at her parents' house, she "can just relax and sit on the sofa and not have to worry about having to deal with all the staff and everything else that comes with a big palace full of rooms." Well la de da! That's so Goopy, really. I can imagine Gwyneth Paltrow saying something like that too – "Ugh, I just wanted to go somewhere to relax, it's so exhausting lying in bed at home and barking orders to all of the underlings."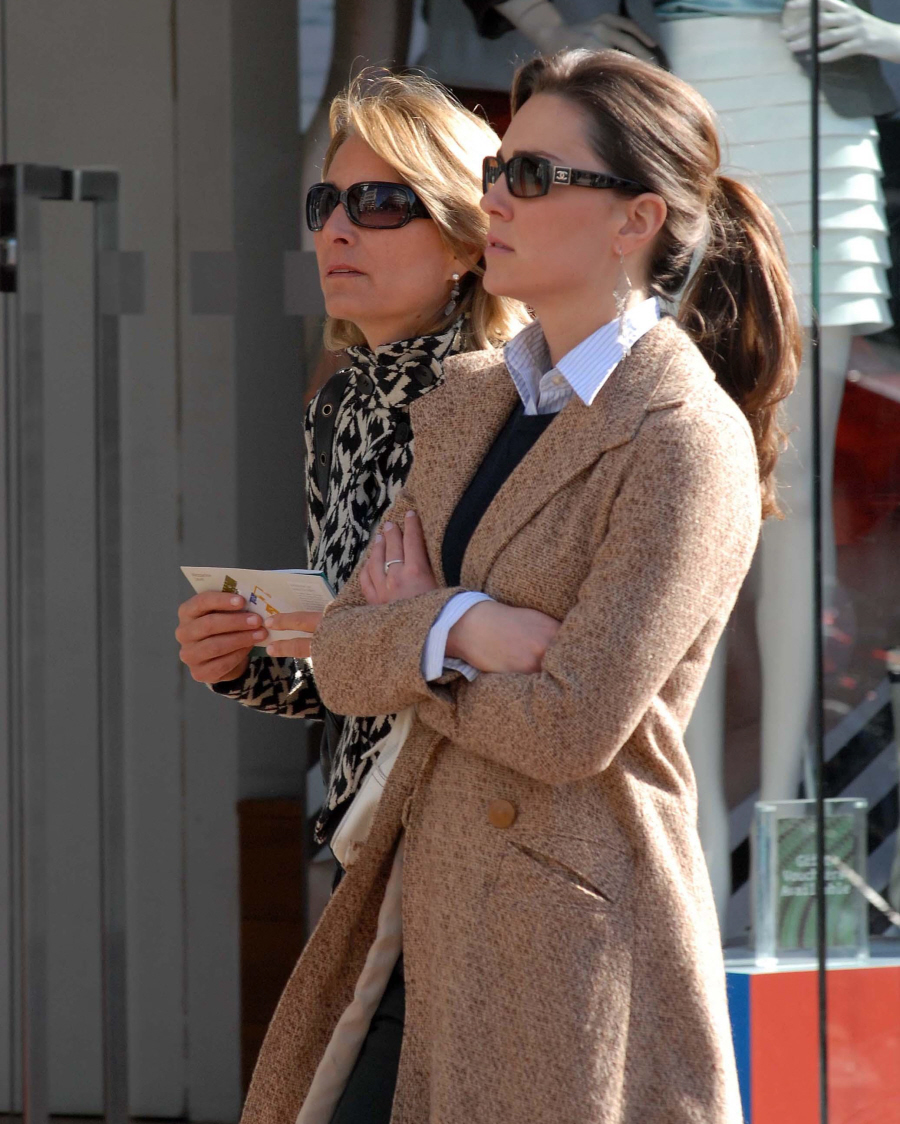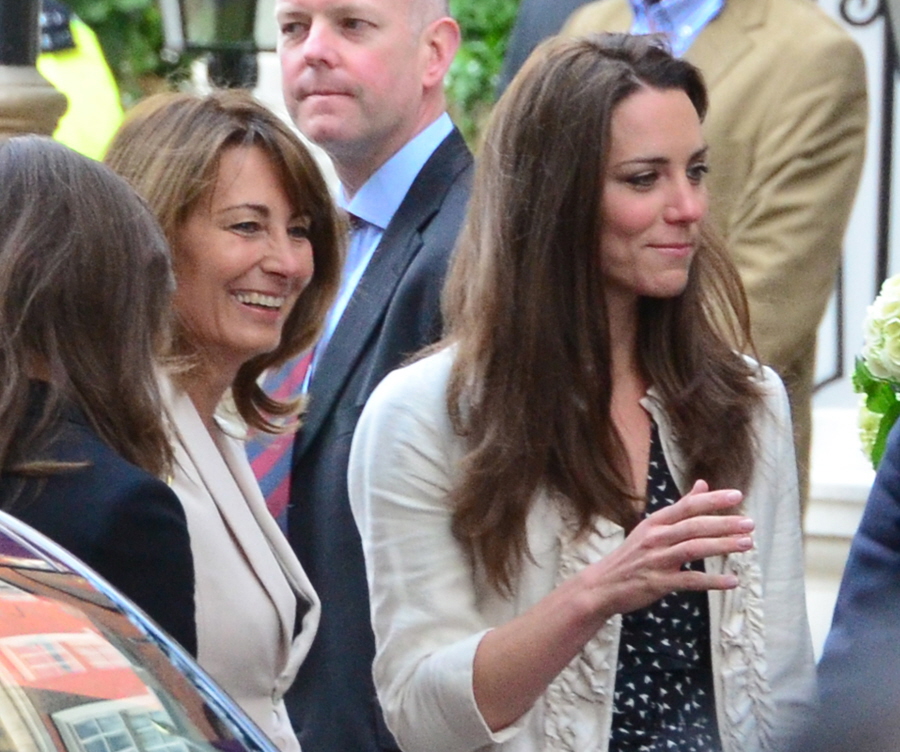 Photos courtesy of WENN.