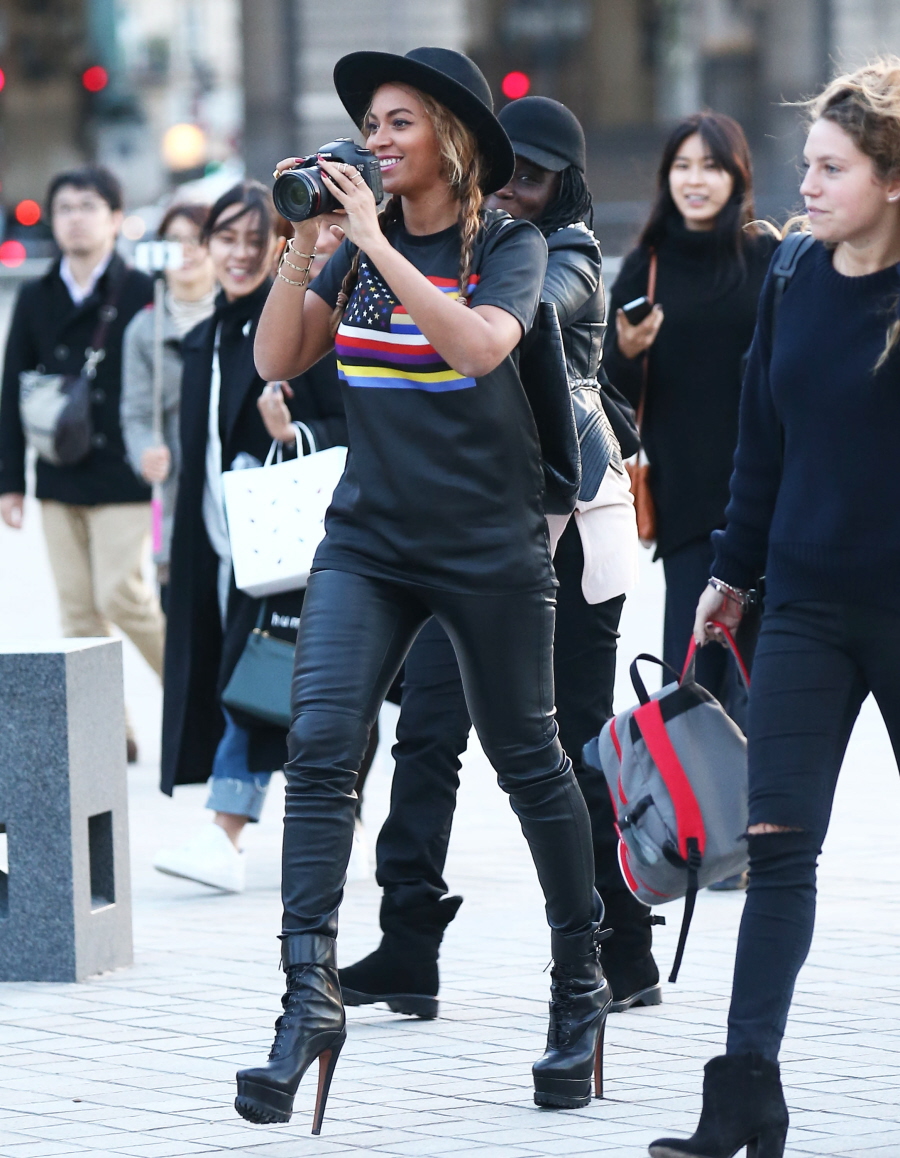 Beyonce, Jay-Z and Blue Ivy are still in Paris. They've been in Paris for a month now. Their original reason for staying there was the final leg of the On the Run Tour, which ended when HBO filmed their Paris concerts for a special. But weeks later, they're still hanging out in Paris. I guess they just really like it there. It also seems like they're reconnecting away from the constant buzz of New York, their homebase, and the city where a lot of sh-t has gone down this year. The Met Gala elevator beat-down, the rumors of Beyonce's solo apartment hunting, the New York papers declaring that their divorce was inevitable.
Anyway, these photos show the Carters' trip to the Louvre. Going into the museum, Jay carried Blue while Beyonce snapped photos. Then as they were leaving, Bey carried Blue while Jay looked exhausted. Answer me this, mothers: is Blue Ivy old enough to appreciate a museum like the Louvre? I know some museums have special kid-friendly areas, but it just seems like Blue is still too small to really appreciate the Louvre in particular.
Also: I can't say that Beyonce's outfit screams "museum sightseeing," right? Six-inch platform Louboutin boots with leather pants and what looks like a heavy nylon shirt (so breathable, right?). Something nice: her pigtails are cute.
Beyonce dropped the official (??) video for the "Flawless" remix featuring Nicki Minaj. It's a live-performance video, I guess filmed during one of the Paris concerts. The Hive is thrilled about this video but I was slightly underwhelmed. As I was watching this, all I could think about was how Beyonce's body is completely different these days. Her famous booty is gone, her thighs are much smaller, everything seems… different. It's weird. It's especially noticeable when she's standing next to Minaj. NSFW language but that's it.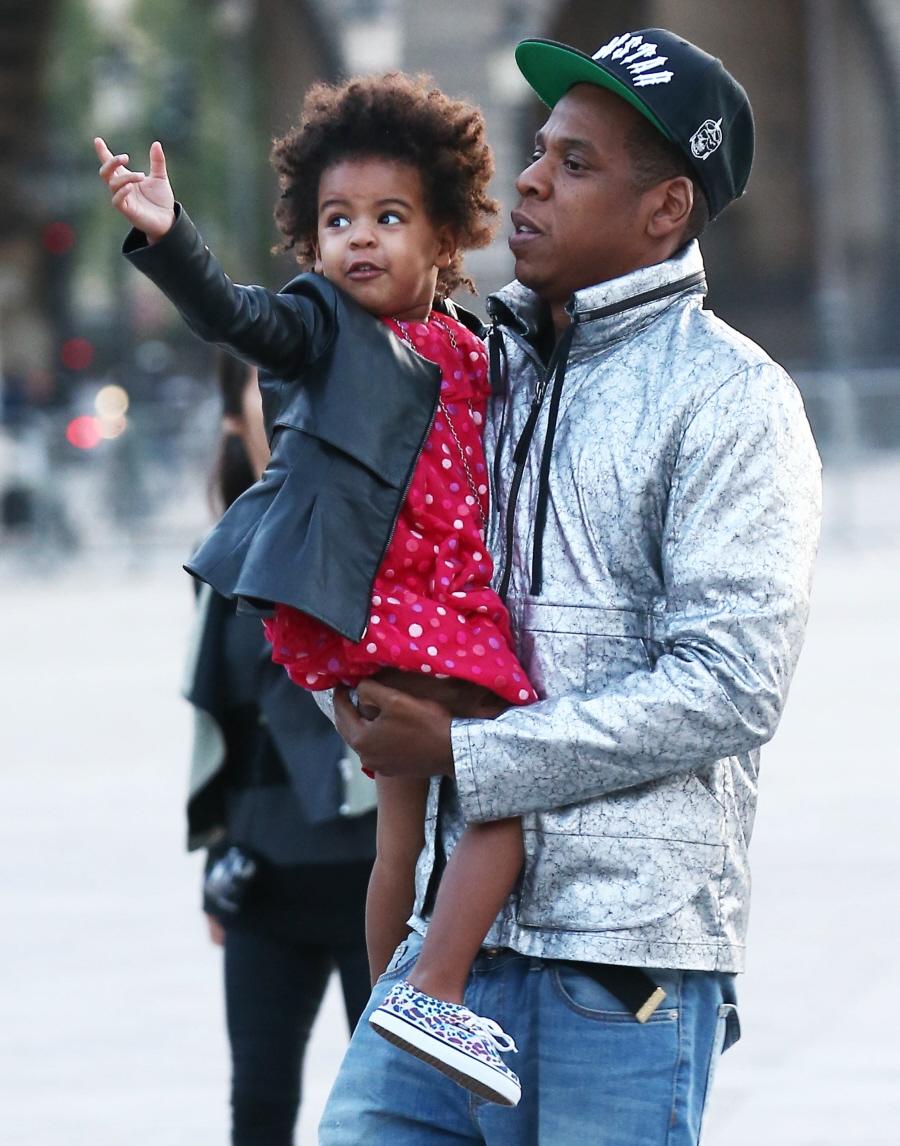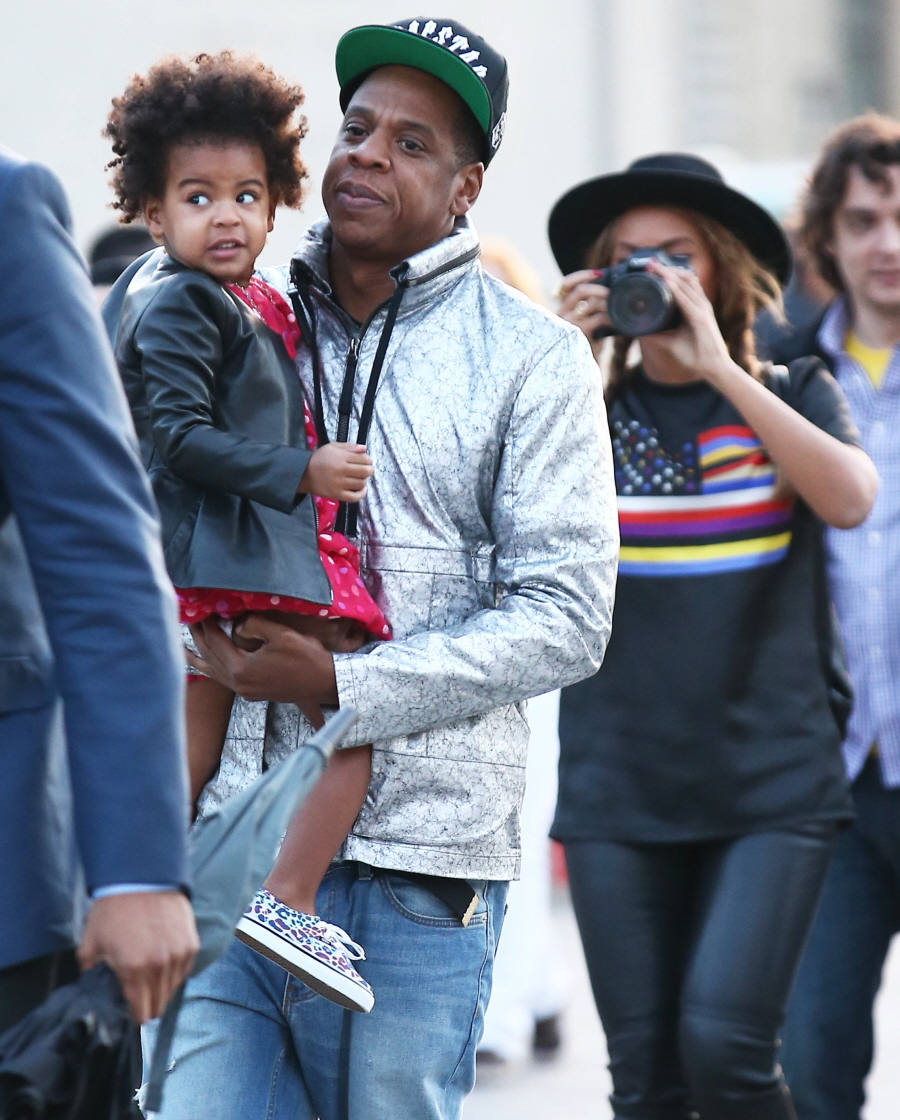 Photos courtesy of Fame/Flynet.