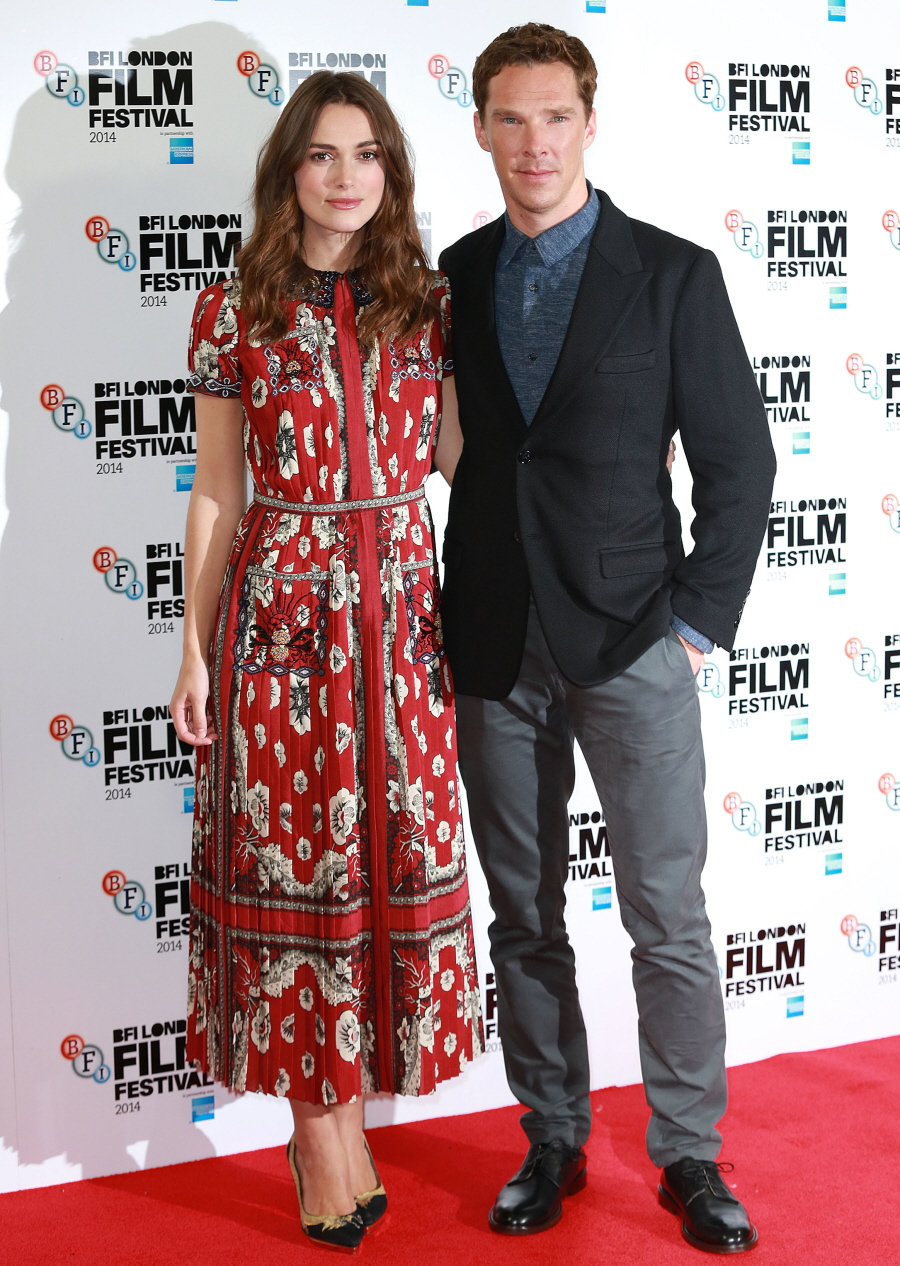 Here are some photos of Benedict Cumberbatch and Keira Knightley at the photocall for The Imitation Game for the London Film Festival, which opens today. TIG is the big opening night premiere. I don't have the designer IDs for either of their ensembles. I kind of hate Benedict's outfit, is that okay? Do I have to turn in my Cumberbitch Badge? This man can only really do formal red carpet-wear. Everything else he wears is usually kind of… bad. Wrong. Poorly styled. Like, I would have liked that blue shirt/sweater if he had unbuttoned the top button and not put the jacket over it. Also: the Cumbercurls are no longer in the building. His hair is much too short these days. SOB.
Keira recently spoke about her long-standing friendship with Benedict. They've known each other since they did Atonement and you can tell that she's a big fan:
"Actually, I think I'm quite beastly to him as well. We're sort of mutually beastly to each other. But Benedict's been a friend ever since [2007] and it's always nice to work with friends. You look at him in 'Atonement' and he's all horrible and a rapist and quite disgusting, and in 'Imitation Game' he's a tortured genius who's affable and misunderstood. He can just do anything really."
I'm also including the new December cover of Elle UK, a special edition cover featuring a glorious close-up of Benedict's beautiful otter face. They haven't released anything from the cover feature at all, except to say that Benedict's photoshoot was with an animal. I have my fingers crossed that he did a photoshoot with an otter. COME ON!! Please!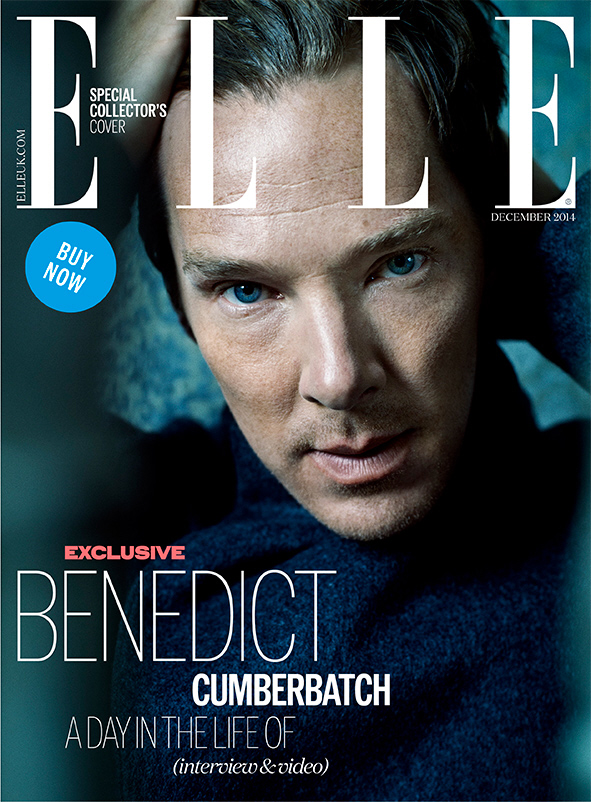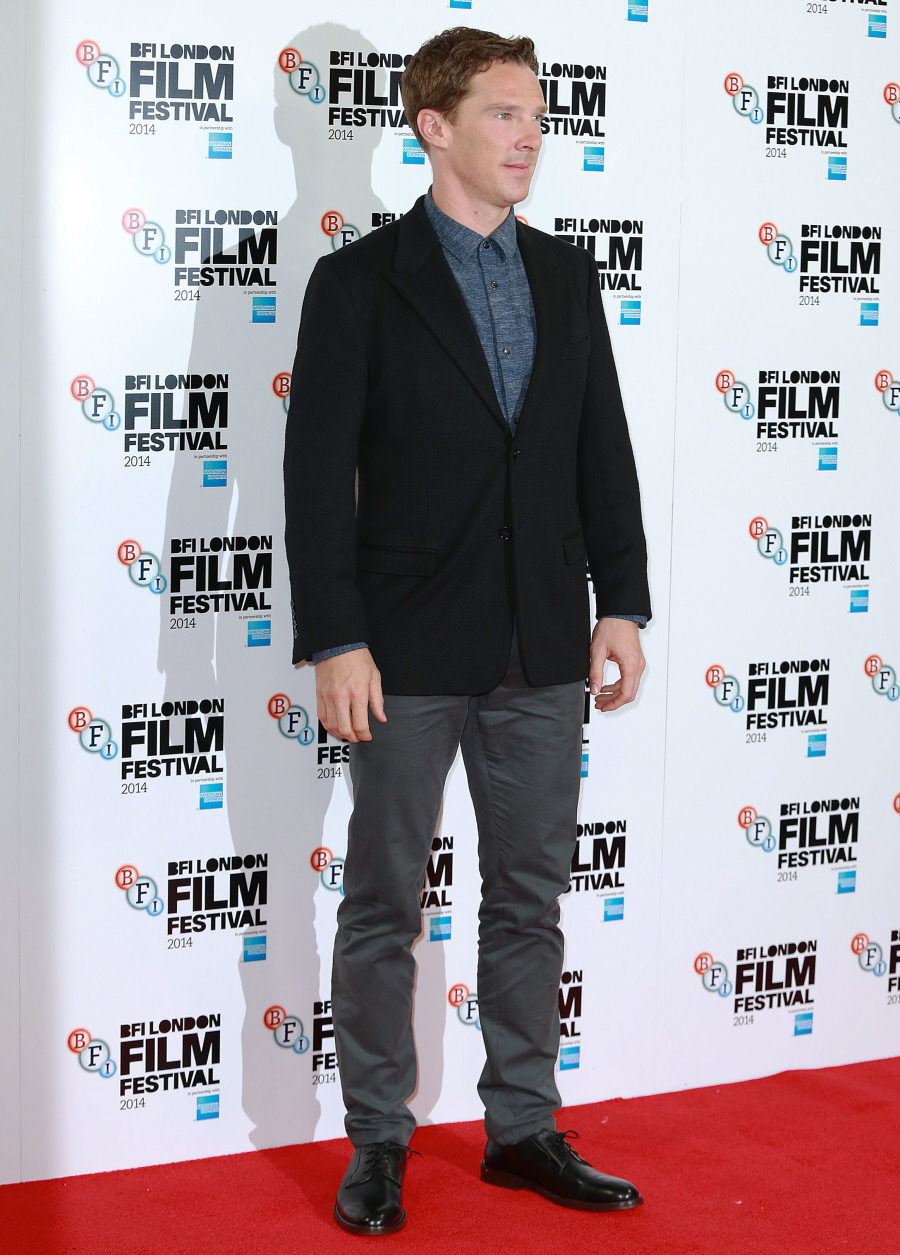 Photos courtesy of WENN, ELLE UK.