Over the weekend, Katy Perry appeared on ESPN's College Gameday show and made some football predictions. Her speaking voice was like acrylic nails on a whiteboard, and she waved a corn dog around. She called out OU's Trevor Knight as her favorite pick/hottie. When asked whether she'd ever play the Super Bowl halftime show, Katy said, "I would be honored, of course, but I'm not the kind of girl who would pay to play." And so the rainbow-colored gauntlet was thrown.
Kaiser talked already about how the NFL wants halftime acts to pay to be part of the Super Bowl. The NFL thinks A-list acts would benefit so much from the exposure that a percentage of future tour earnings should be signed over. Ridiculous. Katy was one of the floated acts along with Rihanna and Coldplay. RiRi definitely had no interest in the gig after the NFL axed her recent opening act for a Ravens game. She tweeted her anger when they tried to use her song for a future show.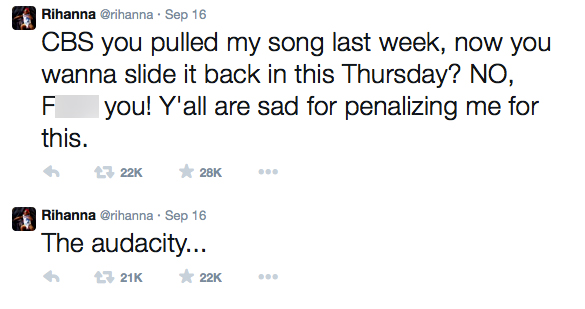 With Rihanna out, the NFL zeroed in on Katy. Page Six says Katy is the one and only for next year's halftime show. They think she'll be family-friendly and help clean up the league's image after that pesky Ray Rice scandal. The NFL must have forgotten about the time Katy dedicated "Peac*ck" to Tim Tebow. It sounds like the NFL has agreed to pay Katy:
Katy Perry will perform at the Super Bowl halftime show, insiders exclusively tell Page Six.

Perry's been rumored as a contender for the coveted Super Bowl slot, along with Coldplay and Rihanna. The Super Bowl airs Feb. 1 on NBC.

Perry's certainly been showing enthusiasm for the sport lately — at least at the college level. She appeared on ESPN's "College GameDay" last weekend in a hot pink-and-black furry jersey, implored Oklahoma quarterback Trevor Knight, "Call me!" and partied with Ole Miss students.

"A deal is being hammered out for Katy to play the Super Bowl," said an entertainment insider of the plan.

On ESPN, Perry blasted a reported NFL scheme to ask recording stars to pay the league in exchange for performing on its Super Bowl stage, which last year drew a record-setting 111.5 million viewers. "I'm not the kind of girl who would pay to play the Super Bowl," Perry sniffed. The NFL said its negotiations with artists are confidential.

And Perry's bubble-gum pop brand could certainly sweeten the image of a league that's been rocked by bad press this season over domestic abuse and questions regarding player safety.

Unlike at-times raunchy Rihanna, Perry's act is family friendly, and the league will surely look to steer well clear of any potential controversies like Janet Jackson's "wardrobe malfunction" or M.I.A.'s embarrassing bird-flipping incident.
[From Page Six]
Sure, Katy can keep things relatively clean in a wink-wink manner of speaking. Her lyrics are crude but framed in a cutesey way. She has plenty of hit singles, so her show would contain more recognizable songs than Bruno Mars' show from last year (although he killed it). Katy will still end up offending people somehow with dumb songs like "Birthday Suit." She'll whip out some cultural appropriation too. Depending on what teams end up playing, this could get really messy. You don't think the Washington Redskins have a shot at the Super Bowl, do you? Katy and that team would be a disaster combo.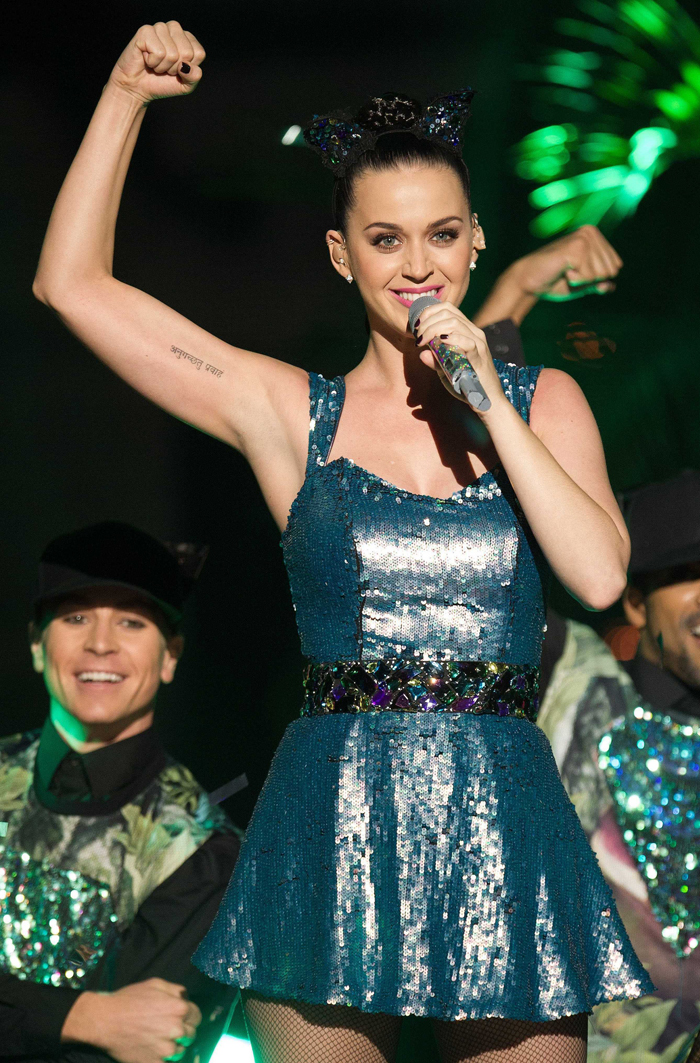 Photos courtesy of Fame/Flynet & WENN