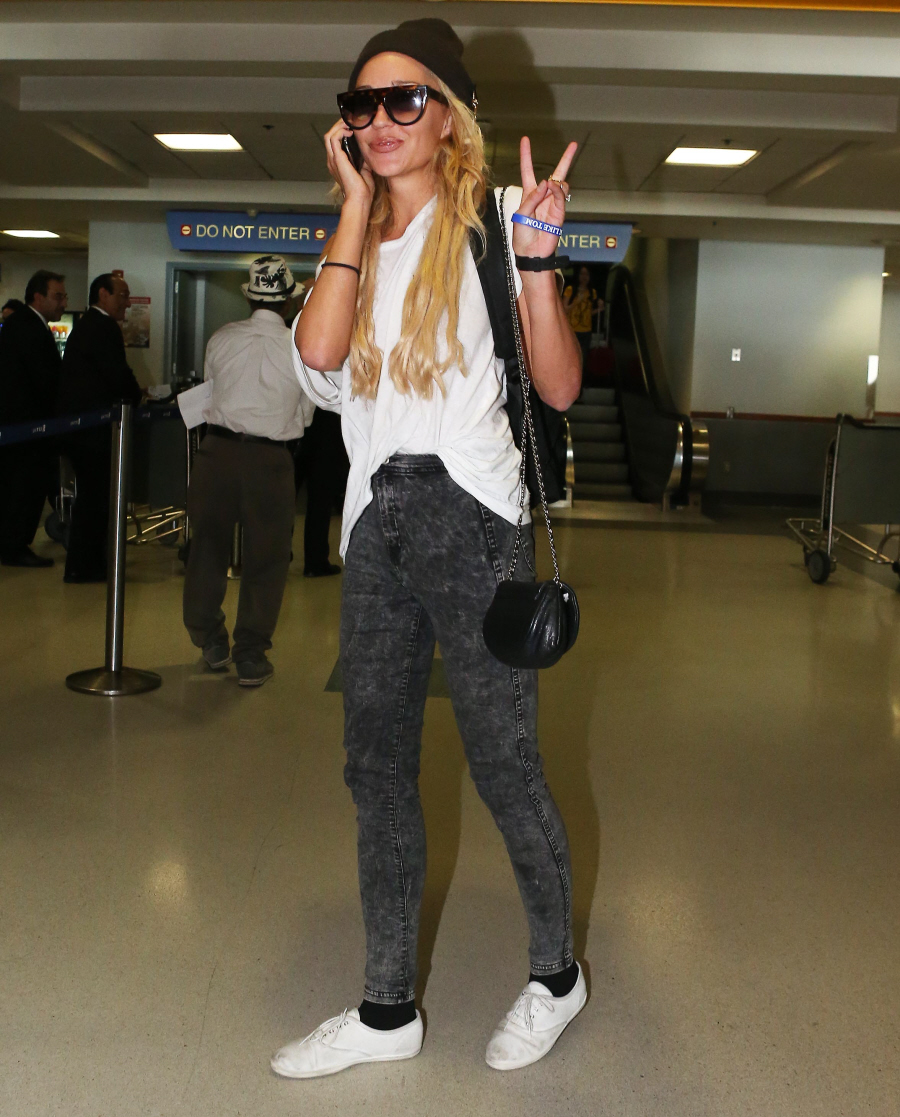 Here are some photos of Amanda Bynes at LAX on Friday. She flew from NYC to LA, and the whole thing was chaos. Let's do this chronologically. Last week, Amanda was on a hard downward spiral. It was disturbing and sad to see how unwell she was and how it seemed like no one was taking care of her or could take care of her. On Friday, she went on a Twitter rant about her father and how he abused her and tried to have sex with her. Then shortly after her Twitter rant, her mother issued a statement saying that none of Amanda's claims were true. Then Amanda tweeted this: "My dad never did any of those things The microchip in my brain made me say those things but he's the one that ordered them to microchip me."
So, some stuff happened behind the scenes and Amanda got on a plane in NYC and headed for LA. Her parents live in California and Amanda was 5150'd in California last year. And that's what happened again.
Amanda Bynes just arrived in L.A. and went directly to a hospital outside L.A. … where doctors placed her on an involuntary psychiatric hold. We're told Amanda thought a car service was taking her to The London Hotel where her parents and their attorney were going to meet her. In fact the parents had made arrangements with the car service to take her to a Pasadena hospital instead … where their lawyer, Tamar Arminak, was waiting with doctors.

We're told doctors placed her on a 5150 psychiatric hold, where she will be held for 72 hours. That hold can be extended for 14 days, and we're told during that time there will be a move to get another conservatorship.
That escalated quickly, didn't it? Amanda went from a locked-down conservatorship, to her conservatorship being lifted in September, to a full-blown mental breakdown and another 5150 psych hold within the span of, like, six weeks. And Amanda's last tweet before she boarded the plane was to Sam Lufti, the same sketchball that was dealing with Britney Spears during Brit's mental breakdown.
you feel like a brother to me @SamLutfi i mean it. Thank you luuuuv

— amanda bynes (@amandabynes) October 10, 2014
TMZ's sources claim that Lufti was actually working with Amanda's parents the whole time. He contacted Amanda and convinced her to fly to LA so they could meet with some lawyers about suing her parents. Are we supposed to believe he's suddenly a good guy? Because I have significant doubts about that. Still, I'm glad Amanda is getting some help. Maybe now her parents will actually acknowledge that Amanda's problems aren't just marijuana-related.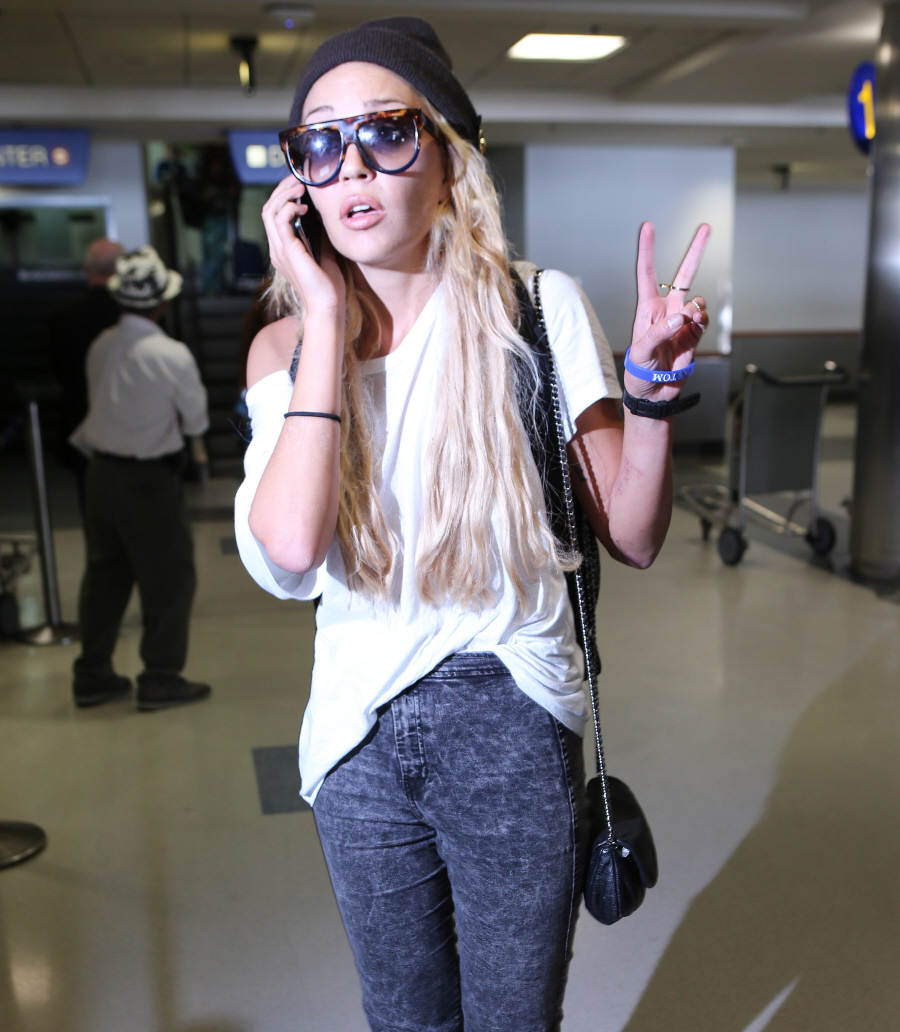 Photos courtesy of Fame/Flynet.