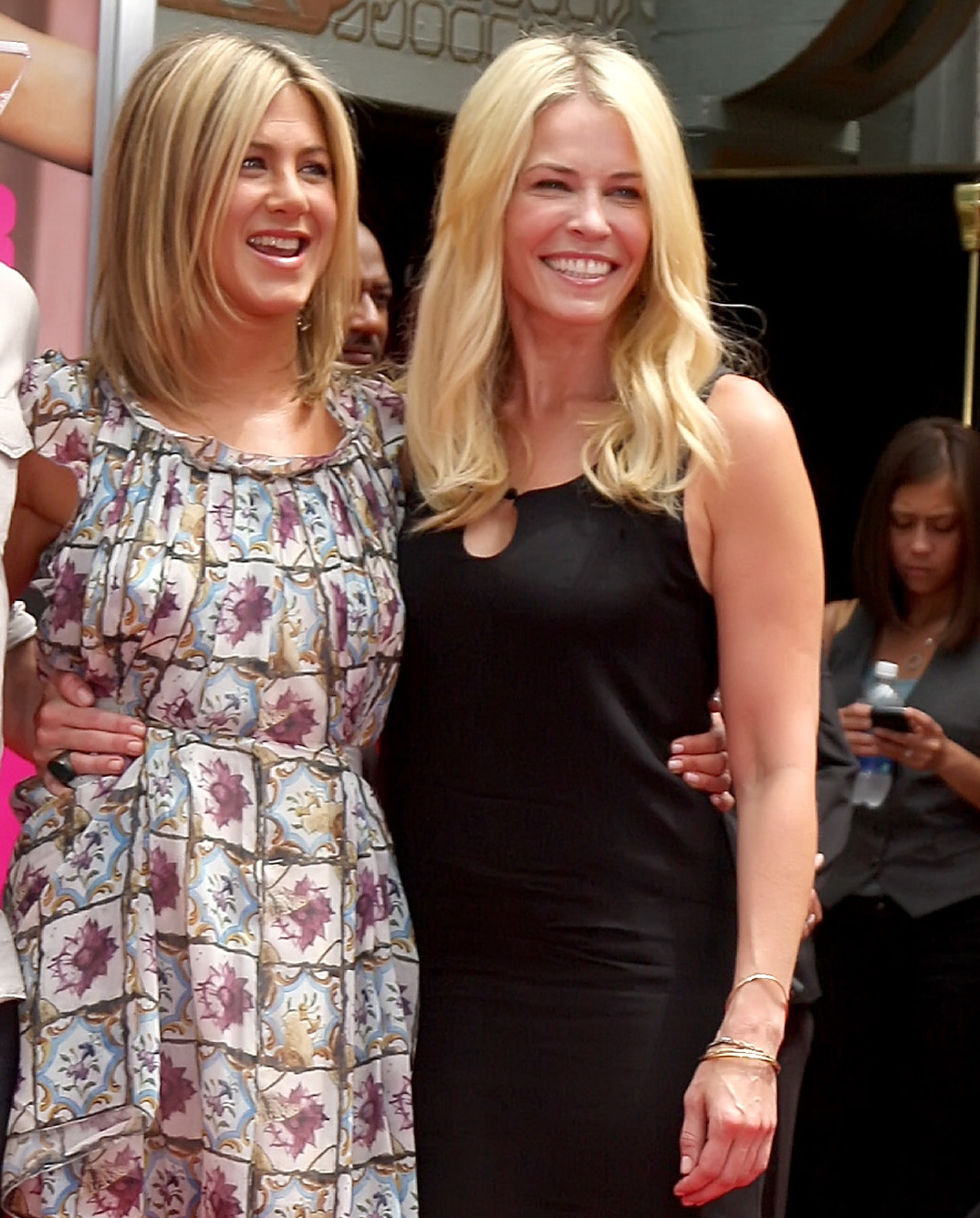 Chelsea Handler was making the promotional rounds last week to promote her new Netflix show, which debuted on Friday. One of the more interesting interviews she gave was to HuffPo Live. They've been parceling out the clips all weekend – go here to see. Chelsea talked about what it's like to no longer be on cable, what it's like to be friends with Jennifer Aniston and other famous people, and what it's like to be disrespected as a comedienne. Some assorted quotes:
On her friendship with Jennifer Aniston: "Everywhere I go, people ask me about Jennifer Aniston's wedding. And I tell her, 'Being friends with you is a burden. You think it's hard to be friends with me? Do you know what it's like to walk down a red carpet and [reporters] go 'When are Jen and Justin [Theroux] getting married?' like I'm in charge of that."

Why she doesn't joke about her famous friends: "My friends who are really private, whether they're famous or not, I won't talk about them. I do more than a lot of them are comfortable with, but I always joke around. I wouldn't screw you over, I just wouldn't do that."

On Judaism (she's half-Jewish): "It's the only religion I identify with. It's the only thing I knew growing up, so if I had to go to pray somewhere, I would go to a synagogue. That's the only thing I know. Jews are underdogs — not in my world, obviously, they're not. [But] there's a lot of anti-Semitism going on."

Why she left her E! show: "This isn't a reason for leaving [my show], but if one more person asks me what it's like to be the only woman in late night, I thought, 'This is a good reason to stop being the only woman in late night, so I have to stop fielding the same idiotic question.'"

Being compared to other female comedians: "Journalists sometimes … they'll say, 'Do you think there's a lot of similarities between you and Sarah Silverman? Or Lena Dunham? Or whoever? Amy Schumer?' I'm like, 'No, we're just women.' Just because we're women doesn't mean there are tons of similarities. Every single one of us is vastly different."
She's obviously being facetious about the "burden" of being Jennifer Aniston's friend, especially since their friendship is mostly based on alcohol and Chelsea publicly slamming all of Aniston's perceived enemies. It's like Chelsea is Aniston's employee for goodness sake.
Chelsea also told a lengthy story about being snubbed for Saturday Night Live – she met with Lorne Michaels and some of the producers and they promised her a hosting gig TWICE and both times SNL backed out. The second time it happened, producers told her it's because "the writers have a problem anytime we bring on a comedian." Which Chelsea calls "nonsense" because they have comedians on all the time, which is true. Isn't it far more likely that the producers were like, "Oh, the kidz will like Chelsea Handler, she's hot right now" and all of the writers were like, "Eh, she's a racist hack, let's not"? Because I bet that's what happened.
Photos courtesy of Getty, WENN.