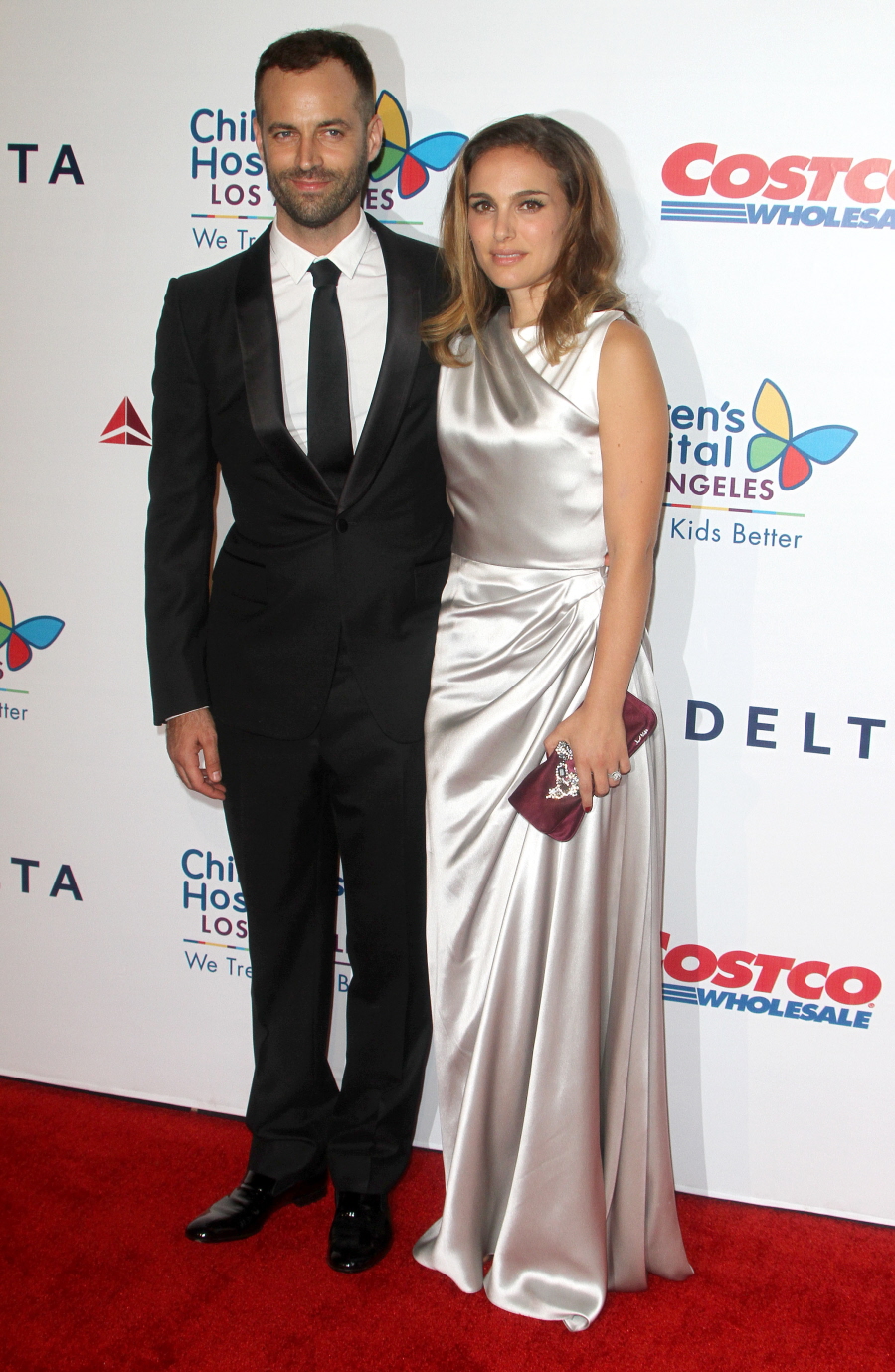 Here are some increasingly rare photos of Natalie Portman out with her husband Benjamin Millepied at the gala for the Children's Hospital Los Angeles. The event was called "Noche De Ninos" or Night of the Children. It feels like it's been a really, really long time since we've even talked about Portman, much less seen her on a red carpet. She made the promotional rounds last year for Thor: The Dark Loki, and we talked a lot about that clusterwhoops that happened for Jane Got A Gun (which got pushed back for a February release), but she's been very quiet this year.
Natalie wore Dior for this charity event. The gown sucks, right? Why is Dior using such cheap-looking satin? Part of the problem is how Natalie styled the gown and how she's (not) working the gown. Her hair is too beachy and undone for a formal event and she looks super-uncomfortable. Benjamin looks… well, I've never been into him, but he looks nice, I guess.
There are some rumors that Benjamin and Natalie are trying for another baby. Aleph, their only child, is now three years old. Sources claim that Natalie and Benjamin have figured out their work-life balance and they think now is the time to add to their family. Plus, they're living for the most part in Paris now, I guess.
I'm including more event photos below, of Maria Menounos, Teri Hatcher (why is she everywhere this weekend?) and Jamie Lee Curtis (she looks fantastic).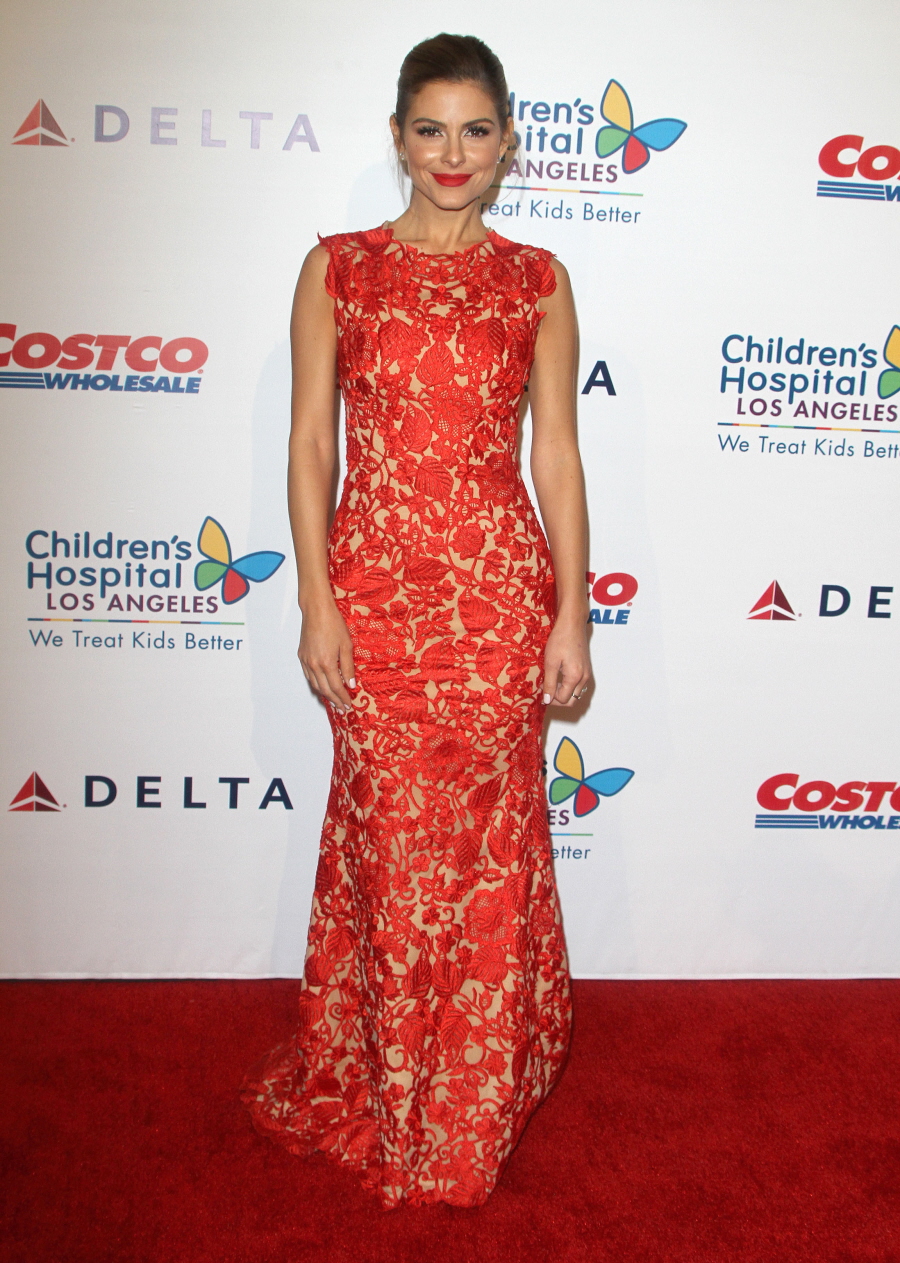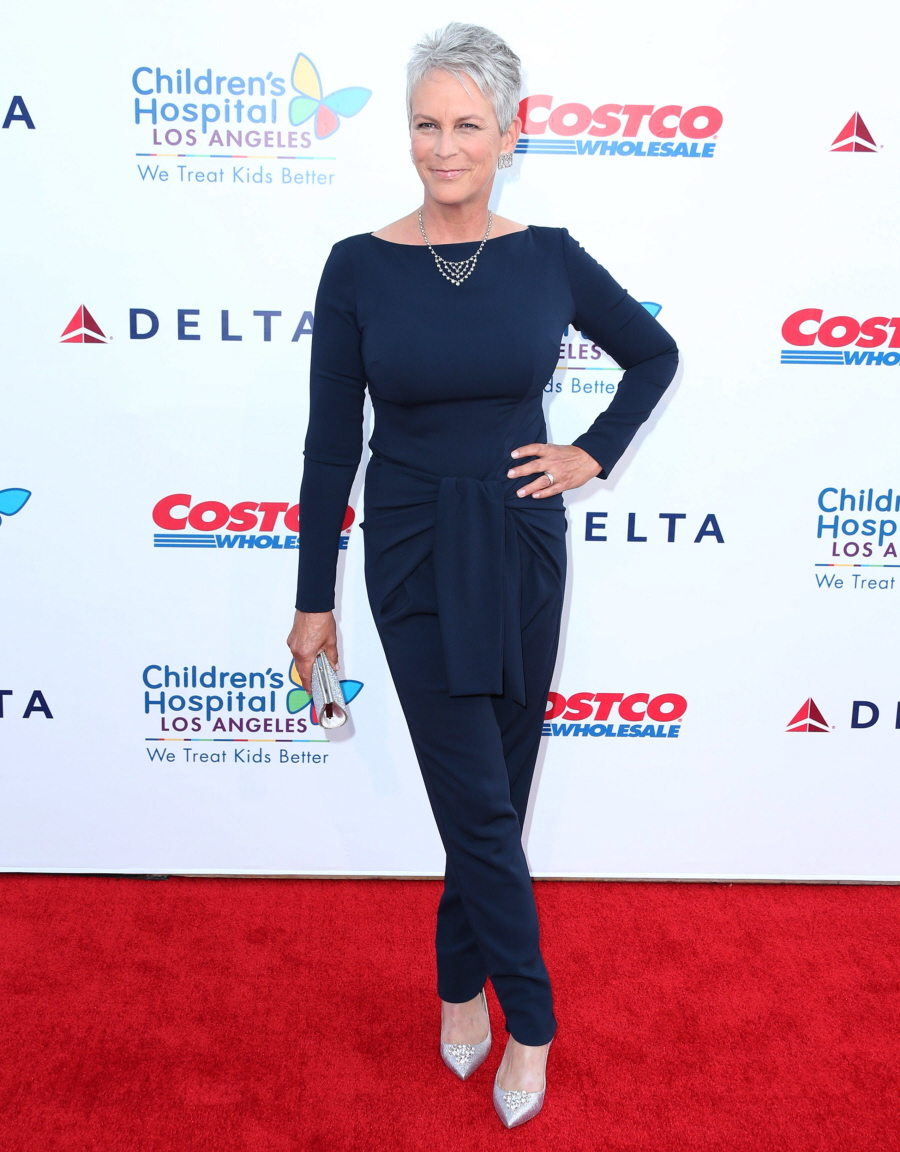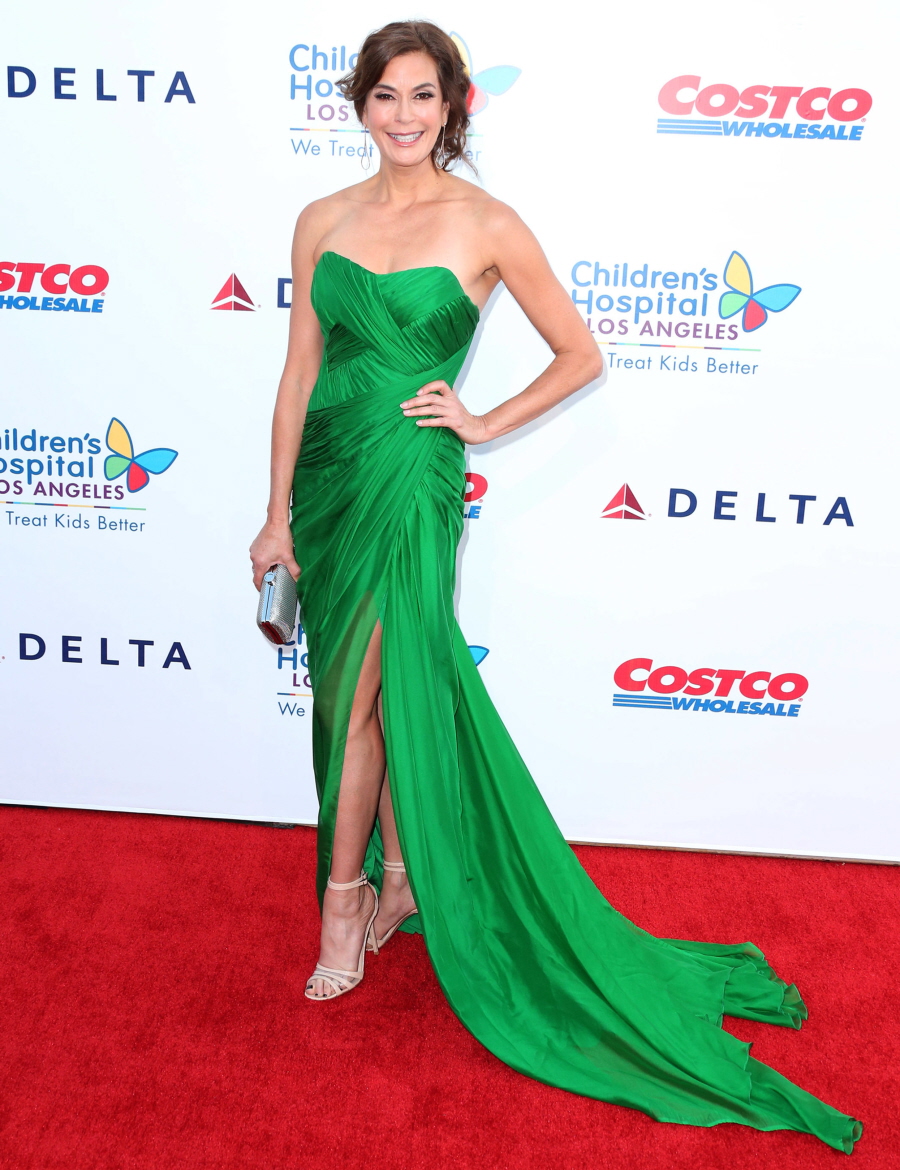 Photos courtesy of WENN, Fame/Flynet.