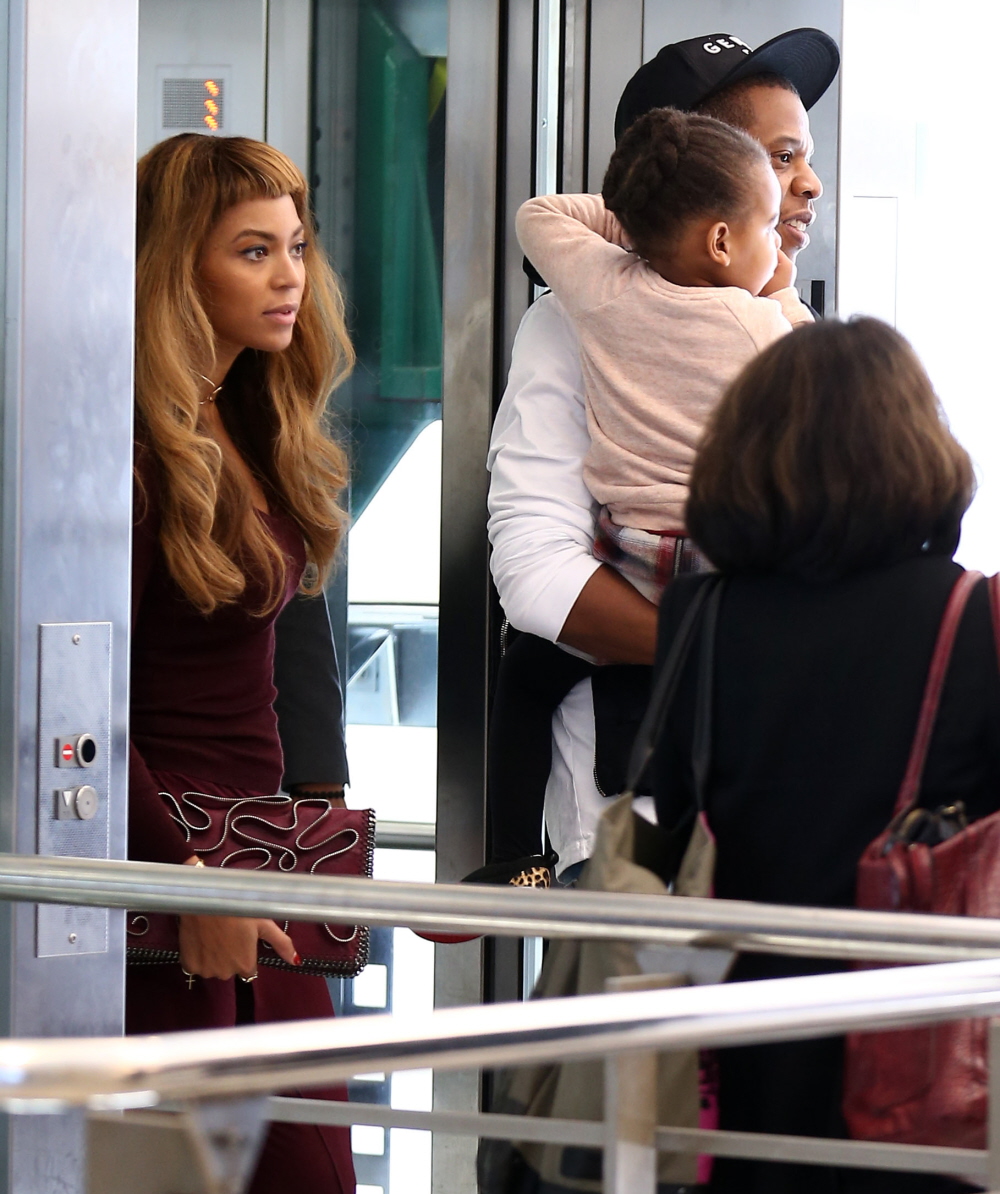 Here are some photos of Beyonce, Jay-Z and Blue Ivy leaving Paris after a lengthy hiatus. I mean, they were working too, but it was mostly relaxation and sight-seeing. They left out of Gare du Nord and Beyonce debuted her new bangs for all of the weary travelers.
Sigh… of all of the different kinds of bangs to get, I find the itty-bitty baby bangs trauma (Bettie Page bangs) the most heinous. Unless you're Bettie Page or you work that kind of consistent vintage vibe, these bangs are not for you. But… I'm not going to get too mad about Beyonce's bangs, mostly because I'm not even sure that's her real hair. A few years ago, a lot of girls were doing those clip-in bangs, and that's what this fringe look like. Either that or she's just wearing a full-on wig, because her hair in these photos looks very unnatural.
I have a personal bangs trauma story for all of you, especially the people who always yell at me about how some bangs are okay. Over the weekend, I was dyeing my hair and I didn't have my contacts in, nor was I wearing my glasses, so I completely missed this spot of dye that got on my forehead, right by my left temple. Long story short, I gave myself a minor chemical burn and I'm sure the discoloration will only last a few days/a week, but in the meantime… I totally gave myself some bangs to cover the burn. Isn't that a delicious turn of events, bangs-defenders? The #1 Bangs Enemy got bangs to cover something unsightly. By the way, I still hate them even though I am now one of you. As I was cutting, I was cursing them the entire time.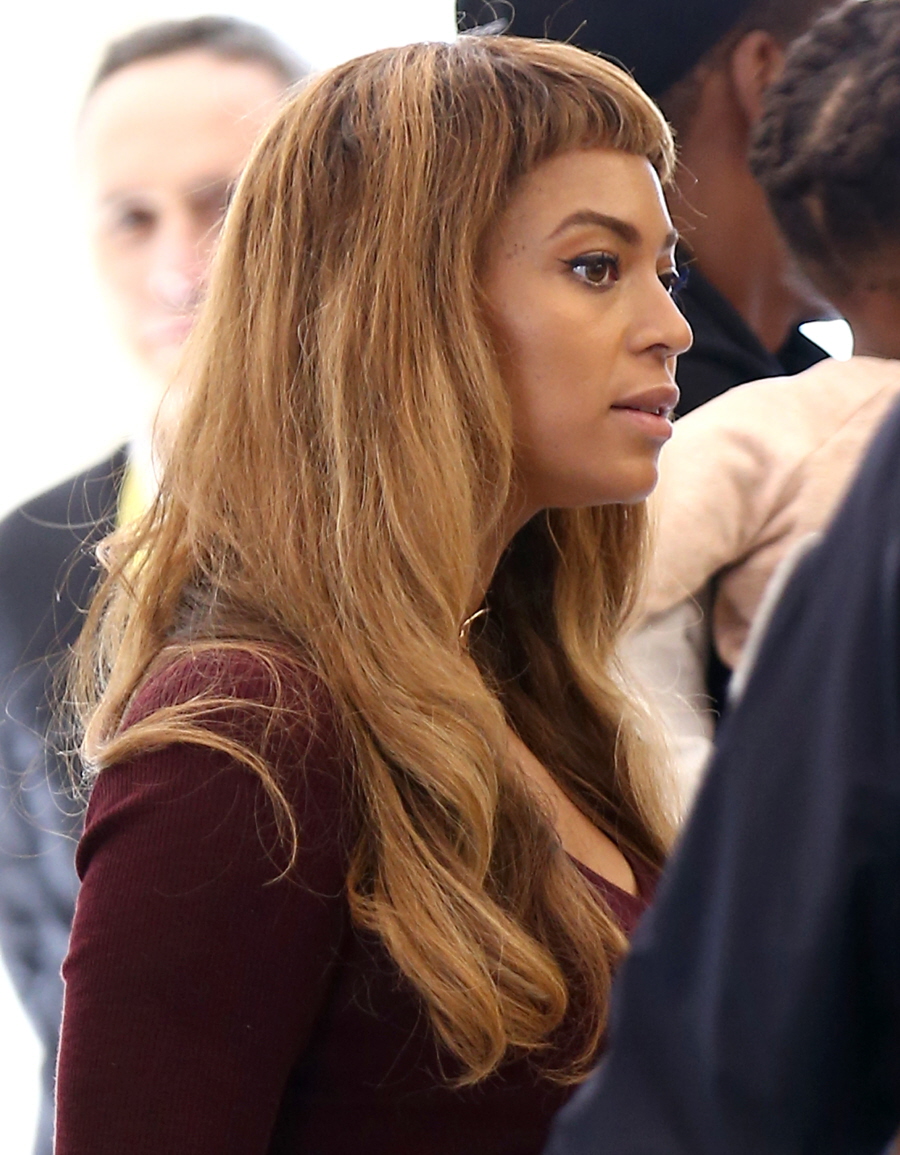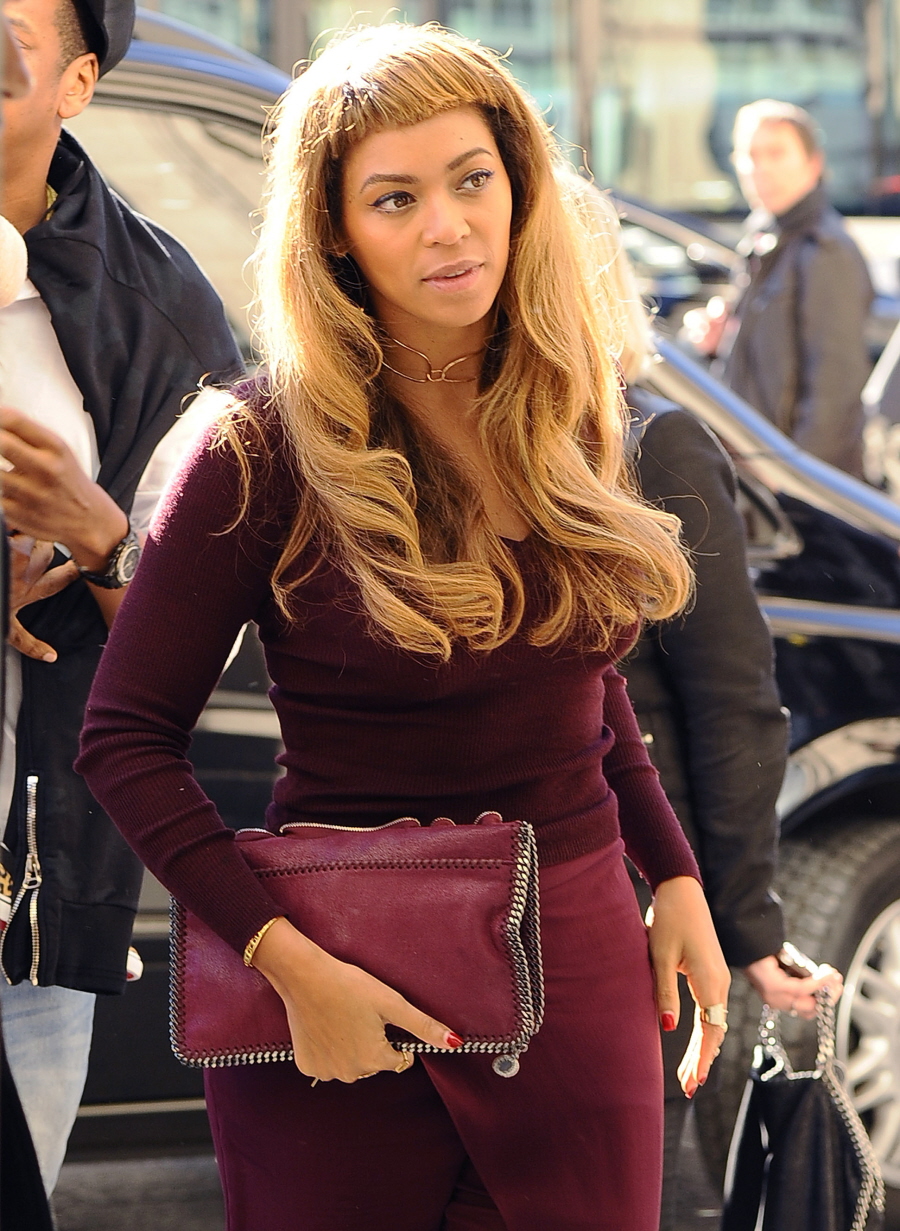 Photos courtesy of Fame/Flynet.