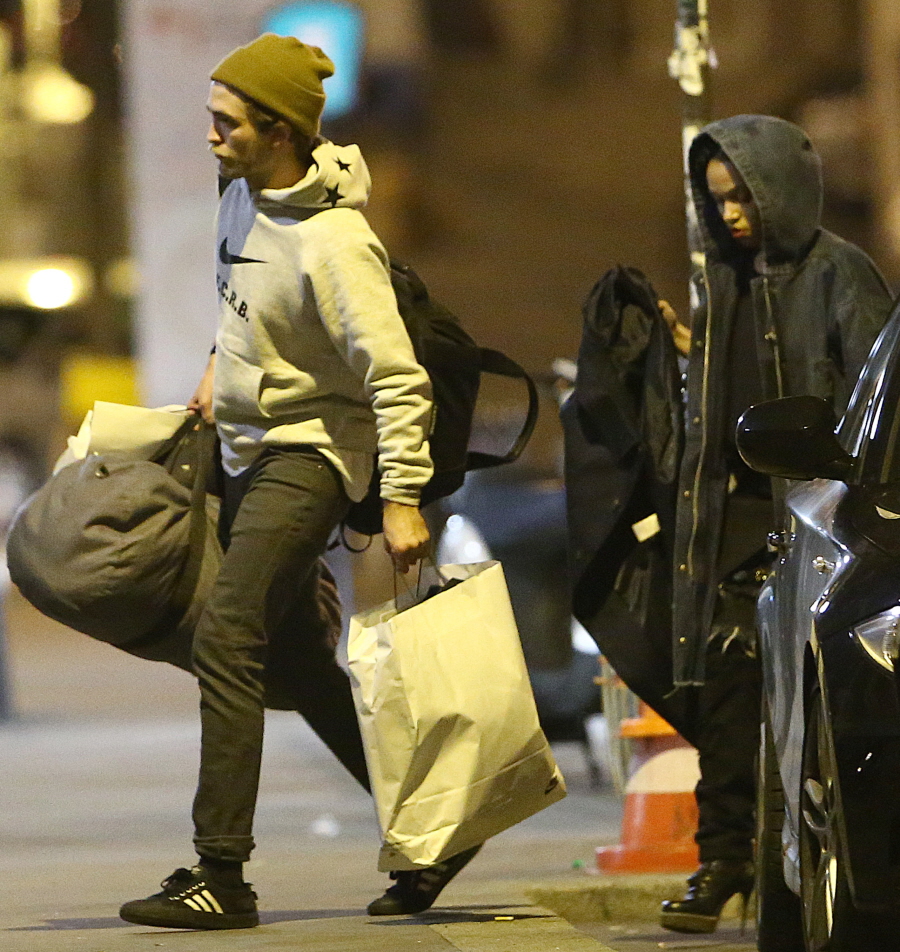 Robert Pattinson has been dating FKA Twigs for something like two months. Because ROBSTEN IS BROKEN. Poor FKA Twigs (real name: Tahliah Barnett) has been the victim of online bullying and heavily racist attacks from Kristen Stewart fans/Twihards, but it still hasn't scared her off. Sparkles and FKA are apparently getting so serious about each other that Rob is considering moving back to London so he can be closer to her. These are photos of Sparkles and FKA in Paris last night.
Apparently, Rob has been following her around while she performs some shows. She performed last night at La Maroquinerie and Rob was there, her new #1 groupie. That's cute, isn't it? They were also out and about in Paris earlier in the day – go here to see. It looks like Rob took her shopping in Paris, judging from the big bags they're carrying. Maybe she took HIM shopping, because that boy barely has any stuff these days. He misplaced most of his wardrobe in LA. Oh, there's video of their shopping excursion too! Look at the way Sparkles affectionately places his hand on her back. Look at the way he sticks by her when she's trying on clothes. Aw. Rob seems like a good boyfriend. They are SO INTO EACH OTHER.
Oh, and People Magazine has an insidery story about how Rob and Twigs are loved up, for real. Sources say "they seem very comfortable with each other…They're very cute together…He looks like he's really in love, this is the most comfortable I've ever seen him…It's like he is in a normal relationship, enjoying it. Honestly, it was miles and miles away from what it was like when he was with Kristen."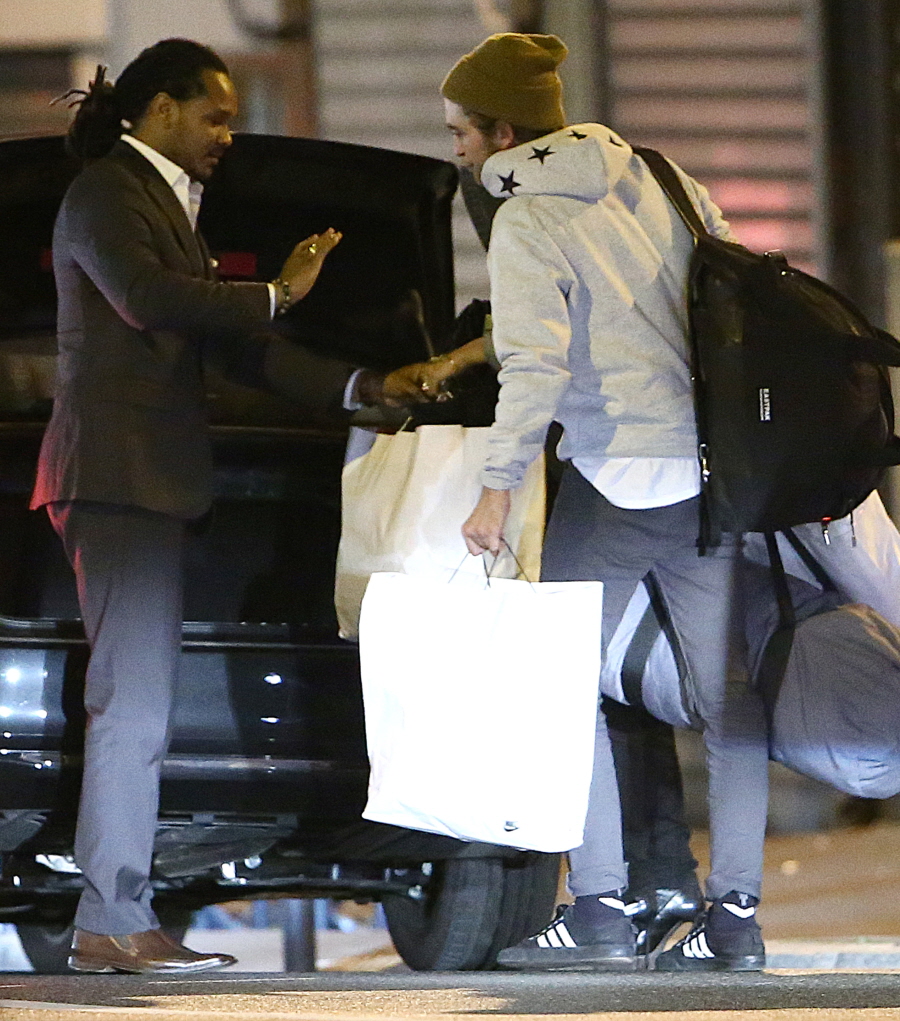 Photos courtesy of Fame/Flynet.