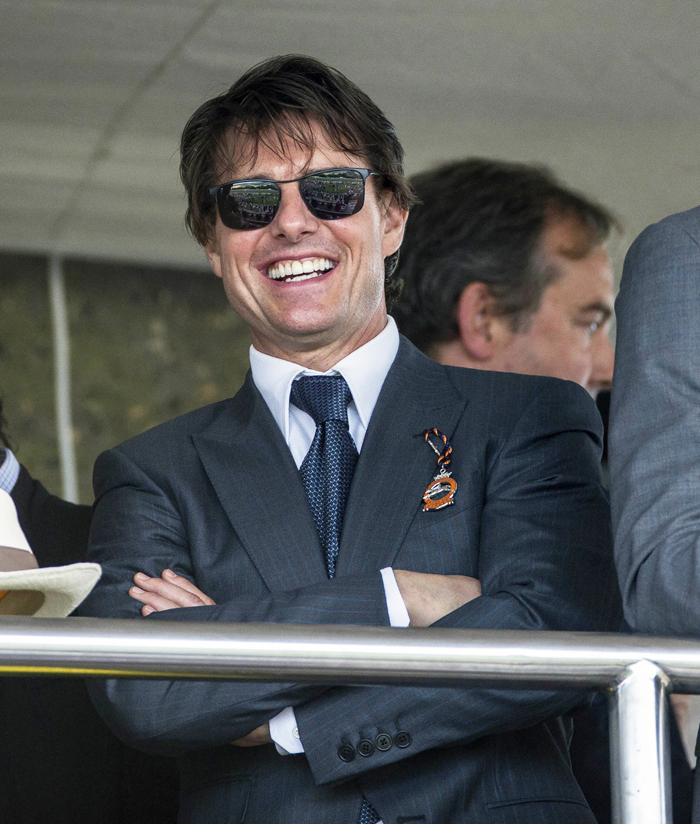 It's time to play one of my favorite games: Who will the tabloids set Tom Cruise up with next? The last lucky lady to be Tom's rumored love interest was his Mission: Impossible 5 co-star, Rebecca Ferguson. Tom was said to be "smitten" with her because she looked nothing so much like Nicole Kidman. Earlier this year, Page Six set up Tom with fellow Scientologist Laura Prepon after Elisabeth Moss rumors fizzled out.
I'm still a bit miffed that Tom didn't give Julianne Hough a call, but that may have been too obvious. Tom figured out how everyone makes fun of him for marrying increasingly younger women. Tom's been single for over two years, and it must be driving him crazy. Vanity Fair ruined his game with the wife-audition exposé (which was horrifying in its detail). So Tom chilled. He waited.
The Enquirer says Tom's ready to make his move … with an equal this time. The tabloid points towards some smiley photos of Tom meeting Sandra Bullock at the 2010 Golden Globes. They were both married at the time, and now they're both single. Obviously, they'll be doing it soon. This story is hilarious:
Pals of Tom Cruise and Sandra Bullock are trying to set the two up for romance in what may be Hollywood's hottest love new love match!

Sources have told the National Enquirer that the two movie superstars were introduced at the 2009 Golden Globes, but both were married.

"When they met, Tom and Sandy couldn't stop beaming at each other," an insider said. "there was definitely a spark — but neither ever thought their marriages would fizzle out. Now there's no one special for either of them. It's a natural love match."

A year after meeting Tom, Sandra, now 50, suffered a bitter 2010 divorce from bad boy Jesse James when it was revealed he was a serial cheater. She also adopted her son Louis, creating a beautiful new life as a single mom.

Meanwhile, Tom, 52, hasn't been able to find love since his marriage to Katie Holmes collapsed in 2012.

Added the insider: "The fact is, Tom really wants to be in a relationship again, and the consensus among their mutual pals is that Sandra would be perfect for him.

"She's not a Scientologist, but she's gorgeous and funny and they both love parenting. There's no question her son Louis and his little girl Suri would become fast friends.

"They both have money and well-established careers, so there'd be no jealousy over who's the bigger star. It would be a match made in heaven."
[From Enquirer, print edition, October 27, 2014]
I think the Enquirer meant to say, "a match made in Xenu." Nonononono.
This story can't be true. I mean, maybe it's true that Tom's people are putting out tabloid feelers. The CO$ could be "auditioning" Sandra as an unofficial candidate without even talking to her. Or maybe the Enquirer is just making sh-t up.
Oh well. The story was fun to read. I'm still wondering whatever happened to Sandra and Chris Evans' supposed chemistry. I guess they never happened. Double dang.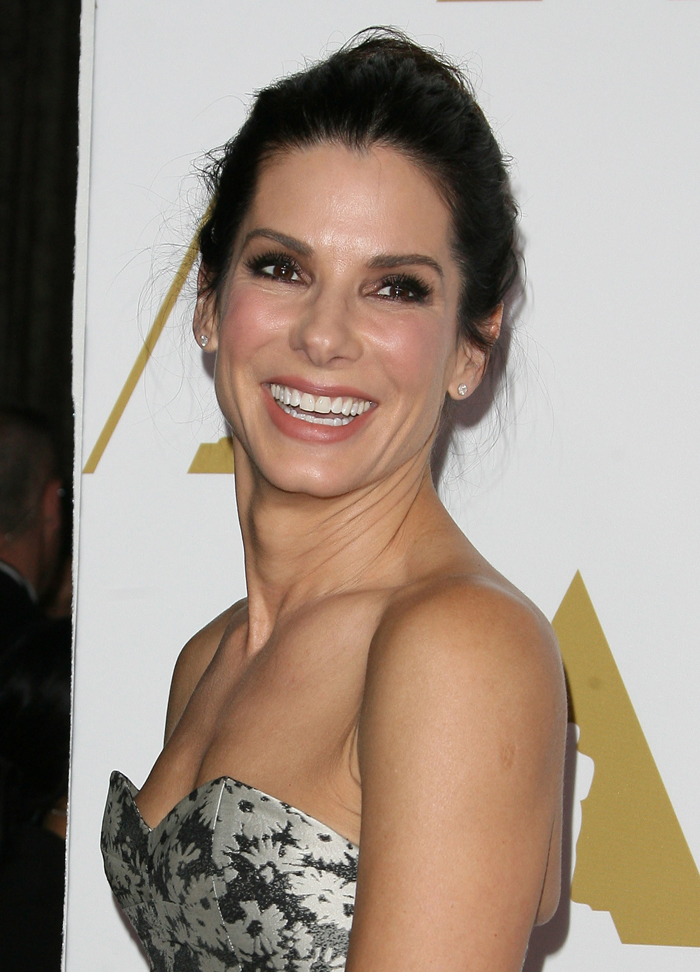 Photos courtesy of Fame/Flynet, Pacific Coast News & WENN