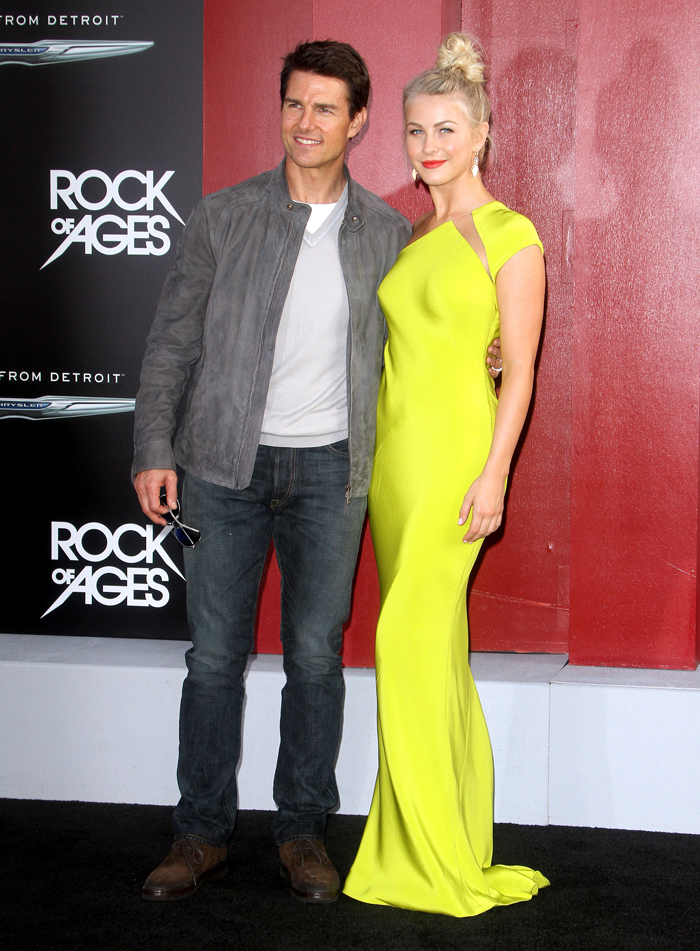 Ever since the news broke over the weekend that Julianne Hough and Ryan Seacrest called it quits after two years together, I've been thinking a lot about Tom Cruise. True, I usually think about him a lot, but this is different because I'm pretty sure my favorite OT Level VIII whackjob went on high alert with this breakup news. Tom absolutely detests being a single man (as opposed to one of the "Single Ladies"), and ever since Katie Holmes filed for divorce last summer, Tom's been a lost little boy. Sure, he's had an alleged dirty-dancing partner in the form of a 26-year-old NYC restaurant manager, and he's been cruising for da ladies, but Tom's not really happy being silly and icky in nightclubs.
When Tom and Katie divorced last year, I couldn't wait to see who he would try and date next. You know Tom's ego won't let him settle for an unknown Scientologist even though that's obviously the best match for him. Immediately, I thought of Julianne Hough but then relented because she was with Seacrest at the time. Now she's not taken, and I would be willing to bet that Tom thought back to those days when Julianne gave him a lap dance in Rock of Ages (that scene was left on the cutting room floor). Julianne even played the game during that movie's promotional rounds by declaring that Tom's portrayal of Stacee Jaxx was "the sexiest thing I've ever seen." Oh really?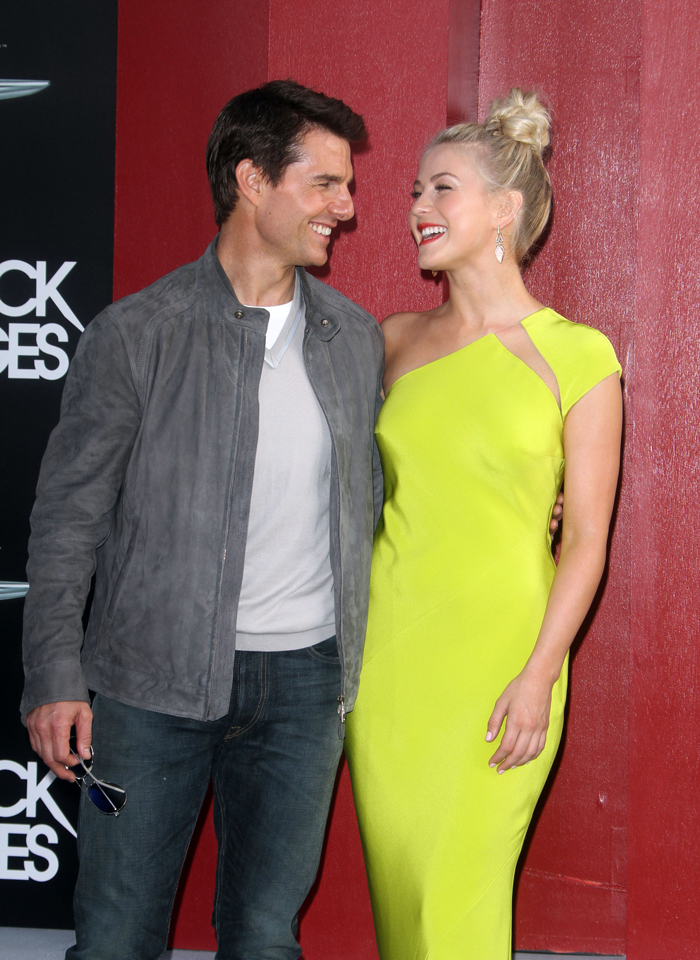 Now whether or not Julianne would actually go for Tom is another story. But I wouldn't be surprised if his people immediately began to try very hard to set up a date (and a first audit session) as soon as she and Seacrest announced their relationship's demise.
Make no mistake, Julianne has been on Tom's list of candidates ever since Katie dumped him. On paper, Julianne is perfect for him. She's cute. She's not too tall. Her acting career will never approach levels of Tom mania (which was one of Nicole Kidman's most egregious "sins" in that marriage). She has no scandals in her past. And who knows? She could be …. contract friendly.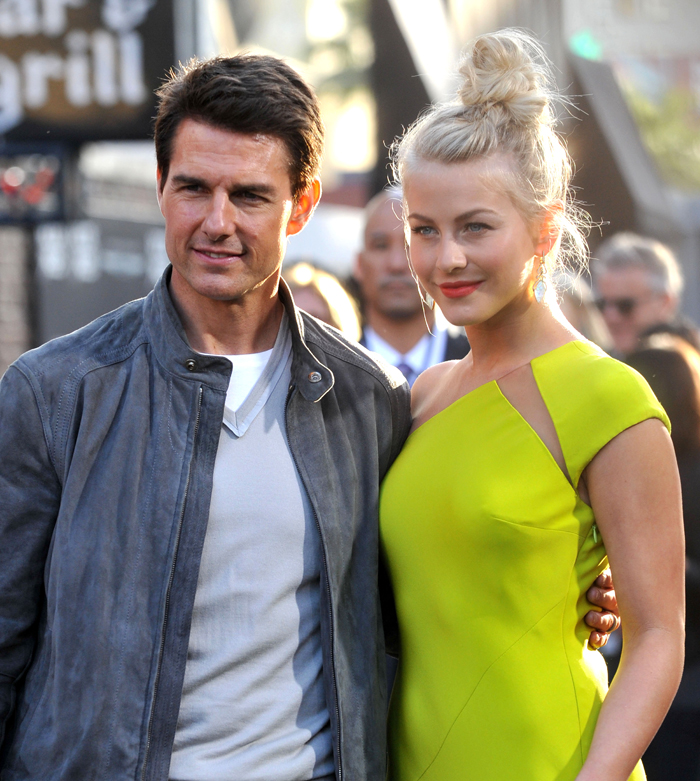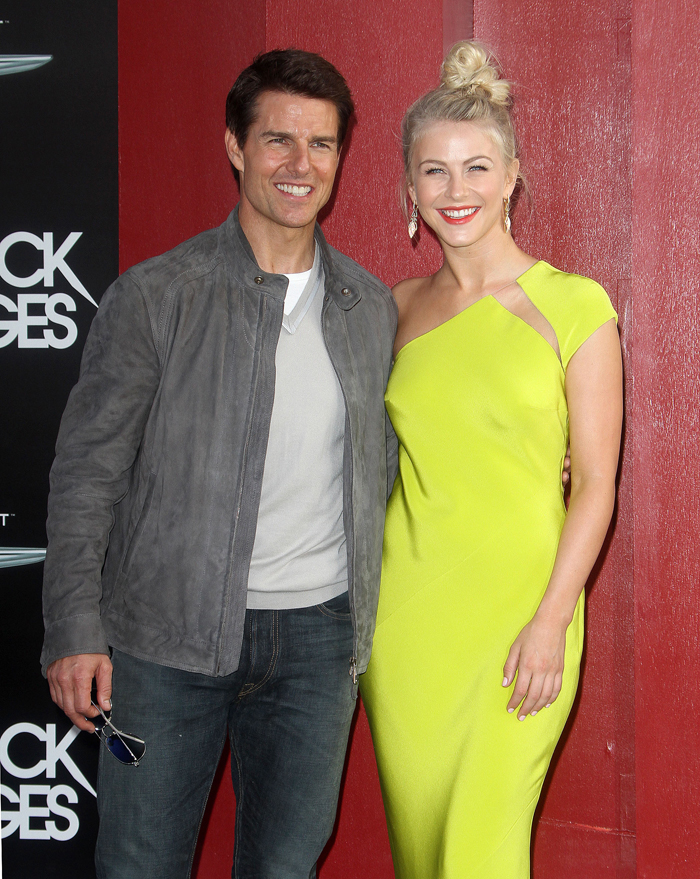 Photos courtesy of Fame/Flynet