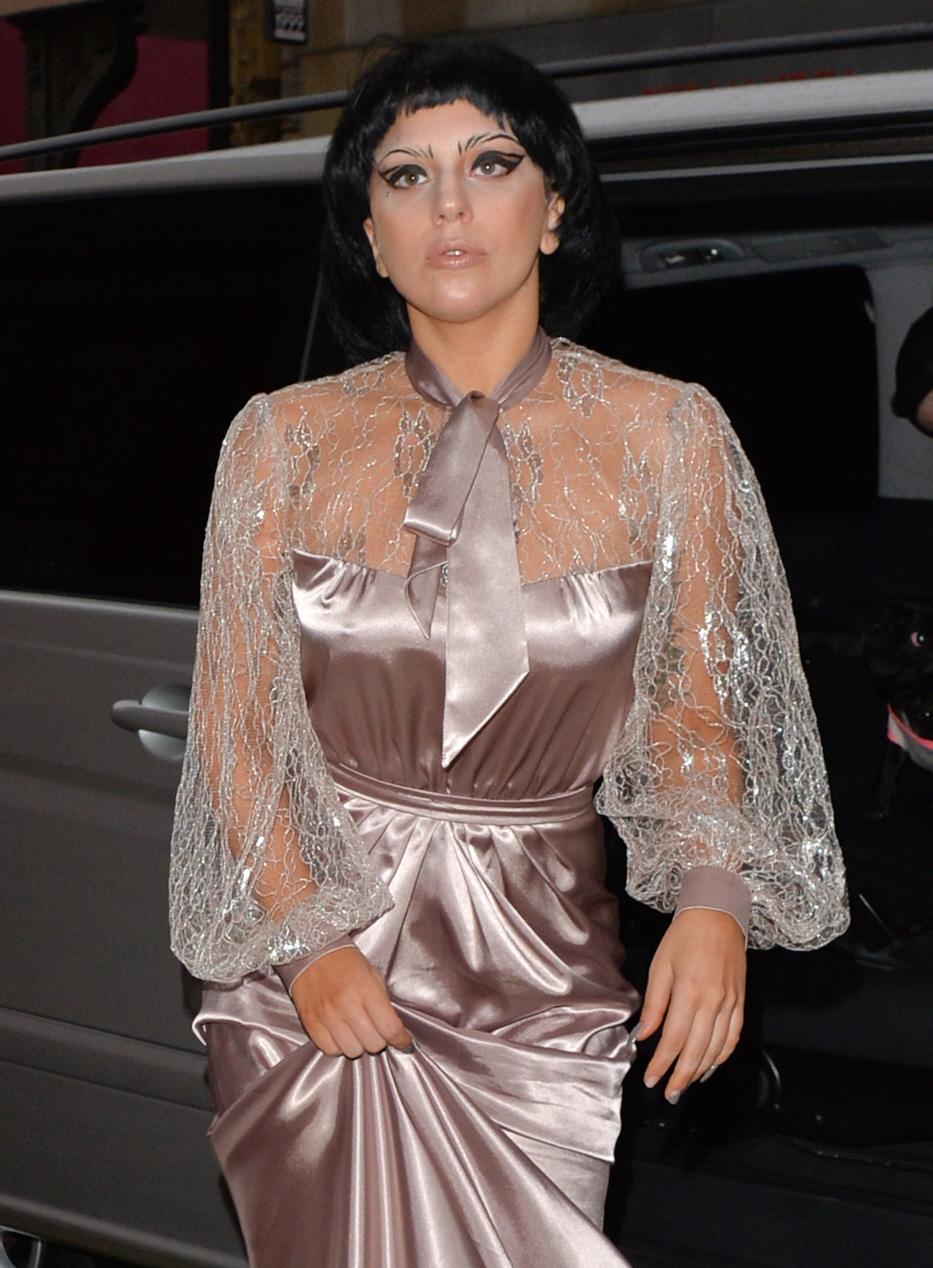 I've been complaining about Lady Gaga's bargain-basement Cher wig for about a month now. Gaga changed her look to go along with her duet album (with Tony Bennett), and her new "look" involved a dark, curly wig which looked matted and cheap most of the time. Honestly, though, Gaga has been looking better these days. She's gained a little weight and gotten some sun and she doesn't look so strung out.
Anyway, these are new photos of Gaga in Manchester, England yesterday. Gaga got a new wig. And it makes me miss the sad, budget-Cher wig. I guess Gaga couldn't let Beyonce have all of those juicy bangs trauma headlines! So Gaga had to pull out her worst Dorothy Hamill bowl-cut wig with baby bangs. SO AWFUL. The makeup isn't helping either. Oh well. Bring on the WTF—kery.
Meanwhile, Gaga just purchased a massive $24 million Malibu compound, according to TMZ. The mansion sits on 6 acres of prime Malibu land, lots of bedrooms, a pool, private gym, wine cellar, a horse stable (with enough room for eight horses!) and some kind of Batcave. Like, there's an underground safe room or "lair." Um… does anyone else wonder how Gaga can afford it? Don't get me wrong, she's made a lot of money over the past five years. But she's also spent like a drunken sailor and her albums aren't really selling like they once were. I kind of wonder if she's massively overextended.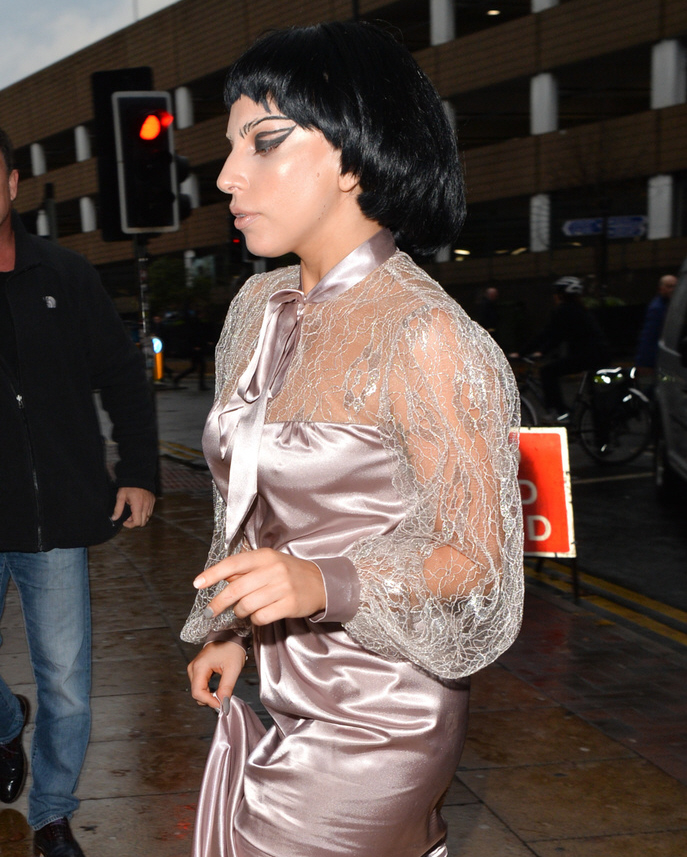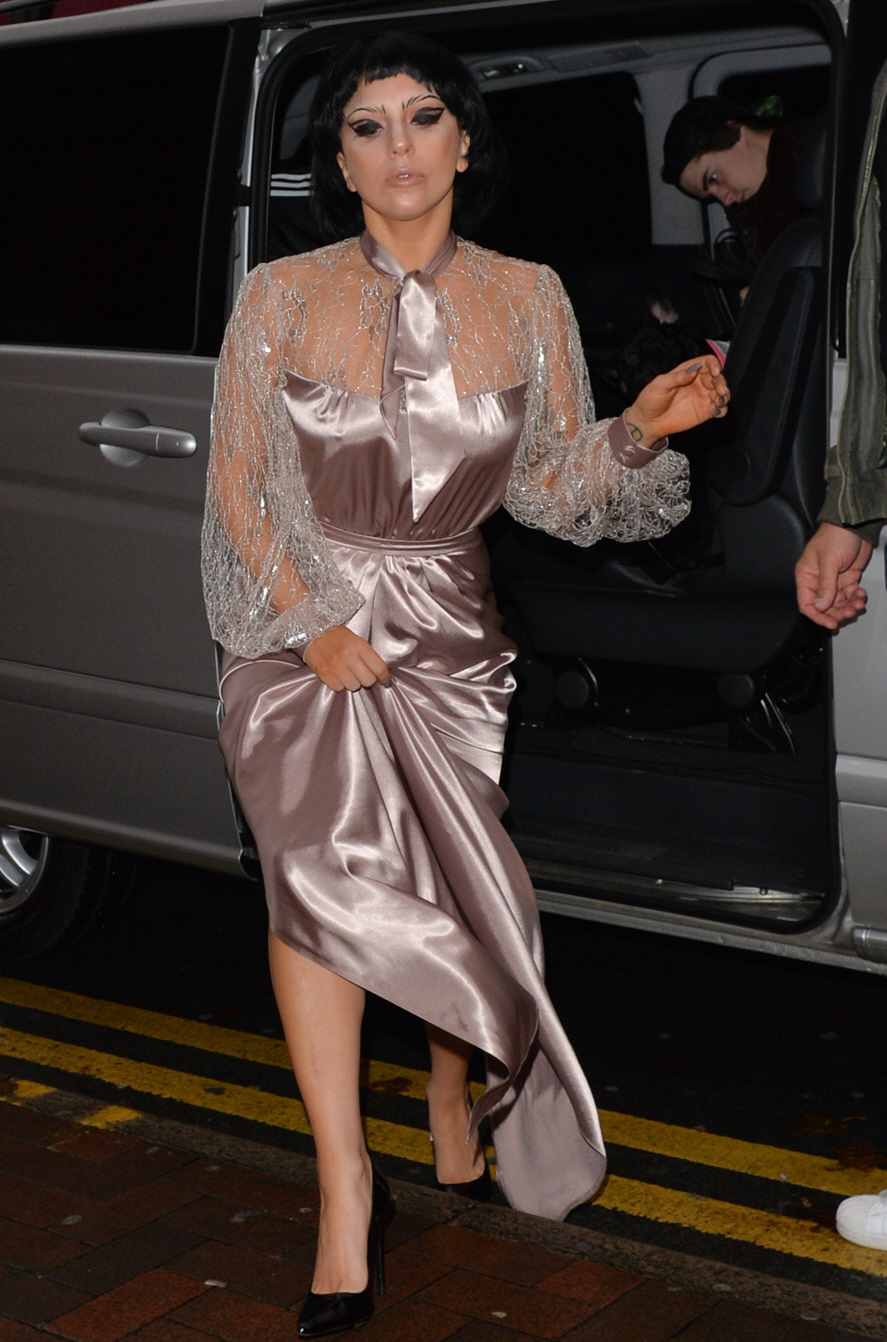 Photos courtesy of Pacific Coast News.