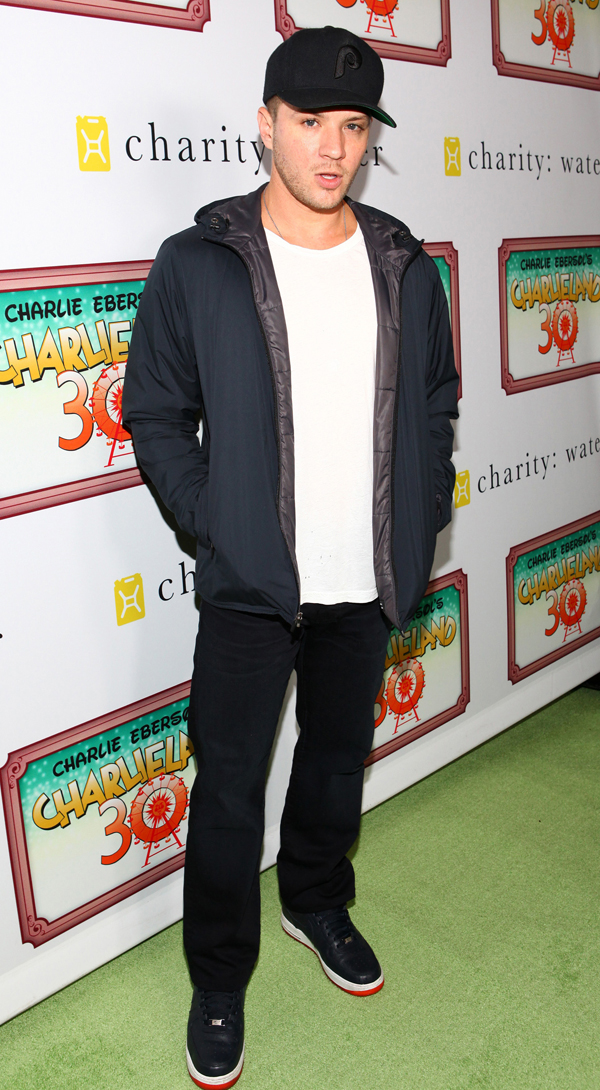 Ryan Phillippe is promoting his directorial debut, Catch Hell. Ryan co-wrote the script with a friend (Joe Gossett) and stars in the main role. Ryan says he "kind of plays himself," which is to say he plays an actor whose career has hit a lull. Not-Ryan is a character who gets chased by the paparazzi but can't land a movie. I don't know how close this is to the truth. Ryan hardly ever gets papped these days. He may simply be good at evading the cameras.
Ryan certainly feels like his acting career isn't the greatest. He spoke with the LA Times about how he dislikes all of his films — except for five of them, which he does not name. Mystery! Cruel Intentions has to be one of the good ones. The movie was pure cheese but a guilty pleasure for many. I hope Ryan's not dissing that movie, especially since he met the mother of his children during filming. I bet Ryan considers Flags of Our Fathers to be one of his good movies since Clint Eastwood directed it. He probably also liked Gosford Park; Crash was emotionally manipulative, but it won Best Picture, right? So he's gonna be proud of that one. Maybe Lincoln Lawyer?
The turning point in Ryan's career — 2011: "I did this terrible movie with 50 Cent [the heist flick, Setup]. It was just a situation I didn't want to be in. I was sold a bill of goods and it turned out to be something different, which is often the case in this business."

Where he is now: "It's certainly not a lament of mine that I've fallen out of favor in Hollywood. I've made 30-plus films over 20 years. And in my opinion, five of them are good. So you slave away and you work hard and you want to make something great, and a lot of times you end up disappointed. There are a lot of elements that are beyond your control when you're an actor for hire. So this is kind of the beginning of my wanting to take a little more control and be a little more involved."

He's tiring of acting: "Acting alone doesn't sustain me the same way it used to. Which I think is completely OK if you've done something for 20 years. Trying something else becomes really appealing."

His first time directing: "I love it bleeding together and being a question of how much is directly related to me or isn't. I'm proud of this movie. I came in on time and under budget. I got it done, and it is what it is. It's not giant. But I can't wait to do the next one — especially since I won't be required to be on-camera the whole time."
[From LA Times]
I don't know how to feel about this newfound trend of actors trashing their films. It bugs. Why must they appear so ungrateful for roles that struggling actors would love to play?
Ryan recently spoke about his co-parenting efforts with ex-wife Reese Witherspoon. They've led a relatively drama-free divorce. American citizen Reese has had far more drama on her own. Anyway, Ryan said he and Reese went on a family walk through Central Park and talked about how they shot Cruel Intentions there. Ava and Deacon "were tripping out on the fact that we were there shooting a movie before they were even a thought in our minds." I doubt Reese and Ryan went into great detail about this movie, right? The kids will see it on their own someday. And they will be sooo embarrassed to see their parents get it on.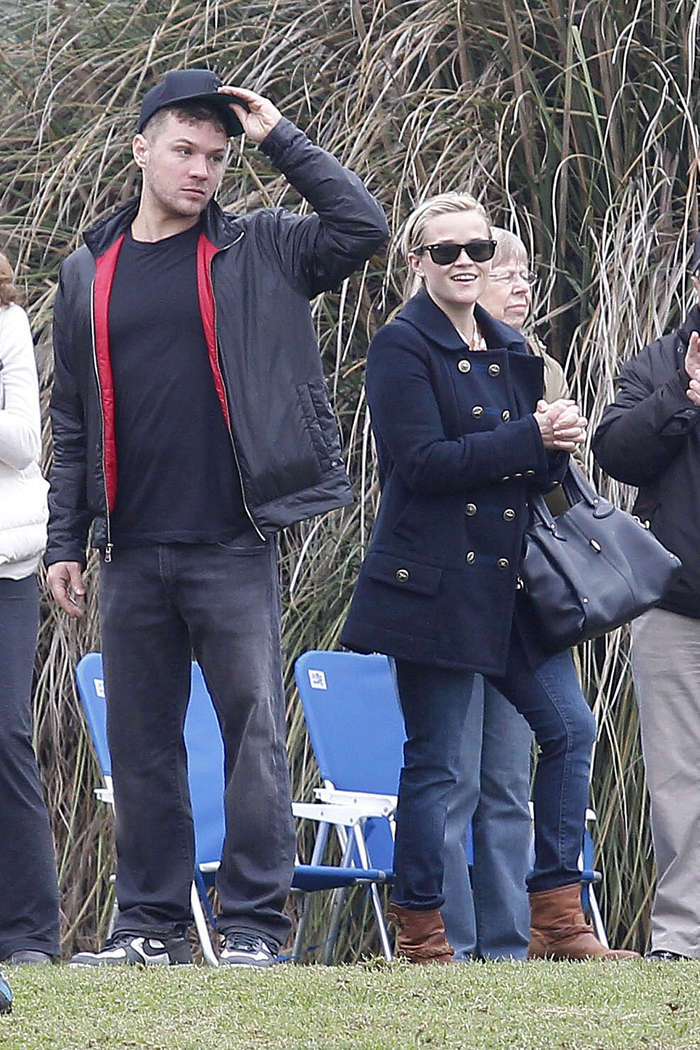 Photos courtesy of WENN