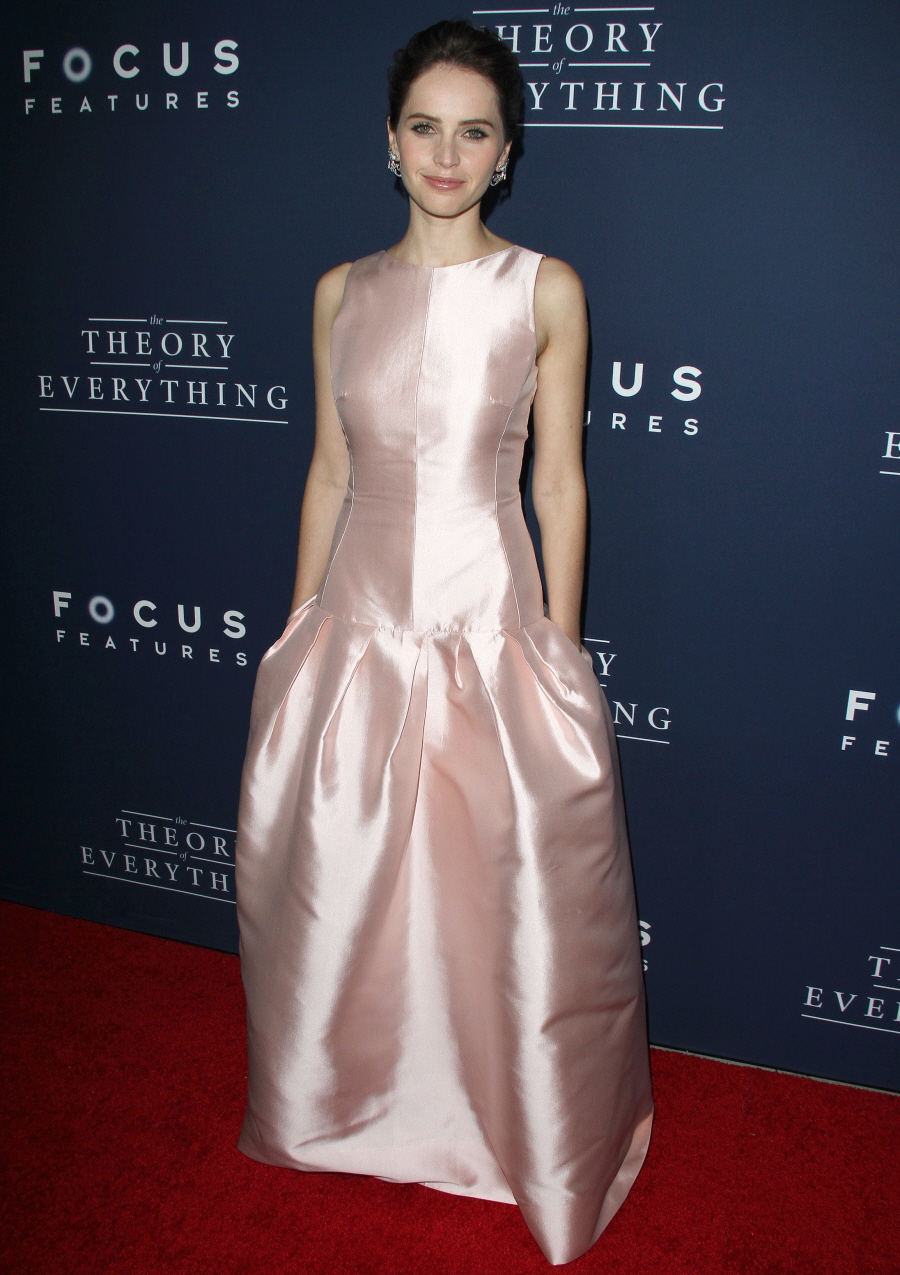 Dear Felicity Jones: save something for the Oscars, gurl! These are some photos from the LA premiere of The Theory of Everything last night. We already know that Eddie Redmayne is aiming for an Oscar nomination for his role as Stephen Hawking. But it's also pretty likely that Felicity Jones will get a nomination for playing his wife Jane Hawking, perhaps for Best Supporting. There's some confusion as to which category she would be included in – some say the role of Hawking's first wife is a lead-actress role, some say Felicity's chances would be better in the supporting category. Even though the lead actress category looks sort of week right now, I still think her chances would be better in supporting.
As for these photos… an excellent showing by Felicity. A pale pink princess Dior gown in silk satin, with Van Cleef & Arpels jewels. Great makeup, great hair, great princess dress (if that's your thing). This honestly would have been an amazing look at the Golden Globes or Oscars or BAFTAs, right? I always wonder what the rationale is when a celebrity woman finds this kind of perfect dress – does Felicity not want to jinx it by "saving" the dress for a bigger event, an event she might not get an invitation to? Oh well. This dress makes me happy though. I'm really hoping that this awards season has lots of interesting fashion p0rn. Felicity needs to bring it!
If you'd like to read a short interview with Felicity talking about meeting the real Jane, go here.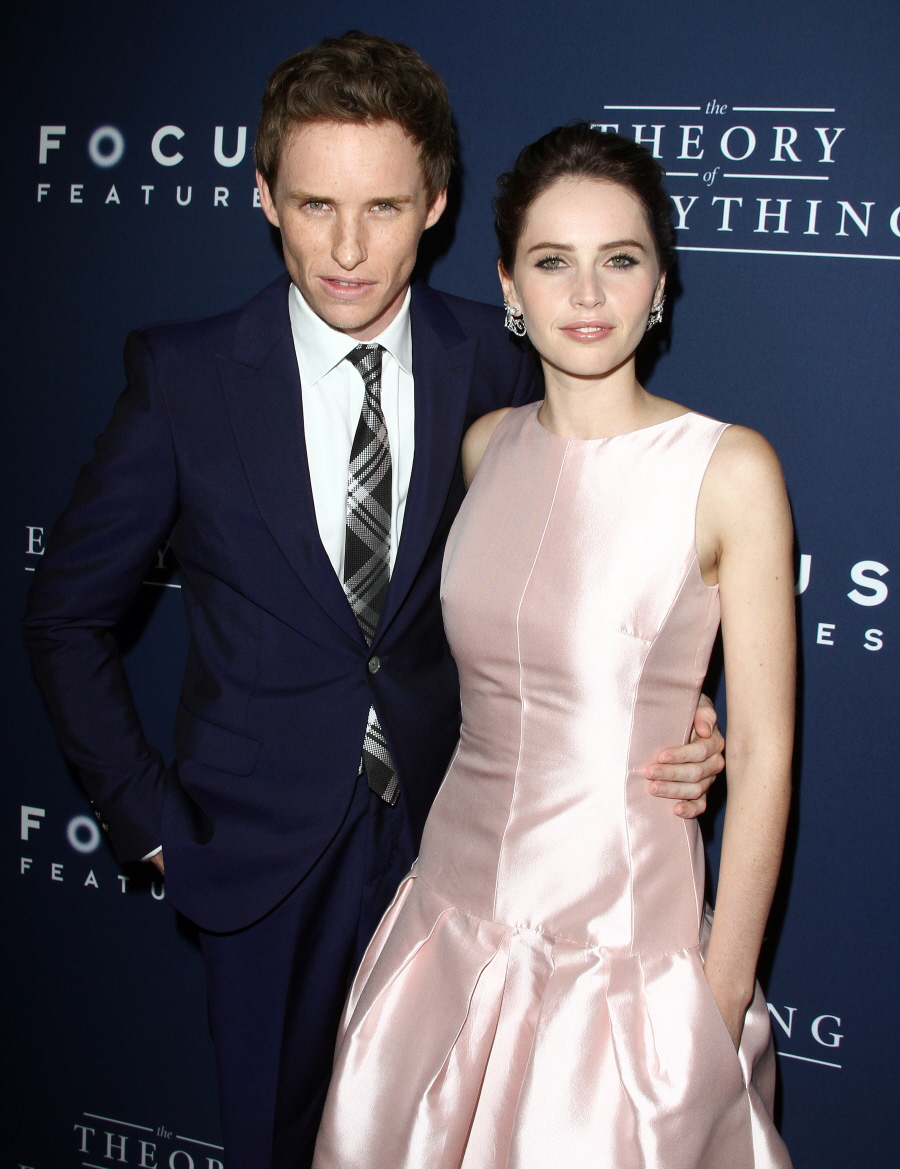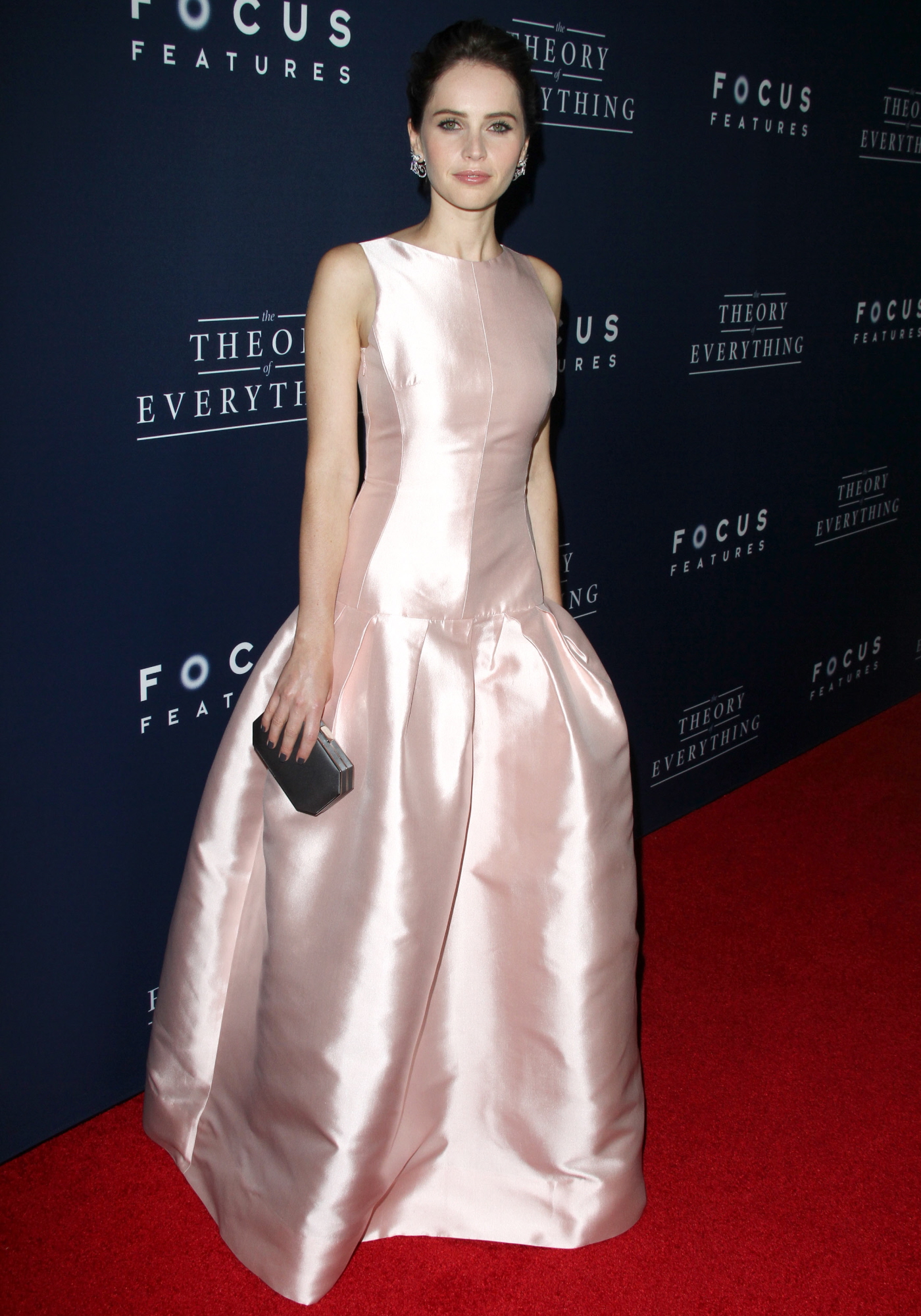 Photos courtesy of Fame/Flynet.