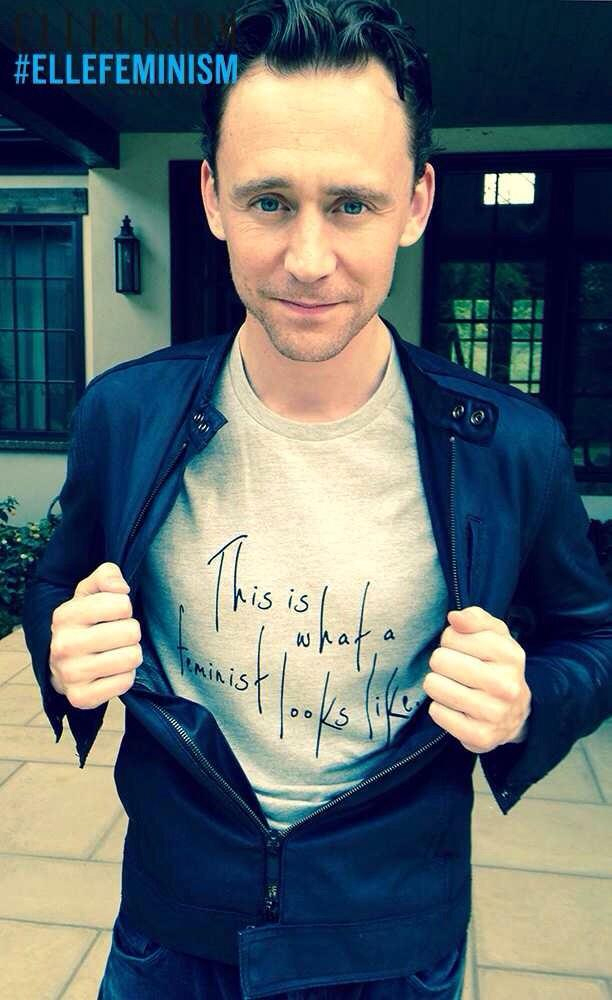 Here are some of the long-awaited photos from Elle UK's photoshoot of men wearing the "This is what feminism looks like" t-shirt. Tom Hiddleston posed in the t-shirt, which is getting a lot of attention. Benedict Cumberbatch, Eddie Redmayne, Simon Pegg and many more posed in the t-shirt too – go here to see Elle UK's slideshow. There was a kerfuffle because Prime Minister David Cameron refused to pose in the t-shirt. I have no feelings about that, truly. I do think Tom's photo is cute though. I just wish there were more photos of him general.
Meanwhile, you know how Tommy signed on to The Night Manager, a John le Carre miniseries adaptation? The last we heard, producers were still looking for a cable/network home for the miniseries. Now they've found it! The Night Manager will be coming to AMC, the cable channel responsible for Breaking Bad, Mad Men and The Walking Dead. That's pretty prestigious. Not quite HBO-prestigious, but it's still very good:
AMC has landed The Night Manager. Following a multiple-network bidding war, AMC has handed out a straight-to-series pickup for the John le Carre limited series, The Hollywood Reporter has learned. AMC declined comment, but sources say the cabler is looking at the project as a six- or eight-part miniseries.

The drama starring Hugh Laurie and Tom Hiddleston is being developed in partnership with the BBC, which will air the series in the U.K. Ink Factory (A Most Wanted Man) is also producing. David Farr (Hanna, Spooks) will pen the adaptation. AMC will also have partial ownership and will co-produce the series with Ink Factory and BBC One.

Published in 1993, le Carre's Night Manager follows Jonathan Pine, a British soldier turned luxurious hotel night auditor. Pine crosses paths with a French-Arab woman named Sophie with ties to Richard Onslow Roper, an English black marketer who specializes in weapons. The woman provides Pine with incriminating documents, which he forwards to a friend in British intelligence. After Sophie winds up dead, Pine works with intelligence operatives and goes undercover as part of a sting against Roper to avenge Sophie's death.

For Laurie, the series marks the in-demand actor's return to TV following his Emmy-nominated run on Fox's House. The show also will mark Hiddleston's largest U.S. TV role to date. The Thor and Avengers star previously featured in British black comedy Suburban Shootout, Wallander and more recently had voice roles on Robot Chicken and Family Guy.
Well, it sounds action-y and espionage-y, which is good… for me, because I love spy stories and I think le Carre writes very realistic spy stories (I would have been a great spy except that I LOVE to gossip). I think this is a good move for Tom's career, especially now that we know he's also coming back to his beloved role as Loki. Tom is showing off the kind of career/project diversity that is the hallmark of some of the great British actors. He's showing an ease and comfort with TV, stage and film work, in projects big and small and everything in between. It's very smart. It's also what Benedict Cumberbatch does!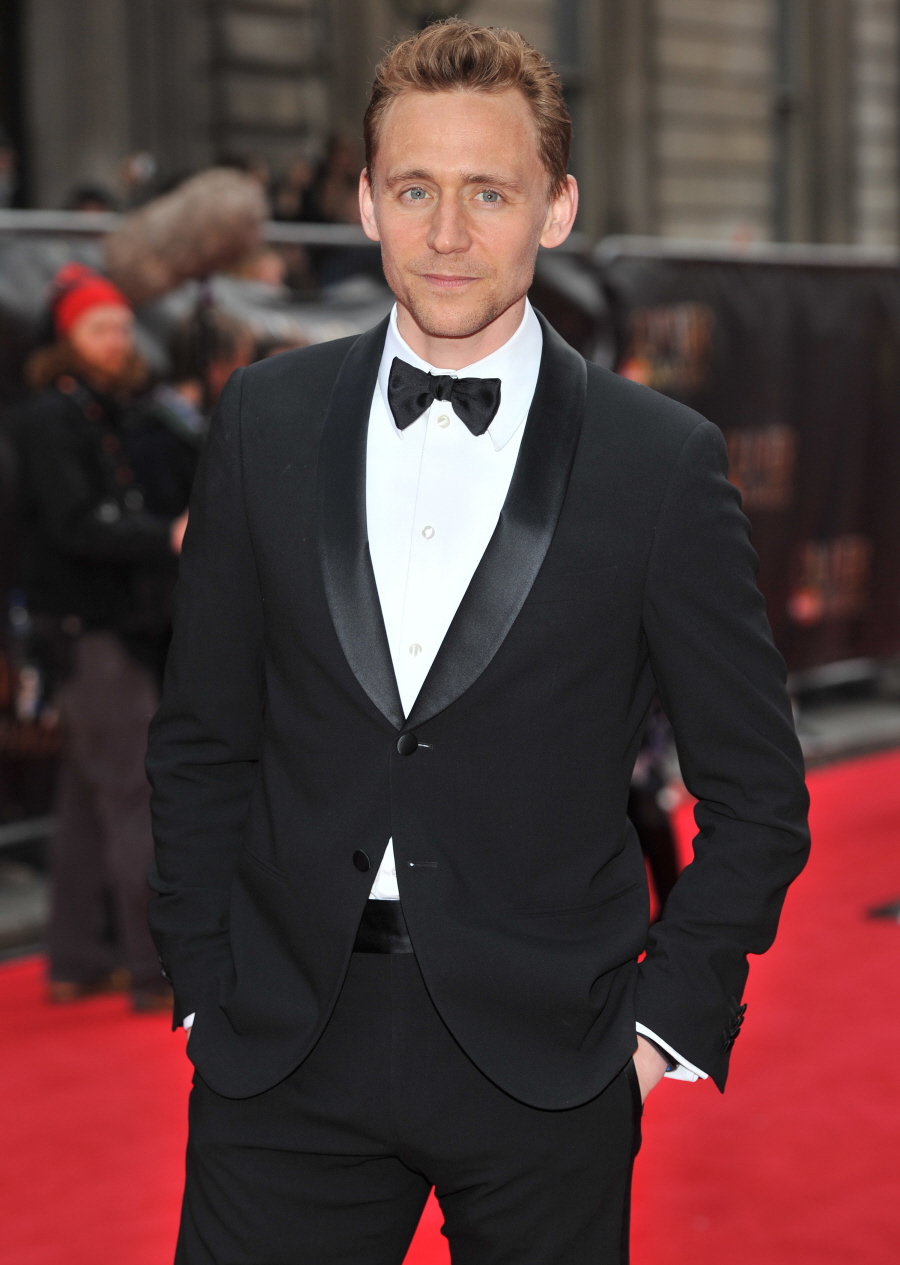 Photos courtesy of Elle UK, Fame/Flynet.