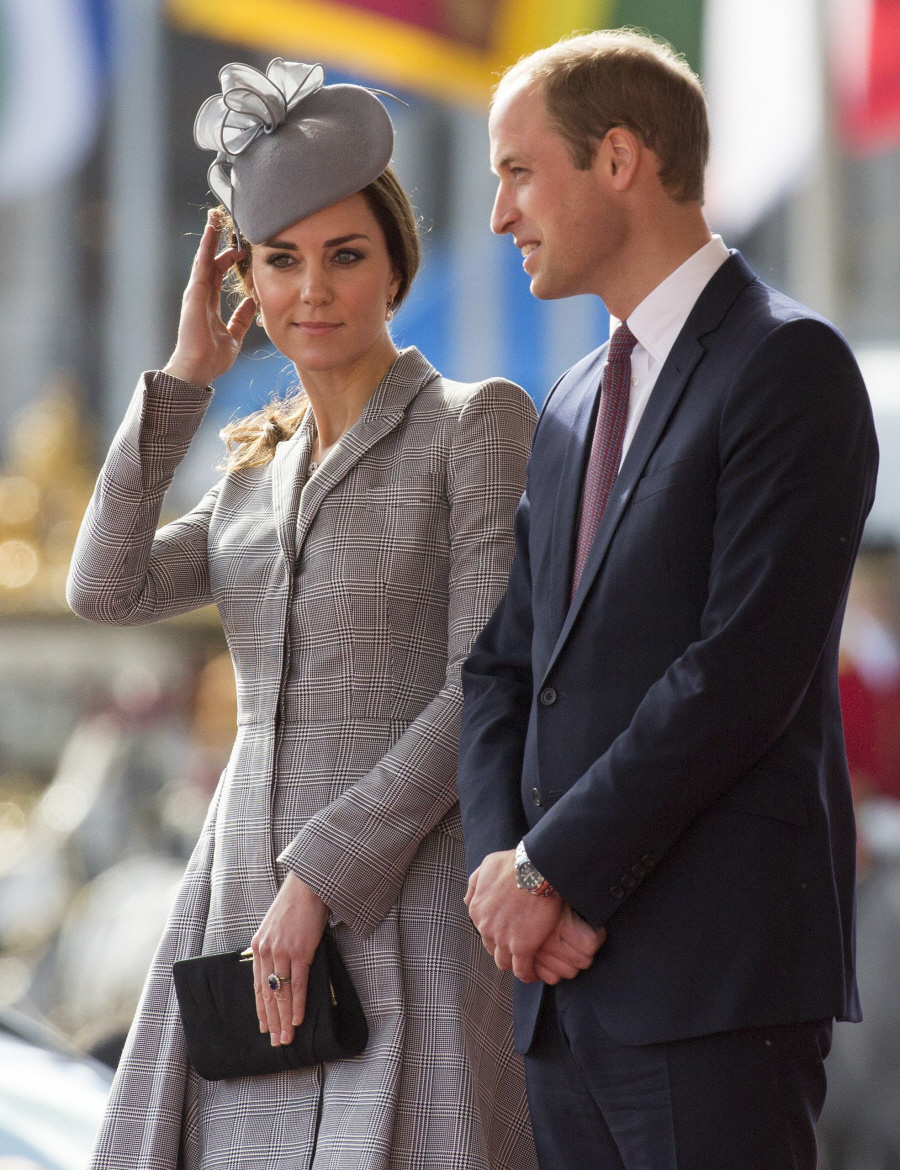 Duchess Kate is feeling better these days. I would imagine she's still a bit pukey, but overall, she seems to be feeling much better since she entered the second trimester. Thus, she finally got back to work last week, making three appearances over the course of three days. It was a stunning return to work ("work") since she had been gone from public view since August. And now that she got some galas under her belt, it's time for another vacation! YAY! Now we know she's really feeling better!
Have Kate Middleton and Prince William gone away on a babymoon? According to The Sun, the Duke and Duchess of Cambridge have taken a vacation (with Prince George!) to Balmoral Palace this week and are relaxing before the arrival of their second child early next year.

The family of three took a flight from Heathrow Airport on Tuesday into Aberdeen, the airport closest to the Scotland estate. And while Queen Elizabeth II and Prince Philip are currently not in town, a full staff is on hand to cater to William, Kate and little George's every want and need.

The trip is good news for the expectant royal, who had been previously suffering from severe morning sickness. Just last week, the brunette beauty made her first public appearance since announcing that she was pregnant with baby No. 2.
I love the feeling of "our long international nightmare is over, she's finally well enough to go on vacation!" So, should we just give William and Kate this vacation? I mean, they "went without" a real vacation this summer, choosing instead to simply not work for a few months and spend time overseeing some of the many (unnecessary) renovations on Anmer Hall. That wasn't a "real" vacation, right? So… have they earned this? HA!
Oh, and I got the chance to read the full Life & Style cover story this week – I previewed the piece yesterday. There are some other details and the whole piece is very "woe is Kate, the Queen is such a big meanie." Which would have been a better angle if not for the vacation, you know? If she's well enough to travel to Scotland for a vacation, she's well enough to work. Apparently, Kate still felt very ill when she met the president of Singapore and she almost barfed on him. Kate "was terrified she would be sick in front of all of the cameras" and the royal aides were prepared to usher her out of the room at a moment's notice in case she needed the use of The Royal Barftorium.
L&S actually wrote this perfect sentence: "Before the queen dragged her back to the palace, Kate was being taken care of at her parents' cozy $7.4 million mansion." A source says: "Kate would have loved to have stayed in her sickbed, but Queen Elizabeth decided the time had come for her to take her place on the world stage." As for Kate's Marilyn Moments, the Queen "has long bullied" Kate over her clothing choices and the Queen believes Kate should simply buy longer dresses and sew weights into the hems. Makes sense to me?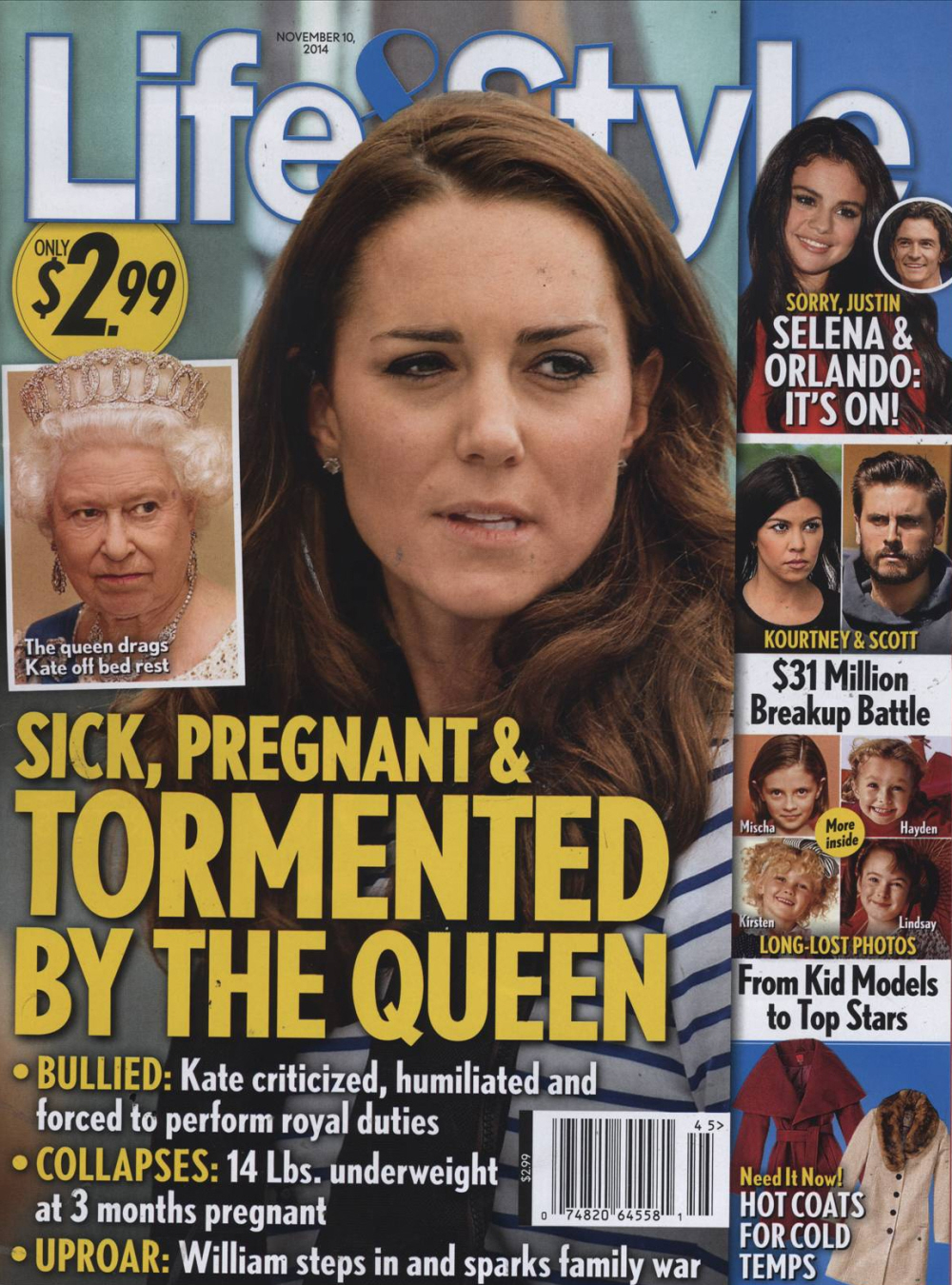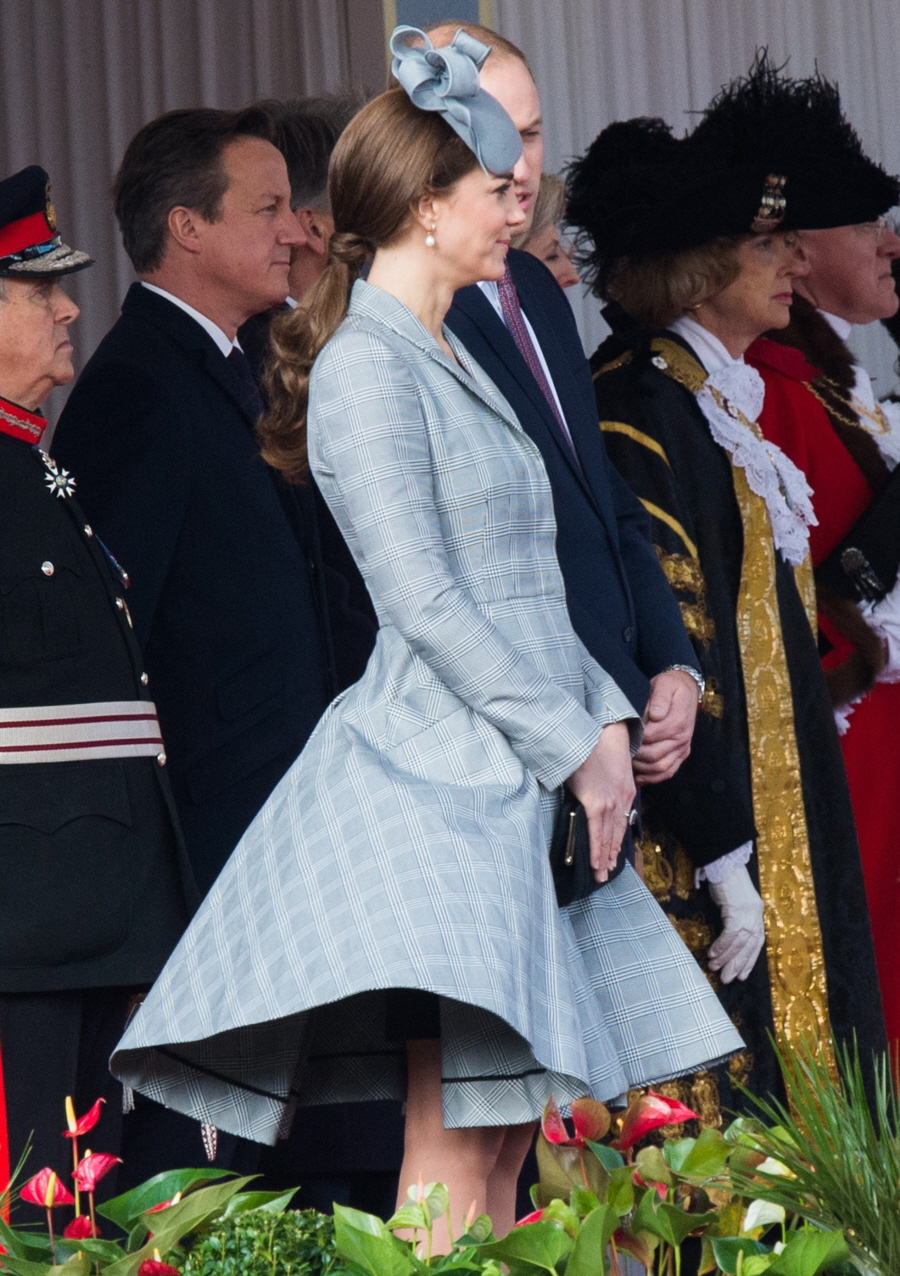 Photos courtesy of Fame/Flynet and WENN.