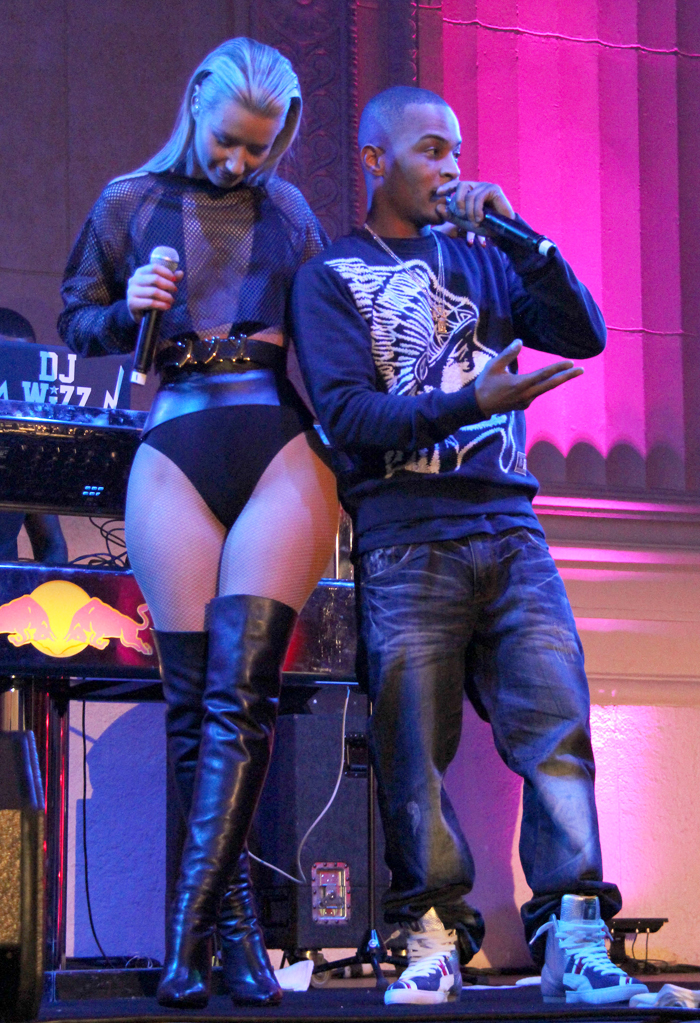 T.I. is promoting his ninth album, Paperwork, so he's been doing a few interviews. Before I get to his quotes, a brief refresher would help. T.I. mentors Iggy Azalea and often defends her in the press (with or without success). T.I.'s very loyal to Iggy when it comes to her art, but his attitude towards her interactions with other rap artists feels different.
Iggy has a few high-profile feuds under her "Fancy" belt this year. Nicki Minaj shaded Iggy not once but (possibly) twice. A few weeks ago, Snoop Dogg called Iggy foul names and made fun of her makeup-free pap shots. T.I. reportedly made a phone call to Snoop, who faux-apologized to Iggy.
T.I. spoke with Vibe Vixen for a #CRWN sitdown. Iggy's feud with Nicki came up in conversation. T.I. also talked with MTV about the Snoop Dogg debacle. T.I. feels like the girlfight was very different than what happened with Snoop. How shocking:
On the Nicki vs. Iggy feud: "Women can't get along." He also added that Nicki was jealous because Iggy "took a lot of motherf—ers' spots."

On the Snoop vs. Iggy feud: "I didn't make Snoop do anything. I stepped in when it became a public topic of discussion. When it stopped being between two people and it was being observed by the world, and it was almost like people were tuning in just to see what was happening next. Me and Snoop have a long-standing personal and professional relationship. I have a huge amount of admiration, love and respect for him and for what he's done for the game — for people like me to be able to do what we do — and when I called him it was a very, very, very cordial, respectful [conversation]. He immediately said he knew what I was calling about and just assured me [that it was] nothing to even worry about. It's over with. And we started talking about something else immediately."
[From Vibe Vixen & MTV News]
T.I. believes that Nicki and Iggy couldn't help but fight because "women can't get along." As if women have nothing better to do than roll around in a pit of mud and pull each other's hair extensions. But Snoop? T.I. respects Snoop. That feud was nothing to worry about because dudes can work it out. What a gross attitude from T.I., but I'm not surprised.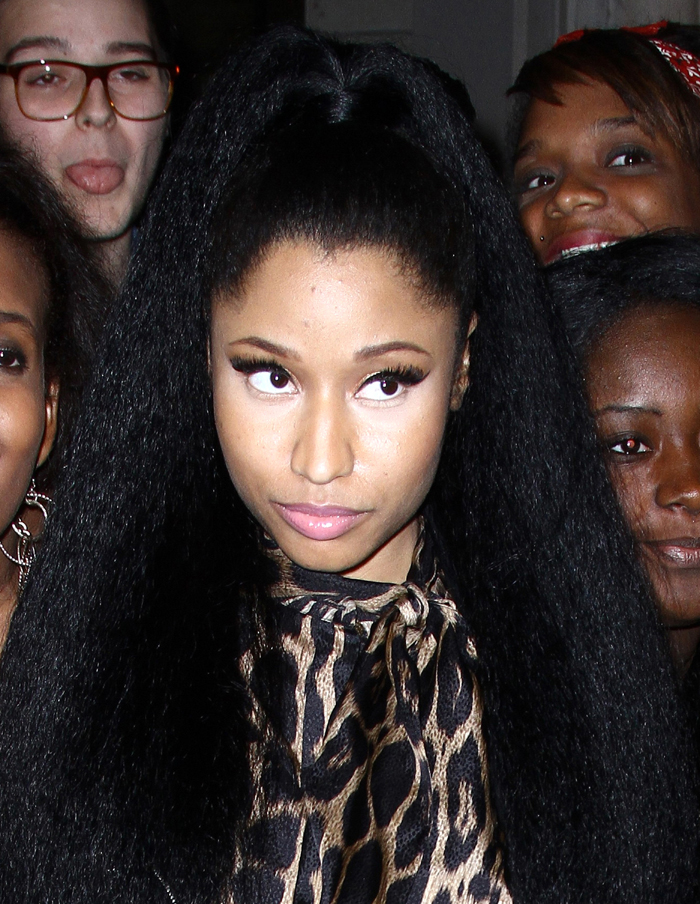 Photos courtesy of Fame/Flynet & WENN