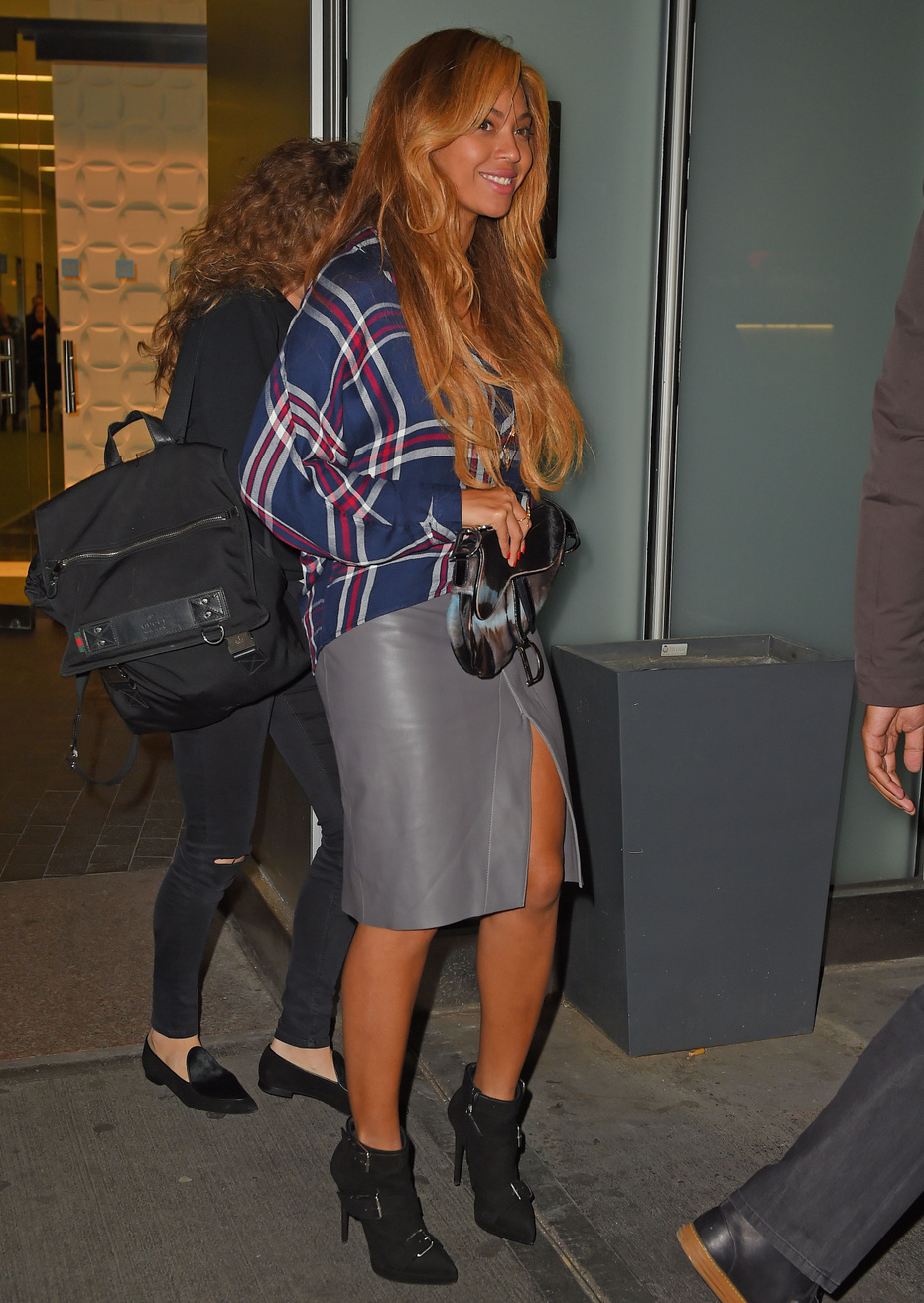 Here are some photos of Beyonce out and about last week, pretending like the baby bangs never happened. Beyonce's wig situation is interesting, but I'll save that conversation for another day. Soon after these photos were taken, Beyonce dressed up as Janet Jackson for Halloween. Blue Ivy was Michael Jackson, circa the Rhythm Nation era (God, I loved that era). Then Beyonce dressed up as a sad Frida Kahlo for a second Halloween party – go here to see some photos. There are also some photos of Beyonce and Jay-Z at a Nets game last night and Beyonce is wearing a new bob wig – go here to see.
So, why has Beyonce been so visible/thirsty lately? Some say she's still off her game because of the mess with Solange and all of the reports about her marriage drama. But some think Beyonce is about to drop another "surprise" album, although I don't know how it could be a surprise considering there has been widespread reporting about this album. Billboard churned up the speculation yesterday when they drew attention to this tweet of Beyonce's "platinum album" track list… allegedly.
BEYONCÉ platinum edition track list. pic.twitter.com/KmlDjWDllg

— Beysus † Godga (@GagaLovesBey) November 1, 2014
So is it on? Us Weekly says it's on.
Who run the world? Beyonce is back at it with plans to release new music, the Grammy winner announced on Tuesday, Nov. 4. The "Partition" singer, 33, is putting a spin on her industry-changing 2013 album Beyoncé, re-releasing the self-titled album as a Platinum Edition Box Set. The package of two CDs and two DVDs will include all of the original songs and videos included on the original album, as well as copious additional footage and music.

Mrs. Carter will debut two brand new songs with the release of the new edition, dropping tracks called "7/11″ and "Ring Off."

The record will also include four new remixes of previously released Beyonce material. The additional audio CD boasts a "Flawless Remix" with Nicki Minaj, a "Drunk in Love Remix" with Kanye West and Beyonce's husband Jay Z, a "Blow Remix" with Pharrell Williams, and a "Standing on the Sun Remix" with Mr. Vegas. This will be the first time that "Standing on the Sun" has made it onto an album, as it was previously released as a promotional song for an H&M campaign.

The supplementary DVD will feature video of live performances from Beyonce's Mrs. Carter Show World Tour, with the addition of commentary from Queen Bey herself. Due out on Monday, Nov. 24, the package will also include a 2015 Beyonce calendar and various photo booklets.

The news of the box set follows widespread rumors that Beyonce would be debuting a second half to her smash hit album. The talk was sparked by a photo making the rounds, which showed a supposed release from Bey's Parkwood Entertainment and Columbia Records. While the widely circulated image was correct about the four-disc set, the tracklist did not match the official release from Beyonce's camp.
So, there you go. The Hive has been appeased. It actually sounds like a pretty decent "box set" with some interesting new and newish material. People actually were clamoring for more Nicki Minaj remixes, although didn't we already hear Kanye's "Drunk In Love" remix? And didn't it suck?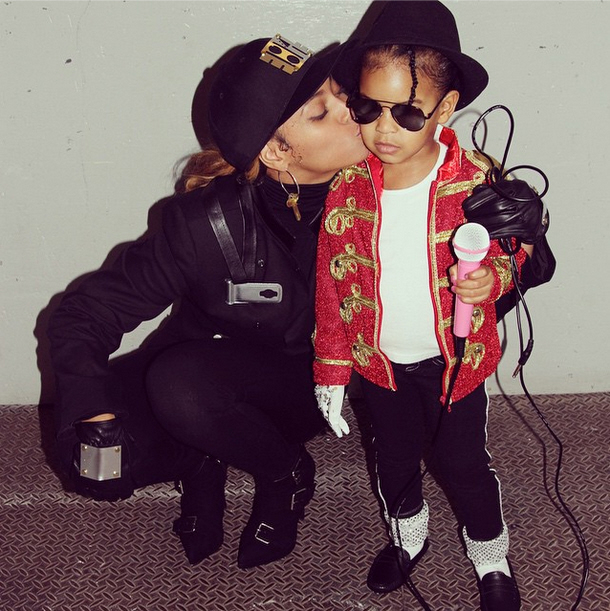 Photos courtesy of Bey's Instagram and Pacific Coast News.