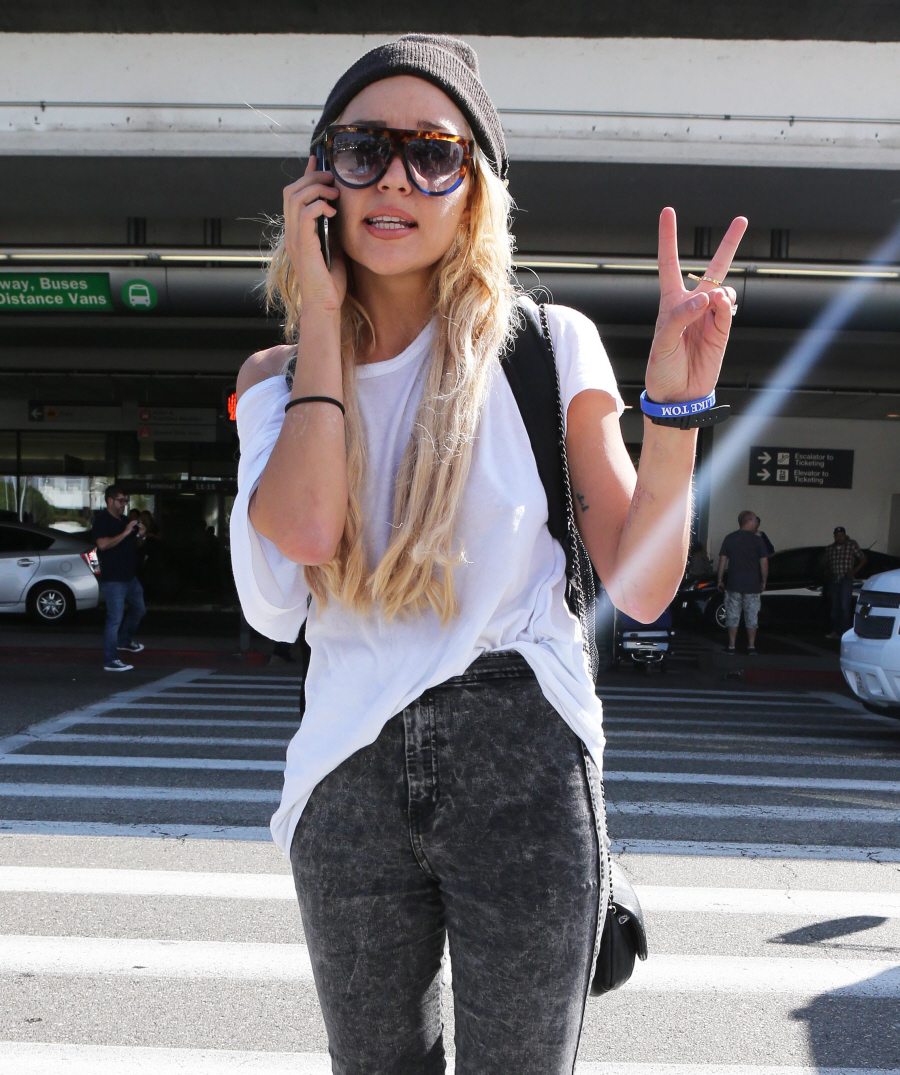 When we last checked in with Amanda Bynes, she had been released from a psychiatric facility on Thursday and she's spent the last four days wandering around LA, talking to herself, eating a lot of food and trying to check into various hotels. Amanda's parents got a conservatorship over her finances and medical care last week, but as of yet, Amanda still isn't back in a psych facility. Then, last night, Amanda got on Twitter and tried to explain what's happening:
Amanda Bynes announced that she has been diagnosed as bipolar and manic depressive and is taking medication. The former All That star revealed the news via her Twitter account early Tuesday morning.

"I was diagnosed bi – polar and manic depressive so I'm on medication and I'm seeing my psychologist and pyshchiatrist weekly so I'm fine ," she tweeted. In a series of tweets, Amanda continued, "I'm not living with my parents. I'm not legally obligated to. My lawyer said if I comply with the courts and take my meds and see my psychologist and pyshchiatrist weekly then I will get unconserved. Thank GOD."

In October, Amanda posted tweets alleging her father had verbally, physically and sexually abused her. She quickly retracted her claims and deleted the tweets. "My dad never did any of those things," she wrote. "The microchip in my brain made me say those things but he's the one that ordered them to microchip me." She deleted that tweet, too. Shortly after, Amanda was hospitalized on an involuntary emergency psychiatric hold.

A conservatorship hearing was held while Amanda was hospitalized. A judge ruled that Lynne will have control over her financial and medical decisions pending a hearing set for Feb. 24, 2015. "I need to get an apartment and my parents won't give me access to any of my funds," Amanda, 28, tweeted Tuesday.

Amanda also tweeted that her parents have put her on a $50 a day stipend, but she has since deleted that post. "It's really annoying," the Hairspray star wrote of her alleged allowance.
To be fair, just this morning Amanda tweeted: "I was at a friends apartment last night and one of my friends tweeted my phone , sorry guys !" Which might mean she's about to delete all of the tweets about her bipolar diagnosis and claim that someone else wrote all of that stuff. And she might even be right – I'm sure one of the "friends" in Amanda's head did write those tweets. I have no doubt that Amanda was diagnosed as bipolar and manic depressive, but I have EVERY doubt that she's on her meds right now.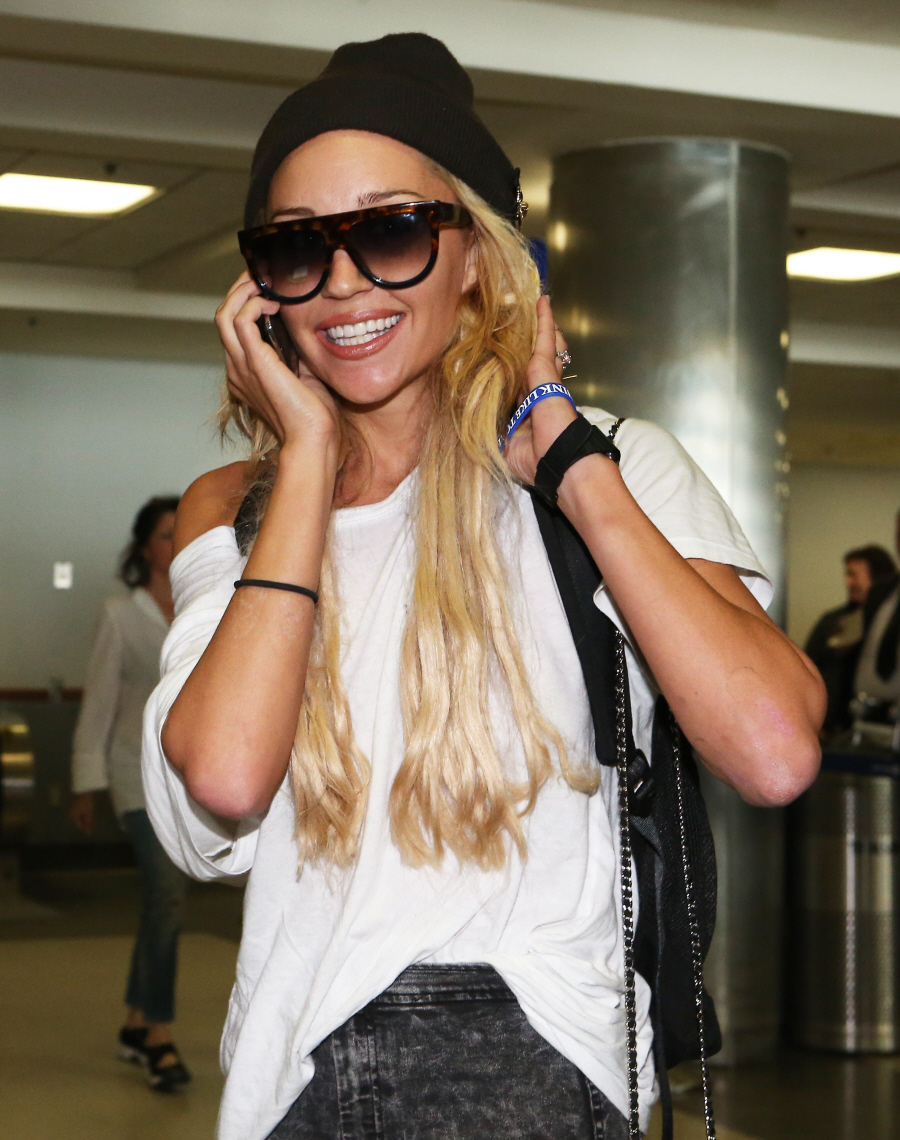 Photos courtesy of Fame/Flynet.