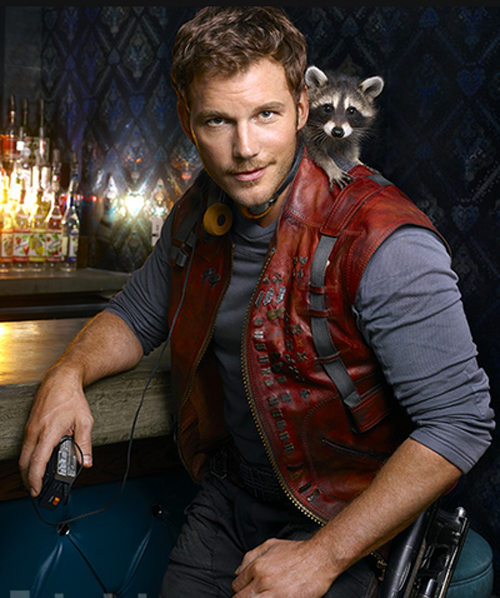 Earlier this week, Kaiser wrote about the possibilities for People's Sexiest Man Alive 2014. She covered many suspects like Prince Harry, George Clooney, the Cumberbatch, and Hiddles. I suspected that Ben Affleck could take the title (again) because the SMA always has something big to promote. Affleck's got Batman v. Superman on the way, and Gone Girl was a huge success this year.
Kaiser and I both assumed Chris Pratt would make the list. Lainey thought Pratt would score the title because he's had a breakout year. He already burrowed into the public consciousness with Parks & Rec before Guardians of the Galaxy made him a phenom. He has Jurassic World on the way. Plus he has a newly ripped bod and can still talk about emotional eating. The ladies love him. Or they did for about a month. I think a lot of you burned out on Pratt fast, but he's a fantastic, all-around nice guy. And he adores his wife.
Well, it sounds like Pratt stands a solid chance of winning. The New York Daily News spoke to People insiders who say Pratt is one of two top candidates. The other dude? One we haven't mentioned at all … Neil Patrick Harris. Let's do this:
People magazine is gearing up for its annual "Sexiest Man Alive" issue — and Confidenti@l has learned that Chris Pratt and Neil Patrick Harris are two of the front-runners for the coveted title.

"Guardians of the Galaxy was a huge movie and it is still fresh in People's minds. The film made Chris Pratt a star and overhauled his image from that cute guy on Parks and Recreation to a buff heartthrob," one magazine insider tells us. "If he can make blockbuster money, he can sell a ton of magazines is the thinking. What The Hangover did for Bradley Cooper this film did for Chris. It's his year."

According to Forbes, Guardians is set to make a worldwide minimum of $730 million, making it one of the highest-grossing films in history. Add that box office power to Pratt's boy-next-door charm, his marriage to successful actress Anna Faris and his newly minted dad status, and it ups his "it" factor.

"Most importantly, he is a good guy. Everyone likes him," says our source. "He's genuinely funny and these are qualities that the magazine's readers care about. He's not involved in a scandal, he's a family man. It goes a long way when considering that (Sexiest Man Alive) cover."

However, Neil Patrick Harris is also being strongly considered.

"People has never had an openly gay 'Sexiest Man' before. It would certainly make news and generate buzz for the magazine," says our insider. "Plus, Neil is going to be hosting the Oscars. He's in Gone Girl,' he was just on Broadway. He's also happily married with kids. He is having an amazing year."

We're told this year Channing Tatum is up for a spot inside the magazine again, and that Matthew McConaughey, Ben Affleck and Jamie Dornan are all being considered for a spot inside as well — although our source said nothing is confirmed until the glossy goes to print.

"Things can always change, but these are the favorites," says our source.

People editorial director Jess Cagle tells us: "Chris Pratt and Neil Patrick Harris are both amazing and sexy, and I would be proud to have either of them on the cover of People. But I don't want to comment on the selection or contenders for Sexiest Man Alive. It's a sacred thing and you'll just have to wait till next week to find out who it is."
[From NYDN]
Neil Patrick Harris would be an outstanding choice. Yes, he must win! I dig Pratt, but NPH would be a groundbreaking selection. He's also a happily married man and has had a good year. Just think, the dude who played Doogie Howser could be the Sexiest Man Alive. What do you think of these choices? Like Kaiser already said, almost anyone would be a better pick than Adam Levine. Pratt seems like the obvious choice, almost too obvious. Let's go with NPH, People.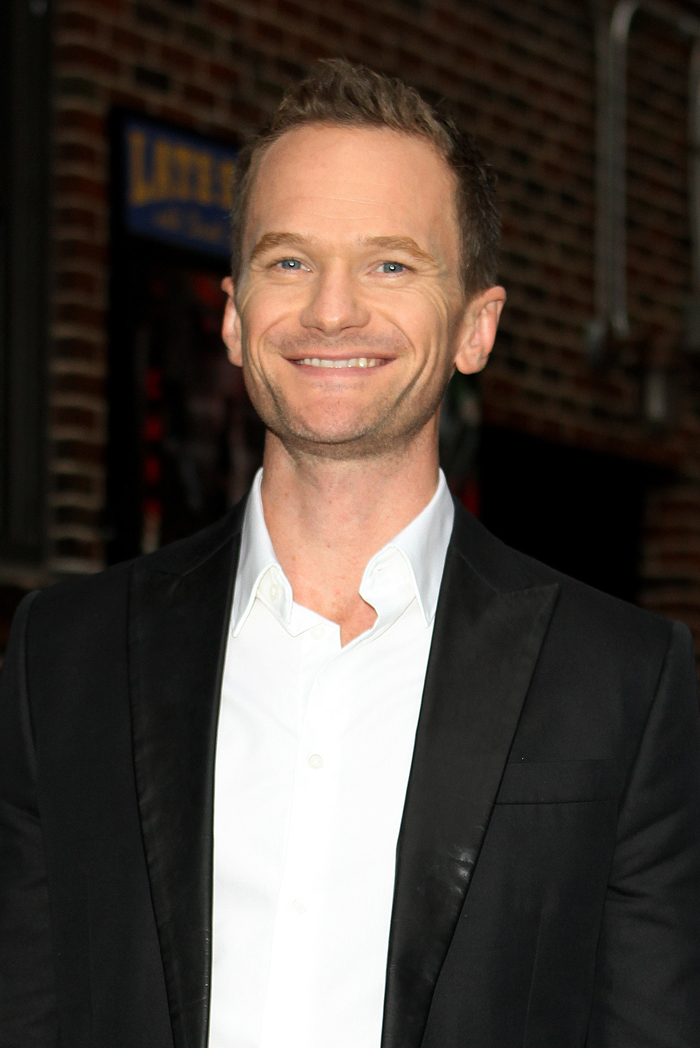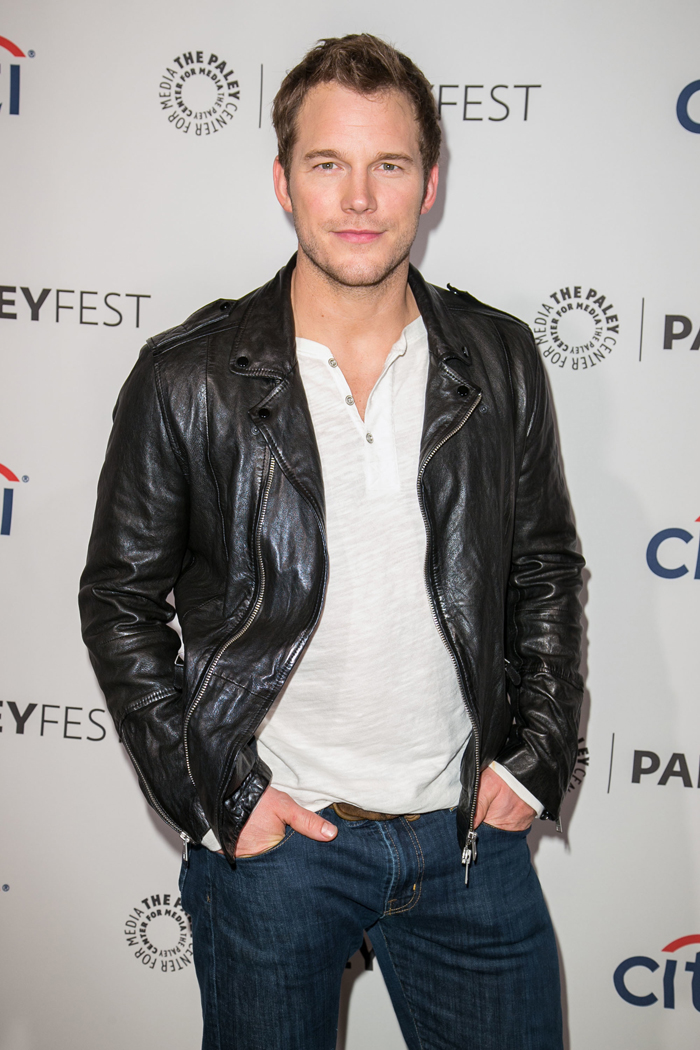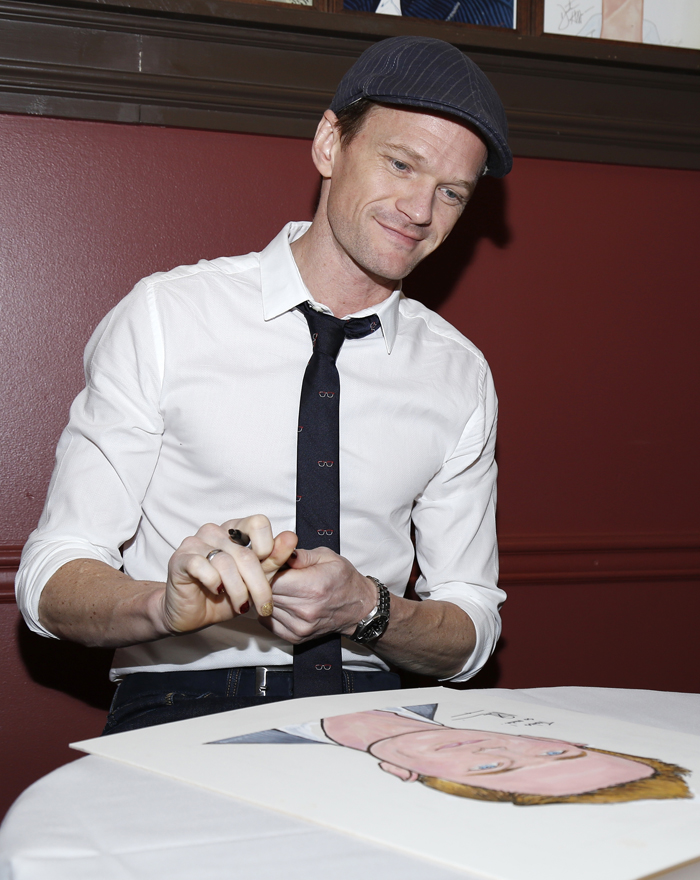 Photos courtesy of EW.com & WENN