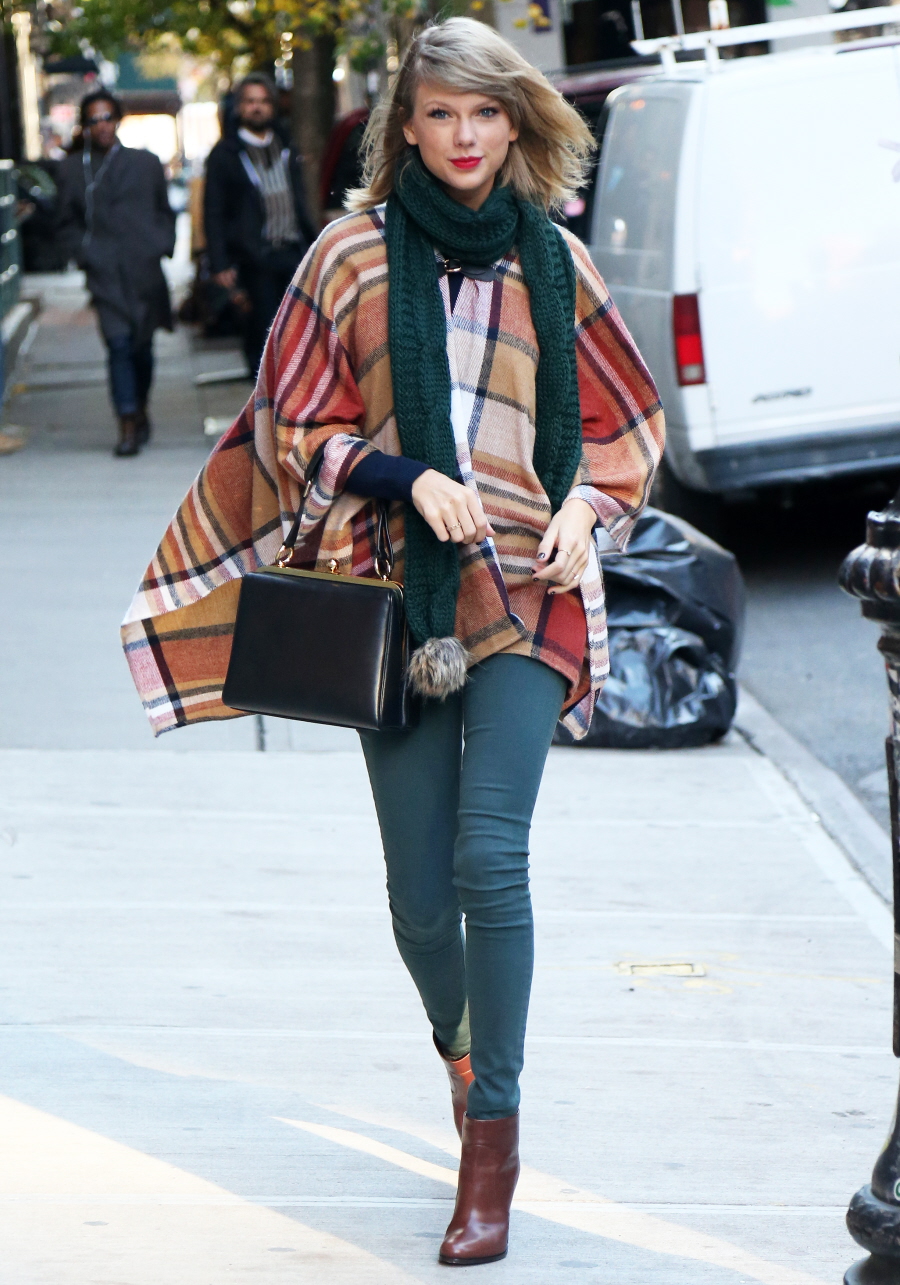 Yay, the daily pap sessions have continued for Taylor Swift! I was wondering when we would start seeing Swifty's autumn/winter styles. She's still stuck in autumn, even though it felt like the cold, dead hand of winter here on the East Coast this weekend. These photos of Swifty are from Friday. I like the poncho thing and I'm okay with boots. The skinny jeans are blah to me, but she has the legs for them. We should be seeing more of Swifty in NYC for the next few months and then next year, she starts her tour to support 1989. The tickets are already selling like hot cakes. You see, Swifty just has her music these days. She has her music, her money, her girlfriends and her vast real estate portfolio. But that it!! No boyfriend. And for some reason, people are still asking her about boyfriends.
Nothing broke her heart more than this. Taylor Swift opened up to Us Weekly about picking up the pieces after her past relationships, saying all she wanted was for people to focus on her music rather than her love life.

"It broke my heart!" the 1989 singer, 24, tells Us. "I was selling out stadiums and it was all people talked about." So, after her last relationship (which ended with Harry Styles in early 2013), Swift put boys on the back burner and instead, returned to the recording studio where she diligently worked on her fifth studio album.

After selling 1.28 million copies of 1989 in its first week, Swift has finally reached a point where the world is buzzing about her talent. "Now people talk less about the things that don't matter," she tells Us. It's working: 1989 remains at number one on the Billboard 200 for the second week and is projected to remain at the top spot for a third.

Swift also goes through some of her tracks on the album with Us, including "All You Had to Do Was Stay," "How You Get the Girl," and "Wildest Dreams." The singer-songwriter says "Stay" was inspired not by a real-life romance, but rather a dream.

"I was trying to talk to someone important," she recalls of the reverie. "And that's all that would come out of my mouth. I woke up so weirded out!"

She also "totally" agrees with Us that "How You Get the Girl" serves as an instruction manual for men. "It's written for a guy who has broken up with his girlfriend, then wants her back after six months," she reveals. "But it's not going to be as simple as sending a text like, 'Sup? Miss you.'" She adds, "That won't work. You need to do all the things I say."
"It was all people talked about!" Because it was all SHE talked about! It was all she sang about! And now all she talks about is how she doesn't have a boyfriend. I read some pro-Swifty piece about which songs on this new album are about Harry Styles, and most Swiftaholics believe that there are at least two or three that Harry specifically. It's not the whole album, but it's enough to make you wonder. Like, I wonder if she's going to need to have at least two boyfriends and bad breakups before she writes the next album. Oh, and you know who is her tour's opening act? Vance Joy. He's a cute guy and he would date her and then break her heart properly. I look forward to it.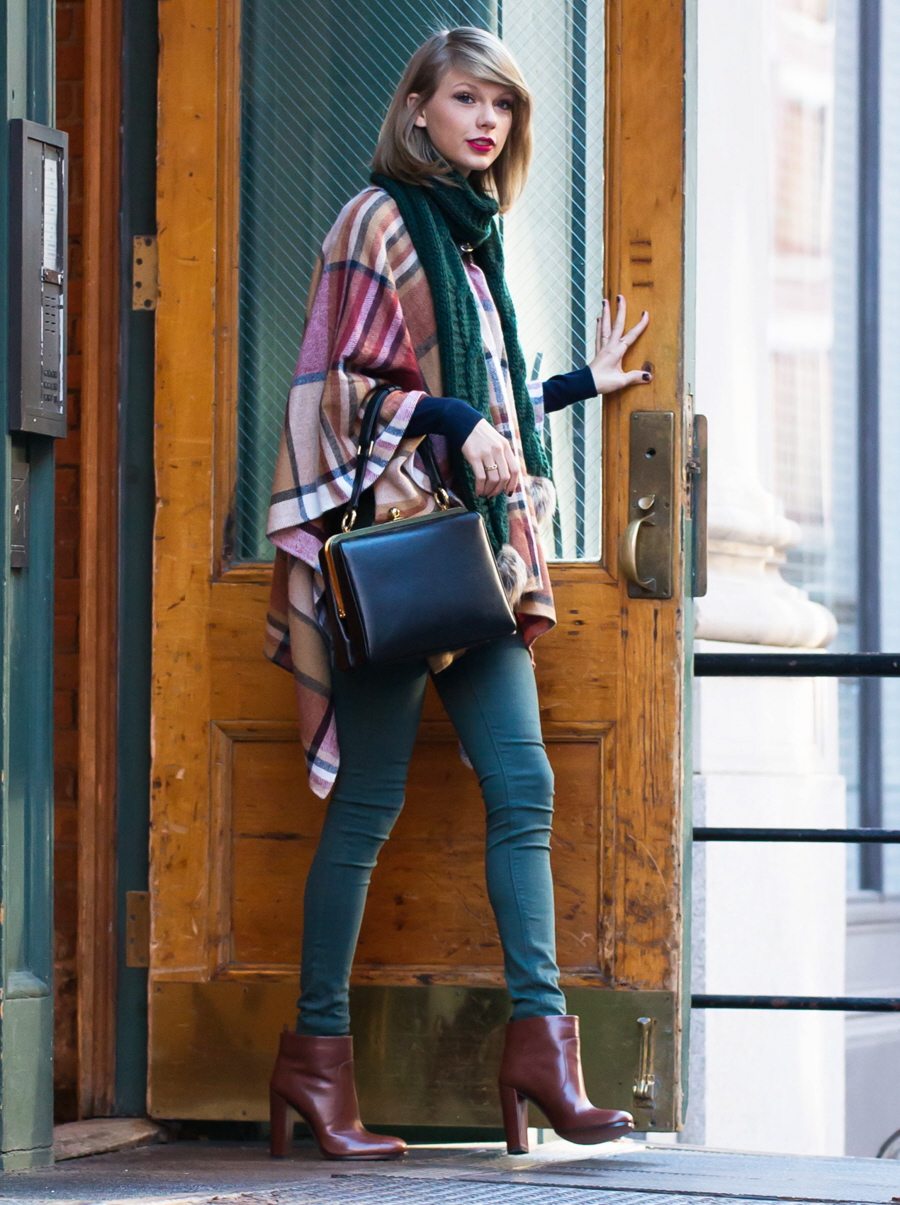 Photos courtesy of Fame/Flynet.