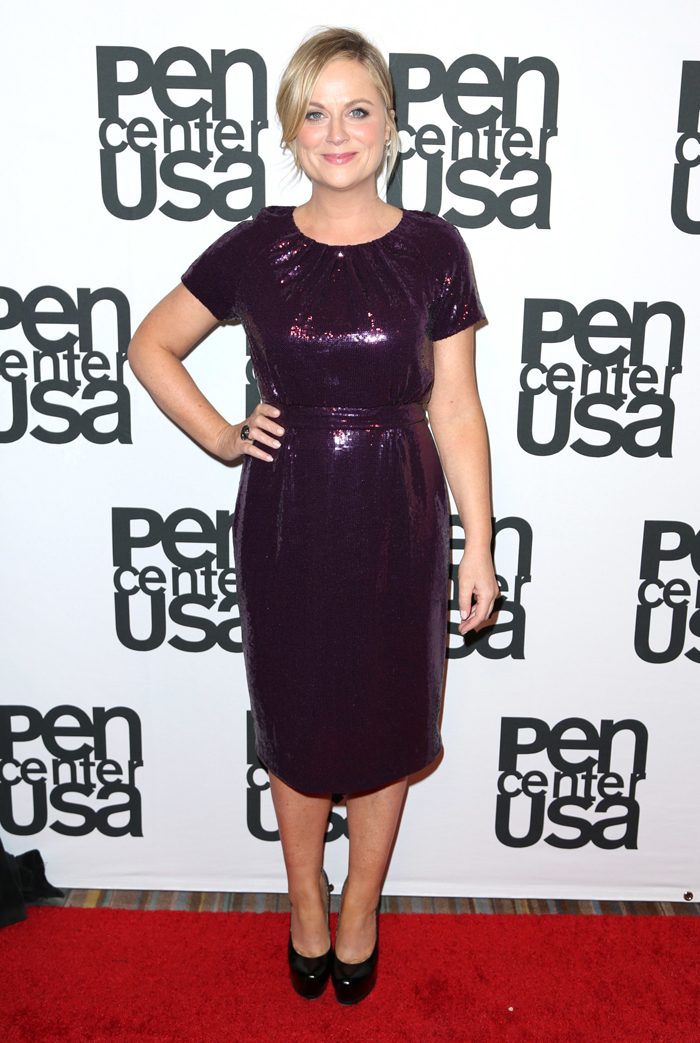 Amy Poehler's Yes Please has climbed to the top of all the bestseller charts. Several of my friends have read the book and loved it, and I'm late to the game but plan to crack into it over the holidays. All of the excerpts should have led me that way already, especially when Amy delivers straight talk about divorce and balancing work and family. She has a way of telling relatively mundane life adventures in an interesting way. It's a talent.
Amy's released some new excerpts about sleep. It seems like a simple, "meh" discussion, but she suffers from sleep apnea. She wakes up 20-30 times every night. Having children only made her issue worse to the point where she became sleep deprived. She even fell asleep standing up on the Parks & Rec set! Give this woman some coffee:
On losing sleep as a parent: "The sleep deprivation after children is so real. I liken it to what it must feel like to walk on the moon and cry the whole time because you had heard that the moon was supposed to be great but in truth it totally sucks."

She slept at work: "I slept wherever I could. Twenty minutes at lunch. During production meetings. In my car. I remember being filled with rage when childless people would talk about brunch." She had her second son, Abel, two years later and said she "aged a hundred years in his first year."

Why sleep is important: "One good night's sleep can help you realize that you shouldn't break up with someone, or you are being too hard on your friend, or you actually will win the race or the game or get the job. Sleep helps you win at life."

She's a big snorer: "Throughout my life I have been told I snore so loudly that it sounds like I am dying or choking. I come from a family of snorers and we all used to record each other to show each other the damning evidence. I am convinced my body is trying to gently strangle me to death."

Sleeping with a CPAP machine is like eating veggies: "You know it's good for you but most of the time you don't feel like it."
[From HuffPo]
Reading all of that sounds rough. I'm a solid sleeper and can sleep anywhere. Sometimes tornado sirens don't even wake me up, but … I did not sleep last night. For the first time in a very long time, it happened. So I'm selfishly feeling Amy's pain ever so slightly now. Feeling tired sucks, and a lifetime of feeling tired seems like torture. Amy eventually sought help with a sleep clinic at age 40. She wishes she did it sooner. Sleep apnea can be very dangerous (even fatal), so it's good that she found help. We need Amy's wit and wisdom on this planet.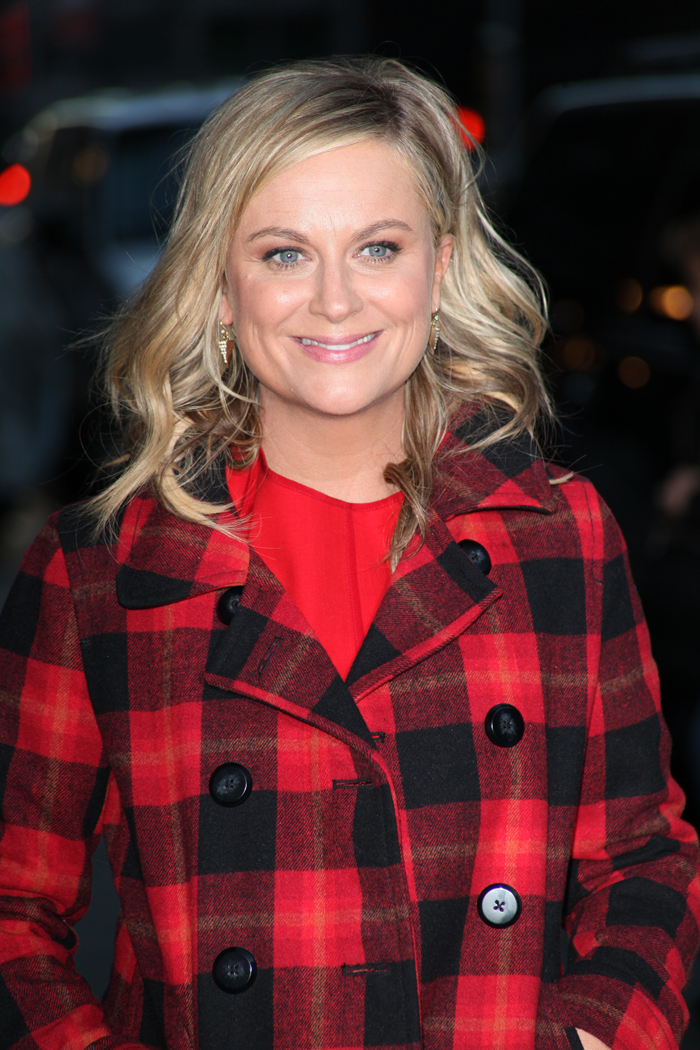 Photos courtesy of WENN