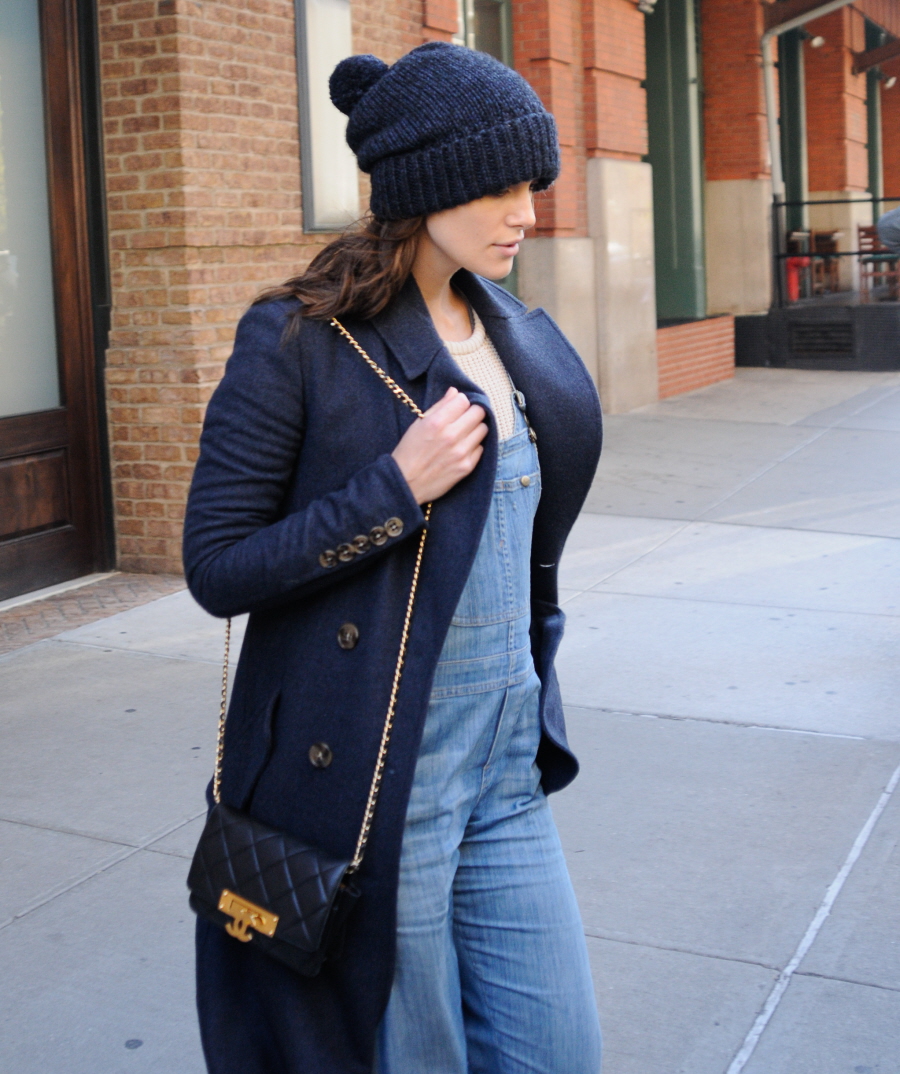 Here are some assorted photos of Keira Knightley in NYC from the past few days. Like Benedict Cumberbatch, Keira has been saturating the New York media outlets to promote The Imitation Game. Keira has been lovely throughout the tour – she's been funny and interesting and pushing a quiet feminist agenda, talking about women in STEM and how men need to be asked about work-life balance too. But here's something interesting… check out the photos of Keira in overalls in particular. Yes. She's totally knocked up. Star Magazine says she is too:
Keira Knightley and her husband, James Righton, have a little English muffin in the oven! Star has learned that the Anna Karenina star, who married the Klaxons rocker in a low-key ceremony in May 2013, is about 12 weeks along. "Keira and James are thrilled," a family source gushes. "This wasn't planned, but that is how they wanted it."

The timing also couldn't be better. The actress recently wrapped her new film, Everest, and has no new projects on the horizon. "She will be able to relax and settle into family life in London," the pal adds.

But while the couple are delighted about their growing family, their inner circle insists they want to keep the news hush-hush for as long as they can. "Keira and her stylist have been putting together looks that hide her growing bump," the source continues.
Correction: her stylist has been trying and failing to hide her bump. Keira's been looking bumpy for several weeks, but those photos of Keira in overalls must be an admission that there's no hiding it anymore. YAY! Congrats to Keira. She gets to be pregnancy twinsies with Duchess Kate.
Meanwhile, Keira appeared on Late Night with Seth Meyers last night. Do you think that dress is roomy enough at the waist? LOL. Anyway, Keira talked about Cumberbitches and how they terrify her. She said: "It's terrifying. I mean, they're lovely. I feel terrified saying they're terrifying cause they might come after me. So… yes, it's amazing! They're very artistic! They paint pictures of him. You go to premieres and there's these amazing paintings of Ben looking Ben-like… [They're] a very hysterical, artistic type." She also said that the Cumberbitches didn't even want her autograph at the premiere, that they were just there for Benedict. Here's the video: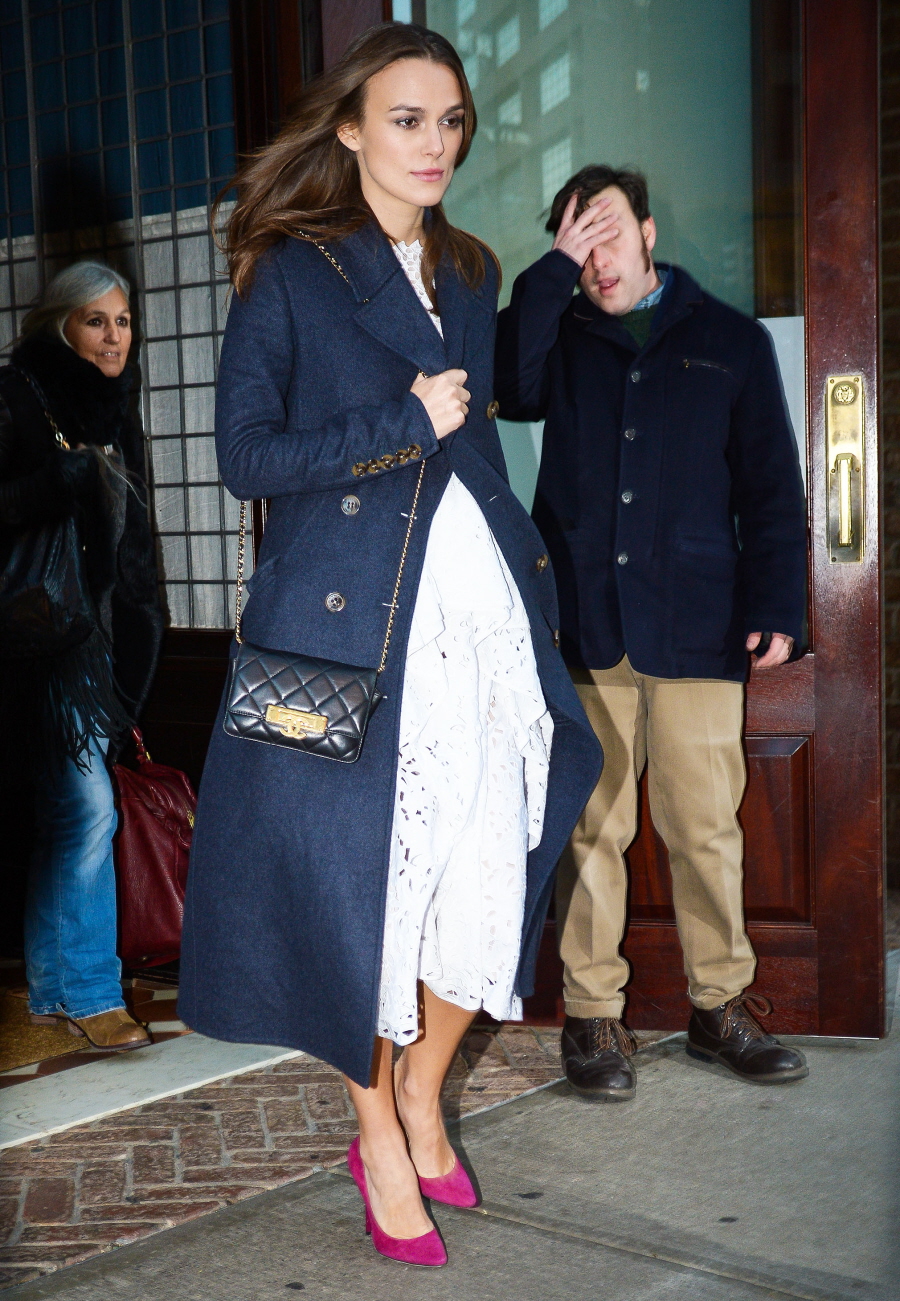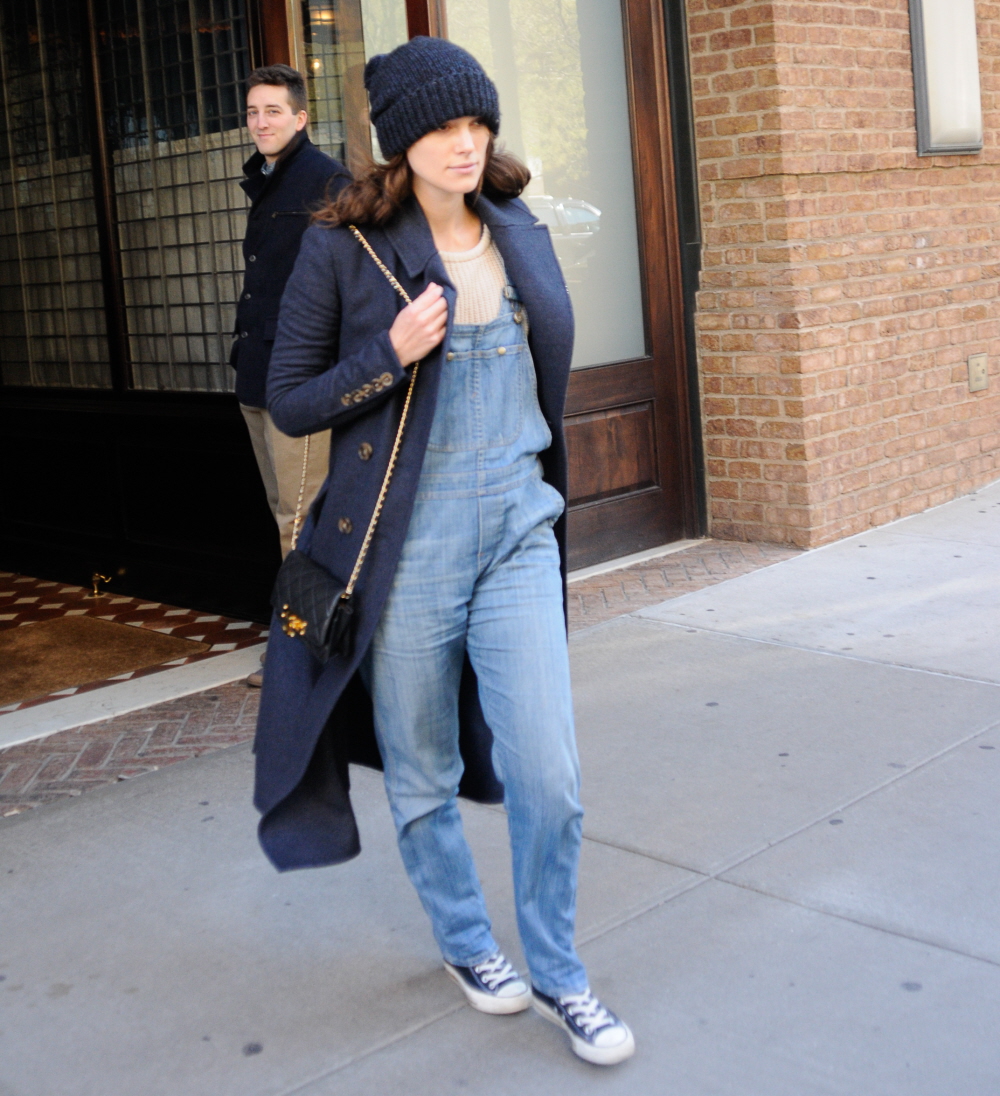 Photos courtesy of WENN & Fame/Flynet.