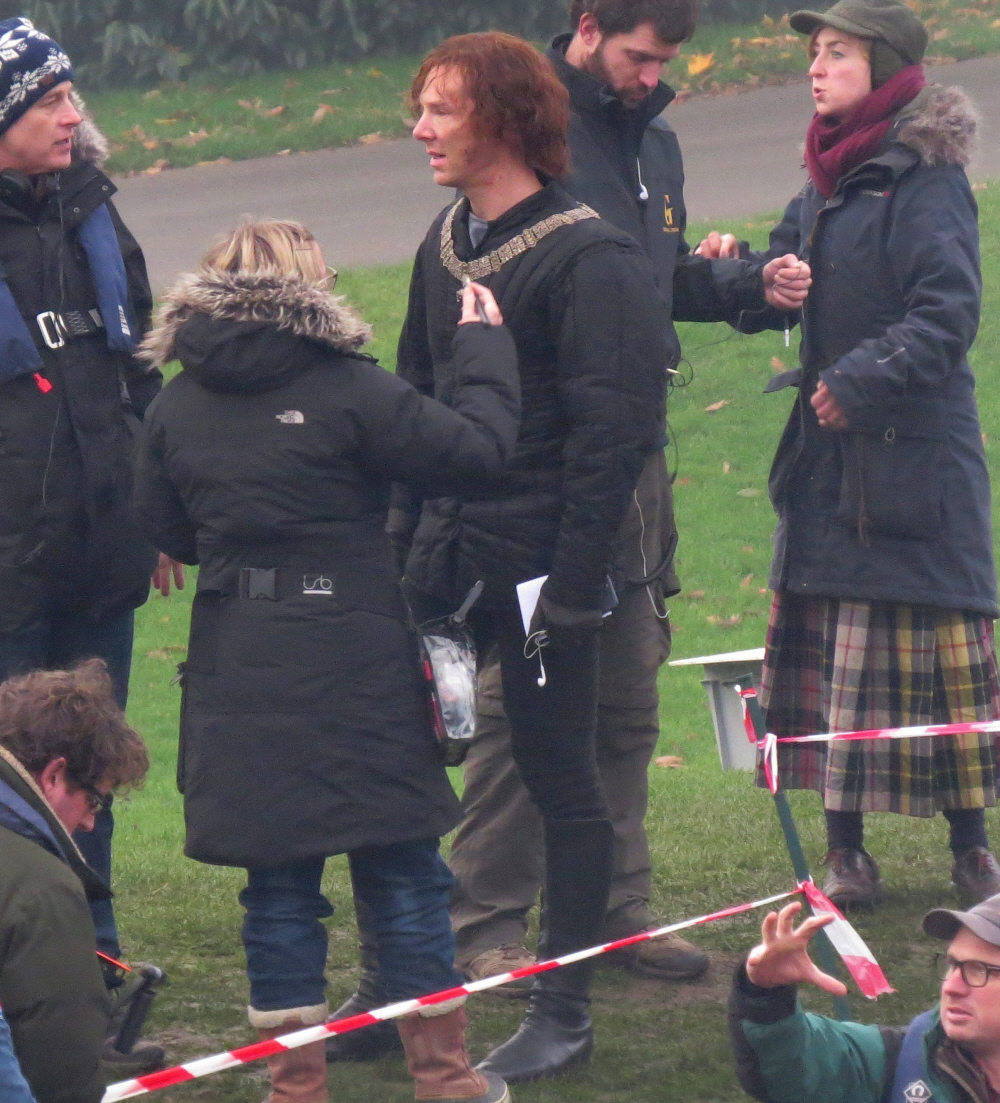 Here are some photos of Benedict Cumberbatch filming The Hollow Crown in the moat of Leeds Castle at some point. Fame/Flynet dated these photos as November 21, but they were released on November 28, so I don't know what to tell you. I will say this… Benedict isn't a vain man when it comes to playing certain roles. Richard III is never portrayed as a dashing, handsome man, but there have been versions where Richard isn't quite so… I don't know? Gross? THAT WIG. That wig alone proves that Benedict has no actor vanity. Also: Richard's boat had #AllTheVelvet?
So, what else is going on with Bendy? Sigh… there are still interviews coming out. People Magazine did one sit-down interview and they've been parceling out the quotes piece by piece for a week now – go here and here to read. Benedict also did some press with his home away from home, PBS. Benedict has always been supportive of PBS, probably because PBS airs Sherlock. Benedict did PBS's News Hour – here's the video:
And he also appeared on Charlie Rose. Here's one clip where he talks about his parents and deciding to be an actor:
Here's another clip – he talks about Sherlock and playing a genius & how much he loves the popularity of his version of Sherlock.
Even though I'm tired of how oversaturated he is, I still enjoy listening to his voice. His voice is both sexy AND soothing. I'm very relaxed listening to him. I want him to read me a bedtime story.
PS… Some people think that Benedict did the voiceover for the Star Wars: The Force Awakens trailer. O RLY? It doesn't actually sound like him at all. And Yahoo's studio sources say that the voice is actually Andy Serkis.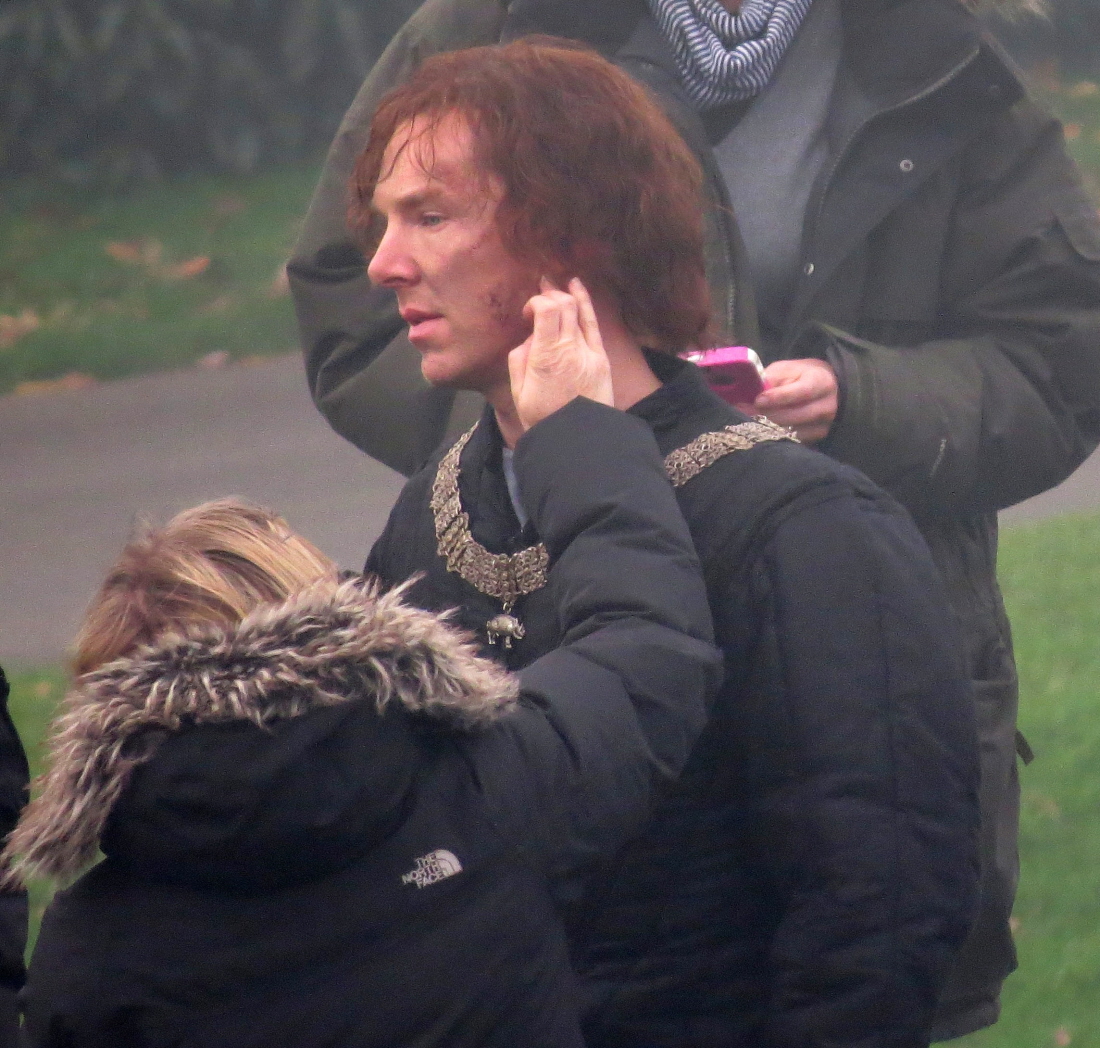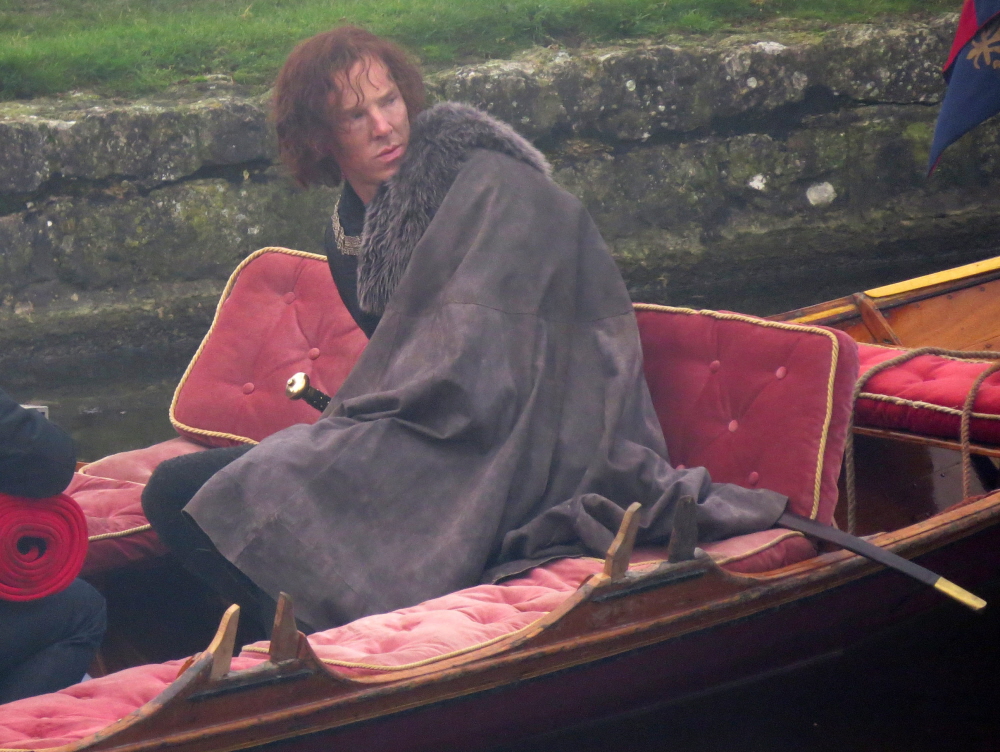 Photos courtesy of Fame/Flynet.