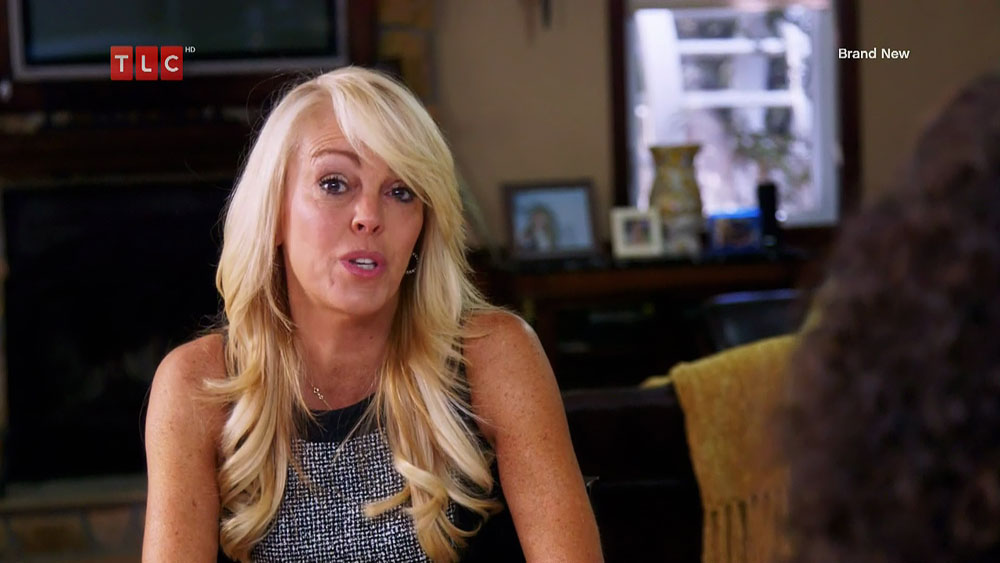 The last time we covered Dina Lohan she was drunkenly claiming that her ex husband, Michael Lohan, didn't really marry his baby's mother. Around that time, she was also getting paid to make an appearance on Millionaire Matchmaker. According to a source who spoke to Radar Online, Dina was just as much of an uncooperative diva as you would expect. In fact she delayed the show's filming for an entire day after she left the set and refused to come back. Sounds familiar.
"On Dina's first day of shooting, she showed up very, very late and proceeded to complain about wardrobe, hair and make-up," the source revealed. "Once filming began, hours later, during the one-on-one with Patti, Dina just completely lost it, accusing the show of being fake, and doubting whether she could find true love."

"All of a sudden, after Patti calls Dina out on her bullsh**, the mother of four storms off the set. Within minutes, Dina was in a car provided by production, and was taken back to the Ritz Carlton in Marina Del Rey," the source continued.

Filming had been scheduled to go for the entire day, and "despite calling Dina on her cell phone, Patti was unable to persuade her to come back," the insider added.

The cash-strapped momager was paid $25k to appear on Millionaire Matchmaker.

According to the source, "Patti was disgusted by Dina's antics, and insulted that she said the show was fake. Even though it is a reality show, Patti takes it very seriously, and truly does try to find love for her clients, it's just who she is."
I was just going to focus this story on Dina Lohan being Dina and predictably messing up a $25,000 gig until I found a preview of Larry Birkhead's upcoming episode. Larry isn't that noteworthy and I normally wouldn't cover him, but then I saw his interview video. I was so impressed with how genuinely nice he seemed. In contrast to Dina, Larry was sweet and cooperative. In fact Patti Stanger told TooFab that Larry was her favorite male client this season and that he worked "his butt off."
In the preview video (available on TooFab and below) Larry gets teary talking about his daughter. He's of course raising his eight year-old daughter, Dannielynn, after fighting to establish paternity after Dannielynn's mom, Anna Nicole Smith, died. He tells Patti that he currently lives with his mom, sister, niece and nephew in his large home in Kentucky. He's 41 and he hasn't dated in 10 years.
Larry's MM episode airs on December 7 and I'm going to DVR it! There's no word yet on when Dina Lohan's episode airs, they're probably still editing the crap out of it to try and piece something together.
Here's Larry's interview. He's a good looking guy but he has awful hair. Is it even real?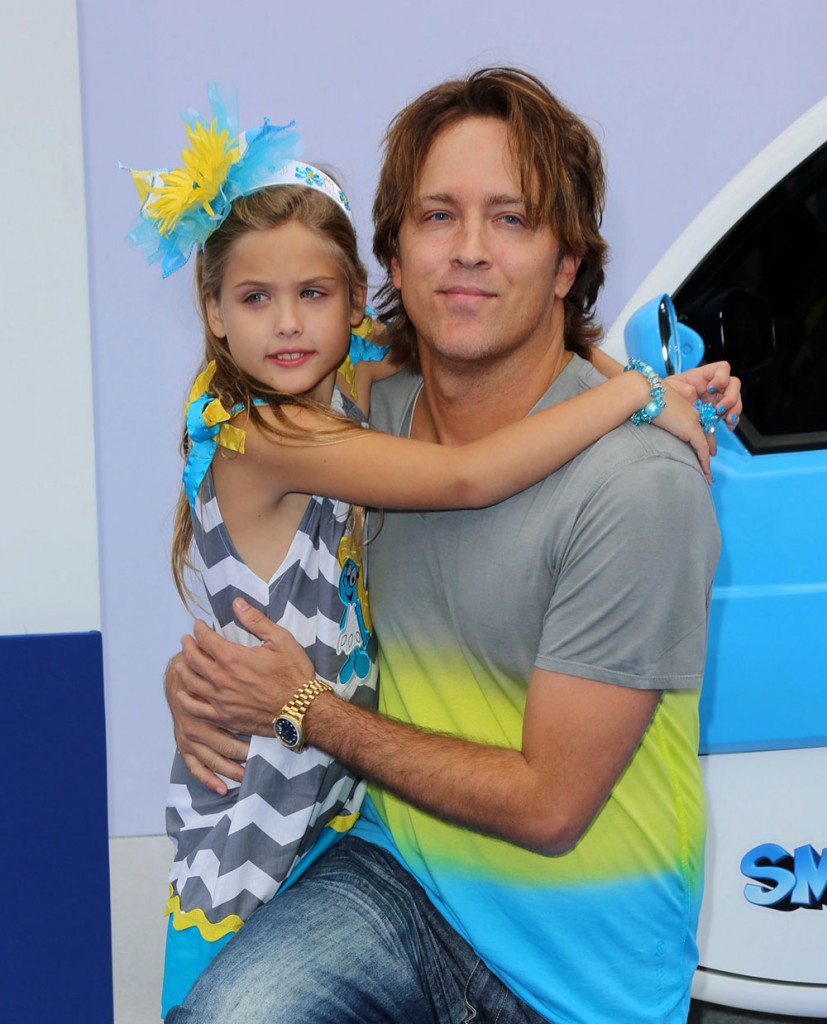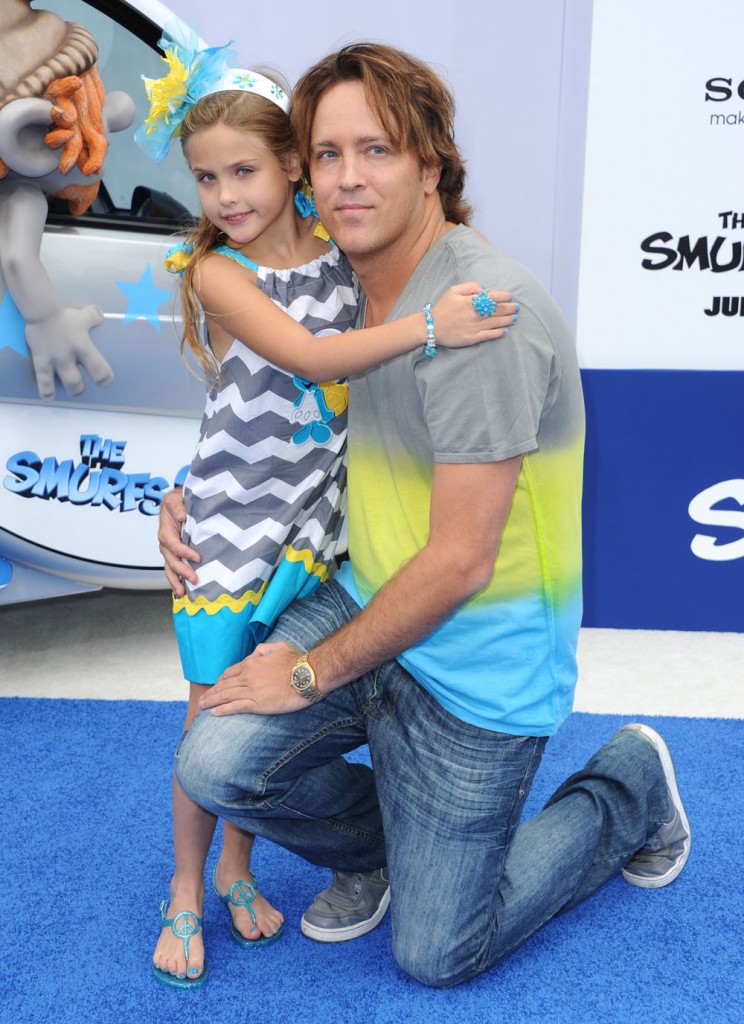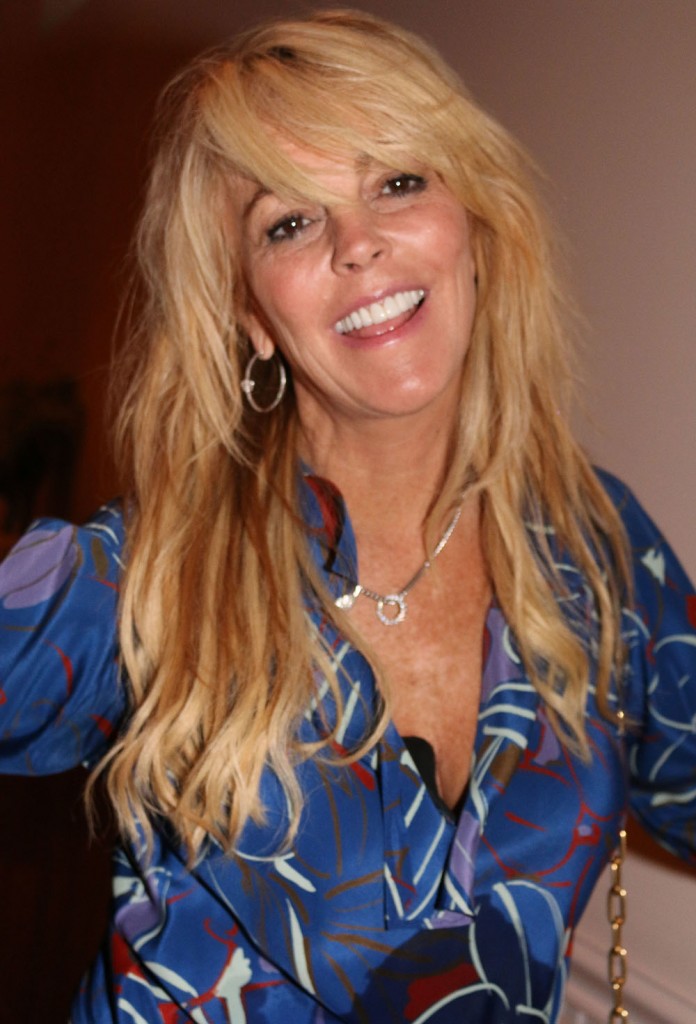 Some photos of Dina are screenshots from Lindsay's Oprah special. Photos of Larry and Dannielynn are from 2013. Credit: WENN.com