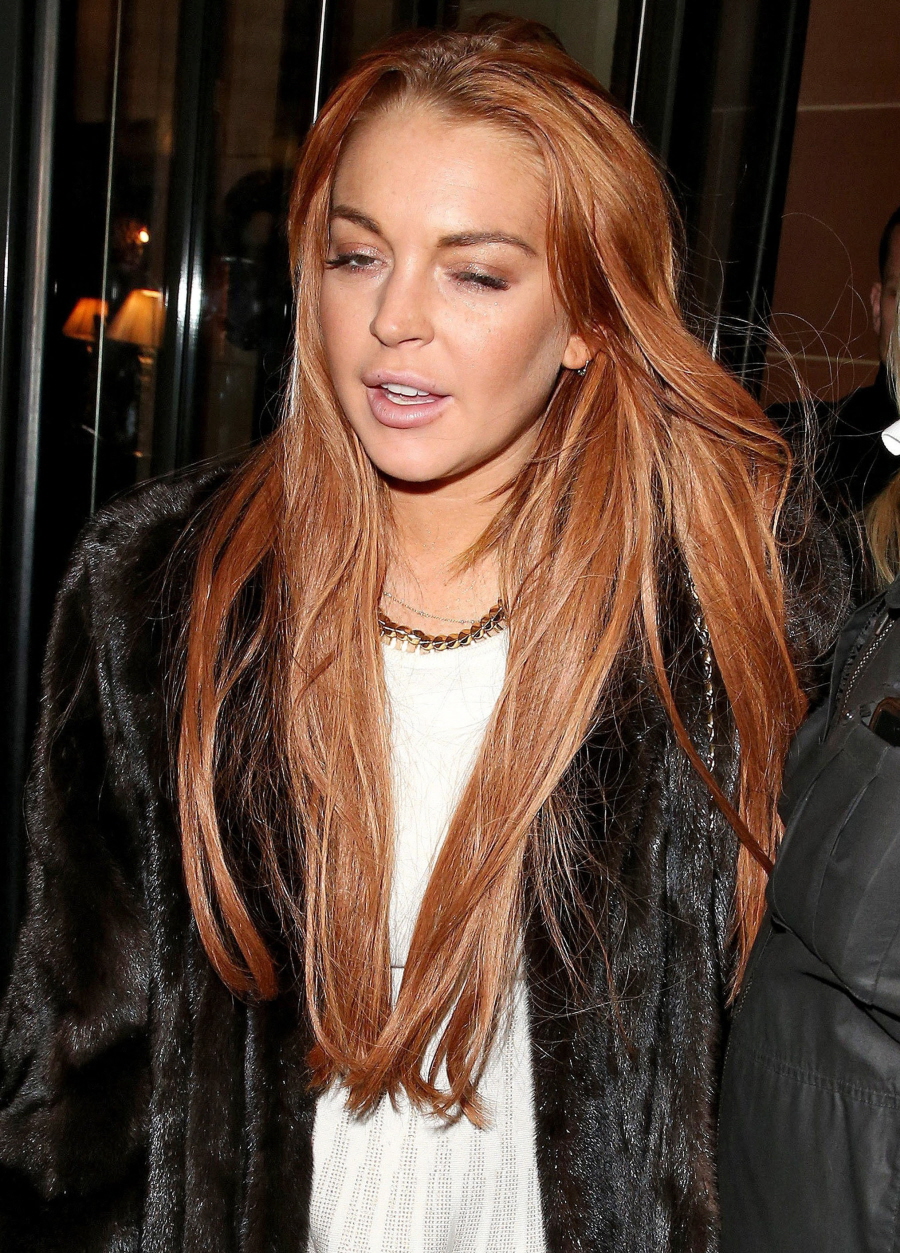 A lot of you were talking about this Lindsay Lohan story yesterday, but I only glanced at it briefly while I was working on the People's Choice coverage and the Oscar Nominations and all of that. It was good that I waited. Because this New York Times article is something to be savored. I know we live on link hits and I should really just be tossing up the link for you to devour, but let me recommend something different: wait until you have a good 20 uninterrupted minutes to read this entire article. Honestly, I would suggest that you wait until the evening, pour yourself a stiff drink, and then enjoy the article at your leisure, because it's just that good/sad/crackie/devastating/hilarious/crazy. When you're ready, go here to read it. The article is called "Here Is What Happens When You Cast Lindsay Lohan In Your Movie."
Basically, the gimmick of the article is that the reporter followed the principles around during the making of The Canyons, that micro-budgeted disaster-looking film starring Lindsay and p0rn star James Deen, with a script written by Bret Easton Ellis. The piece is too lengthy, detailed and AMAZING to excerpt in any great detail, but here are some of my favorite parts:
*The dude waiting patiently for Lindsay Lohan at the Marmont. He waits and watches her as she takes a meeting and then follows her so that he can give her "presents".
*The second meeting Lindsay has with director Paul Schrader, all she does is bitch and moan about every part of her experience in Liz & Dick.
*The producers agreed to cast Lindsay because she had a look of "cornered desperation."
*The only way they got Lindsay to show up for the first day of work (rehearsal) was by threatening to fire her on the spot. A few days later, she WAS fired, and then she begged and cried and whined until she got back onto the film.
*Lindsay makes a lot of uncomfortable "jail jokes" throughout the piece. She makes one hilarious joke about her "triple chin."
*Lindsay admits to taking lots of sleeping pills at various times. She also drinks alcohol throughout the piece, and at one point she gets behind the wheel of her rented Porsche after she had been drinking on the job. At several times she "goes out to lunch" during work days, billing her vodka shots and sushi to the production.
*Lindsay forced the makeup people to make her into some kind of Courtney Love-looking ghoul with kabuki makeup.
*Everybody loves James Deen. He's described as polite and professional throughout, a dream costar and collaborator. This makes Lindsay SO MAD, so she acts out even more.
*Lindsay's ex-publicist Steve Honig compares Lindsay to Julia Roberts at one point. Hahahaha.
*Lindsay hates Oliver Stone so much she rips up a magazine with Oliver on the cover. She says he rejected her for a part in Savages.
*Lindsay has a very friendly relationship with the paparazzi, and she strikes deals with them all the time, cash for photos.
*And in the end, everybody but the director knows the film is a hot mess, and The Canyons is even rejected by the Sundance Film Festival. Ha.
UPDATE: Lindsay went to TMZ and tried to explain herself:
Lindsay Lohan admits … she was a bit of a pain in the ass on the set of "The Canyons" … but she's adamant she did NOT drink and drive.

Sources close to the actress tell TMZ … Lohan is well aware of the article published in the New York Times chronicling the madness that went down during the production of the movie.

Lohan is telling friends … most of the stories in the article are TRUE — she was late a few times, she was nervous about getting naked and she argued with producers … but LiLo says stuff like that happens all the time on movie sets, so it's no big deal.

But we're told Lindsay says the allegations that she boozed on set and got behind the wheel of a car afterward are totally bogus. She claims she's not that stupid and irresponsible.

When there WAS booze on the set, sources close to Lohan say it was provided by the director Paul Schrader — who would often pour vodka shots for the crew at the end of a shooting day. Lindsay swears she didn't partake in the alcoholic festivities.

In the end, Lindsay says she's not mad about the article — and still has a good relationship with everyone she worked with, including producers, co-stars and even the director — who she claims has already approached her about a new project.
Jesus, why is she still playing these games? The jig is up, crackie.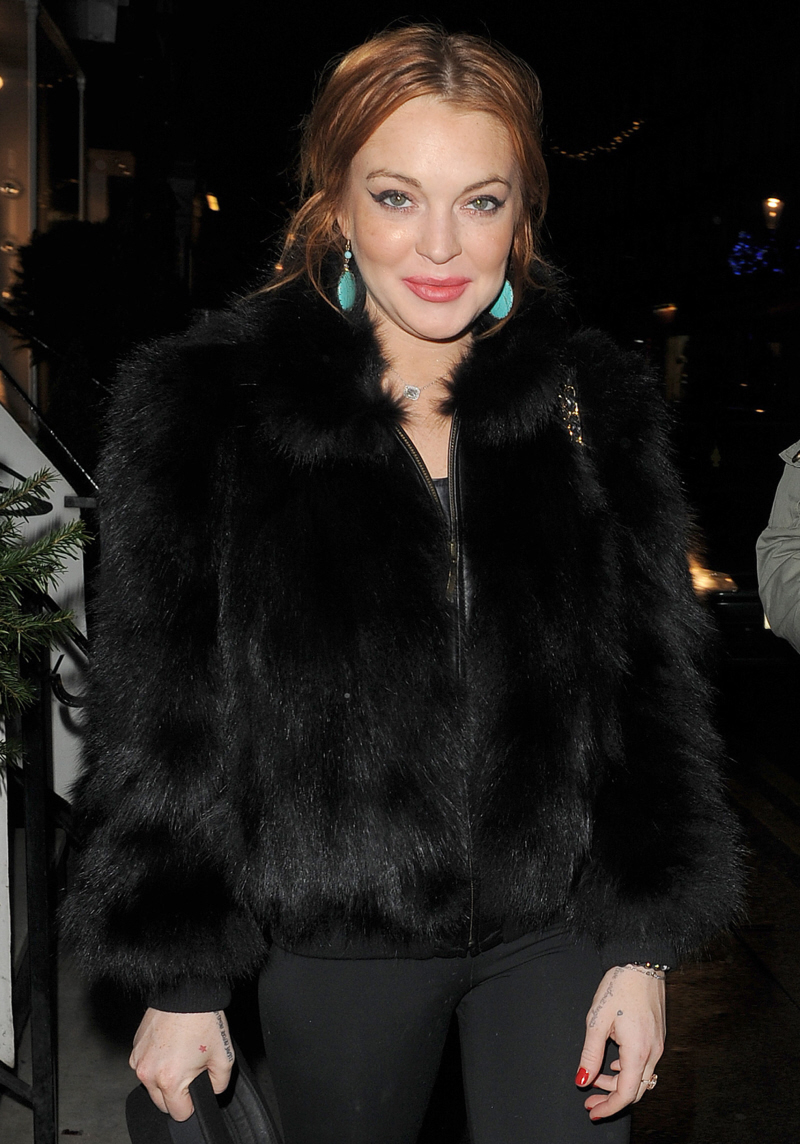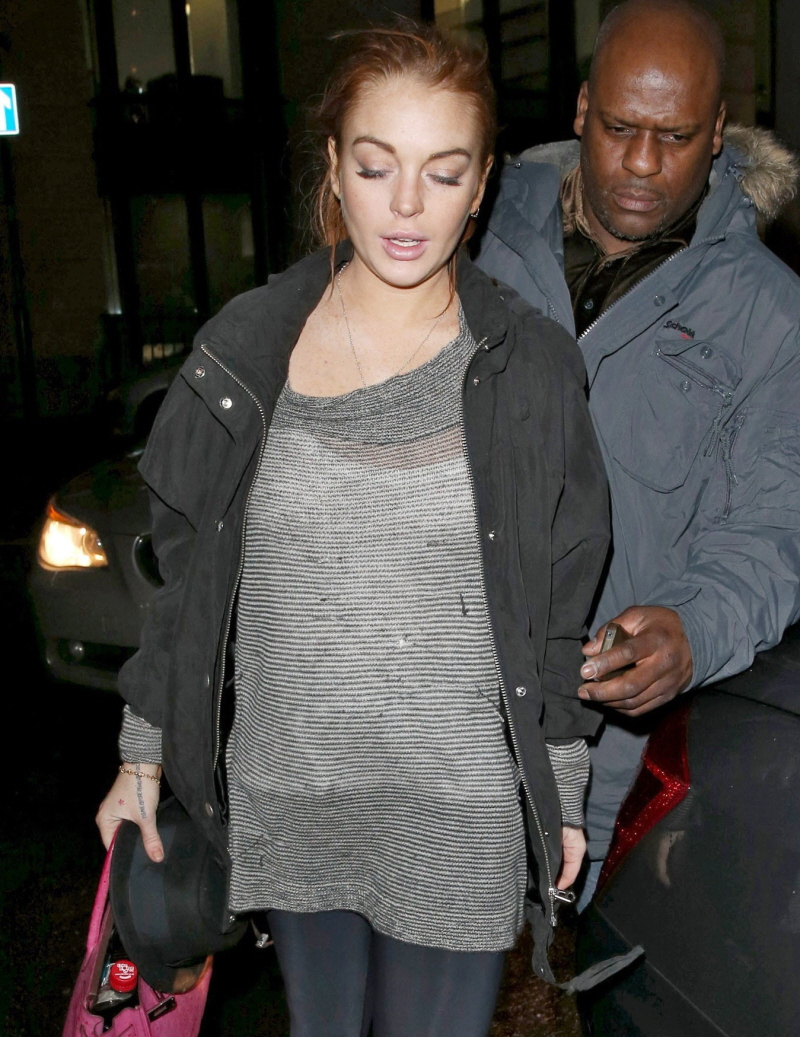 Photos courtesy of Fame/Flynet and WENN.