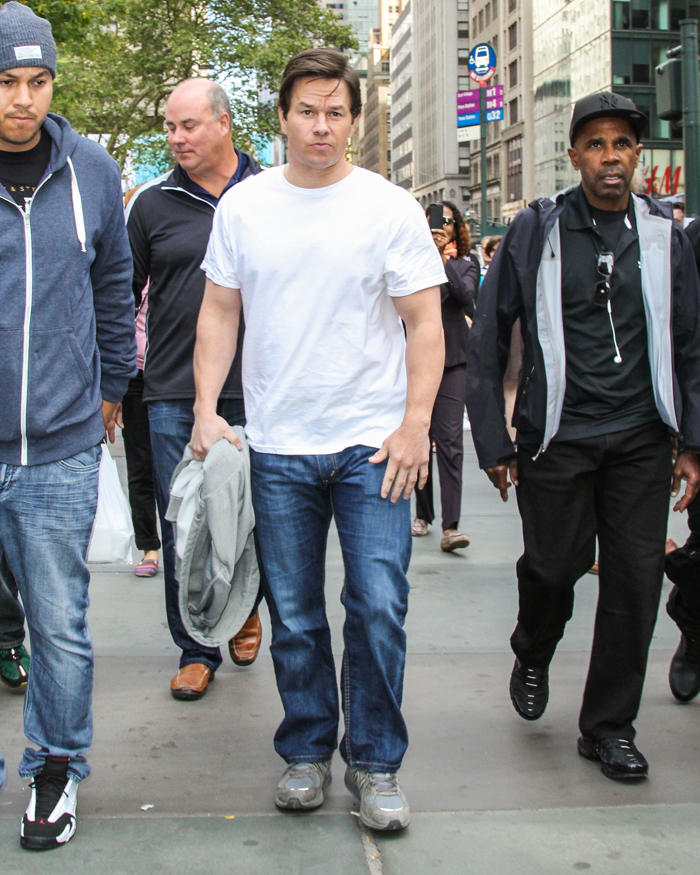 Mark Wahlberg is one of the most prolific actors working in Hollywood today. He's not putting out high-brow work (although he considers Transformers to be the most iconic movie franchise ever), but he constantly works. Wahlberg is highly bankable and rewarded for his box-office draw. He works hard and has (personally) overcome his past as a juvenile offender.
Mark may be a devoted family man and super religious dude, but it wasn't always that way. When Mark was 16 years old, he permanently blinded a man during an assault outside a convenience store. Mark was tried as an adult and served 45 days in prison. That's a fairly light sentence for such a violent crime. Mark got off easy and got on with life. Two-and-a-half decades later, Mark seeks a pardon for his crime. NBC has Mark's full pardon petition, in which Mark argues that he's a changed man who goes to church every day. Mark believes a pardon would inspire other troubled youth to seek redemption through good works. This is very sneaky wording:
Mark Wahlberg is asking Massachusetts to wipe out his decades-out assault conviction, saying that ever since he served time for a 1988 attack that left another man blind in one eye, he has tried to become a "better person and citizen."

The movie superstar, now 43, has filed an application with the Massachusetts Board of Pardons, hoping to get his criminal record erased. "I am deeply sorry for the actions that I took on the night of April 8, 1988, as well as for any lasting damage that I may have caused the victims," Wahlberg wrote in his pardon application. "Since that time, I have dedicated myself to becoming a better person and citizen so that I can be a role model to my children and others."

Wahlberg says in the application, filed Nov. 26, that on April 8, 1988, he tried to steal two cases of alcohol from a man outside a convenience store on Dorchester Avenue, hitting him over the head with a stick and then punching another man in the face as he fled from police.

Though only 16, he was tried as an adult in Dorchester District Court, in the neighborhood where he grew up the youngest of nine children. He was convicted of assault after being charged with attempted murder and other charges, and he served 45 days in prison.

In his pardon application, Wahlberg goes on to say that he has spoken "openly and publicly" about his actions on that night over the past 20-plus years. In his petition, he outlines the incidents that led to his arrest, saying that he attempted to steal two cases of alcohol from a man who was standing outside of a convenience store near his home around 9 p.m. He said he hit the man on the head with a wooden stick, and then ran down the block to evade police. While attempting to avoid police, he said he punched another man in the face.

"I was detained by police a few minutes after that," Wahlberg wrote. "While I was detained, the police discovered that I had a small amount of marijuana in my back pocket. During the incident, I was under the influence of alcohol and narcotics."

In making his case, Wahlberg cites his involvement with charities and good deeds he has done to rebuild his life, including the Mark Wahlberg Youth Foundation, the Dorchester Boys and Girls Club, the renovation of the Boston-area Parish Gym and the fact that he attends church nearly every day.

"I have not engaged in philanthropic efforts in order to make people forget about my past," added Wahlberg. "To the contrary, I want people to remember my past so that I can serve as an example of how lives can be turned around and how people can be redeemed."

"The more complex answer is that receiving a pardon would be a formal recognition that I am not the same person that I was on the night of April 8, 1988," Wahlberg concluded. "It would be formal recognition that someone like me can receive official public redemption if he devotes himself to personal improvement and a life of good works."
[From NECN – New England Cable News]
Technically, it's possible for Mark to receive a pardon from this crime. The Board of Pardons will consider Mark's petition and (with or without a public hearing) will decide whether to pass it on to the governor. If the petition meets with the governor's approval, Mark will still need the governor's council's approval. Will he get a pardon? My guess would be "yes." He probably hired the best attorneys.
Should he get a pardon? Ehhhhh. Mark may have moved on from his past, but his victim doesn't have a choice about remaining blind in one eye. He's forever stuck with what Mark did to him. Plus, this pardon will in no way change Mark's life. He probably wants it for self-validation. This feels like a bucket-list item, sort of how Mark went back to high school and graduated at age 42. That was admirable but also self-serving. Thoughts?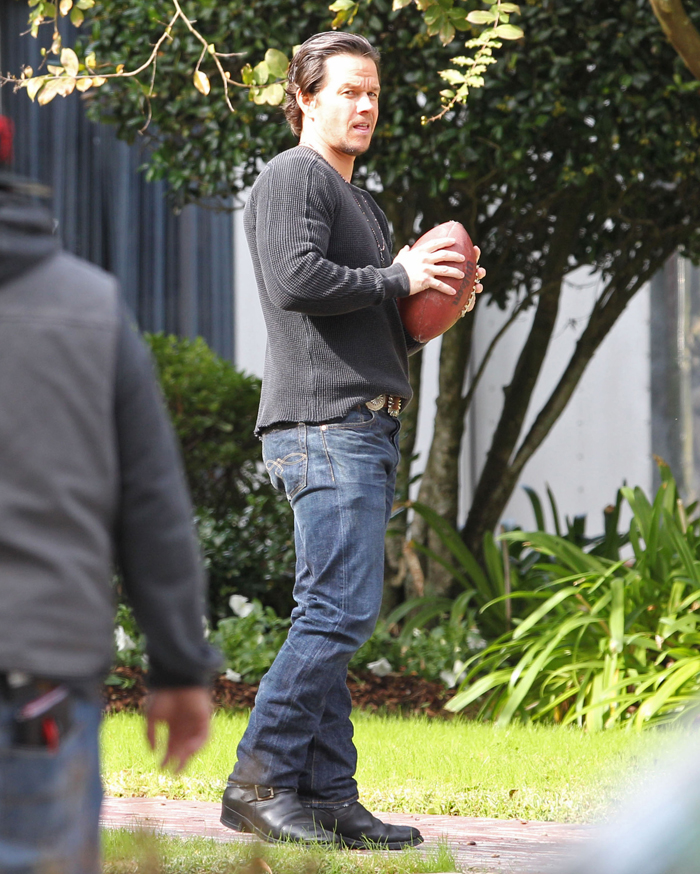 Photos courtesy of Fame/Flynet & WENN