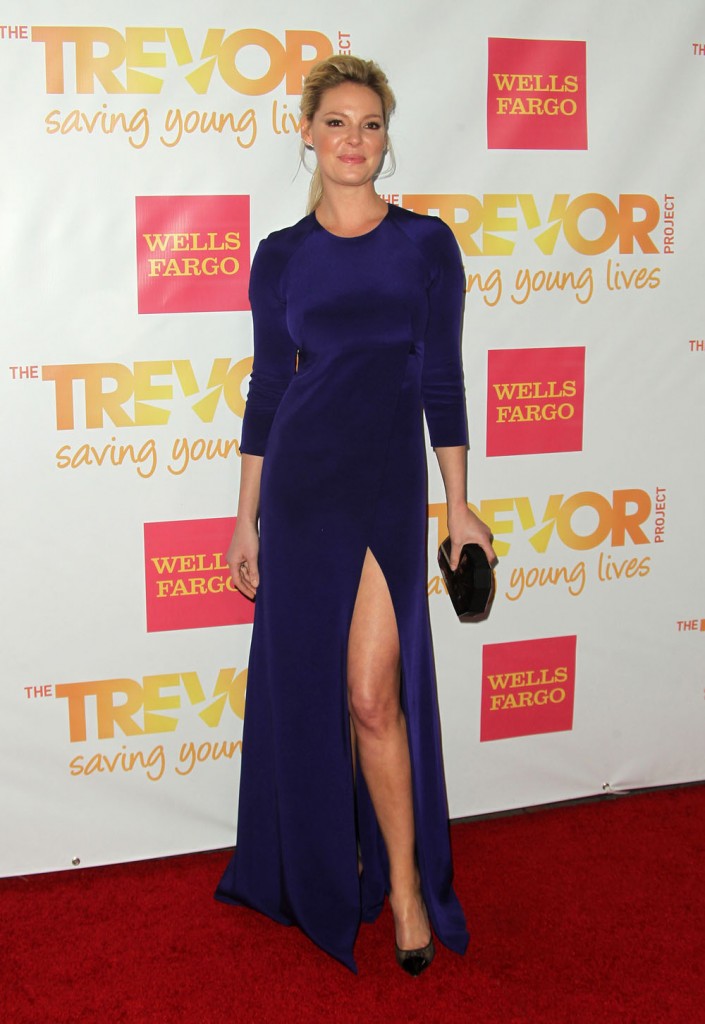 These are photos from the Trevor Live event in LA last night, with proceeds to benefit The Trevor Project, "the nation's leading provider of crisis intervention and suicide prevention services to LGBTQ youth." A lot of big names turned up to support this worthy cause, notably Katherine Heigl in a purple velvet gown with a slit halfway up her thigh. I like that the gown is full coverage apart from the slit, and it has a nice wintery feel. It does look like Heigl is pitching her leg out far from her body in most of the red carpet photos I've seen. She could have just posed normally instead of emphasizing the slit, it seems like that is played out. Other than that I like her look. She likes to dress "older" and her style tends to be matronly, but this is a nice colder weather gown.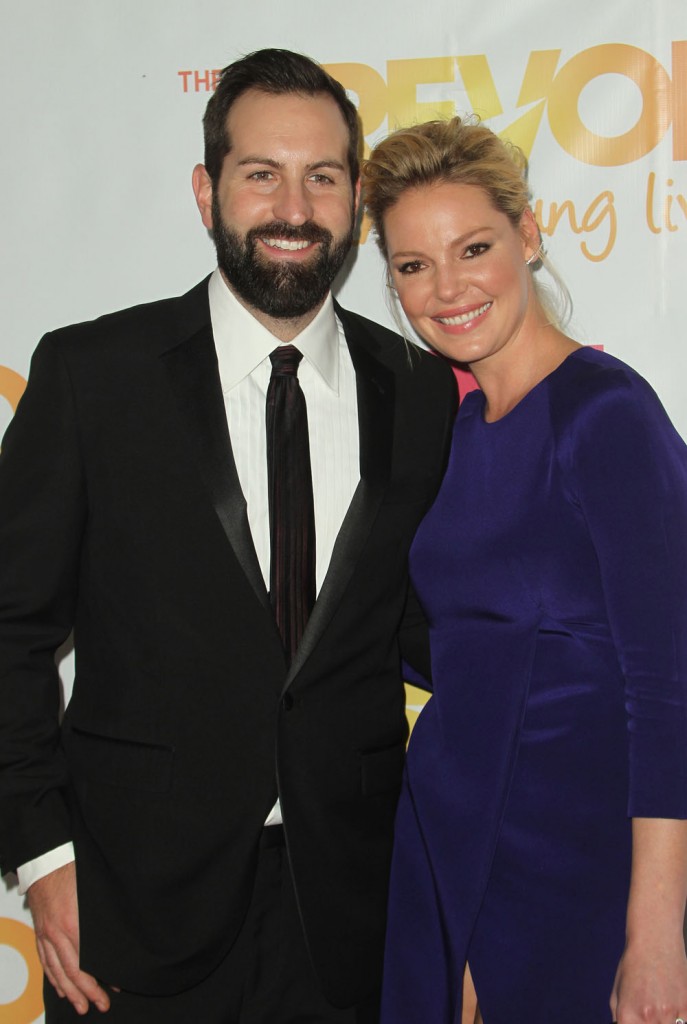 The Daily Mail points out that Heigl told Meredith Vieira that she was "hanging out" with John Mayer around the time she started dating her husband, Josh Kelley. Heigl claimed that they were only friends, but that she used her "friendship" with Mayer to get Kelley to commit to her. The Mail has a clip of the interview and Heigl gets flustered explaining the story. I do think she had more than a platonic friendship with John Mayer, that guy is a dog and Heigl seemed embarrassed about it.
Here are some more photos from Trevor Live, including Sarah Hyland in a mod sequin dress, Kelly Osbourne looking retro in an a-line skirt and braids in her gray 'hawk, Beth Behrs in a diamond fringe gown and Molly Ringwald looking gorgeous in a silk red dress.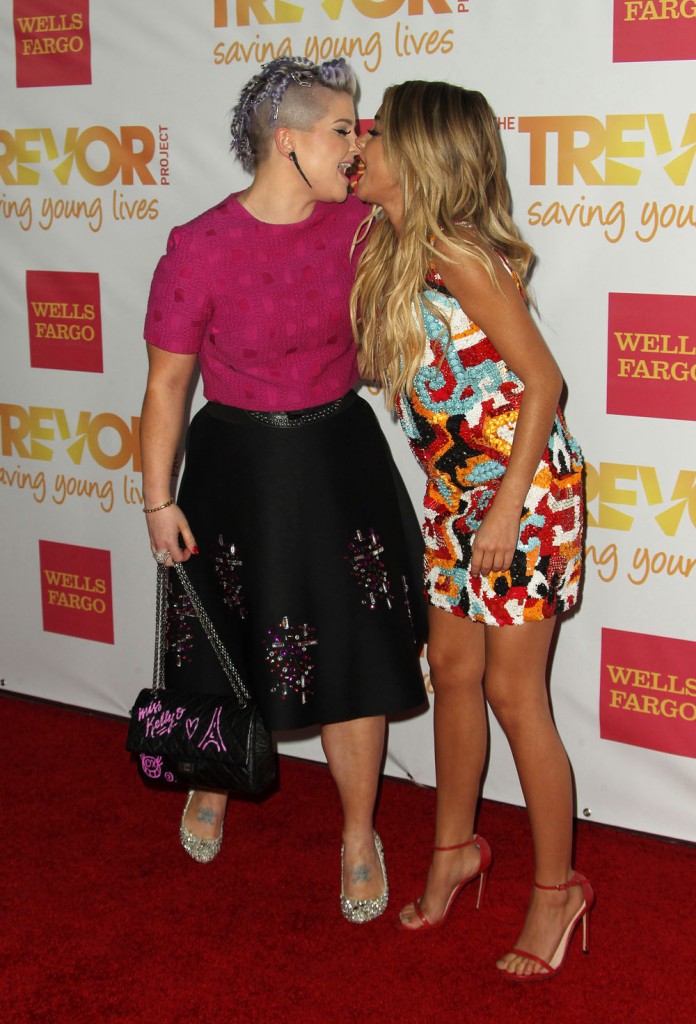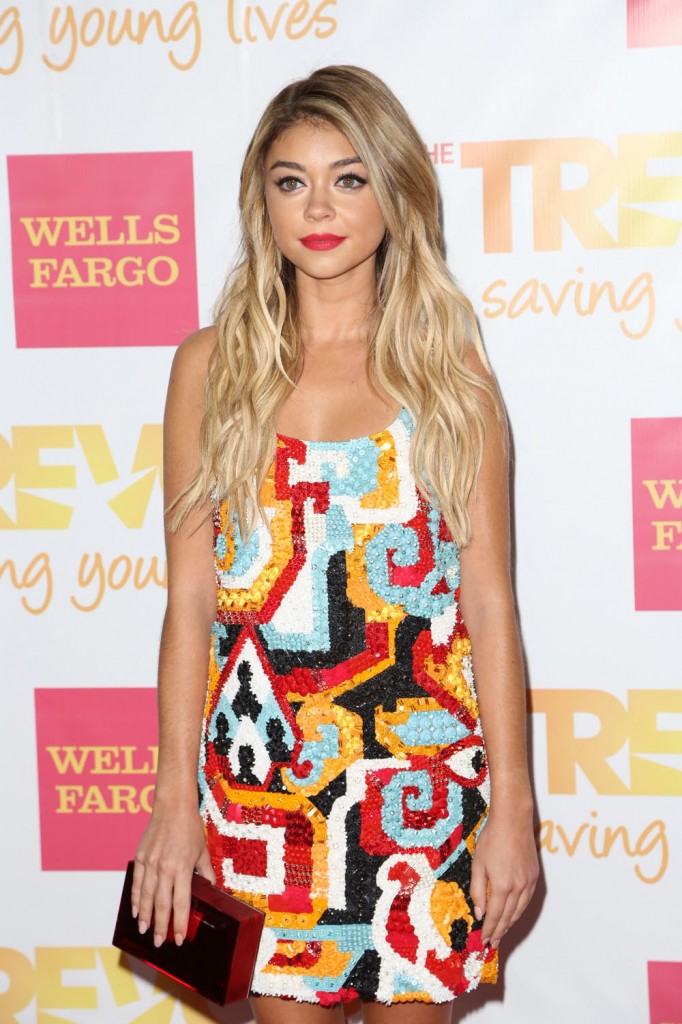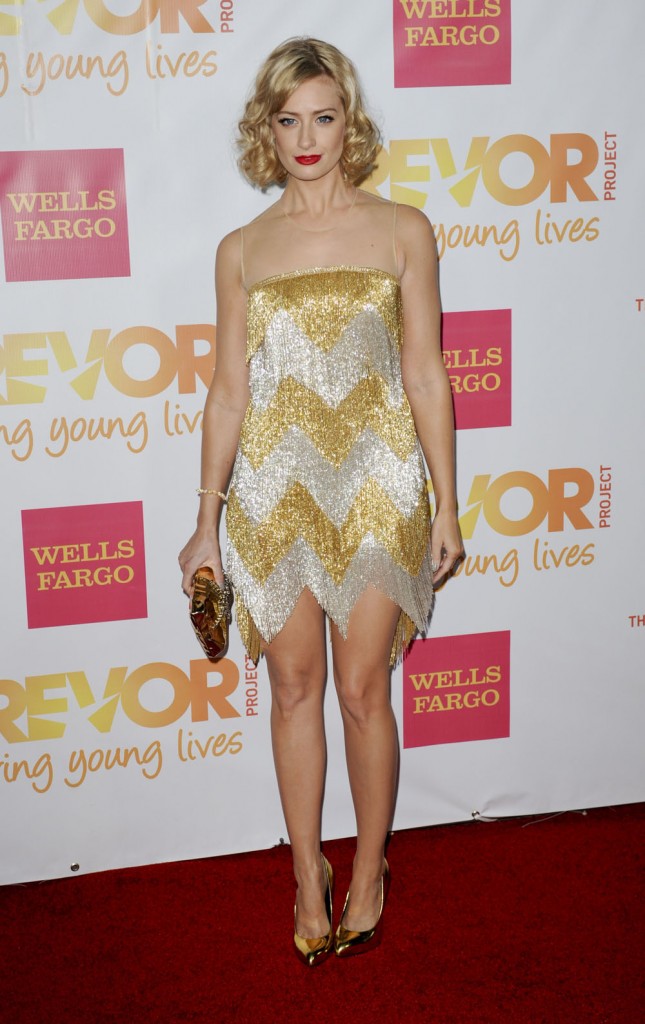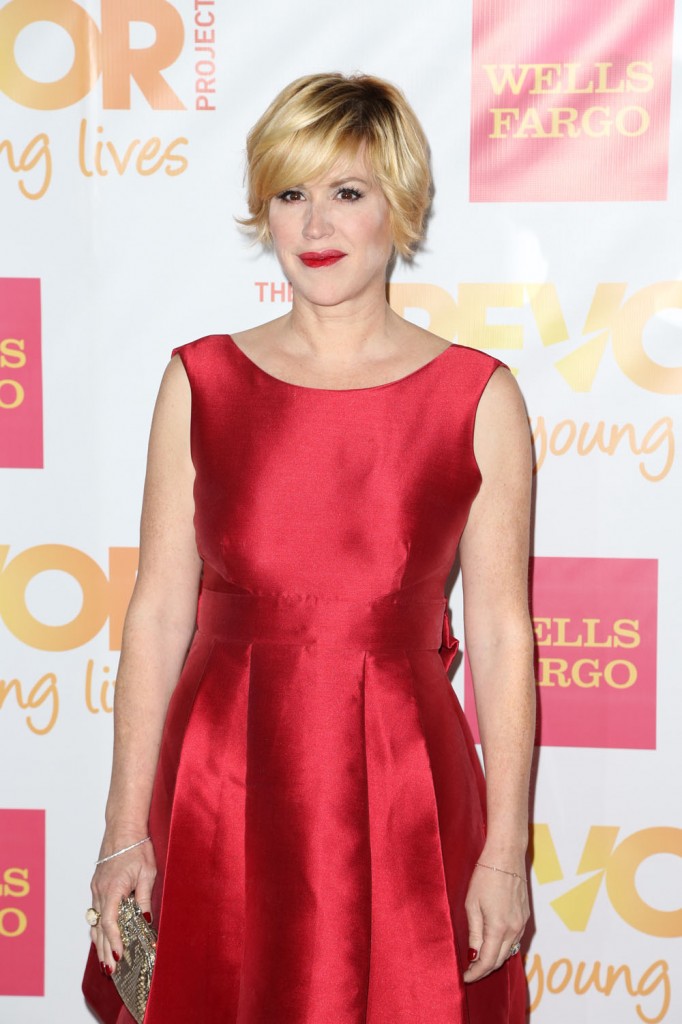 Guess who else was there – Monica Lewinsky! She needs to blend her foundation and blush better.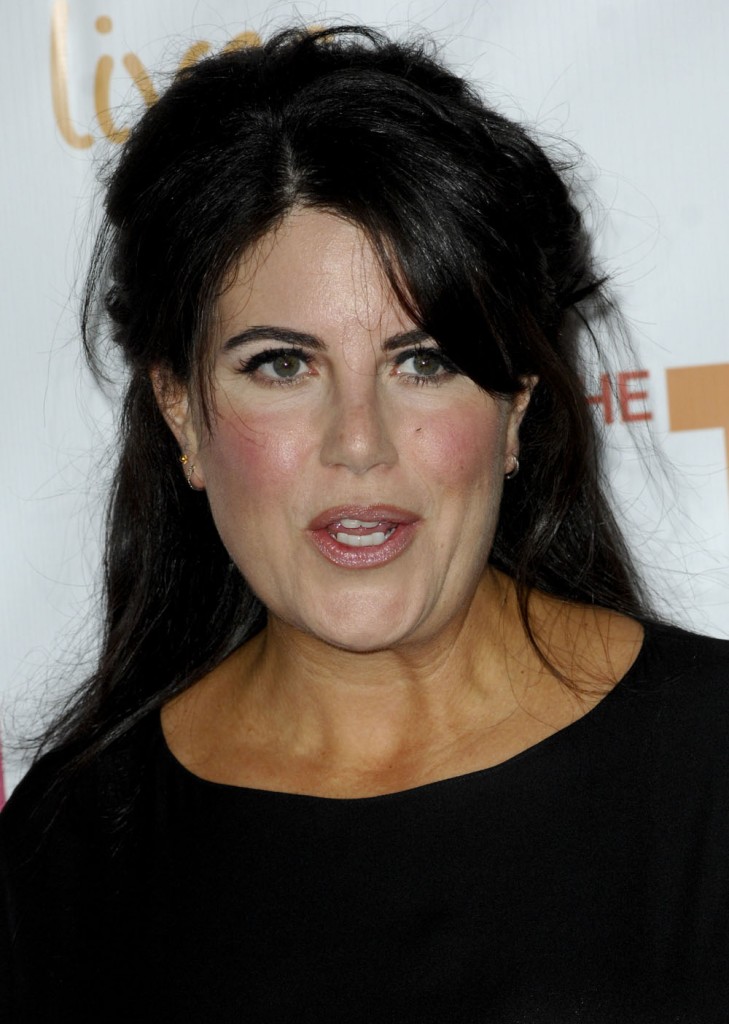 Also Kellan Lutz looked studious in some glasses. Kellan Lutz!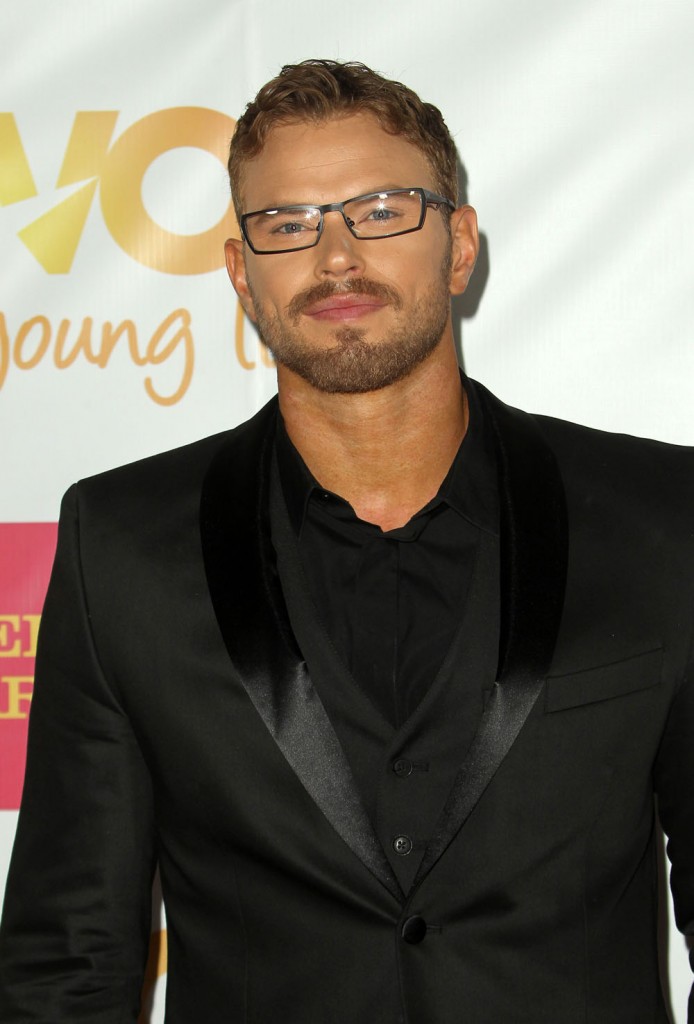 Wentworth Miller has still got it. I would love to see more of him.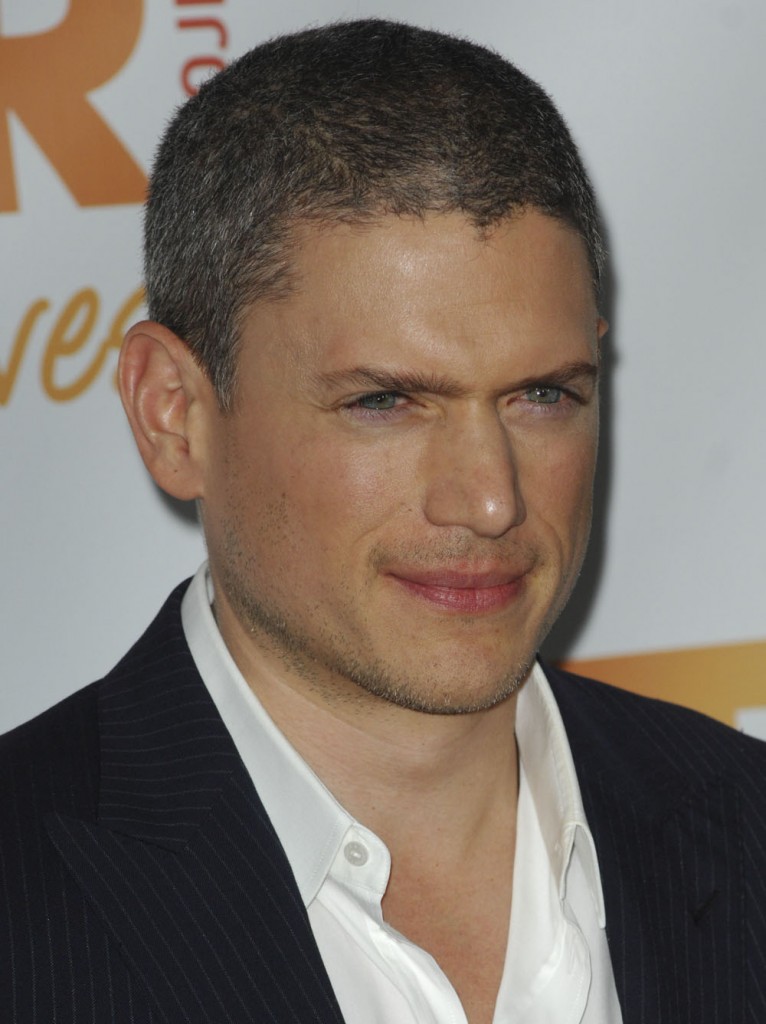 Here's Lisa Kudrow looking great apart from her makeup. She needs help with her eye makeup, the liner is too dark and close to her eyes.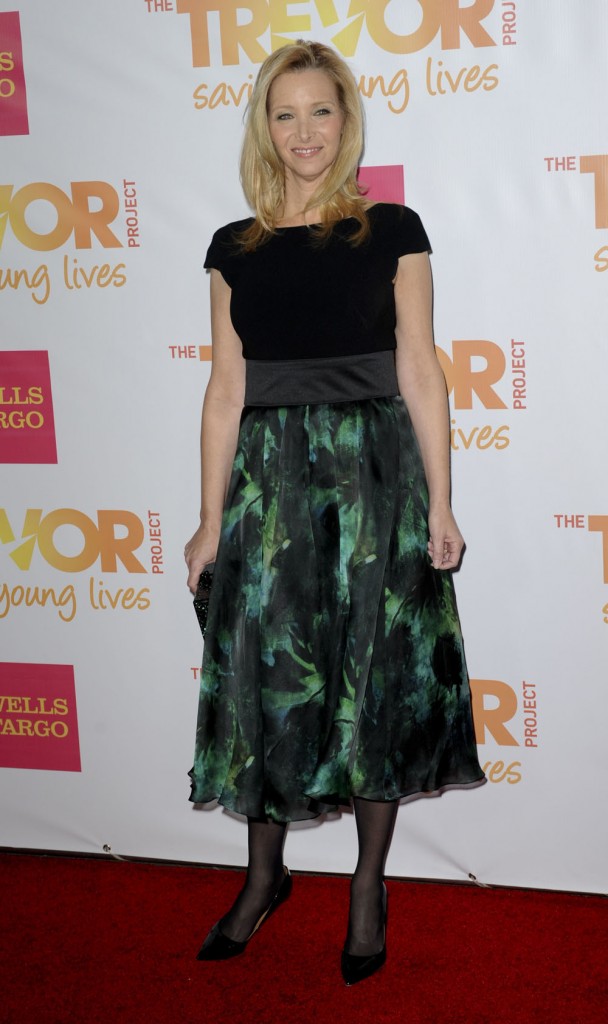 And here's Kiernan Shipka in a very cute embellished gown. She's still just 15.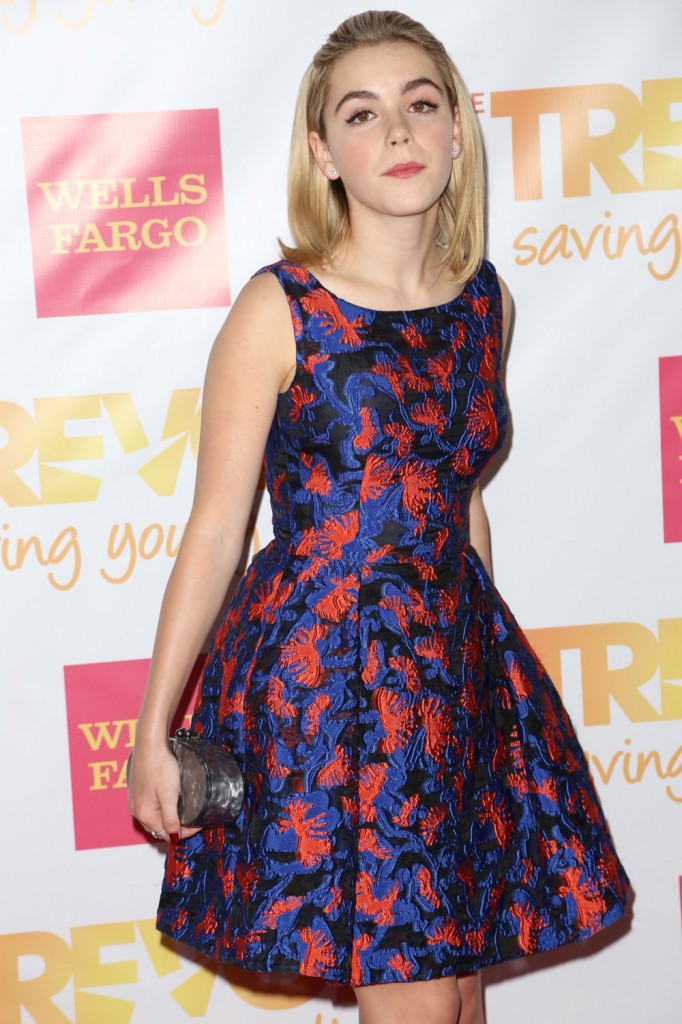 Oh and this is how Heigl did her hair. Tony Pony much?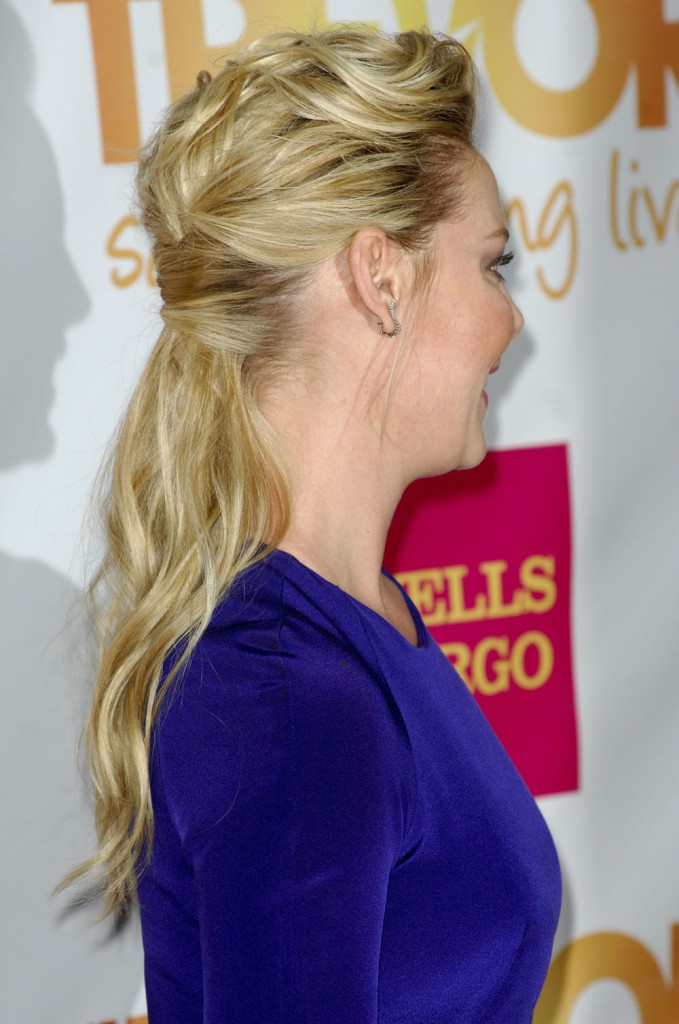 Photo credit: WENN.com